WordPress Seo in 2016 is not just a search engine optimization. There are so many ranking factor which effect your ranking position. First of all, let me clear that "to all new blogger your WordPress website is not SEO friendly you have to make it SEO friendly. Today i will show you some basic WordPress setting and some common error which effect your SEO and google rank. SEO is the back bone of the new blogger.
WordPress gives you plugin a number of options you can easily configure to improve your WordPress seo and increase the visibility of your blog or website to search engines. In order to take advantage of these features, you need to know how to configure them correctly and this is exactly the purpose of this post.
Introduction WordPress SEO for new Blogger
There are 200 google Ranking factor which help you to rank in google front page. But all the ranking factor is not important for SEO purpose. There are 10 ranking factor which is good for Domain. 37 ranking factor which is good for Page Level and 12 for SEO. Today we will talk on some important and basic SEO ranking factor for new blogger. This article also good for older blogger so continue reading to take the advantage of the SEO ranking factor
SEO Friendly URLS ( leverage SEO )
URL stands for Uniform Resource Locator, and is used to specify addresses on the World Wide Web. A URL is the fundamental network identification for any resource connected to the web.
In a simple language URL means the address of you page. With the help of address means url google can find you on web and pick your article and put it on google front page. Without url google can not find you on web, so good url is most important for WordPress SEO.
Good url
www.hitechwork.com/introduction-wordpress-seo-beginner/
Bad url
www.hitechwork.com/4%*&introduction-jhfjhdhf-wordpress-dfjjdf-seo-beginner/54448544
See above good url is good for both visitor and google. Your visitor can easily find the niche of you content. And on other hand bad url in not good for google as well as for visitor. You can easily change the SEO friendly URL in wordpress according to your website.
Choose Your Preferred Domian
What is domain? according to the webopedia, a group of computers and devices on a network that are administered as a unit with common rules and procedures. In simple way, Domain is actually a name of your website like a elder member in family. Another good example to understand the Domain is address of you home. All the peoples in one home have different id but same address. similarly page of website have different link means url but still a part of your domain. SEO domain is good for ranking. There are 4 type of domain are
http://184.154.163.210/~hitechwork/
http://184.154.163.210/~hitechwork/
http://184.154.163.210/~hitechwork/
http://184.154.163.210/~hitechwork/
Full form of https and http are Hyper text Transfer Protocol Secure and Hyper text Transfer Protocol respectively. you can easily choice the www or non www website according to your choice but take a decision about http or https is little difficult. I explain some important point about https and http so that you can easily make a choice and make WordPress SEO friendly.
Hypertext Transfer Protocol (HTTP) is a protocol used in the networking. When you type any web address in your web browser, then browser acts as a client, and the computer having the requested information acts as a server. When client requests for any information from the server, it uses HTTP protocol to do so. The server responds back to the client after the request completes. The response comes in the form of web page which you see just after typing the web address and press "Enter" on the screen.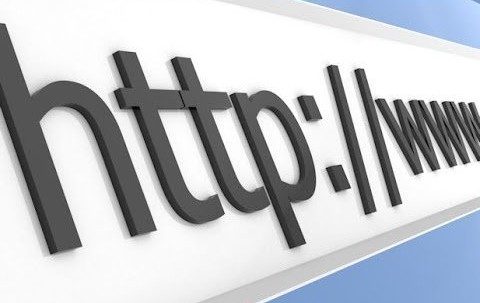 Hypertext Transfer Protocol Secure (HTTPS) is a combination of two different protocols. It is a more secure way to access the web in modern world. It is combination of Hypertext Transfer Protocol (HTTPS) and SSL/TLS protocol. It is more secure way to sending request to server from a client, also the communication is purely encrypted. Which means no one can know what you are looking for. This kind of communication is used for accessing those websites where security is required like Banking websites, payment gateway and emails websites are some great examples where HTTPS protocols are used.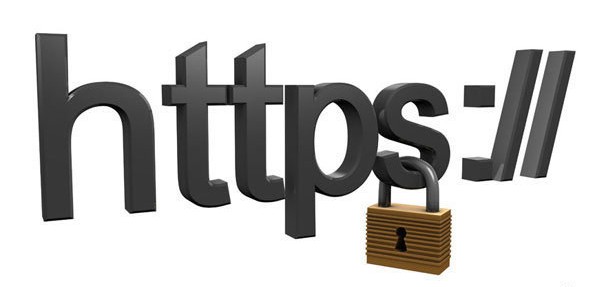 But main problem with the HTTPS is need certificate to assess hyper text transfer protocol server. If you work on some important topic or eCommerce website so i recommended create one SSl certificate for your website. Another reason to have one SSL certificate is, your website is secure and it is also a google ranking factor which help your whole domain to rank in google. After have a one SSL certificate, it is very easy to configure domain in wordpress.
Add Ping List To WordPress For Ping Different Search Engine
Ping list is a list of search engine where you can tell your crawler you update a new post or renew some old post. By default WordPress have only one ping list in his directory you have to add list of different search engine to it. So that other search engine can index you post as soon as possible. Default ping list can hurt your SEO. You can use plugin to control your ping and how to add ping list to wordpress.
Can Goggle Crawl Your Website Correctly
There are cases where you can accidentally block the google-bot from accessing your website (or parts of it) and this can have a big impact on your SEO without releasing it. Some time you change a theme which is looking good for visitor but not good for website. These website have no proper code according to bots and not friendly with SEO. Another reason for block, change the WordPress setting like robot.txt file some you put wrong code in robots .txt file and accidentally block the google boot to crawl your website. There are so many other reason for block, you can check it from google webmaster tool. To avoid this from happening, we will have to check some important point of google webmaster tool are given below.
Fetch as Google
Robots.txt
Search Visibility
Comment settings.
Blocked Resources
Keep WordPress up to date
Fetch as Google:- You can use 'Fetch as Google' to check if Google can access your website correctly or not, to notify Google of important changes to a page or in the cases you want to inform Google about a new page on your website. With the help of this option you can help google to find it faster rather than waiting for the Google crawler to discover it.
Note:- You should only use the 'Fetch as Google' function when something important changed on your website and not for normal page updates or additions.
Robots.txt:- It is basically use to tell google bots which part of your website not good for indexing or not want to share with google like perveicy, admin are, important content just like password etc. Robots.txt is also use to guide google boot and help them to fast indexing. You can also use robots,txt file to hide page from google which is copy content. There are so many use of the robots.txt file in website. I will tell you later how you can make your own personal Robots.txt file according to your niche. you just have to make robots.txt file and place in WordPress file editor.
Search Visibility:- Search Visibility option is available in WordPress. You have to make this setting and then check after few day in google webmaster tool is there any Problem with search visibility or not. This option is very useful for WordPress SEO purpose.
Comment settings:- Although comment settings have no direct relationship with SEO, there are a few things you can check at this stage to ensure that your comment settings will not get you into trouble later. You have to manually done this setting in wordPress under setting and click on Discussion. you have to select manual approve comment because some time people post spam comment and get token to access your website and they can hack your website through this token. So comment setting is important for your security purpose. Spam comment also effect on WordPress seo
These are the point you have to check time to time. Read my previous post google crawler work correctly or not, to find these option in webmaster tool and how check error in website
Importance Of XML Sitemap
what is sitemap? In simple terms, a sitemap SEO is an XML file that is full of your individual webpage's URLs. It's like an archive of every webpage in your website. Sitemap means a map of location where we live. Best example to understand the function of XML site map is Book. When we have to find topic in book, we just see the index of book so that we can find where is my topic write in the book. Similarly google use XML Sitemap like a index of book. Google mark all the post on your website and put it on google index page. when some one search about you topic google pick the url (address of post) of you post and put it on google front page.
You can easily create a XML Sitemap file by using the Yoast SEO plugin. XMl site map look like this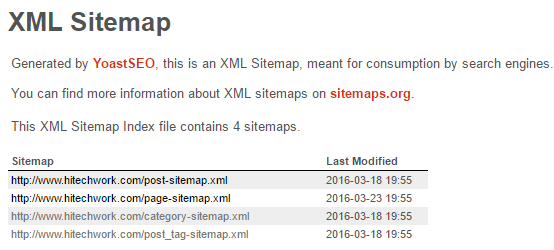 You can also read more about
Importance Of xml sitemap SEO
in my previous post for better understanding and have a quick guide to submit your XML Sitemap in webmaster tool
Improve WordPress Speed
If your load time is more than 3 seconds or your page size is over 2MB, that can be a big problem that's costing you money, both in lost sales and server fees. There are many free online tools such as WebPageTest, GTmetrix, Google PageSpeed Insights and Pingdom that can help you identify issues that cause slow loading times and bad user experience for your site. Here's how to take charge of your website's performance.
Optimize Image.
Optimize your home page.
Take care of your Page size.
Add Lazy Load to Your Image.
Use an effective Caching Plugin.
Use Text Advertisements.
Optimize your WordPress database.
Control the amount of post revisions stored.
Automatically Empty the Trash.
Identify plugin that are slowing you down.
Turn off pingbacks and trackbacks.
Use a Good Theme.
Limit Plugin Usage.
you can read my previous article to improve the speed of WordPress and make your customer happy.
Perform Mobile Optimization Test
Google
recently announced
changes to their SEO ranking algorithm (Ranking factor) that significantly improves the experience of using the web on smartphones. Perform mobile optimization test to check your website is mobile friendly ar not. The goal of these changes, to improve search results for smartphone-friendly websites and penalize sites that make mobile browsing difficult and generate bad experience for the google user. So, how can you make the most of Google's
mobile SEO
ranking algorithm and ensure your mobile site isn't being punished?
Keep WordPress up to date
Key your plugin and theme up to date so that the bug existing in website easily remove and get the advantage of new feature.
Note: While upgrading WordPress, themes and plugins is very easy, you should check with your developer first to ensure that you will not lose any custom changes (settings, code or files they added to your website) and as always, take a FULL backup of your website before applying any update.
Also Read:- Use google analytic to boost your SEO
If you have any suggestion or problem about WordPress seo please feel free to comment below.
I'm Professional Blogger, SEO and Digital marketing expert. I started my blog in 2016 with the aim to share my knowledge and experiences for the people associated with my field as well as for general public.