To find best high volume and low competition long tail keyword is the biggest problem for every blogger. Maximum blogger don't know the importance of the long tail keyword. scrapebos is the best keyword search tool seo to find long tail keyword.
If you have a 100 post but not have a good long tail keyword then you loss 90% of your visitor due to high competition on the internet. But if you have Good long tail keyword and at list 20 post you can easily get high rank on google. ScrapeBox is keyword research tool to find long tail keyword in just one single place. Today we learn how to use Scrapebox to find long tail keyword. Scrapebox is a best and easiest tool to find long tail keyword with out hard work but this tool not tell you the search volume on the particular keyword. With the help of this tool you can find long tail keyword list and upload it on google adword keyword planner tool to check the search volume on particular keyword. I would recommended you to first read long tail keyword research and check how and why long tail keyword is better for high conversion.
How to install scrapebox On computer
First of all you have to download ScrapeBox for its official website or you can download it for my store free. Download the software unzip it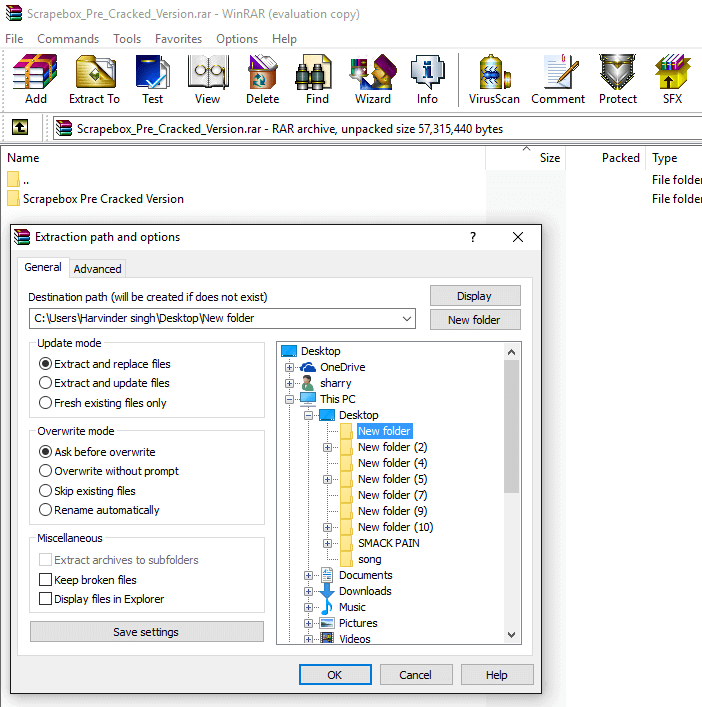 Now open the scraper folder and then open Scrapebox patched.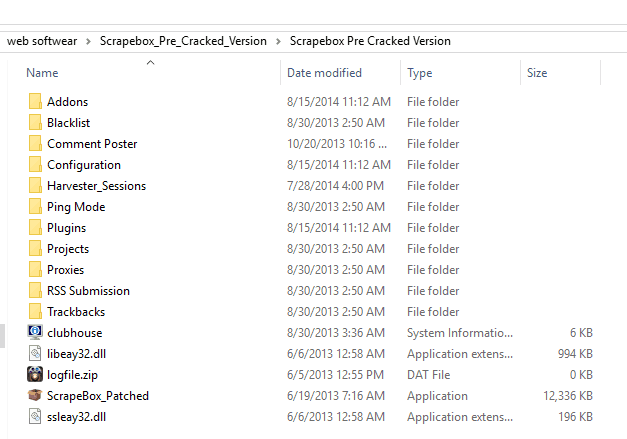 This is your Scraperbox homepage. As i explain in my previous article, how to find long tail keyword and also explain the function of " Head Body and Tail" of the long tail keyword. Pick the head of the keyword and put into ScrapeBox
For example," how to make coffee". The head of the long tail keyword is "coffee", body is "make" and tail " how to".
Also Read:- Sell Your Services or Product Online And Collect Payment From Customer
How to use Scraperbox keyword search tool seo

Click on scrape and then click keyword scraper and new window will be open.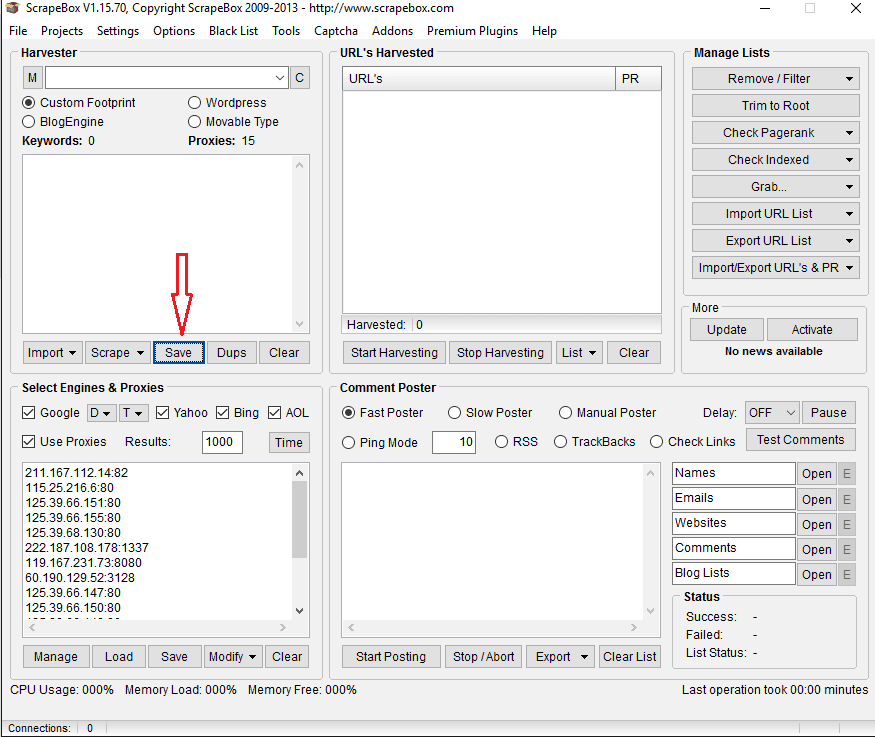 Just copy the head of the keyword and paste in the new window.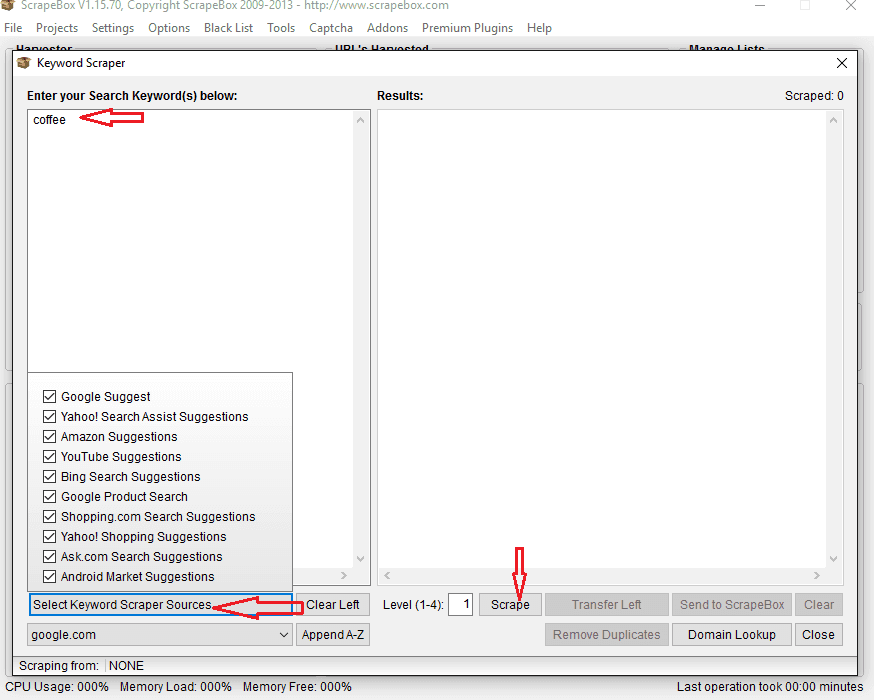 Now click on the Select keyword scraper source and select the all search engine.
Now click on Scrape. All the keyword related to the coffee will appear in the box as shown in figure.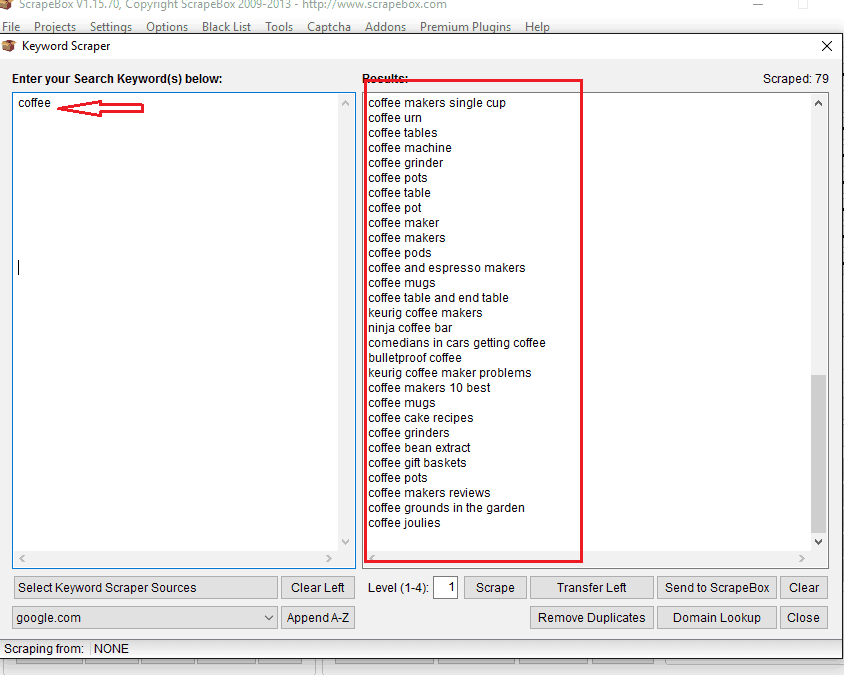 Now click on send to scrapebox.
Now this time copy head and body of the keyword into scrape box. and again click on scraper.
A new list of keyword will appear and again click on send to scraperbox.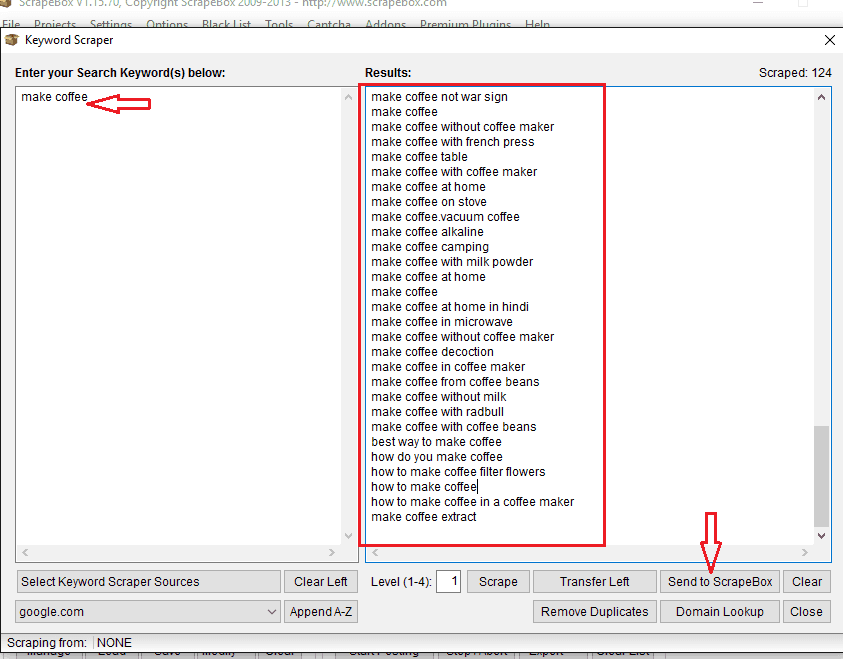 Now repeat the same process for" head body and tail" of the keyword.
Now close the open window and click on Dups to remove the duplicate keywords and click on save to save the keyword.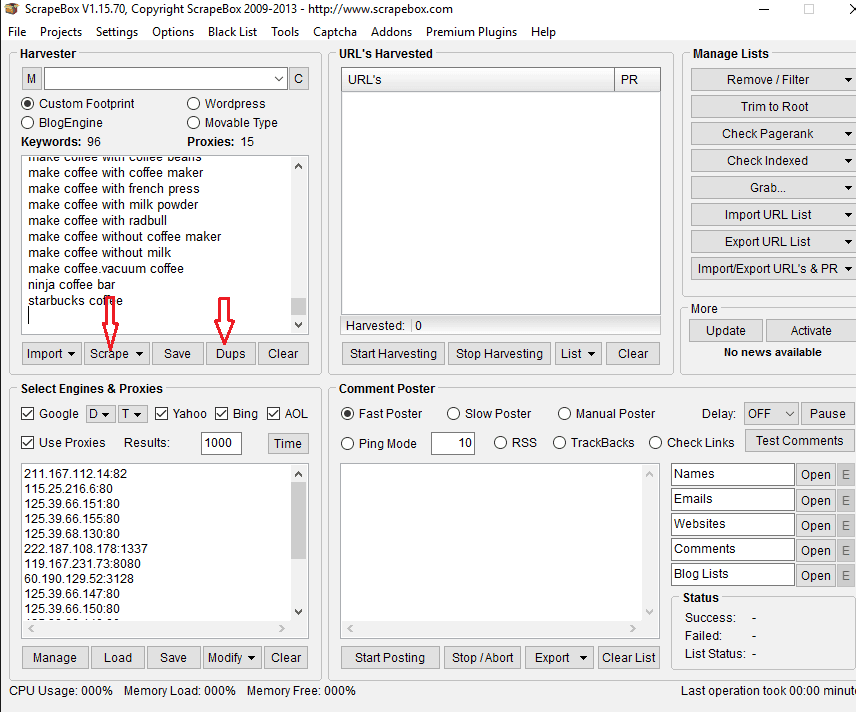 Now you have list of long tail keyword. Upload to google adword account to check the search volume on the each keyword. If you don't know how to use the adword account read my previous article.
Also Read:- Best WordPress Plugins 2016 To Make WordPress Easy And More Featurable
If you have any problem or suggestion about keyword search tool seo please feel free to comment below.
I'm Professional Blogger, SEO, and Digital marketing expert. I started my blog in 2016 with the aim to share my knowledge and experiences for the people associated with my field as well as for the general public.
Latest posts by Harvinder Singh Sharry (see all)