AMD Radeon is a prominent name in the field of graphics cards, known for high performance and reliability. However, the experience of using these cards on Windows 10/11 systems can be affected by the state of AMD drivers. This guide is dedicated to those looking to update their AMD drivers, providing step-by-step instructions for various methods including automatic updates with AMD Software: Adrenalin Edition, manual downloads for older AMD Radeon Graphics Drivers, and updates via Radeon Settings or Device Manager.
The Importance of Updating AMD Drivers
AMD graphics cards provide high-quality visuals and seamless displays on Windows 10/11 systems. However, outdated drivers may lead to issues such as display problems, game crashes, rendering errors, and even the dreaded Blue Screen of Death. To keep everything running smoothly, it's essential to regularly update your AMD drivers. This simple act ensures:
Improved overall performance and stability
Access to new features and optimizations
Important bug fixes and security enhancements
Despite the importance of keeping AMD drivers up to date, some users have experienced automatic replacement of AMD drivers through Windows Update, leading to disruptions and compatibility problems. Ensuring up-to-date drivers can help avoid such issues and maintain smooth system performance.
Automatically Updating AMD Drivers with AMD Software
AMD offers an official tool, AMD Software: Adrenalin Edition, that simplifies the process of updating your AMD drivers. Here's a detailed walkthrough to help you update your drivers with ease:
Identify Your AMD Graphics Card Model:

Open Task Manager by pressing Ctrl + Shift + Esc.
Click on the "Performance" tab.
Select "GPU" from the list on the left, and note down the AMD graphics card model information.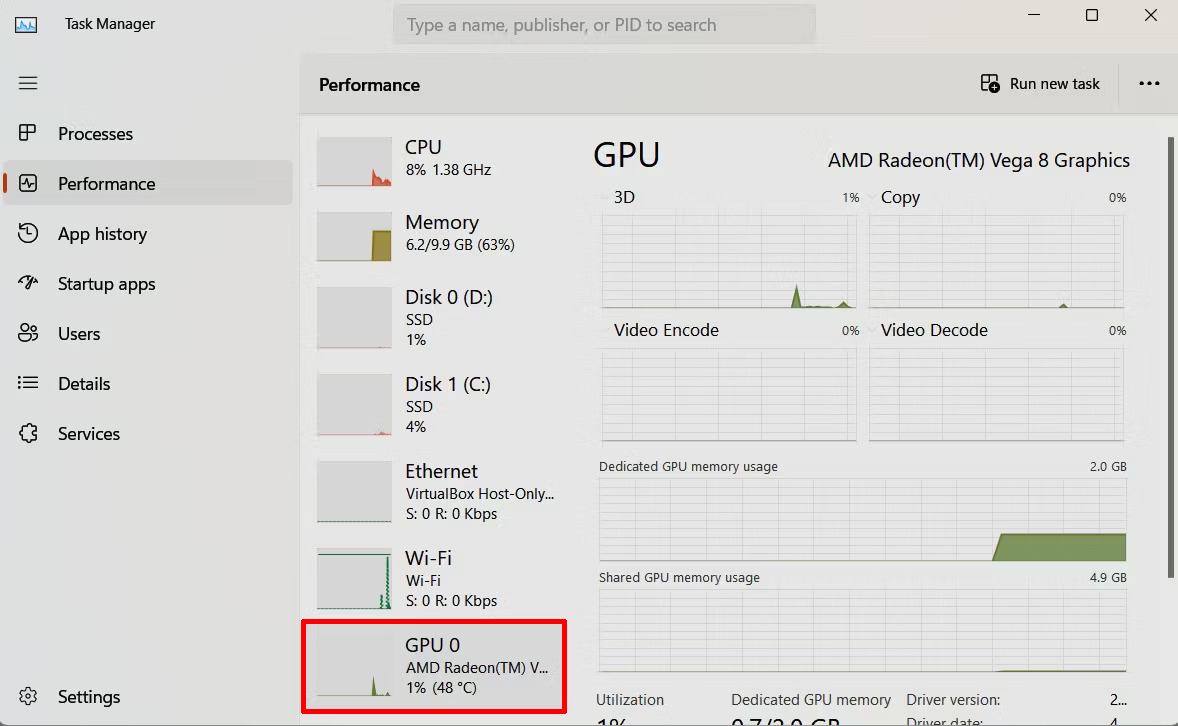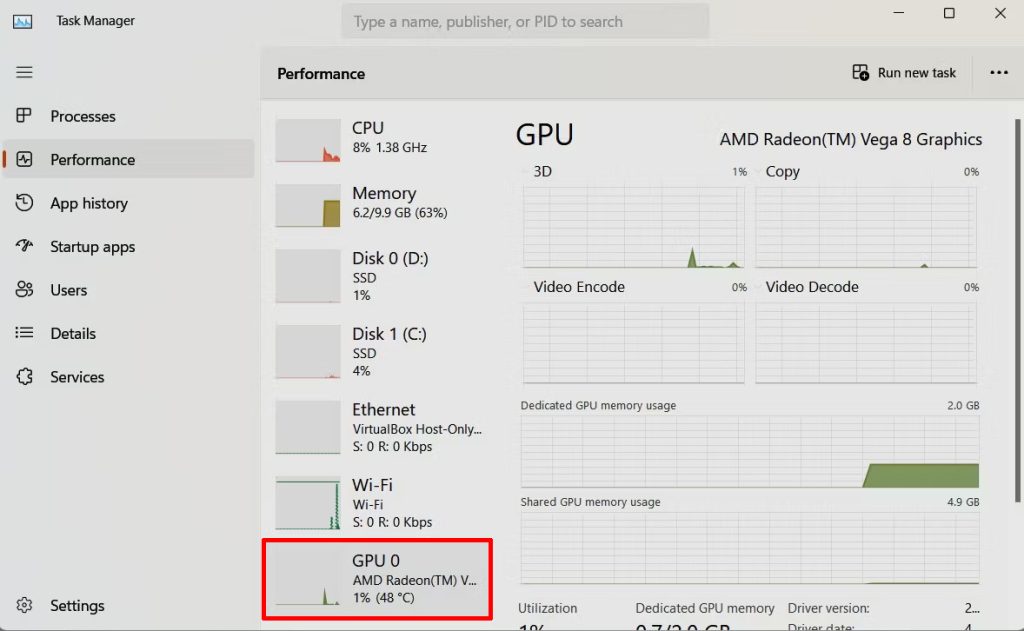 Visit the AMD Support Website:

Open your web browser and navigate to the AMD support website.
Find the section dedicated to Radeon graphics cards.
Select your specific AMD Radeon graphics card model from the dropdown menu or list, then click the "Submit" button.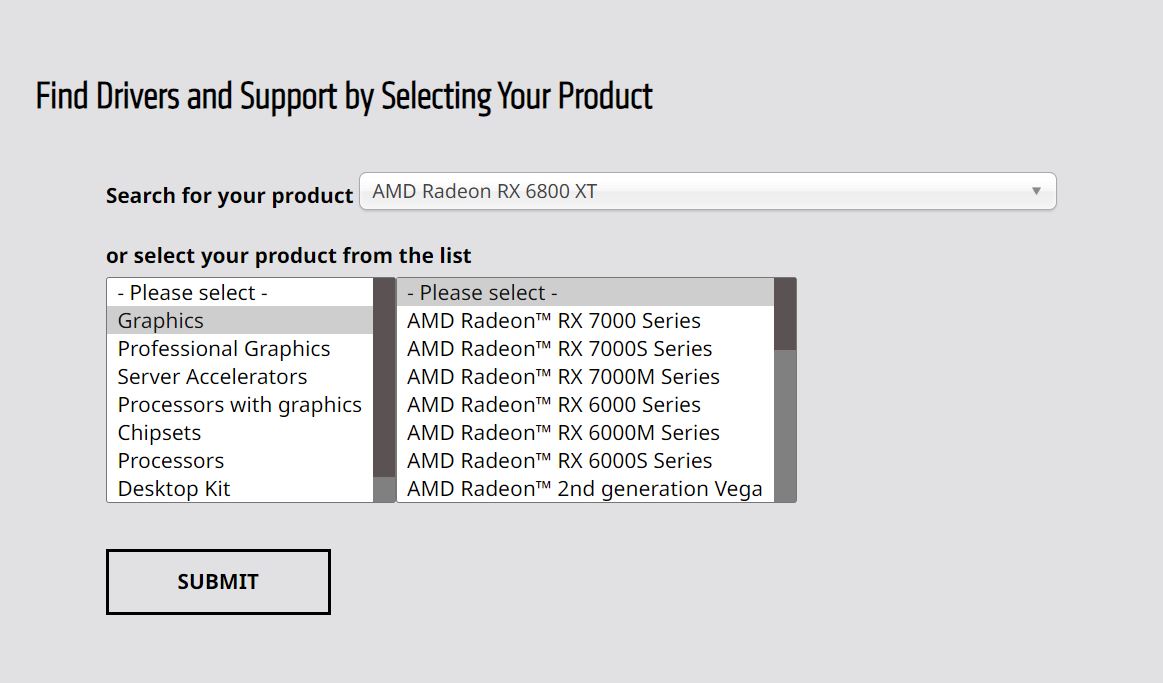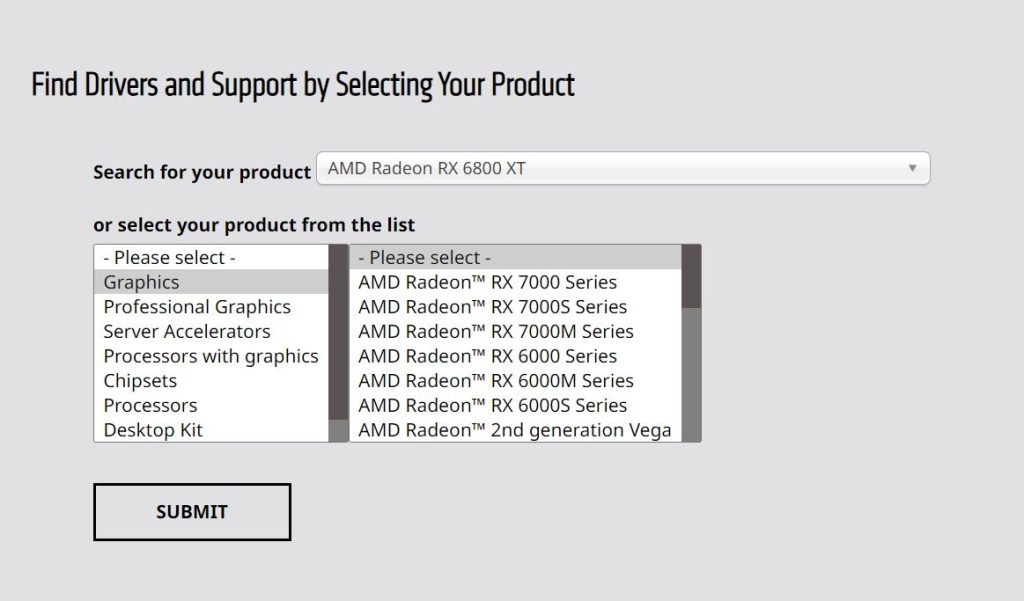 Download AMD Software: Adrenalin Edition:

Look for the option labeled "AMD Software: Adrenalin Edition" on the webpage.
Choose the appropriate version for your operating system, either "Windows 10 – 64-Bit Edition" or "Windows 11 – 64-Bit Edition," and click the "Download" button.

Initiate the Installation Process:

Once the download is complete, navigate to the download folder.
Double-click the downloaded file to begin the installation process.
A window may appear asking for permissions; if so, click "Yes" or "Allow."

Follow the Installation Wizard:

A series of prompts will guide you through the installation. Simply follow the on-screen instructions, selecting the default options if you're unsure.
The AMD Software Installer will automatically scan your computer to identify any available driver updates tailored to your hardware and software specifications.

Confirm and Install Updates:

If updates are found, the installer will ask for your confirmation to proceed.
Click "Accept" or "Install" to begin updating the drivers.

Restart Your PC:

Once the installation process is complete, a prompt may appear suggesting you restart your PC.
Click the "Restart" button or manually restart your computer to apply the changes.
Manually Downloading an Older AMD Radeon Graphics Driver
If you need a specific older AMD driver, you can follow these steps:
Visit AMD support website and locate your Radeon graphics card
Scroll to "Drivers and Software" > "Previous Drivers"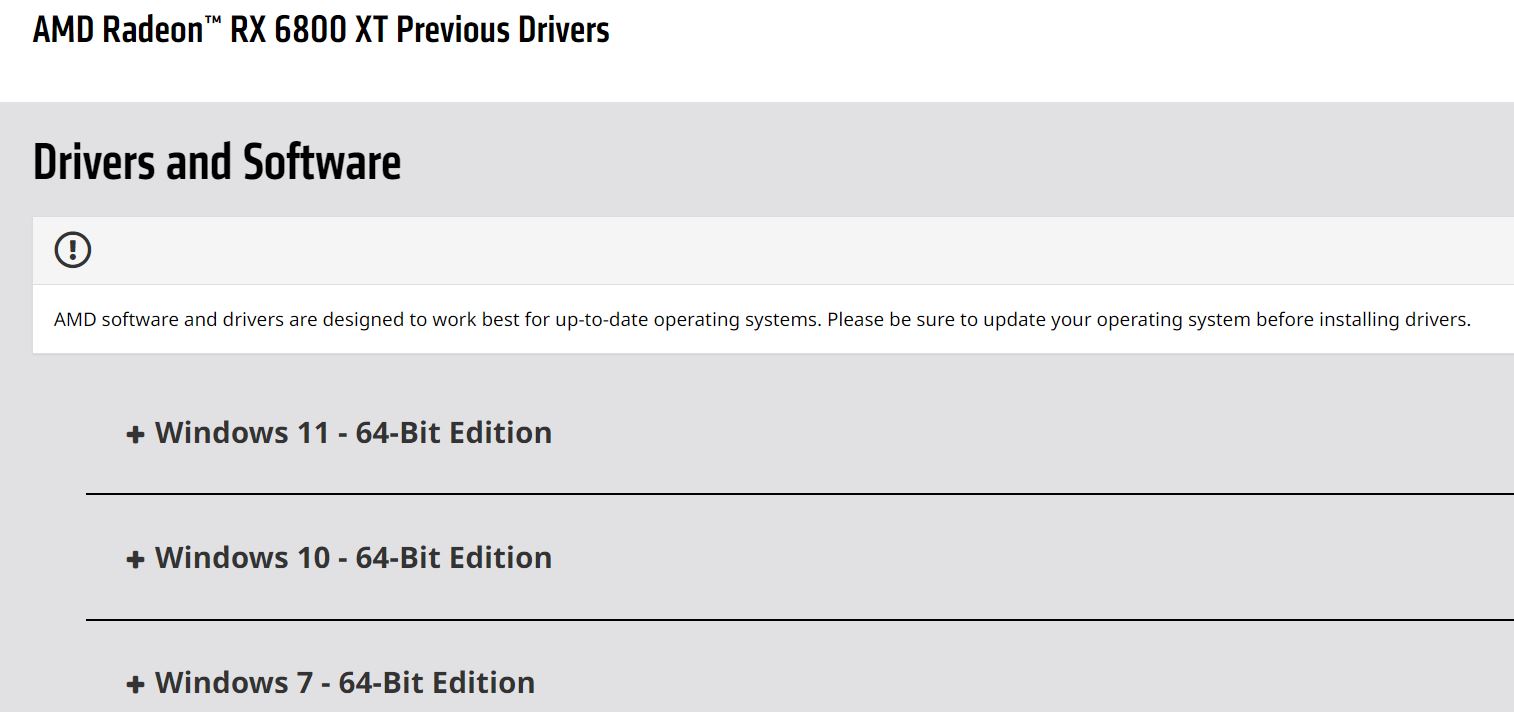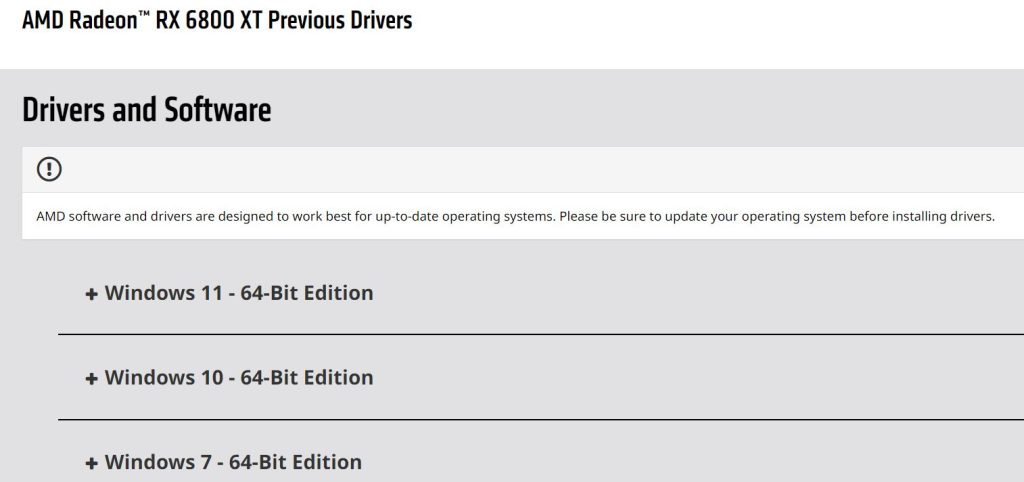 Select the driver for your Windows version and download
Extract and follow the installation wizard
Updating AMD Drivers via Radeon Settings
For a desktop-based method:
Right-click on desktop > "AMD Radeon Settings"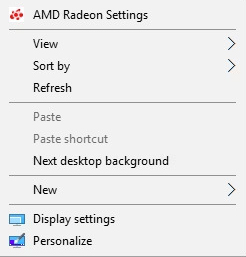 Navigate to "Updates" > "Check for Updates"
Select "New Recommended" for stability
Follow the on-screen instructions
Updating AMD Drivers via Device Manager
Alternatively, you can use Windows Device Manager:
Right-click Start > "Device Manager"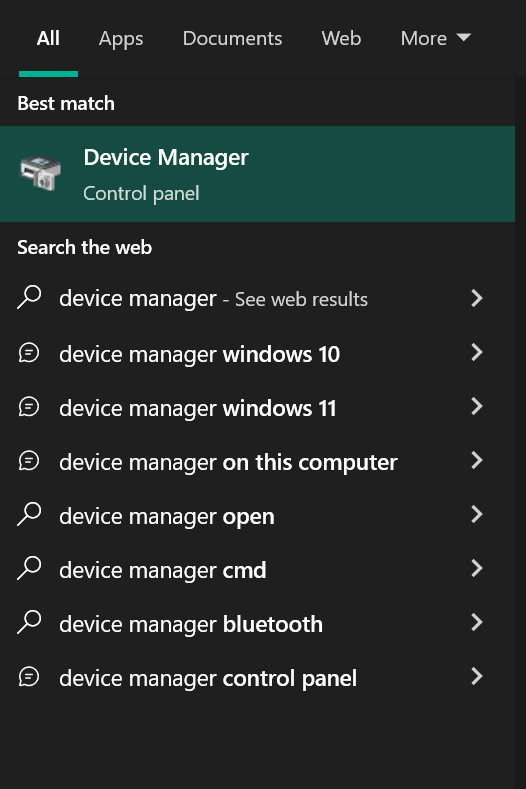 Expand "Display adapters" > right-click AMD video card driver > "Update driver"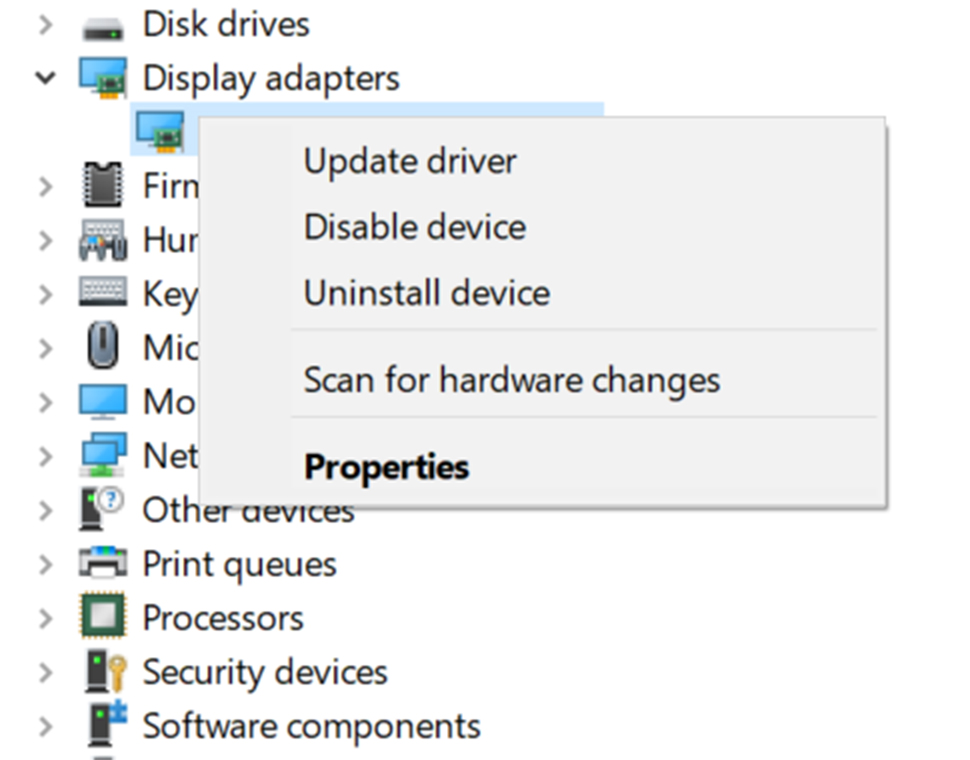 Choose "Search automatically for updated driver software" and follow the prompts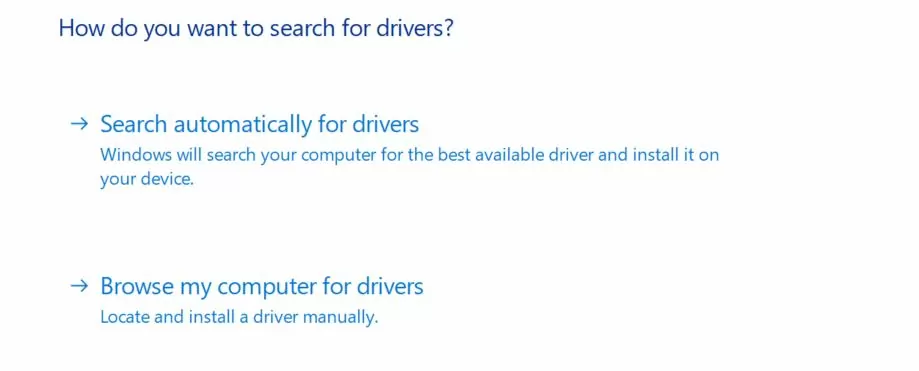 Conclusion
Regularly updating your AMD drivers is crucial for a smooth computing experience on Windows 10/11. Whether it's using AMD's Adrenalin Edition, manual downloads, Radeon Settings, or Device Manager, keeping your drivers current ensures optimal performance and an enjoyable journey with your AMD Radeon graphics card.
FAQs
Below are answers to some common questions:
Why should I update AMD drivers? For optimal performance, stability, and compatibility.
How often should I update? Regularly, especially after installing new software or games.
Can I update automatically? Yes, with AMD's official Adrenalin Edition tool.
Can I revert to a previous version? Yes, using Device Manager or manual downloads.
What should I do if I encountered problems after performing the update? Consider reverting to a stable version or contacting AMD support.
Is third-party updater software safe? Only if reputable.
Can I update driver on Windows 11 and 10? Yes, the methods provided are compatible with both.
How can I identify the model of my AMD graphics card? Check Task Manager > Performance > GPU.
Should I back up before updating? It's highly recommended to ensure safety.
What should I do if none of the update methods are effective? Visit AMD's support website or contact their customer support.