Beginner Photography Cameras are cheap, reliable, and easy to use. Which camera to choose that has all these features? Let's dive right into it.
I hate Camera Gear Blogs—yet here I am writing about it. Photographers have a lot to say when talking about photography gear. Especially when asked about the preferences of the best camera for professional and beginner photography and video, they're mostly biased. Biased to what they like and what they use too.
This is why I am here, to give you the ultimate guide to get the best camera for beginner photography and videography and which cameras to use for what purpose. Buckle up! It's gonna be a bumpy ride full of dollar stashes escaping our pockets. (Not really LOL)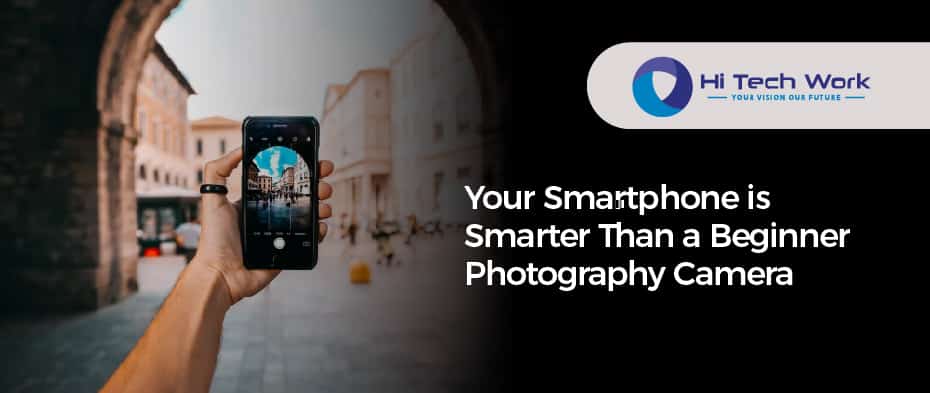 Your Smartphone is Smarter Than a Beginner Photography Camera
We already know how smart these mobile phone cameras have gotten. Some of them are better than most cameras. The latest iPhone 13 Pro Max has beaten many of the SLRs and some Mirrorless cameras. What are SLRs and Mirrorless? We'll tell you.
By this time, you can get a phone + camera, a two-for-one easily and be that photographer you wanted to be. This is why many of the photographers themselves have used, reviewed, and preferred a mobile phone camera. Be it an Apple or a Samsung, both companies have been sending out new models; each with more advanced features. Some of the features that the iPhone 13 has in it are:
Telephoto lens, Wide Angle, and Ultra-Wide angles
Zoom up to 15%
Built-in Image Stabilizer
Night Mode
program Images
These are just a few of the features. Not even most of the cameras have such features that this phone is giving you. This alone sets them apart from the competition and a long race of professional and beginner photography cameras. If you still want a camera in today's age, it might just be for professional use or a more creative approach. Let's go on to the cameras now.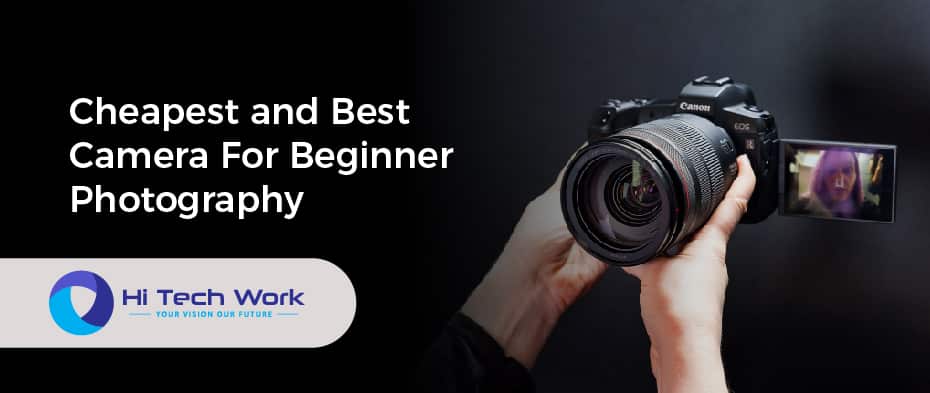 Cheapest and Best Camera For Beginner Photography
The list for the beginner photography cameras might be limitless but we wanna look at something up-to-date for a beginner. The beginners don't need the fancy and pricy stuff. They just need a good enough camera equipped with the latest technology. So, when they decide to move on, they're equipped with the skills. Another thing you need to know is that there are two choices for you at this point. You can choose either:
Point and Shoot Camera
SLRs and Mirrorless
Point and Shoot Camera
If you have no interest in upgrading your gear or taking photography to the next level and just want to own a camera that you can take pictures within family events. This is your best beginner photography camera option. Point and shoot cameras don't offer the technicalities that the others do. One of the best ones I know that make up the list of best beginner photography cameras is SONY RX100 VII.
It has a built-in lens that you can zoom in with.
The sensor is 1 inch which is not too good at night.
Though it's very comfortable to carry and the compact size gives it a cute look.
The battery timing is meh but the flip-up screen gives you the advantage to take selfies and make video blogs.
Lastly, this is a bundle of awesome qualities if you're not into professional stuff.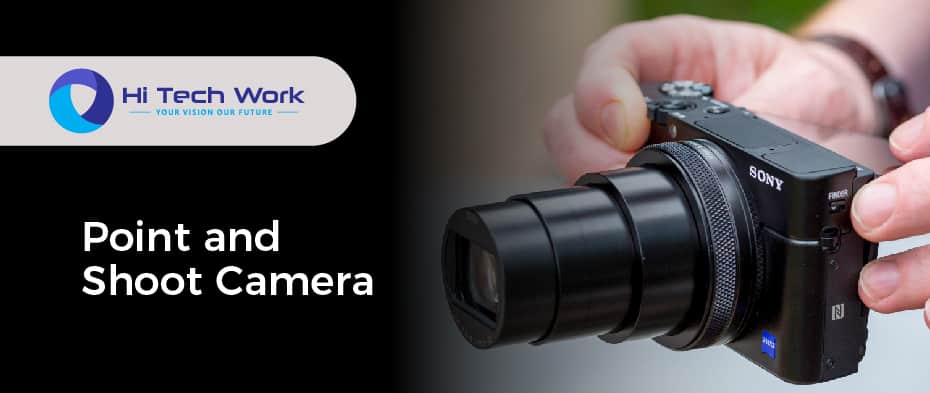 Specifications:
Megapixels: 1 MP
Lens Type: non-changeable
ISO Range: ISO 100-12800
Image Stabilization: Active in-camera
Autofocus: 357 Focal points
Video (Max Resolution): 4K
Shooting Speed: UHS Speed Class 3
Display: Flip-up and down screen
Wi-Fi: Only not available in interval shooting
Battery Life: 240 shots
SLR And Mirrorless Beginners Photography Camera
This is something where all enthusiasts will get interested. The Digital SLRs and the Mirrorless cameras give you the window to a world of photography. They give you more control over the camera and the settings. As these things define your expertise in handling a camera, you should first know how to use a beginner photography camera. Let's see the difference between the two and which suits you!
Digital SLR Are Cheap For Beginner Photography
The classic DSLR still offers a good picture quality to an extent. Although if you have been using more expensive gadgets, you'll face some problems with the DSLRs. Since you are a beginner; the best beginner photography camera and videography camera you can get might be on DSLR list. Let's the best one we have for you here.
Canon EOS Rebel T8i For Beginner Photography
This DSLR is my favorite beginner photography camera. Back in the day when I started with a T6i, it was a huge upgrade to be on the DSLR T7i and it did have a lot of cool features that T6i didn't. The 3.2 in flip-out touch screen was the most useful one. Then came the upgrade, Canon EOS Rebel T8i. This came with 45-point focus points, longer battery life, wi-fi and Bluetooth connection, and the most enticing feature; 4K video.
This DSLR camera was bussing with features (excuse the expression), and as an amateur photographer and videographer; this was everything I needed. Although if you do have this camera, just so you know you'll be able to take four times more pictures on the optical viewfinder. If you shoot using a live finder on screen, you'll only have about 360 shots. These features do open the gate for you to try out many other advanced techniques on these cheap (not really) DSLR cameras.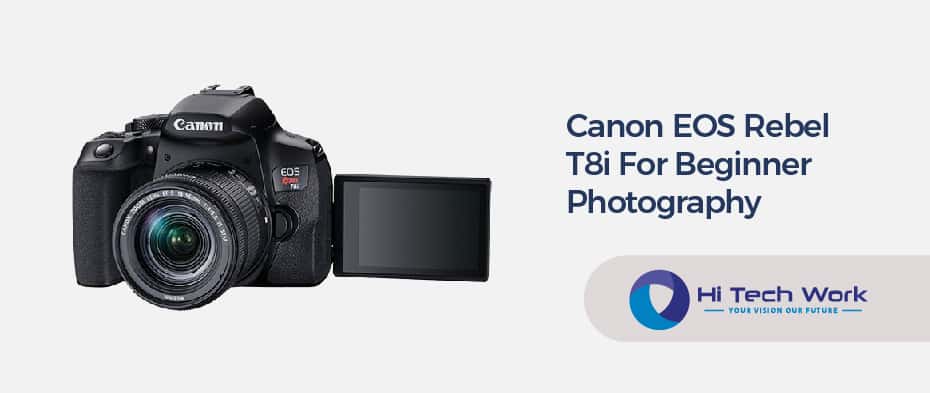 Specifications:
Megapixels: 1 MP
Autofocus: 45-point
Lens Type: changeable
ISO Range: ISO 100-25600
Image Stabilization: In-lens
Wi-Fi: 11 b,g and Bluetooth 4.1
Video (Max Resolution): 4K at 24 fps
Display: 2-inch swiveling touchscreen
Battery Life: 1240 shots (viewfinder), 360 shots (live view)
Mirrorless Camera For Professional and Beginner Photography
Mirrorless cameras have been around just recently. I have to say they are one of the best cameras for professional photography as well as beginner photography. And if that wasn't enough, you can consider them the cheapest for professional and beginner photography. They are cheap because of the features they have for the price they come for.
The removal of the mechanical design mirror from these cameras makes them compatible. They are easy to carry and slim. Much better for the photographers who like to travel -Actually, all photographers like to travel. But the point is that they are wide as three iPhones put together, not more than that.
Alpha 6100 APS-C Camera For Professional + Beginner Photography
This camera took over the industry when it came out. The excellent low-light photography, clean and natural lights in the day, and much more. Amateurs are the ones who can try this out just as well as a professional photographers.
This is the best beginner photography camera, that gives you the close look of a professional camera. You don't have to be a photographer to buy this camera, this camera will make you a photographer. Let's go on in our specs.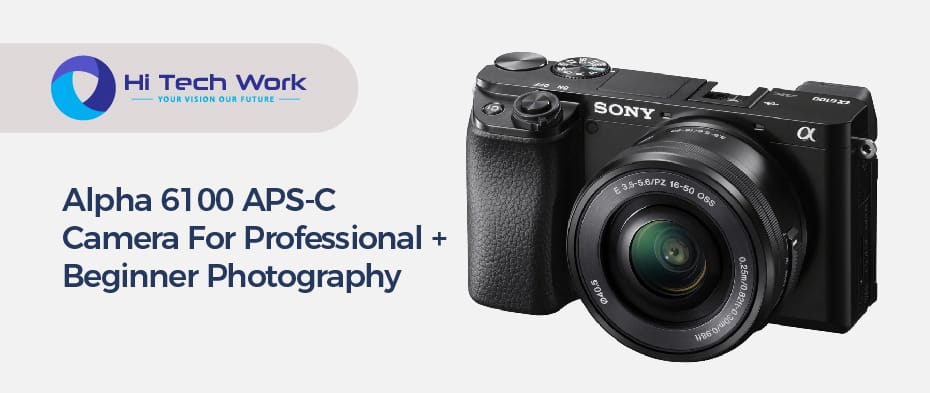 Specifications:
Megapixels: 2 MP
Lens Type: interchangeable
ISO Range: ISO 100-51200
Image Stabilization: Active in-camera
Autofocus: 425 Phase Detection
Video (Max Resolution): 4K
Shooting Speed: 02 Seconds Acquisition speed
Display: 180° tiltable LCD touchscreen
Battery Life: 380 shots (Viewfinder). 420 shots (LCD monitor)