Logitech is the world's leading peripheral manufactures and has a huge range of products, including mice for work and gaming. These mouses are well-built and have amazing sensor performance. This blog will let you know some best logitech mouse for gaming and work purposes. So stick with us.
Wireless mice are amazing and convenient; they don't mess up desk space with wires and can make navigation easier and quicker. They are also reliable and budget-friendly enough to make more sense than a cheap wired mouse for most people.
However, finding the right Mouse amid all the options can be a real struggle. There are many aspects to consider, such as how it looks, how it feels while working, and the quality of its sensor. These minor details greatly impact your working and gaming experience with the mice you choose. So I've compiled a list of the best gaming and general-purpose mice to assist you in selecting the best Mouse.
Logitech G PRO X Superlight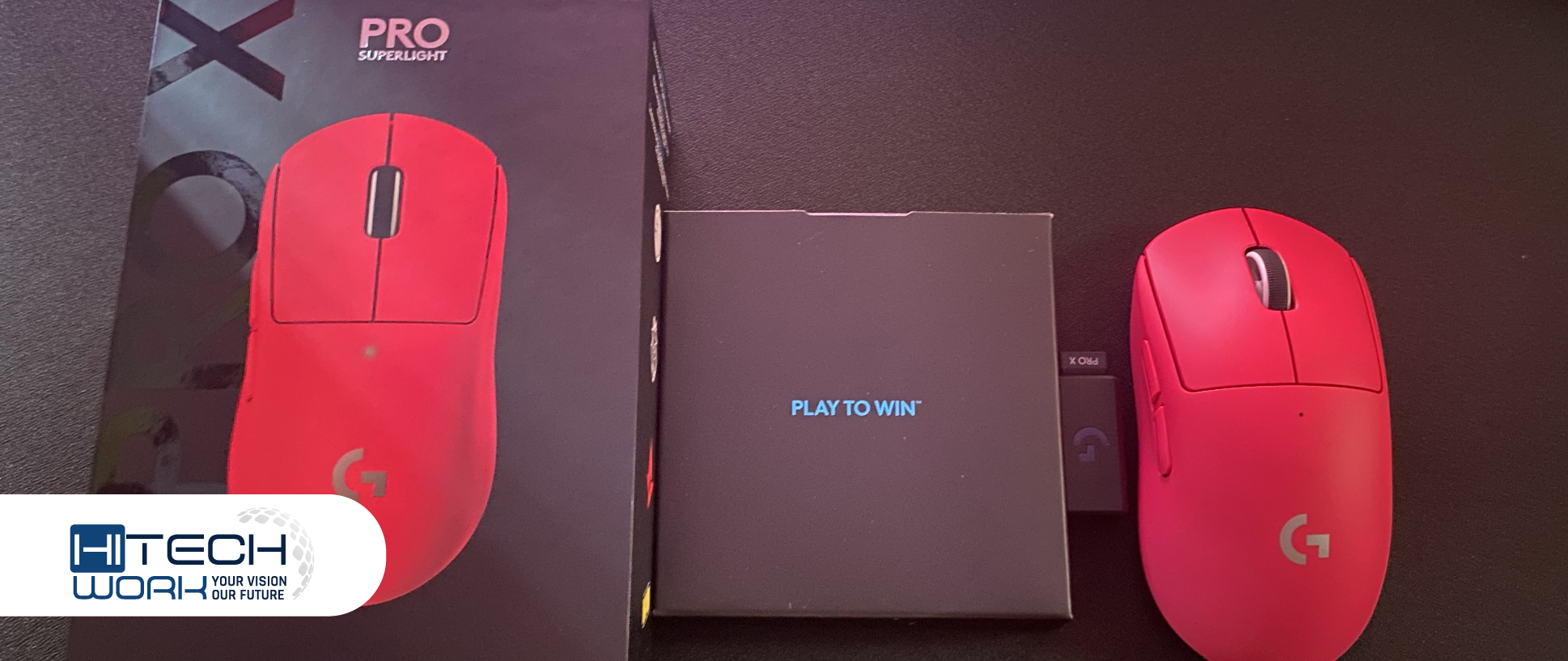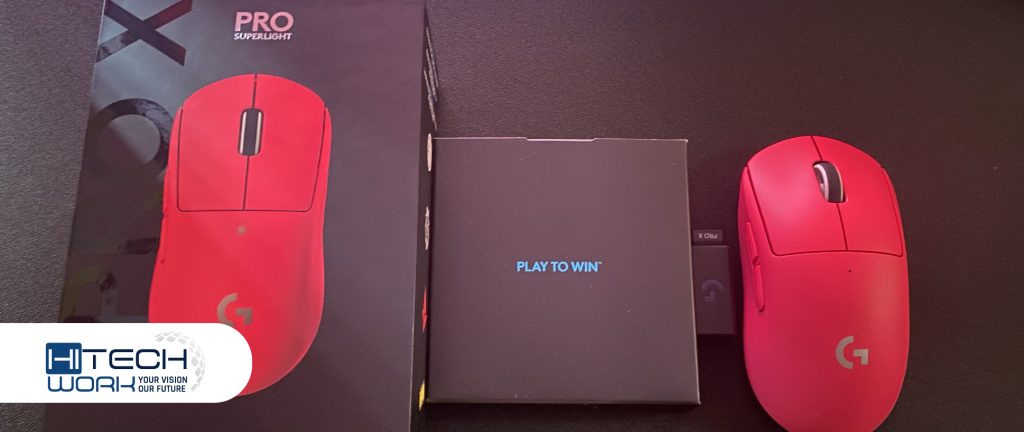 For those asking for the best mice brand, we suggest the Logitech G PRO X superlight, which is the best Logitech gaming mice and the best we have tested. Like its name shows, it's extremely lightweight. Regardless of its weight, it also feels very amazing built, and its medium-sized, symmetrical shape is almost universally well-suited to all hand sizes and grip tyres.
In terms of raw performance, it links wirelessly with an included USB receiver and has an extremely consistent and exact sensor, along with low click latency, so gaming feels flexible and responsive.
| | |
| --- | --- |
| Pros | Cons |
| Extremely light | Size is large for small hands |
| Amazing build quality | Right-handed only |
| Fully compatible with macOS & windows | No DPI switch |
| USB receiver storage | ———– |
| Click latency is exceptional | ———– |
Logitech MX Master 3S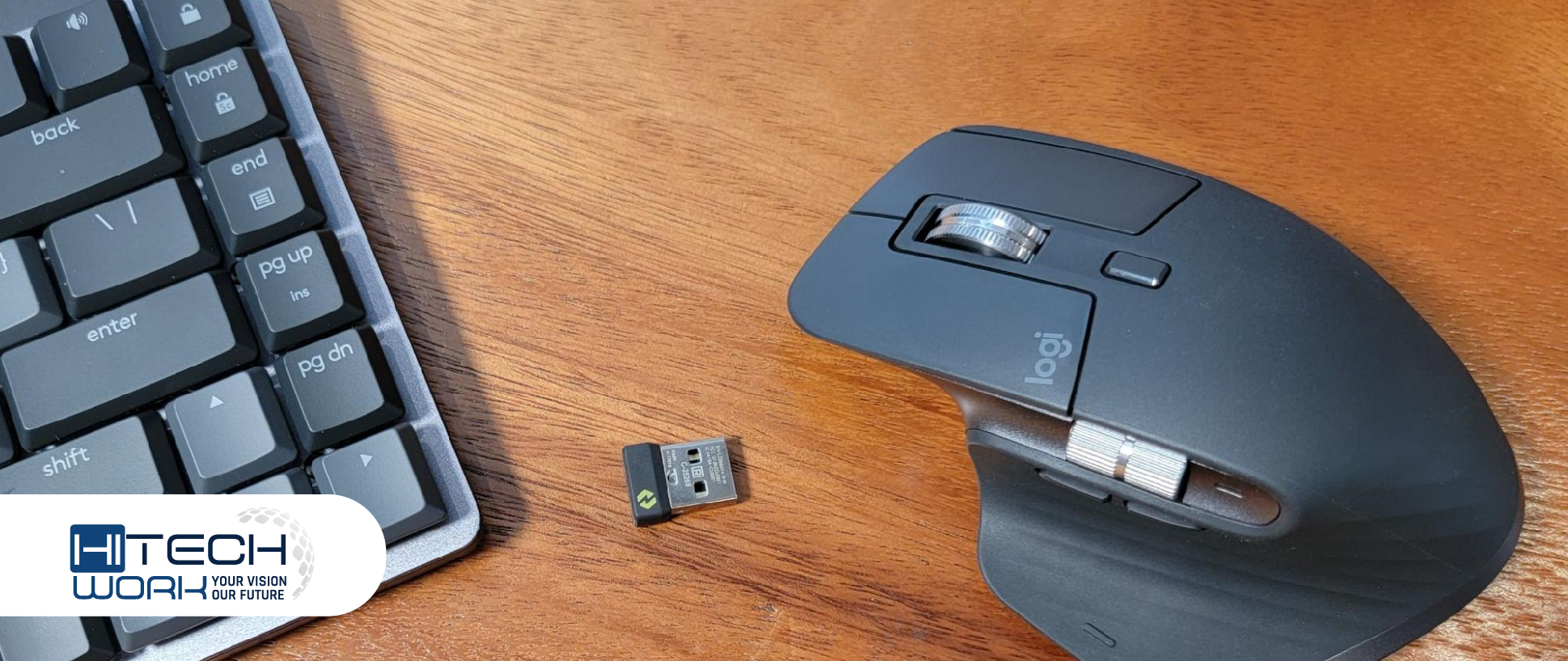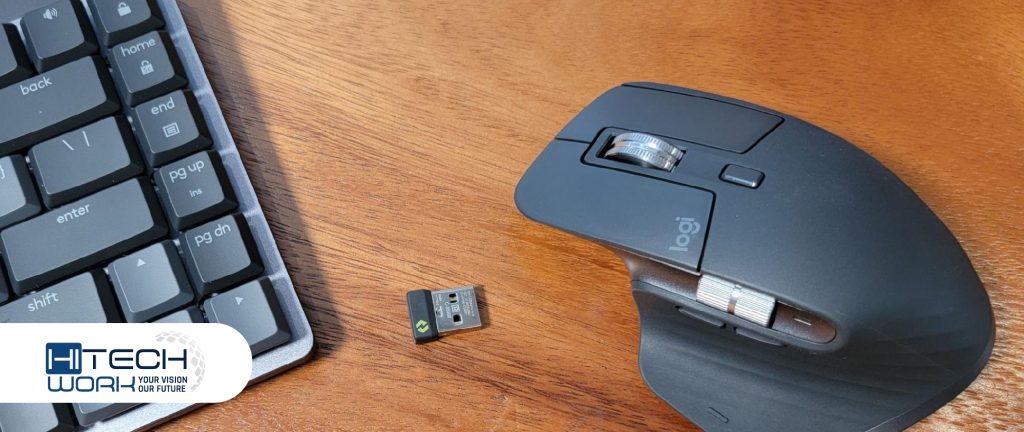 If you are finding a professional work mouse with an array of productivity features, we suggest the Logitech MX Master 3S. However, all models available in the MX Master lineup are great choices. Each Mouse in this series has a comfortable, right-handed shape with a thumb rest with an incorporated button for gesture commands.
Hence, these mouse pair wirelessly with up to three devices through Bluetooth or USB receiver and have a great battery life of up to 70 days. Further, they have two separate scroll wheels, one on the side for horizontal scrolling and another on top that grips vertical scrolling. The particular changes with the latest version include quieter buttons and an upgraded sensor with a wider CPI range, which is helpful if you use a high-resolution display.
| | |
| --- | --- |
| Pros | Cons |
| Connects wirelessly with its included logitech Bolt USB receiver or Bluetooth | No storage section for its USB receiver |
| Right-handed ergonomic Mouse | Not suited for small hands |
| extremely well-built | Fairly large; it isn't easy to slip into laptop bags or cases |
Logitech G502 Hero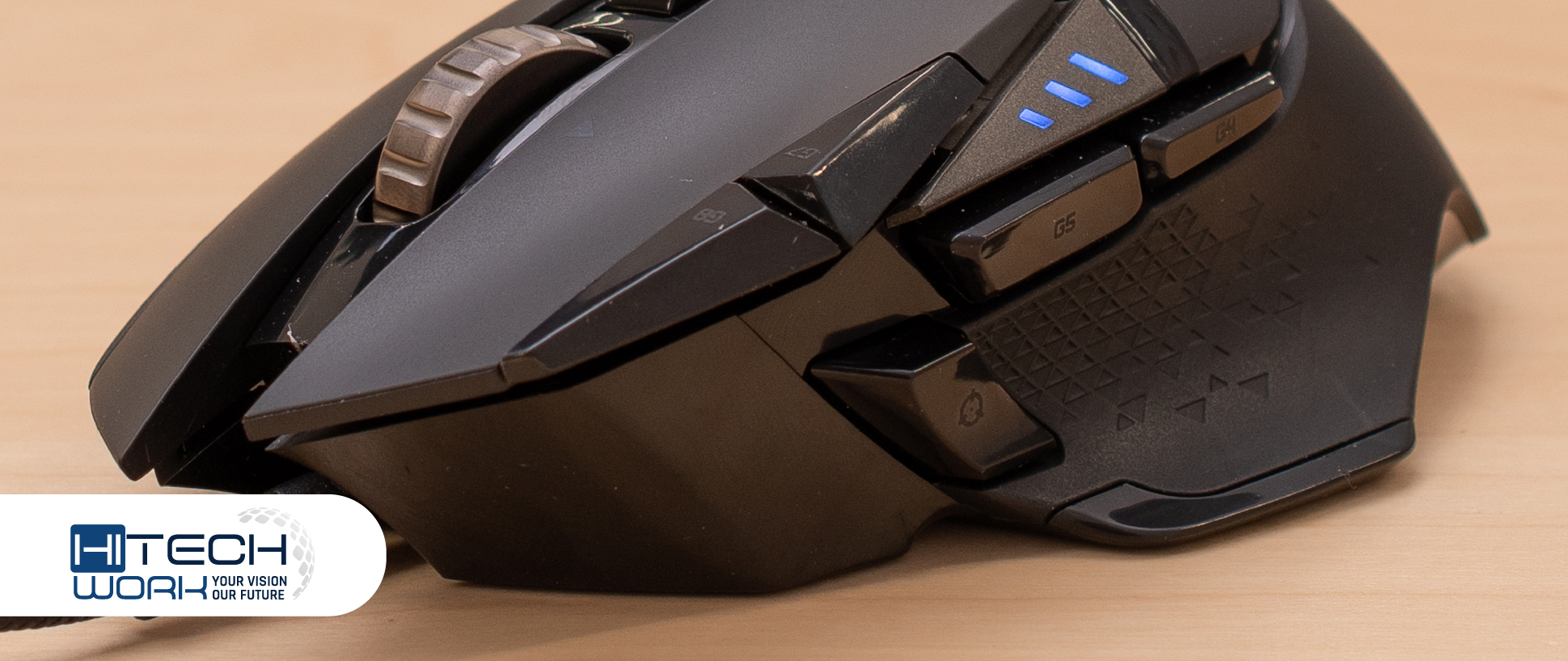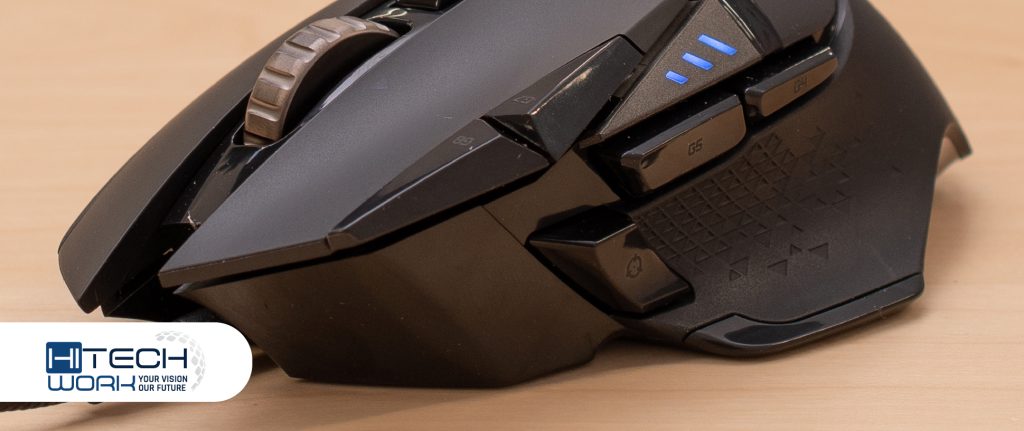 If you are finding a mid-range option that's also versatile, we suggest the Logitech G502 Hero. It's the heart of gaming, but it's the best Logitech mice for gaming if you also need something to handle productivity tasks and everyday browsing. It feels very powerful and has a comfortable right-handed shape suited for long gaming sessions.
If we talk about performance, it has excellent click latency, meaning you won't notice any latency during gameplay. You can adjust CPI settings accurately to find the compassion that feels right for you.
| | |
| --- | --- |
| Pros | Cons |
| Extremely well-built | Pretty heavy |
| Amazing click latency | Too large to fit into laptop bags |
| Lots of programmable inputs | Stiff cable |
Logitech G305 Lightspeed Wireless Gaming Mouse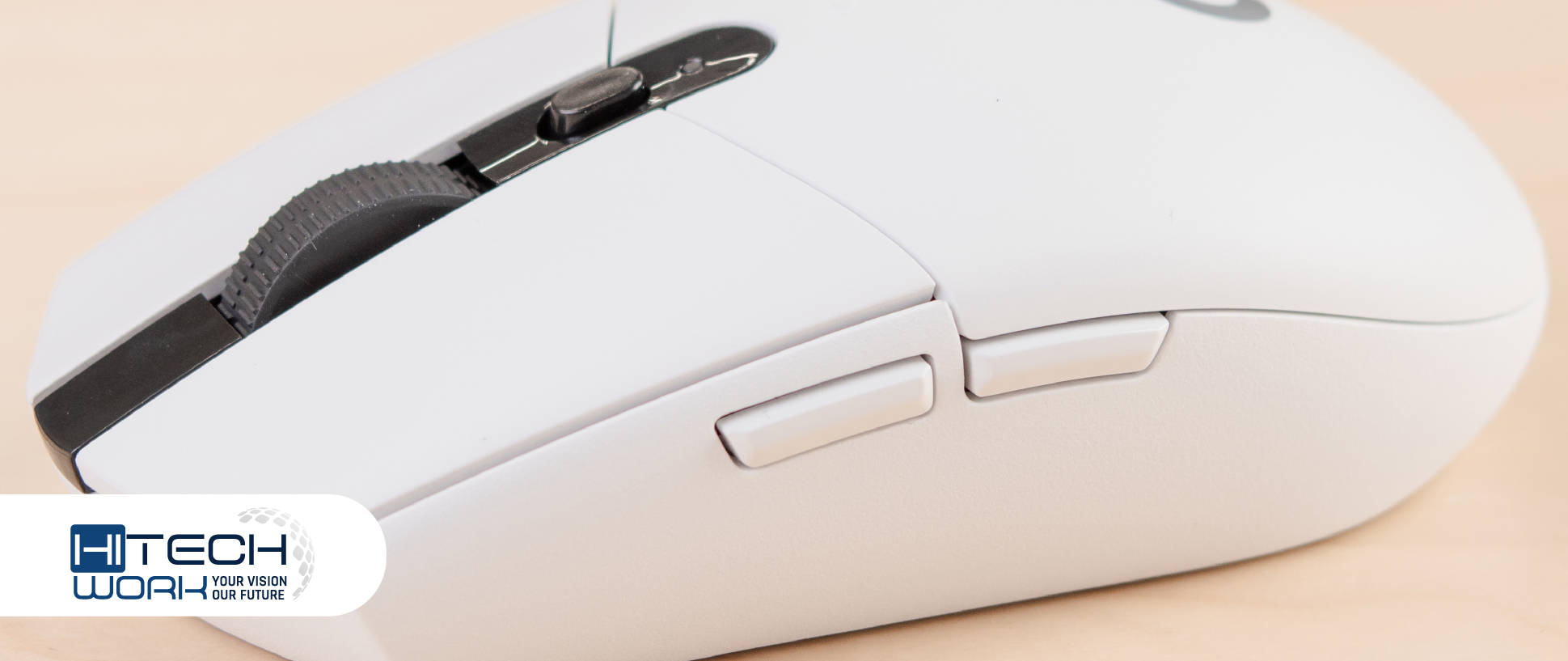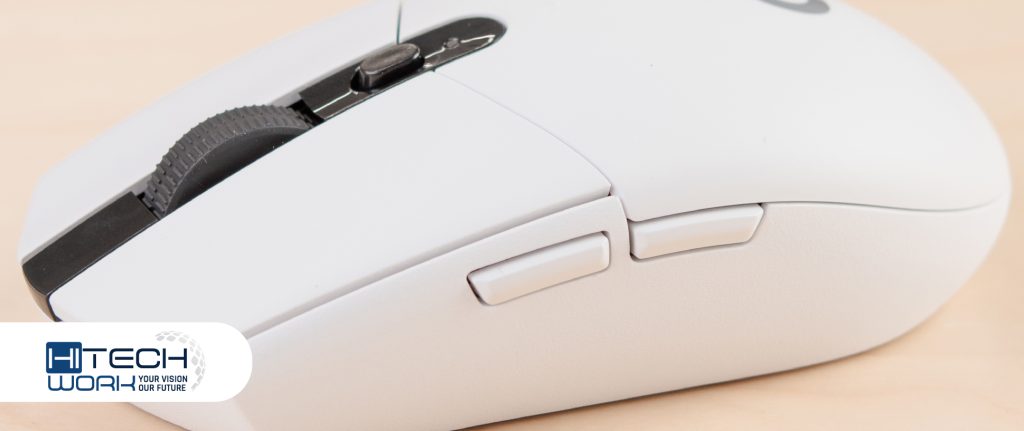 As budget-friendly, we suggest you pick Logitech G305 Lightspeed, a wireless all-rounder that wouldn't break the bank. However, on paper, it's another gaming mouse that provides terrific sensor performance and clicks latency.
The mouse build quality is amazing and closely similar to some of Logitech's more premium offerings. You can get in a different range of colors to match your setup. However, it uses Logitech USB unifying receiver to connect wirelessly and has an impressive battery life of about 250 hours using a single AA battery. Hence, this is the best budget-friendly pick for most people.
| | |
| --- | --- |
| Pros | Cons |
| Amazing click latency | Quite heavy |
| Very well-built | ———— |
Logitech M720 Triathlon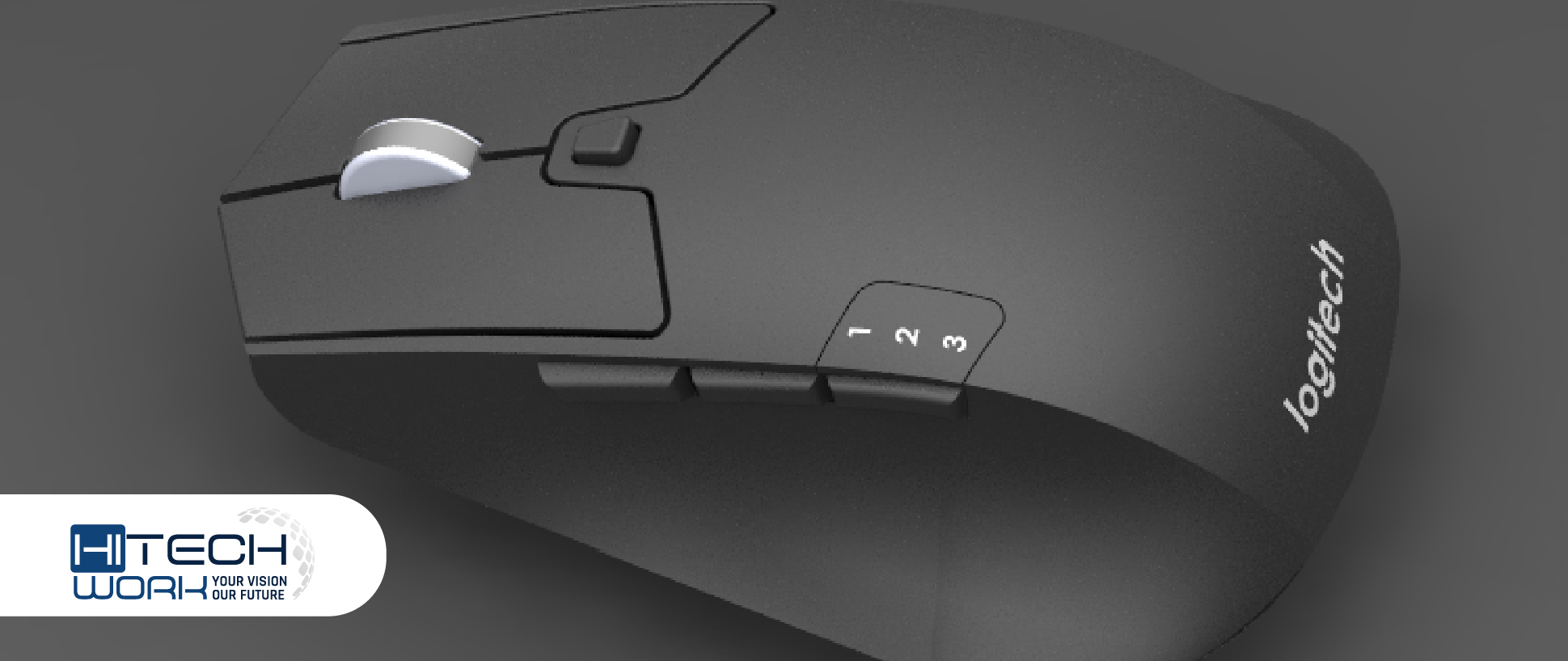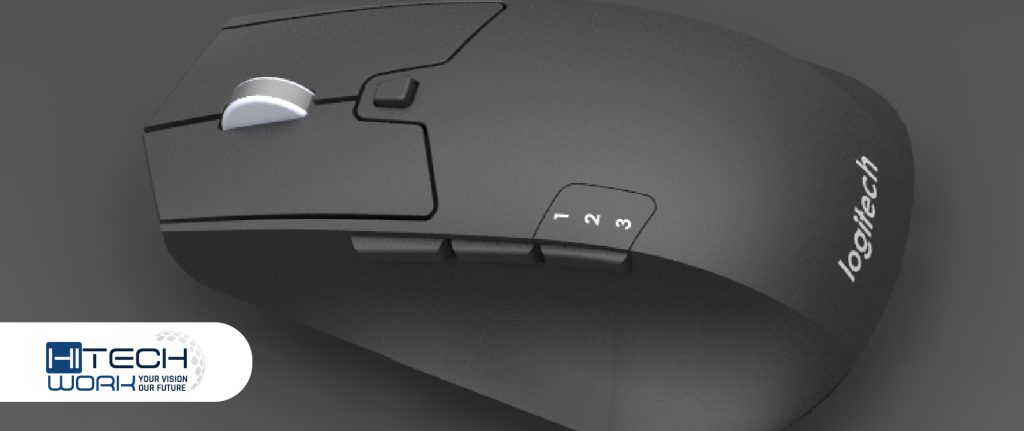 This is a great multi-device mouse for those using several devices, as it toggles flawlessly among the various devices. The Mouse is comfortable for a huge range of hand sizes and has six programmable options and long battery life.
This logitech mouse can pair with and instantly switch between three devices through Bluetooth or link it with the included USB dongle. However, it also has six buttons that you can customize using Logitech's options software and a scroll wheel that switches between ratcheted and smooth scrolling.
As per logitech, the Mouse's Single AA battery should last two years. This Mouse is great for right-handed users but not good for lefties. And it doesn't function on glass or mirrored surfaces.
| | |
| --- | --- |
| Pros | Cons |
| Easy to use | The scroll wheel is a bit too sensitive |
| Runs up to three devices | "Multidevice" support restricted to PC operating systems and recent Android, not iOS |
| Comfortable shape | —————- |
Logitech Signature M650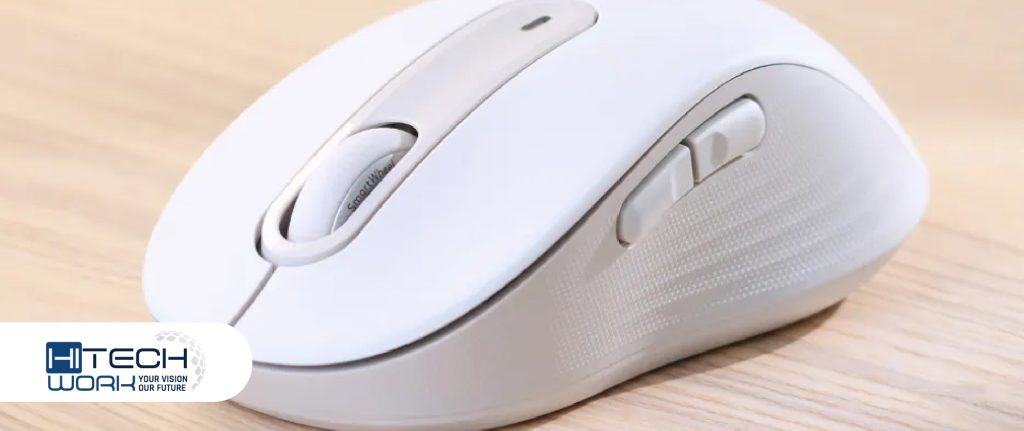 This logitech signature M650 is a wireless mouse intended for office and productivity use. It is extremely well-built and has a symmetrical shape with two buttons on the left, which you can re-program using the logitech options+ software to work as media controls, hotkeys, or even gesture controls.
The amazing thing about the M650 is that it comes in two different sizes, the standard one target for small to medium hands. While the M650 L is for larger hands. Moreover, you can also get left-handed and right-handed mice in different colors. But, left-handed Mice are only available in black & white.
However, if we talk about design, this five-button Mouse is as simple as can be and has the ability to connect with various devices or extra inputs. Even so, it is impressive how much functionality it does offer. It is best if you can spend a Lil bit more.
| | |
| --- | --- |
| Pros | Cons |
| Greatly well-built | Lacks multidevice pairing |
| Has a comfortable, contoured shape | ————————— |
| Links wirelessly using Bluetooth or a USB receiver | —————————- |
Logitech G604 Lightspeed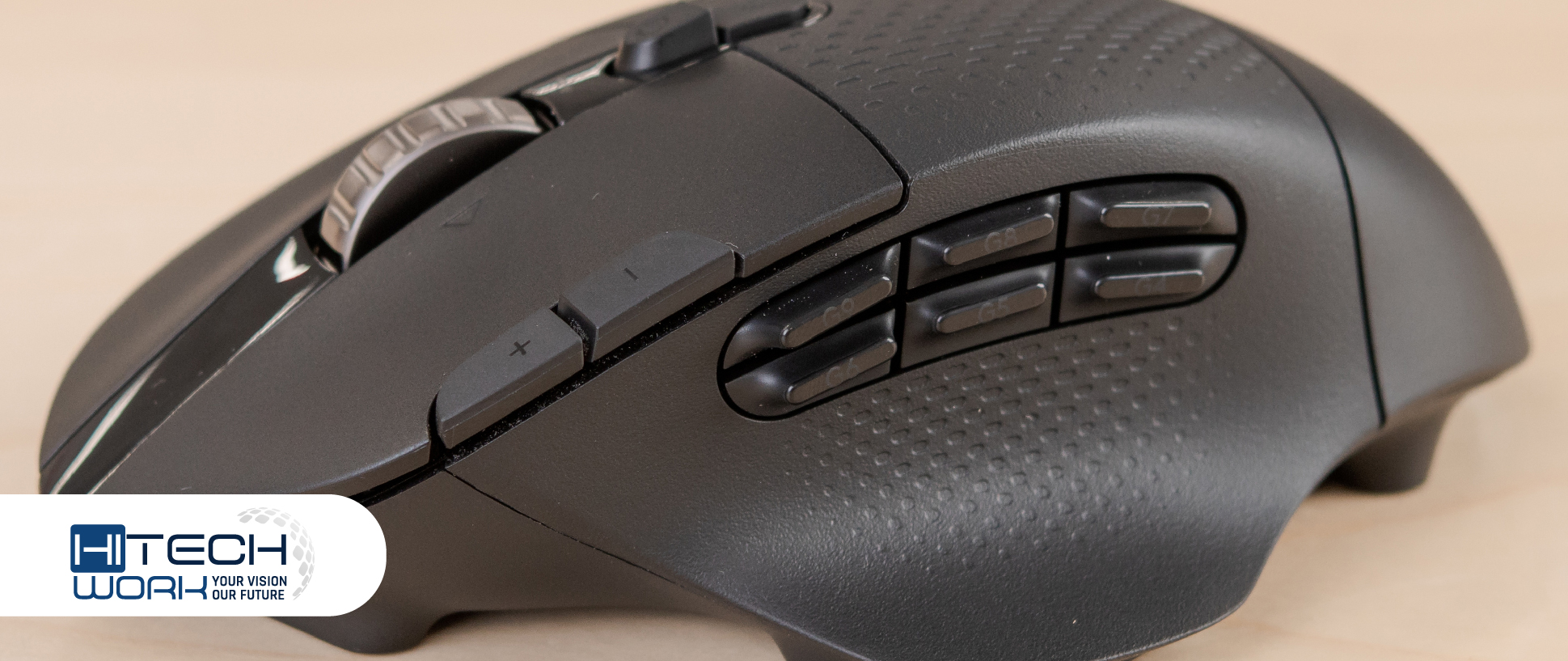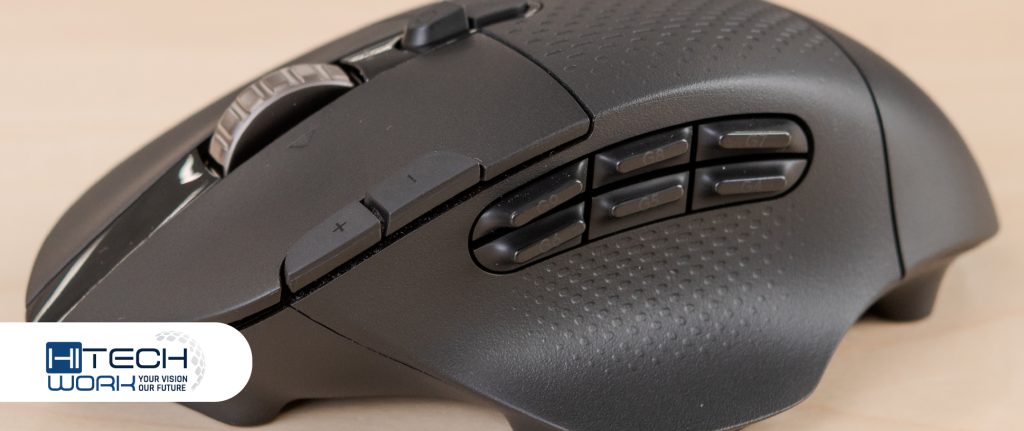 The logitech G604 Lightspeed is great for gaming. This Mouse has lots of programmable buttons, and you can also set a G-shift button that prompts another set of commands for as long as you hold it, offering you even more options.
Although its click latency is low. Unfortunately, its body is a bit extended, making it hard to use with a fingertip grip or if you have small hands.
| | |
| --- | --- |
| Pros | Cons |
| Impressively well-built & comfortable | Too large for most laptops cases and handbags |
| Amazing software with many customization options | Cannot be used wired |
| Remarkable performance | Not suggested for small hands with any grip type |
| Compatible with both macOS and Windows | Six side buttons aren't as many as most dedicated MMO mice. |
| Wireless design makes it simpler to use in tight spaces | ———– |
| Longest battery life | |
Logitech G203 Lightsync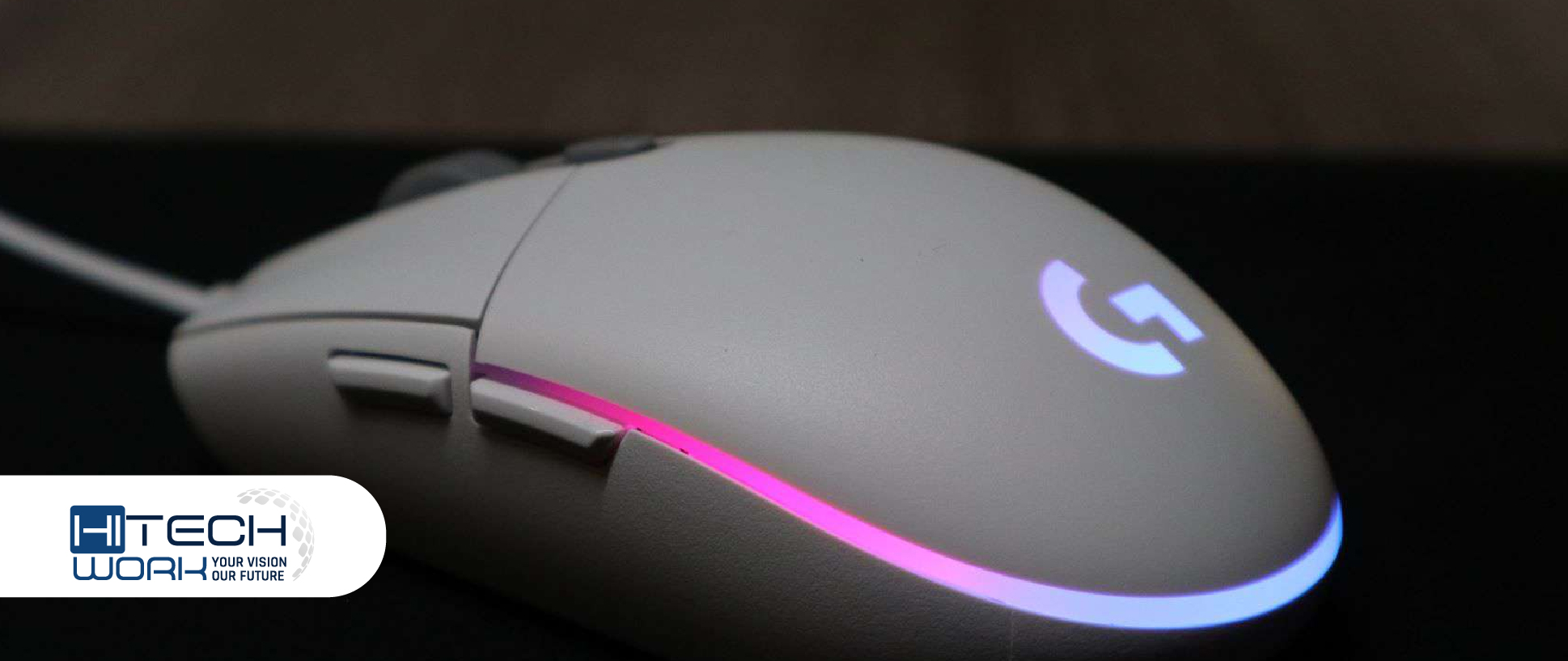 This logitech wired gaming mouse is amazing; it feels extremely well-built and has very low click latency. It also has a huge CPI range; you can adjust the set CPI by adding 50. It isn't great for larger hands using a palm or clew grip, but it is ideal for all hand sizes using a fingertip grip.
Moreover, the companion software provides many customization options and is compatible with Windows and macOS.
| | |
| --- | --- |
| Pros | Cons |
| Three-zone RGB lighting | Feature-light |
| Affordable bargain | Less DPI granularity |
| An ideal shape for those who like smaller mice | The cable isn't flexible |
| Extremely well-built | Quite heavy |
Logitech M585 Multi-Device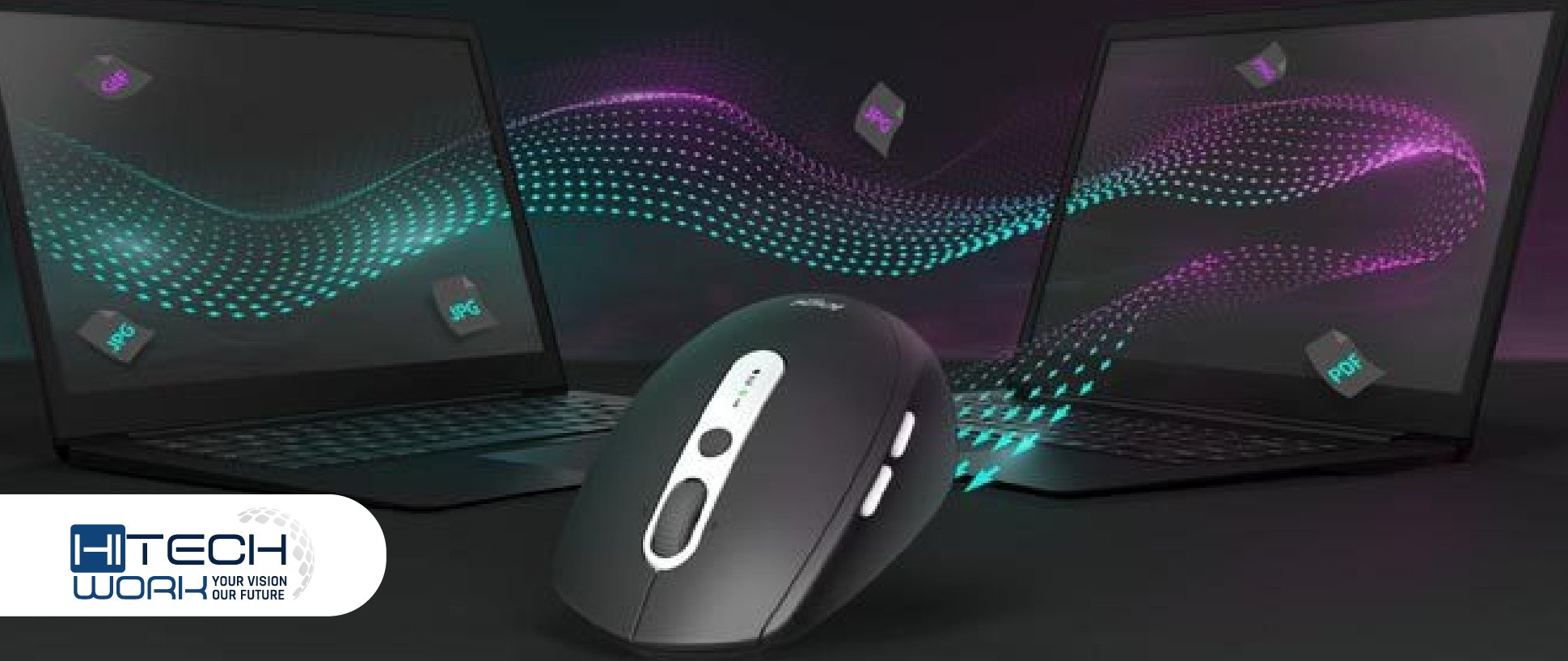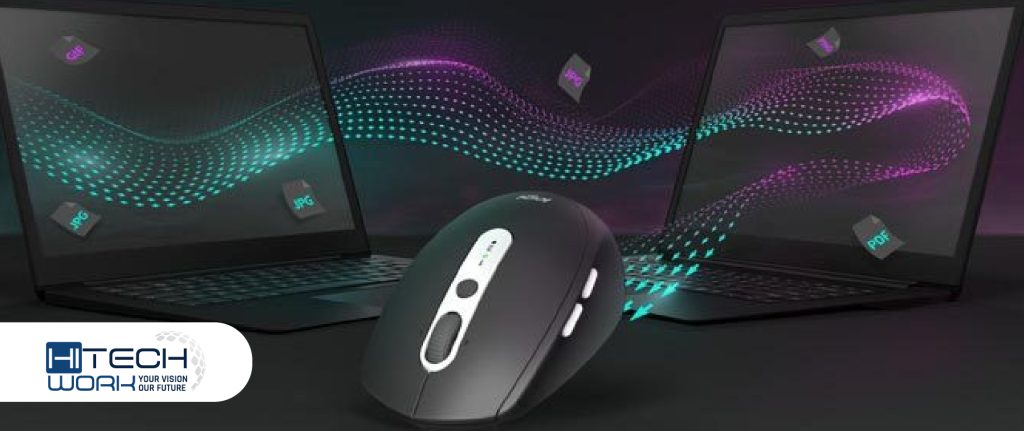 The logitech M585 multidevice is another amazing wireless mouse with customizable buttons and a long battery lifespan, but it's smaller than the Triathlon and provides fewer buttons. It is a budget-friendly productive Mouse. It can bring close the multi-OS platforms mutually, and using this; you can flawlessly multitask on various OS devices easily.
However, in terms of performance, we didn't encounter any glitches or lag. We loved this Mouse and used it simultaneously with my desktop, laptop, and, more frequently, my iPad. The wireless connectivity is very stable, and the battery life is amazing.
| | |
| --- | --- |
| Pros | Cons |
| Sleek amazing design | Not good for lefties |
| Comfortable to use | Super loud clicks |
| Customizable thumb buttons | Bluetooth is not compatible with some phones |
| Super-smooth navigation wheel with more accuracy | ———————- |
| Connect via Bluetooth or a wireless dongle | ———————- |
Logitech G703 Gaming Mouse with Hero Sensor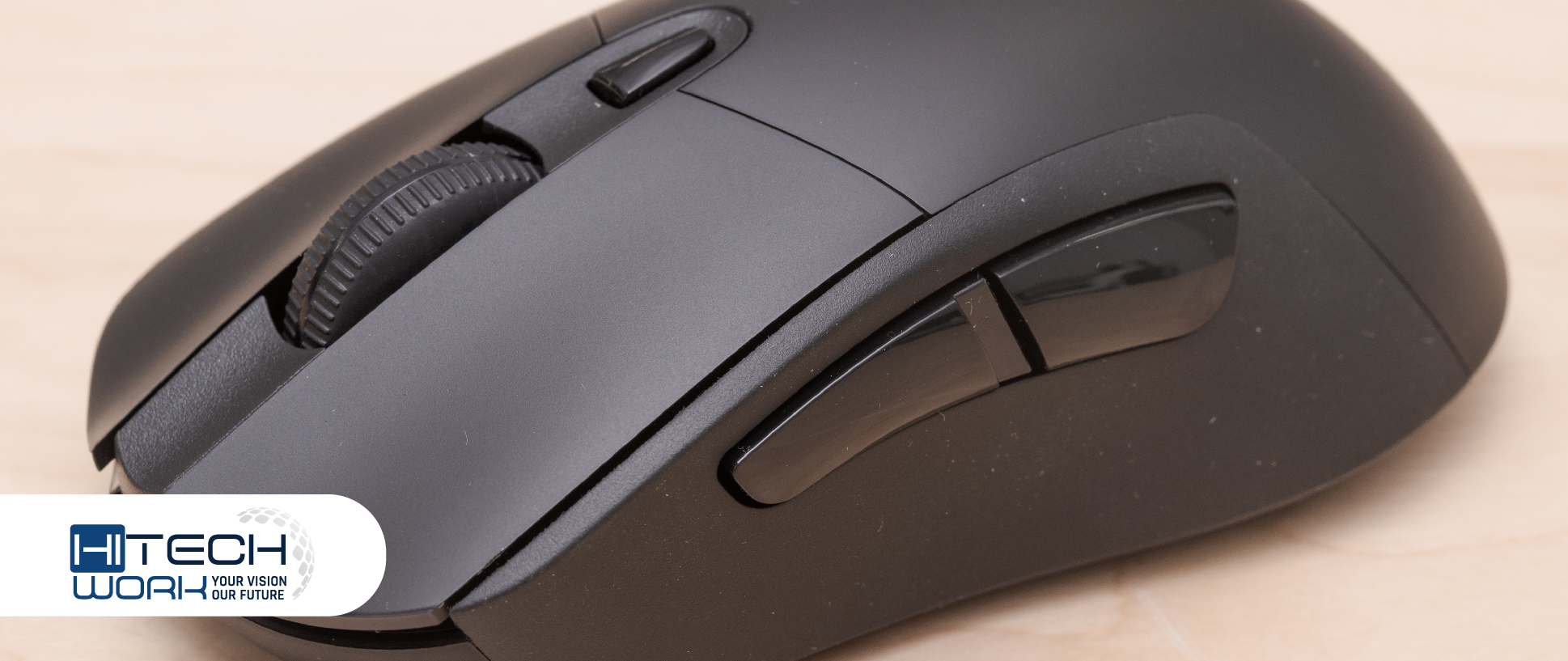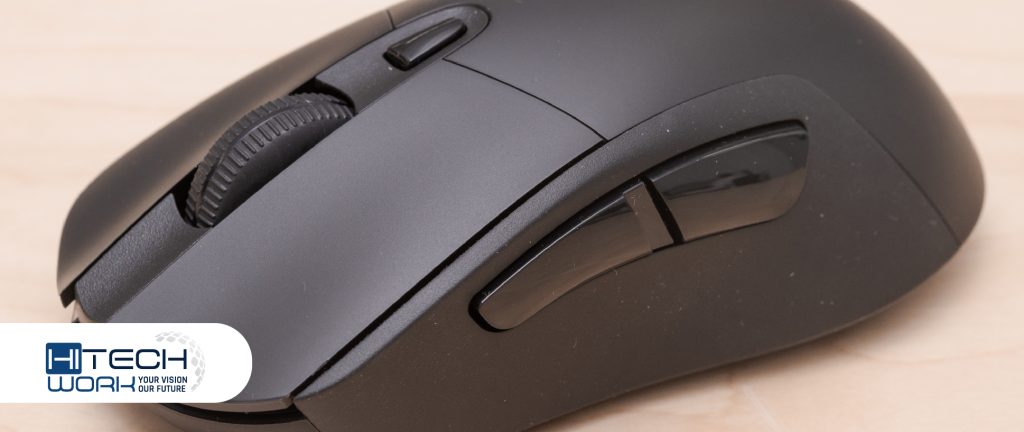 This great, well-built wireless gaming mouse has a comfortable shape that suits most grips and hand sizes. Click latency is also flexible, whether you play wired or wirelessly via its USB receiver. Its Hero sensor offers exceptional performance with a broad CPI range, short lift-off distance, and a high polling rate.
Further, the mouse buttons are satisfying and are programmable via G HUB, where you can adjust performance settings and customize RGB lighting. While the navigation wheel feels powerful and doesn't support tilt inputs, you are not allowed to unlock to scroll through long documents instantly. The Mouse is entirely compatible with macOS and Windows.
The G703 is the best choice for gaming if you have larger hands. It has a familiar ergonomic shape, which is comfortable for medium/ large hand-size gamers.
| | |
| --- | --- |
| Pros | Cons |
| The ideal shape for large hands with the extremely good build quality | Not good for small hands |
| Lag-less wireless | ——————- |
| Low-click latency | —————– |
| Comfortable to use | —————– |
Final Verdict
Logitech has a huge range of models and sensors, usually used in gaming mice. We have tested and researched various logitech mice, and we have concluded that the logitech M720 Triathlon & Logitech G502 are great and more comfortable for every hand size and grip style and have good battery health. You can also check the list mentioned above for the best and budget-friendly Mouse that will keep you productive and comfortable all day long.