How to Change Kik Profile Username?  Kik is an interacting messaging & chatting social media platform like Instagram, Facebook, etc. As we all know, the role of social media in our daily life is very lively. We somehow try to play around with different things on social media, even though a username is crucial for our social media appearances. A username helps describe your personality. On the other hand, numerous tech service providers provide different luxuries on their platforms regarding usernames.
Unfortunately, you currently can't change your kik Username. But you have the authority to edit your display name, which is more impactful and vibrant to the audience than the Username.
In this article, we'll try to demonstrate how you can change your display name on kik messenger. And discuss here what measures we can take to change the profile name.
Why Should I Change My kik Display Name?
Changing the name on social media is a bonus that I think you need to avail yourself of because the display name shows your charisma and dedication to the public. And your name speaks for you, suppose sitting in different gatherings with decided names for each gathering.
Assume you are a person who wants to be mysterious and don't want to show yourself publicly, then interacting with people with different names might be a dream come true for you. There would also be several other motives for changing the kik display name, but we describe the most weighty reasons here.
Change Your kik App Display Username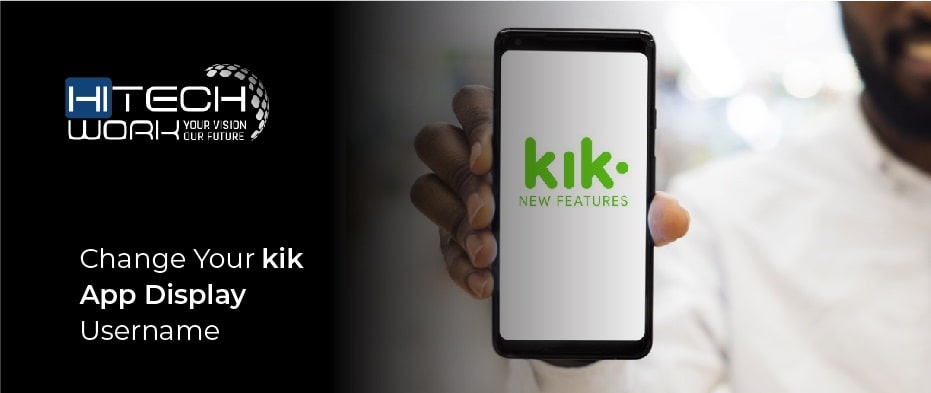 The main concern of your side is when someone goes to your kik profile, he/she watches the desired name you displayed on your kik profile. It sucks when you hear that you can't change your Username on kik, so make your dream come alive by changing your display name.
However, changing a display name will accomplish all your demands. Follow the line-by-line procedure to change your display name.
1.     Login kik account
Grab your mobile and search for the kik app and open it. The app will ask you to provide a username and password, type in your username/password& login.
2.     Go to kik settings
After opening your kik app, a settings option resembles a screw nut at the upper right corner. Hit a tap on the setting option, and it takes you to the next account page.
3.     Open your account
Two options are shown on the screen. Selecting your account option will take you to the next page. Then on the third section of the page, press Name.
4.     Change your kik display Username
Two sections will ask you to put your First Name& Last Name. Type the name you want to display to the public and click confirm.
This method will change your display name and shows it next to your profile image.
How Can I Pick A Unique Name For My kik Profile?
If you are struggling to find a nice-looking name for your kik profile and your mind doesn't generate cool ideas. Why not give Ai a try? There are dozens of websites available out there, and with the help of Ai. These websites generate a striking name for our profile behalf of us. Some of them are as follows
Namestation
Spin XO
Jimpix
The name generator website algorithm analyzes your searches and personality and generates a name for you. Most of the time, you may not get satisfied with the generated name. However, Ai gives you ideas on which you can intercourse all the names and comes up with your anticipated name.
Change Your Display Name Not To Get Recognized
Are you an introvert and hesitate to interact with people but anonymously? In that case, changing the display name gives you a concealed identity. Suppose you are a fan of Ronaldo and love to play soccer. But you mentioned your display name as Matthew, which likely seems like a writer's name. You have selected a display name against your passion and muddled people about your original identity.
The reason for doing this is to protect your privacy and hide your inners from the public. The moral of the story is that you can access kik messenger by providing a fake name to your profile.
Transfer Your kik Texts From iphone To Your PC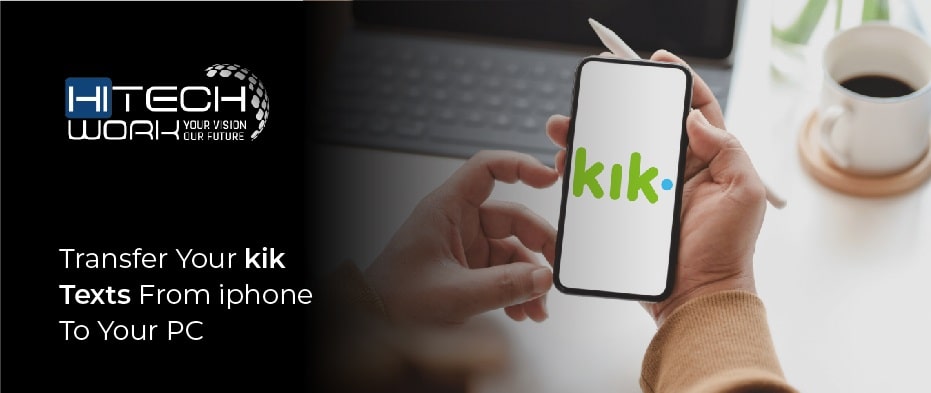 Trying to secure your kik messages from your iphone device to another secure place. Then obviously, the next secure thing you have is your pc & laptop. The classified way to export your data from phone to PC is to use tools configured to full fill export files tasks.
The tool that helps you export your messages is the "iMyFone D-Port."iMyFone is not designed just for kik but also for other platforms that help you export your texts to your PC from your phone. Let's look out some of the uses of the iMyFone D-port
This tool exports several files and messages of the kik app from your iphone to your PC.
Backup files of iCloud can be exported with the help of D-port.
Before extracting data, it'll give a disclaimer to review. After reviewing, click confirm.
How Can I See Some body kik Username?
Likely if you want to see someone's kik username just to get a name idea or for other purposes. However, Seeing the Username of a person you're chatting with is easy and can be covered in a few simple steps.
Open your kik messenger and go to a user message. Click on a profile picture, and then click on view profile.
Then under a display name. You'll come to see the kik user name of that person.
To see the username of the people you've blocked, head to your block list. Under his/her display name, there is a username of him/her.
Short Summary
Kik is the most competitive and awesome app. So queries related to kik would also be enormous. That's why we cover up one of the queries in this article on how you can change the Username of your kik messenger.
The thing that might not suit your goal is changing your Username. But there is an alternative of changing the display name. which is more likely to be preferred. Nevertheless, your display name catches the eyes first, then your Username.