You might not know about it, but logistics is among the biggest and fastest-developing fields today. Everything that is connected to delivering goods and services to the clients is under the authority of this industry. Technical progress influenced this sphere just like the rest of the business areas, forcing wide digitalization of services in logistics.
Some experts claim that the digitalization of the global supply chain market will double in the next five years. By these estimates, it will reach almost $24,000,000, even though the current COVID-19 pandemic made it very hard for some businesses to grow further. There are many processes that can be improved, from storage to delivery and route management.
On the other hand, now is the best time to look for better solutions because a lot of work is still done online. If you are looking for some ways to improve customer experience and increase your profits, you should consider custom logistics software development services from the top companies. It is not as expensive as you might think, and the benefits are amazing!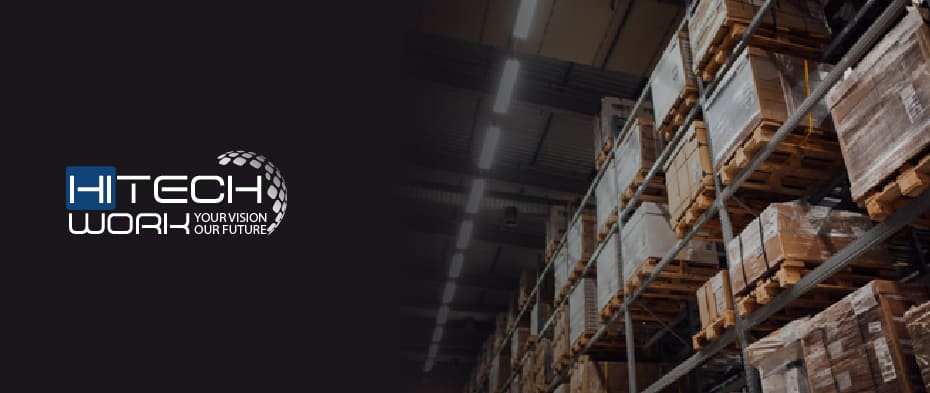 What Is Logistics?
In short, anything related to delivering a product or a service to a customer can be called logistics. Usually, the industry implies that the process is very labor-intensive because you think about huge companies, like Amazon, DHL, and others. But some say that the most important chain of the logistics industry is the smaller and medium companies.
This can be explained by the fact that big organizations have everything covered. They have countless IT workers who work around the clock to deliver the best results. An owner of a smaller business, on the other hand, needs to prioritize and spend their own money on custom-made solutions.
Why Does This Industry Need Custom-Made Software?
Logistics as an industry includes many aspects, like storage, delivery, production, and transportation. All of these spheres have to be closely monitored because customer satisfaction and your own profits depend on it. If you lose a parcel, you lose money as well. Today, this industry needs to be fast and efficient. And the groundbreaking inventions are here to help!
A lot of time has passed since the invention of the first spreadsheet. With the help of machine learning, robotics, and other digital solutions, small business logistics is quickly reaching the level of big corporations. As you can see, a custom built software solution can help you a lot and solve some of the problems that emerge in this competitive sphere all the time.
What Issues Can Be Resolved by Custom-Made Logistics Software?
Business owners need to have a competitive advantage over other organizations to stand out. This is specifically true in 2022 when big corporations try to put the small guy out of business every day. So, with the help of custom software, you can address some of the following issues.
Low customer satisfaction. For example, visible chain supply in real time can improve client This is relevant for both business-to-client and business-to-business models.
Not enough sustainability. Organizations can reduce their carbon footprint when they organize delivery and storage more effectively. With the new software, you might see some solutions that you didn't realize before.
Shortage of workers. Route optimization might be one of the answers to this problem, and your new software can do it for you! Also, with new applications, business owners can cut some costs and hire more people in the long run.
Lack of personalization. This is where you get an advantage over a huge corporation. You can provide your customers with unique experiences that will make them feel appreciated! A custom-made app will definitely stand out for them.
Why Do You Need to Go Custom-Made and Not Off-The-Shelf?
Well, you can buy some software that you think will represent your business adequately. It might be even cheaper than hiring a whole team of developers to create something tailor-made just for your company. But research and previous experiences show that you can potentially get more profit with a unique website or application. Clients are more drawn to it!
There are some fields in the logistics industry that can always be improved. So, when you look for custom software solution services, make sure to include some of the requirements beforehand. Here are some suggestions about what perfect logistics management software needs to improve.
Inventory and Storage Management
Usually, small and medium businesses can't keep up with inventory tracking, or they do it by hand. Including this aspect into your software that is created specifically for your inventory can save you a lot of time. This way, you can increase the efficiency of your services, reduce the delivery time, and even save some money for manual labor.
Fleet Supervision
This aspect is very similar to inventory tracking. Supervision of vehicles and shipments also takes up a lot of resources. With automated programs, you can immediately see your parcels and routes for them. It will be easy to fulfill this requirement in real time because most of the vehicles already use some sort of GPS.
Handling of Incoming and Outgoing Orders
When you have an automated process in place, you are not likely to miss any orders coming in. This means that there will be no delays, and clients will be satisfied with your services. At the same time, a simple system can improve the experience of placing orders in general. From the business point of view, there will be no more errors in invoices and delivery.
Data Analysis
Machine learning and data analysis have become an important part of any software today. Your app gets an opportunity to make some real-time decisions by itself. For example, it can suggest the most effective route or predict customer behavior and offer them restocking of the goods. Also, you will receive updates and reports automatically to track progress.
Supply Chain Management
When your custom-made software overcomes all previous challenges, it automatically creates an effective supply chain management system. Of course, it can be improved even more! You can add more features to your website or application after consulting with your development experts.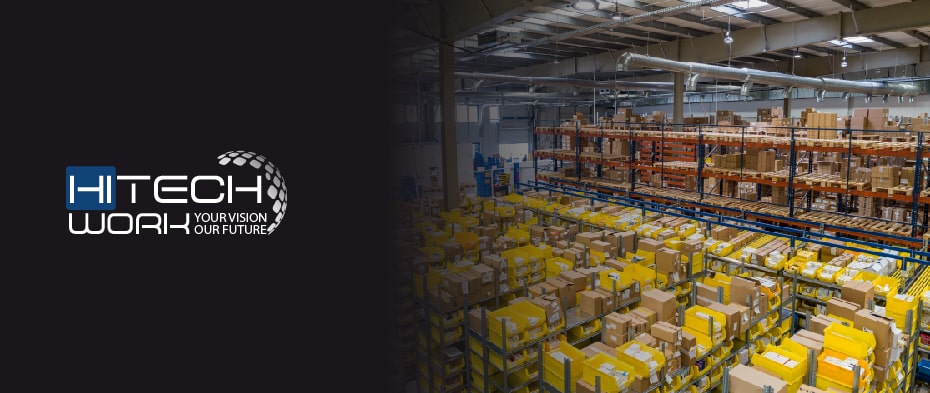 What Are the Advantages of Using Custom-Developed Systems?
In general, everything that you read here before pointed out some of the benefits. Still, there is something more to add. So, here are a couple of advantages of hiring a development team for your software needs.
All your requirements are met. Your app or a website is created specifically according to your vision.
Security is much better compared to off-the-shelf software. Employers can be sure that their data is protected from hacks.
It will save you money! It might not seem like it because you are paying more right now. But in the long-term perspective, having solid software is better than adjusting some standard websites all the time.
To Sum Up
As you can see, spending resources on custom software development is completely justified. This approach will most likely boost your performance, efficiency, and client satisfaction! Just make sure to choose the best IT team within your price range so you won't have to pay twice in the future.