Dead by daylight codes are like the game's main ingredient, just like a burger is incomplete without ketchup. This code is available directly by the developer to the player. On the other side, the dead by daylight game is the most popular horror team game of 2022. There are four players front to front with a killer, and they must repair generators in order to flee the map before being killed. It seems straightforward, but it is anything.
DBD codes are used to get everything free, from blood points to cosmetics and charms. We have compiled a list of DBD codes in 2022 and codes that will never expire. However, the behavioral interaction in the game drops the chances for redeemable codes for dead by daylight players to collect & claim. You can use them for everything from upgrading your best Survivors to customizing your charms and cosmetics.
To help you progress through the Bloodweb a little bit faster, we have assembled every code you need in DBD to give you a better chance of surviving your next trial.
What Are Dead by Day-light Codes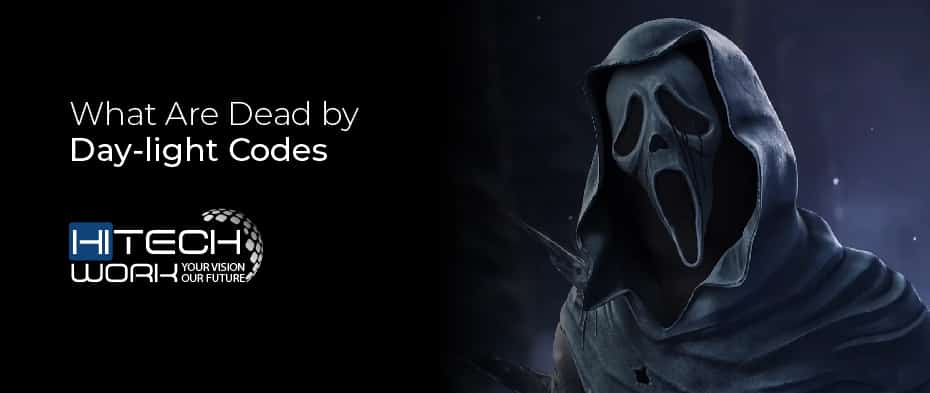 The game dead by daylight codes are the combination of multiple letters that combine to make a code to get free stuff for finishing the level. These codes are helpful for players as they award them free blood points. It allows them to get that new teachable perk or item a little quicker.
Another wonderful bonus is charms that you can wear to your survivor or put on a killer hook. It allows you to express yourself. Additionally, cosmetics like Meg Thomas' former "Boop the Snoot" mask can be redeemed.
Dead By Daylight Redeem Codes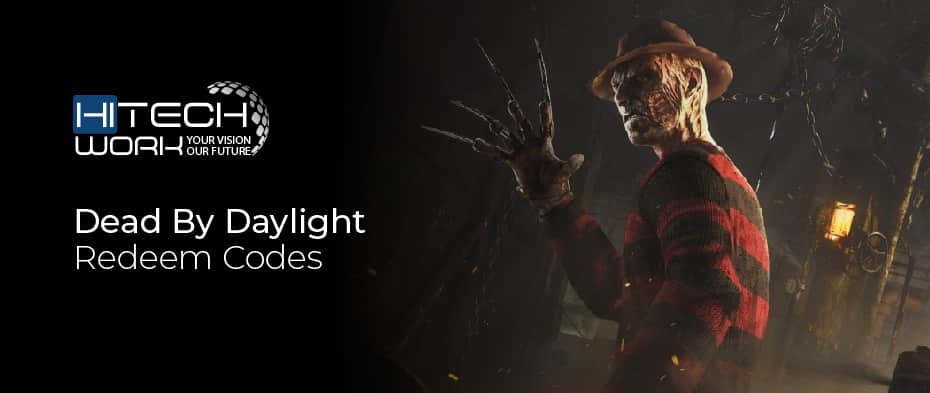 This article will inform you about whether new codes are available or not. Here are below available active codes, so use this code as soon as possible because you never know when they will run out! However, we have already checked these codes. Please let us know in the comments if you find one that is expired so we can remove it!
Valid Active Code – For Dead by Day-light
Here is the following valid active code for the game dead by daylight that you can use to get free goodies or items to make the game more adventurous.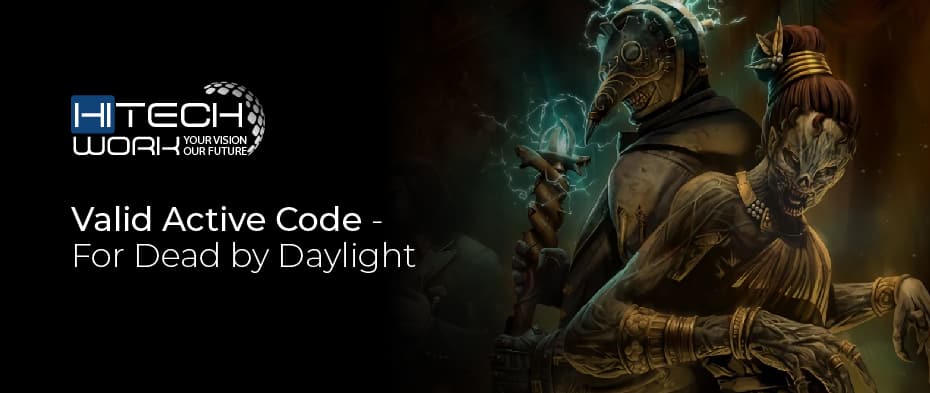 | | |
| --- | --- |
| Active Codes | Rewards |
| LIGHTSCAMERABP | 100k Bloodpoints – (New!) |
| 59th39 | 59k Bloodpoints |
| REVEALED | 100k Bloodpoints |
| MORICHRISTMAS | 100k Bloodpoints |
| HOLIDAYSPECIAL | 100k Bloodpoints |
| SEASONSBLEEDINGS | 100k Bloodpoints |
| HOHOHO | 100k Bloodpoints |
| EASYASABC | 150 Bloodpoints |
| CIPHERSALAD | 150k Bloodpoints |
| INSERTCOIN | Arcade Machine Charm |
| PRIDE | In-game Pride Charm |
Expired Code – For Dead by Daylight
Here is the following expired code for the game dead by daylight, but these codes are not in use because they are already used, so leave it. I mentioned here just to let you know which one is expired.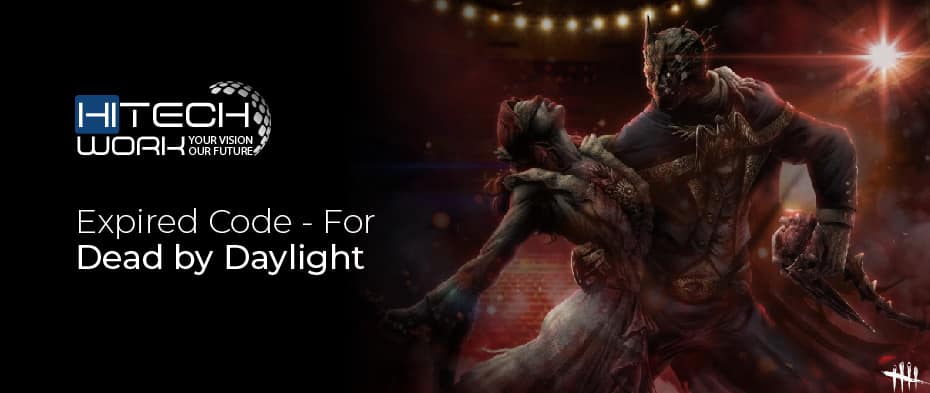 Expired Codes

Rewards

LIVEORDIE
Charm (NEW)
WITCHPLEASE
Trick or Treat
FORHONOR
For Honor charm
TREATYOURSELF
100k Bloodpoints
DbDDayJP2021
202,100 Bloodpoints
HALLOWHOOPS
1031 Bloodpoints
NOTATRICK
100k Bloodpoints
DWIGHTCROW
Dwightcrow charm
BOOP
MegPiggy Mask
HISSANDHERS
2xCharm
AWSOME
AWSOME
GOLDENBROS
GOLDENBROS
NICE
69 Bloodpoints
Pieceofcake
Rainbow Flag Pride Charm
BETTERTHANONE
RANKROULETTE
250 000 Bloodpoints
OVER5000
5,001 Bloodpoints
FROSTYDEATH
The Deathslinger's Frosty Eyes
DBDDAYJP2020
202K Bloodpoints.
DISCORD150K
150K Bloodpoints
HAPPY1001
100K Bloodpoints.
bilibili200k 
200K Bloodpoints
ETERNALBLIGHT
Blighted Jack charm
NEWYEARNEWENTITY
New Year '21 Charm
VK100K 
100 000 Bloodpoints
AD800947-01A7-4DEF-8aAD
250K Bloodpoints
KENPOUKINENBI2021 
40K Bloodpoints.
FROSTYTWINS 
The Twins' Frosty Eyes
SWEETDREAMS 
Perk Treats charm
HOLIDAYFORMAL 
Felix's Holiday Formal Sweater
ENTITYPLEASED 
150K Bloodpoints
ENTITYDISPLEASED 
1 Bloodpoints
ONLY5000 
5K Bloodpoints
MidorinoHi2021 
50K Bloodpoints.
TWITCHORTREAT 
Trap-o-Lantern charm
FROSTYBLIGHT 
The Blight's Frosty Eyes
TWITTERLORGE 
100K Bloodpoints
NICESTOCKING 
Survivor's Stocking Charm
DISCORD200K 
200K Bloodpoints
NAUGHTYSTOCKING 
Killer's Stocking Charm
KodomonoHi2021
60K Bloodpoints.
ANNIVERSARYFRAGMENTS
10 Rift Fragments
METATRON
Cheryl's Sweater of Metatron
SNAPSNAP
Zarina's Snap Snap Sweater
PATHFINDER
Elodie's Pathfinder's Sweater
How To Enter Codes in Dead by Day-light for Redeem
Getting redeemed dead by daylight is not more accessible. Moreover, by following the steps below; you can get all blood points as soon as possible.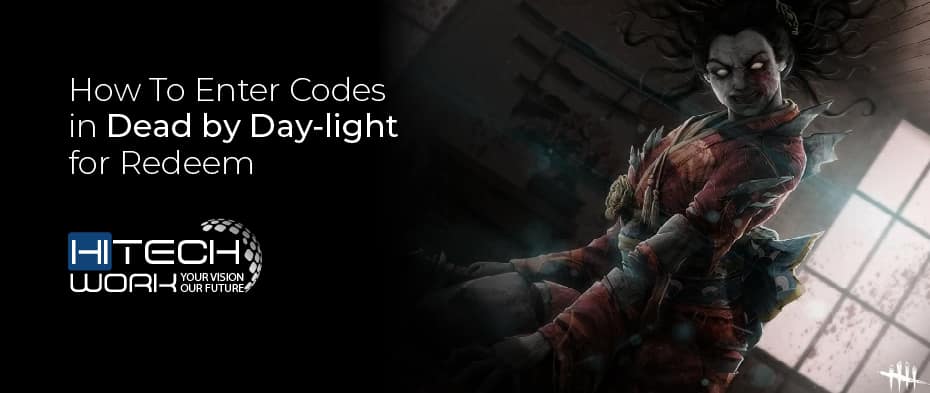 Open the game dead by daylight
Choose option "Store" in the bottom right of the screen from the main menu, and the store will show up.
Then, click on the top right of the redeem code screen.
A new UI window will appear, as shown in the screenshot Then, Input your code into the box.
If you tap on redeemed successfully, the item will display at the bottom centre of your screen.
Expired Dead by Daylight Promo Codes
The following are expired codes that were formerly accessible but are now no longer valid. Please do not attempt to claim these codes as they are no longer valid.
| | | |
| --- | --- | --- |
| S. No | Dead by Daylight Promo Code | Reward |
| 1 | EASYASABC | 150,000 Bloodpoints |
| 2 | CIPHERSALAD | 150,000 Bloodpoints |
| 3 | FORHONOR | For Honor Charm |
| 4 | LIVEORDIE | Free Charm |
| 5 | BOOP | Meg's Pig Mask |
| 6 | HISSANDHERS | Free Charms |
| 7 | HOHOHO | 100,000 Bloodpoints |
| 8 | HOLIDAYSPECIAL | 100,000 Bloodpoints |
| 9 | INSERTCOIN | Arcade Classic Charm |
| 10 | MORICHRISTMAS | 100,000 Bloodpoints |
| 11 | EASYASABC | 150,000 Bloodpoints |
| 12 | CIPHERSALAD | 150,000 Bloodpoints |
Conclusion
In conclusion, the game dead by daylight is one of the most popular games of the year 2022. This game has exciting features that you should check by playing this game. In addition, the codes of this dead-by daylight game make the game more enjoyable because by redeeming the code, you can get multiple things by entering this code while playing the game, and the codes are mentioned above. Please read on and use them.