Dying light 2 mission list: Dying Light 2 is a highly anticipated sequel to the successful first-person sandbox zombie survival game. Players can sink their teeth into a substantial amount of content with its launch. Players will surf the city's rooftops in an enclave called Villedor while avoiding flesh-eating zombies and bloodthirsty survivors like the Renegades.
The story campaign of Dying Light 2 offers a wealth of content that follows Aiden through a spiderweb of dangers, betrayals, and life-threatening situations. As the main objective is to survive the day, staying alert is essential. There are also side quests, such as races, raids, and lore quests, in Dying Light 2, which will keep players occupied for a long time. The following is a list of all the missions in Dying Light 2, including side-quests.
1. Side Quests in Dying Light 2
Dying Light 2 offers a huge variety of side quests you can complete throughout the game. In fact, there are almost one hundred of them in the game. However, not all of them are available to you right away. In order to help you choose the best ones, we've compiled a list of the best side quests in the game.
One of the best side quests is Aitor. This side quest is filled with great dialogue and impactful choices. While it doesn't feature a lot of gameplay, it's still very powerful in terms of its story and its implication on the world. It's definitely worth your time.
2. Ball Court quest
The Ball is in Your Court quest is a side quest in Dying Light 2 that rewards 2,250 Combat XP, 750 Parkour XP, and 550 Gold when completed. It requires you to investigate the disappearance of Hubert, a man who lives in a tall building. The quest is not very difficult, but it requires you to find him and get his password before the quest is complete.
The Ball is in Your Court quest will allow you to meet Klaus, a goon who was also a victim of the crime. As a result, you will meet Klaus and Hubert. You can choose to protect Hubert and Klaus or to rat him out to Klaus. Choosing to defend Hubert will gain you respect for Klaus. However, if you decide to rat him out, Hubert will not be happy. Neither choice has heavy consequences.
There are plenty of side quests in Dying Light 2. Some are easy, while others are hard. "Find the Missing Supplier" is a fairly easy quest, but this game has several more difficult side quests. You can also complete The Ball is in Your Court quest in the Bazaar. You can also earn a trophy if you complete all the side quests in Dying Light 2 – "Find Anything Interesting" is a great achievement.
3. The Only Way-Out quest
The Only Way Out is a side quest in Dying Light 2 that you can complete after completing the main Markers of Plague quest. This quest aims to meet with various individuals in a bazaar and learn more about the Survivor's enclave. While this mission isn't particularly challenging, you will want to pay attention to the objective of meeting with the right people. If you have the Survivor Sense, you'll be able to see these people with a green aura.
There are two ways to complete The Only Way-Out quest. The first is to go to the Bazaar and talk to everyone there. You'll also want to talk to Sophie to find out where she's hiding. You can take on various side quests to gain Sophie, such as completing the bazaar or helping Barney. Once you have gained Sophie, you can use it to complete the quest.
4. The Broadcast Guest
The Broadcast quest is very challenging in Dying Light 2, and you will be forced to choose a side to complete it. You will have two options: to go with Juan or Jack Matt. You will then need to get the Peacekeepers to take control of the VNC tower and power station.
It is the second-story mission in the game. This quest will re-establish the fate of Frank and give him a role as leader of the Survivors. It also opens the Wall of Valor – Missing in Action side quest. As a player of Dying Light 2, you will have to make decisions based on previous choices to complete this quest.
After you've completed the Broadcast quest, you'll receive a few rewards. In addition to 2000 Combat Points, you'll receive five chamomiles and honey. You can also collect some of the other items from the mission.
5. Main Story
The main story of dying light consists of 22 missions, and each mission comes up with its rewards and unlocks to help the players progress through the story. However, players survive the dangers of Villedor to stay human.
6. Getting Stronger
When Aiden enters the Bazaar, he's met by the survivors of Villedor, who are not happy to see him, especially since he's on the verge of turning undead flesh-eaters. In this mission, players get to know Hakan and learn about Villedor's workings. There are 2000 Combat Points, 2000 Parkour Points, 10 Chamomiles, and 5 Honeys rewarded for this mission.
7. Markers of Plague
The player must find a biomarker for Aiden, which leads them to explore a hospital on Hakan's advice. In addition to learning about inhibitors, the player will also learn about stamina boosters. Players who complete this mission will receive 250 Combat Points, 2000 Parkour Points, Binoculars, Billhook weapon blueprint, five scraps, and rags.
8. Unruly Brother
Having lost her brother in the Dark Zone of the city, Sophie asks Aiden for help. A Nightmare Quest is a quest that can only be completed at night when the city is most dangerous. Furthermore, the Peacekeepers control the location where Sophie's brother must be found in addition to the Zombies. It rewards 1000 Combat Points, 1000 Parkour Points, the Molotov recipe, and the Scrapper Hammer.
9. Water Tower
The player will face another perilous situation of disarming bombs that will destroy the water tower in this mission. Once the players have investigated and learned about the culprits, they will fight a boss. In exchange for this mission, you will receive 250 Combat XP, 1500 Parkour XP, a Rare Loose Screw, and a Remote C4.
10. A Place to Call Home
This mission introduces a new area to Dying Light 2, the "Central Loop," along with a new quest item, the paraglider. Additionally, players will work with Lawan to reactivate multiple generators in the area in order to restore power to the substation. A Rare Walking Stick, Blueprint for Master of Onion Trinket, Military Medkit, 5 Shock Arrows, and 2000 combat XP are all rewards for this mission.
Remaining Dying Light 2 Mission List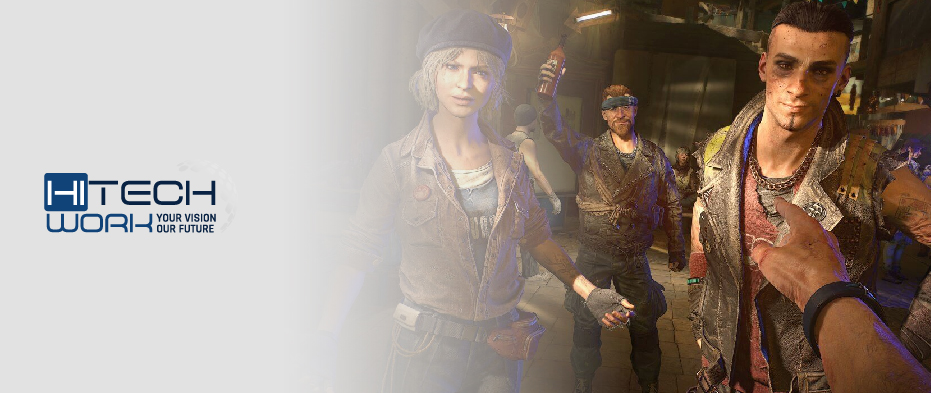 Pilgrim's Path
The Arrival
The Raid
Revolution
Into the Dark!
Let's, Waltz!
Orders
Observatory
Welcome on Board
The Lost Light
Cathedral
Broadcast
The Shoe
Nightrunners
Veronika
The Breakthrough
Now or Never
X13
Dying Light 2 Side Quests List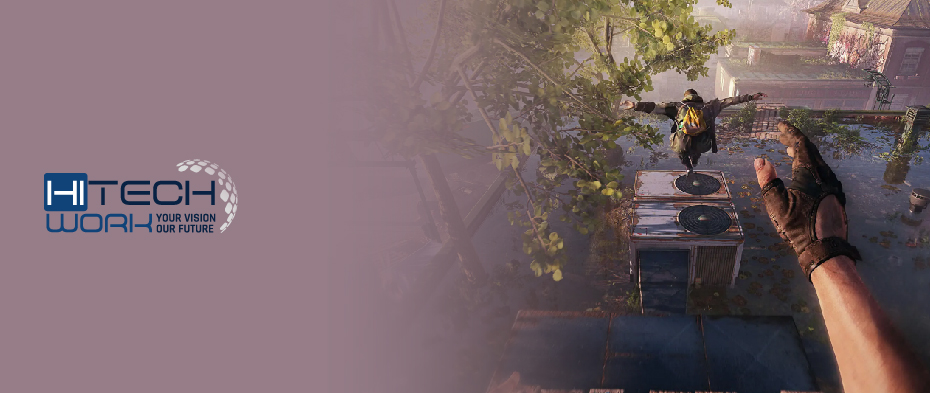 A Good Samaritan
Aitor
All in the Family
An Exemplary Grandson
Birdwatching
Book Club I
Book Club II
Book Club III
Book Club IV
Book Club V
Book Club VI
Book Club VII
Book Club VIII
Book Club IX
Book Club X
Carriers I
Carriers II
Carriers III
Carriers IV
Carriers V
Cheers!
Closure
Color Run
Crystal White
Deep Cover
Den for Brigitte
Dirty Job
Diva
Double Time
Expiration Date Challenge
Fish Monk
Foster Family
Garlic and Sardines Challenge
Handle With Care Challenge
History Quiz
Hooked on the Thrill Challenge
Infected Intelligence Quiz
It's Alive!
Journal of a Nightrunner Challenge
Last Will
Life Finds a Way
Make Way for the Blastaway!
Missing Persons
Missy
Moonshine
Paraglider City Tour Challenge
Protecting the Boys Challenge
Renegades
Running on Eggshells Challenge
Satellite Dream
Sentimental Value
Silencio
Sister Act
Space Cock
The Baba I
The Baba II
The Baba III
The Baba IV
The Baba V
The Baba VI
The Baba VII
The Baba VIII
The Ball is in Your Court
The Black Widow
The Breadwinner
The Deserter
The Essence of Survival
The First Biomarker
The History Lesson
The Hunter
The Key to Humanity
The Knick
The Living Dead
The Master Brewer's Bees
The Matchmaker
The Pilot
The Princess in the Tower
The Reddest Red
The Rose Garden
The Scarecrow Queen
The Spark of Invention
The Ultimate Weapon
The Water Fight
To Kill or Not to Kill
Treasure Hunt
True Friends
Turning the Page
Ultimate Fury Cricket
Undying Affection
Wall of Valor: Bad Medicine
Wall of Valor: Deadly Exchange
Wall of Valor: Lost Transmission
Wall of Valor: Missing in Action
Water and Lightning Challenge
Wounded in Action Challenge