Freemake video converter is a robust and flexible video converting tool that is capable of converting audios and videos in more than 500 formats. The video formats that Freemake support are HD, Full HD, and 4K resolution. There are, however, various alternatives to Freemake, but, free make has proved to be the best nonetheless. In this article, we will see the complete details of the freemake converter and analyze that how it is the best video converter for beginners and for advanced users as well.
Freemake video converter tool allows you to convert and edit videos and audio for free. It has a simple yet powerful interface that is capable to convert videos and audio into a wide variety of formats. Freemake supports a variety of operations like adding subtitles to videos, trim videos and audios to make them shorter, burn audios and videos to CDs, and it also allows you to upload or transfer the media files to somewhere else.
Moreover, if we talk about the formats, Freemake can convert videos and audios to any popular or most compatible formats, Freemake also offers a massive amount of input file formats that can be used for video conversion.
Freemake video converter is capable to convert video files to Blu-Ray and DVDs. Furthermore, users can add other features like menus, and lists of chapters of the content added to the disk.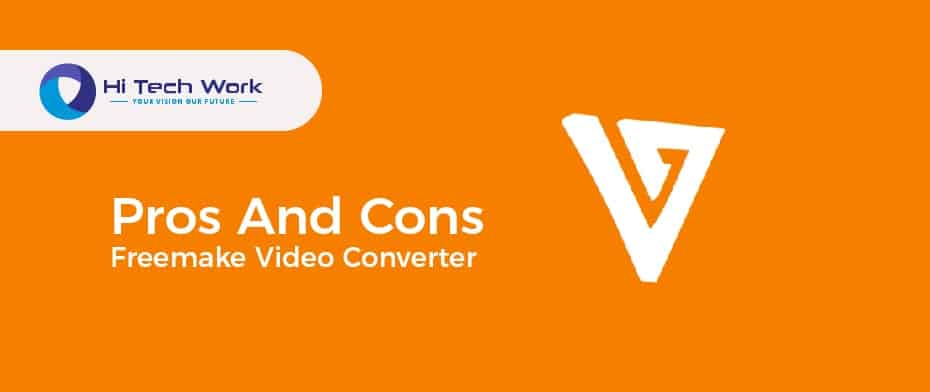 Pros And Cons Freemake Video Converter
Pros
Variety of input formats
Direct disk burning
Can merge videos files into one
Can directly download videos and convert
Add subtitles
Compatible with latest windows
Compatible with mobiles
Cons
Slow conversion
No frequent updates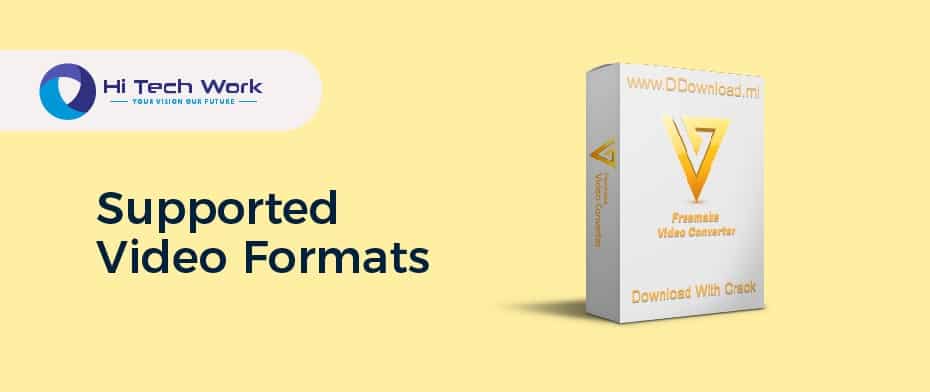 Supported Video Formats
AMR, AMV, ANM, APC, FLC, FLH, FLT,VOC, VRO, W64, WAV,ALAW,  APE, AU, AVHCD,DTS, DV1394, DVD,DXA, EA, FFM,3GP, AAC, AC3, ADTS,M2A, M4A, MR4, M4V, MJ2, MJPG, MLP, MMF, MOV, MP+, MKA, MKM, MKV, MP1, MP2, MP3, MP4,MPC, MPEG4, MPG, MTS,AIF,  BMP, BNK, CAF, CAVS,AIFC,  AVI, AVS, BIK,TIF, TOD, TS, TTA,CDG, DPG, DPX,FILM, FILM_CPK, FLAC, FLV, FLX, GIF, GSD,R3D, RA, RAS, RAX, RM, RMJ, RMS, RMX, RPL, RTSP, MTV, MXF, NC, NUT, OGG, OGM, OGV,OMA, PAM, PCX, PGM, PNG, PPM,GSM, GXF,  PVA, QCP, QT,  SDP, SGI, SHN,H261, H263, H264, HTML5, JPG, SMK, SR, SWF, TGA, THP,  TXD, VC1, VFW,  WMA, WV, and XA.
Features of Freemake Video Converter:
500+ Supported Video Formats:  Freemake video converter supports multiple video formats that include new and old ones also. The formats include FLV, MKV, XVID, AVI, MP4, 3GP, MOV, and WMV. This is not all; there is an enormous range of video formats available in Freemake converter. The Freemake software cannot only add or edit the videos but also can import audios and add images to create transitions and videos out of them.
Device Compatibility:
There are several alternatives to the Freemake video converter but, none; I believe offers media playback capability for any device available today. Freemake video converter offers built-in format settings for most used and popular mobile and other devices. People having older phones do not need to worry because Freemake can have support for older formats like 3GP and MP4 as well.
Freemake Video Editing:
Freemake video editing capability will make your life easy. The editing tools give you different options that can help you easily edit videos in no time. By using a freemake video converter you can rotate videos 90° or 180° to completely flip the videos. Moreover, you can trim, cut, and join different videos together to make one video easily.
Final Words
Freemake video converter can be downloaded from freemake.com to create, edit, and make new videos. There are several features that Freemake offers and we discussed a few of them. There is an amazingly wide range of video formats that are supported by Freemake to make videos compatible with almost every device that you use.