When it comes to DJing, having the right equipment is essential. Without quality gear and setup, you might find yourself struggling as a DJ.
Along with good turntables or digital controllers and powerful speakers, one piece of equipment that often gets overlooked is the laptop stand used for music-mixing software.
Having your laptop off the ground, at a comfortable height and angle, gives you room to move around while making song transitions without constantly looking down at awkward angles. But before getting a laptop stand, you must check out the best laptops & computers review to get the right one. Then get the comfortable laptop stand for you.
Benefits of Using a Laptop Stand for DJing
Using a laptop stand when DJing has a number of benefits for both novice and professional DJs alike. Not only does it help manage cables neatly, but the height can also easily be adjusted to optimize for any space and crowd. It's also great for health, eliminating strain on the wrists that can come from typing on a flat surface.
Additionally, having your laptop elevated ensures you can comfortably interact with the controls, display, mixer and give you greater control over your audio performance.
Having your laptop at an ideal angle also gives you a full view of songs and mixes being played. Whether spinning at a local bar or club, or free-styling with friends at home, investing in a laptop stand is sure to elevate the sound of your performance.
Related: Best Mac Laptop to Buy
Types of Laptop Stands Available and Compatibility with Your Gear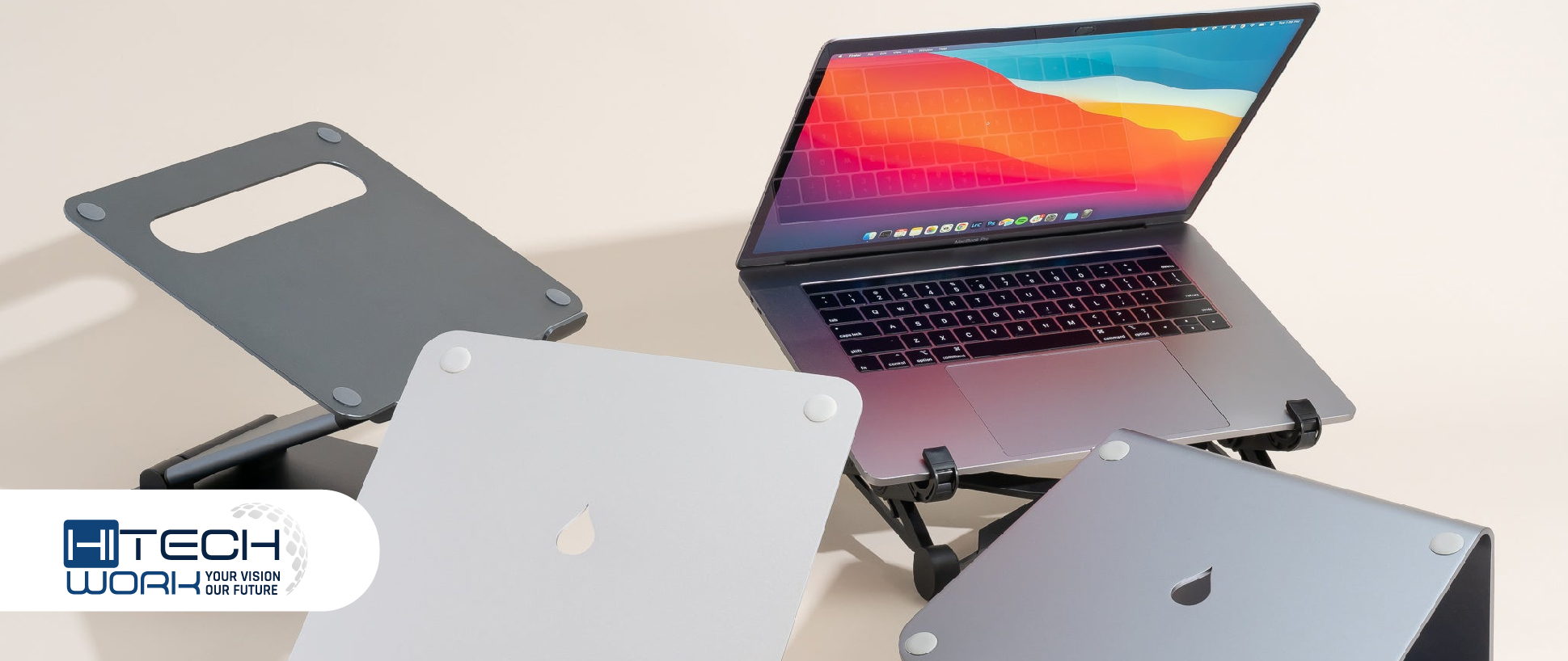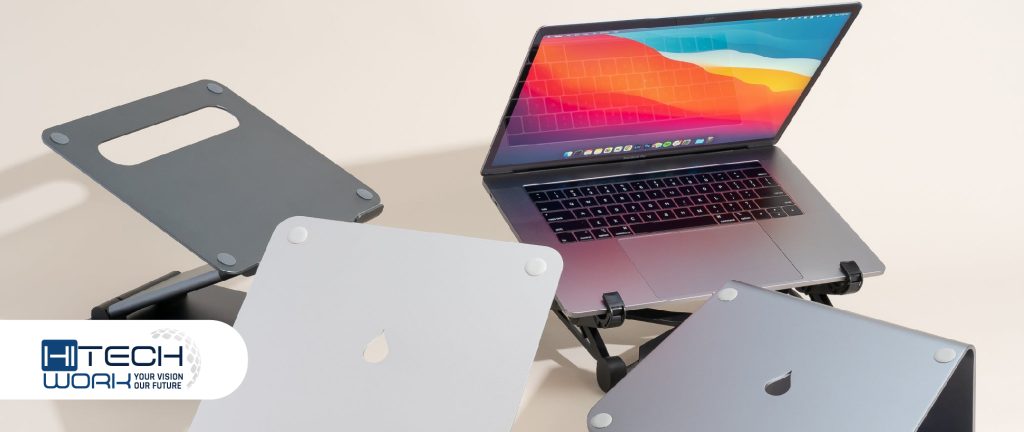 With numerous laptop stands available on the market, choosing the right one for your needs can be tricky. This decision is complicated by needing to consider whether the stand is compatible with your existing laptop or other devices like monitors and gaming rigs.
Before shopping for a laptop stand, make sure that it supports your type of machine, as incompatible stands may not securely hold larger or heavier devices.
It's also important to look out for adjustable stands as they help promote good ergonomics, making it easier to work from home more comfortably.
For more advanced users, make sure to choose a stand that has cooling features designed to keep your device cool while in use.
Taking the time to research through trusted reviews. For example, DJ City laptop stand product reviews will allow you to make an informed decision when selecting a laptop stand for your next DJing gig.
Safety Tips for Working with DJ Equipment on a Laptop Stand
Working with DJ equipment on a laptop stand can be extremely rewarding and creative, but it's important to take the proper safety steps to ensure that every show is performed safely.
Before setting up, make sure you're working on a level, stable surface- DJ equipment with a laptop set up on it can be quite heavy and unbalanced if not set up properly.
Always check that cables are securely fastened to avoid tangling or slipping hazards. Use donut-style cable retainers for maximum security and good cable organization.
Make sure your laptop or tablet is secured firmly onto the stand before starting the performance to prevent damaging accidents from happening.
Related: Why Should You Invest In A Portable Laptop Monitor?
Product Reviews: The Best Laptop Stands for DJs 
Researching for laptop stands online can be tiring since there are so many options available. For example, the DJ City laptop stand category boasts with over 100 possible options. So it is easy to get lost in all of the choices. Here are a few stands that have the best customer reviews!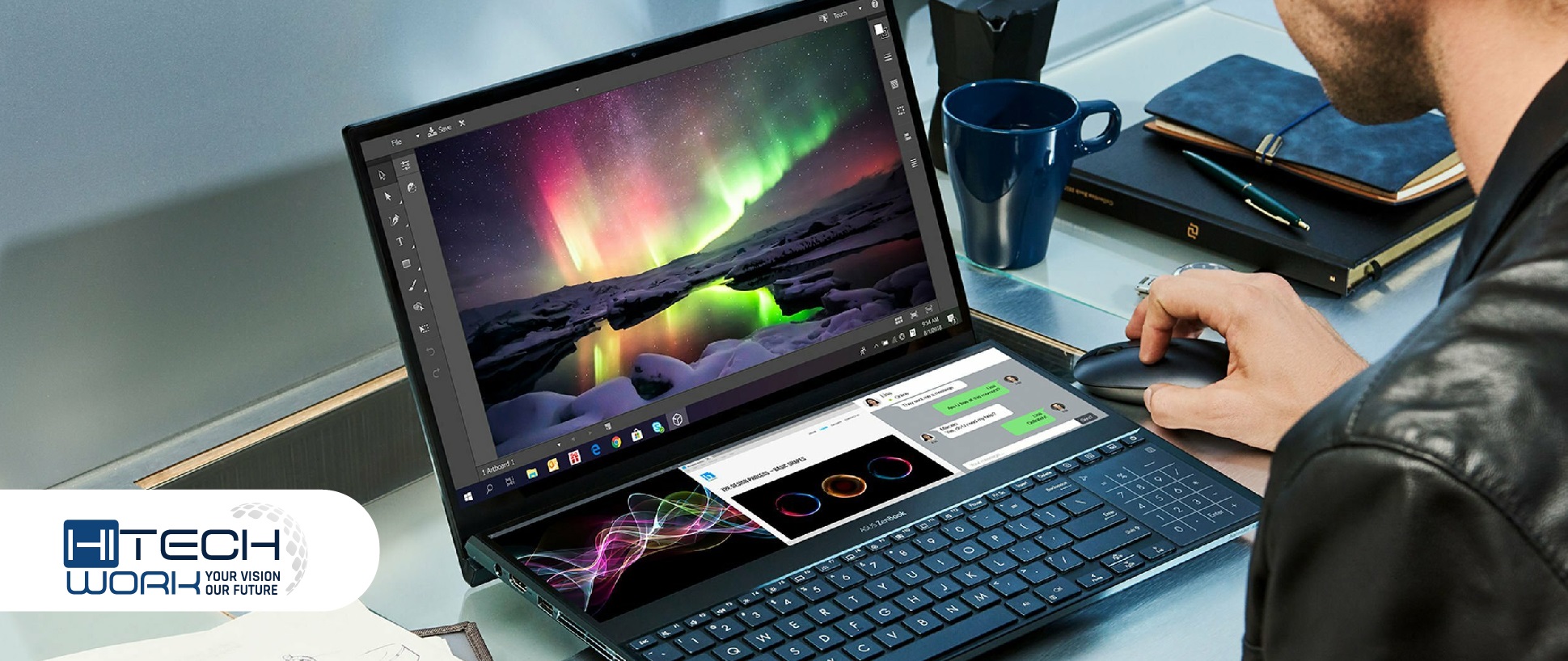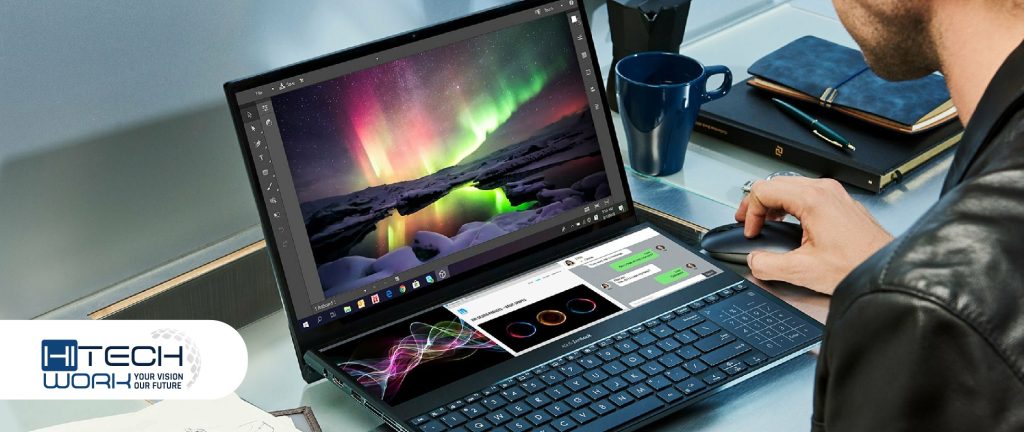 1. The Slappa SL-DSP Laptop Stand
The Slappa SL-DSP Laptop Stand offers great adjustability with its telescoping legs that allow you to set the height you need between 7" and 28", depending on your setup and preferences. It also features ventilation cutouts along with an adjustable angle design allowing you to get just the right view of your screen while in use. This stand also has anti-slip feet that can easily be adjusted or moved when needed making this one of the most user-friendly options out there!
2. Griffin Elevator Pro/Premium Laptop Stand
The Griffin Elevator Pro/Premium Laptop Stand is an amazing option for DJ's looking for portability without sacrificing quality, durability, or stability! This lightweight stand holds up to 30 pounds and features rubber bumpers underneath each corner which prevents any slipping or sliding during the performance, helping ensure total sound satisfaction at all times! It also includes several built-in cable clips, which makes things even more convenient when setting up gigs away from home.
3. K&M Spider Pro Laptop Stand
If you're looking for something more substantial than other portable stands then look no further than the K&M Spider Pro Laptop Stand! Within seconds you can adjust this incredibly durable stand from 8″ – 38″, giving full compatibility regardless of size or weight laptops used by professionals in every industry imaginable, including music production & performance! Not only does it feature two quick-release buttons allowing easy transportation, but lockable safety arms are available, providing ultimate security while performing live shows night after night!