Almost all Hoverboard Accessories are available globally manufactured by Chinese factories, which cost a ton less than self-balancing scooters, be it single-wheeled or double-wheeled, manufactured by western manufacturers. Hoverboards hold various distinct advantages over products.
In this advanced technological century where our daily living costs are steadily increasing, some of the latest technology-based devices can help us to reduce those expenses. Hoverboards are a great example of such technology. Self-balancing two-wheel scooters work on a rechargeable battery and can travel wherever you want, like a cruise on a boardwalk, going shopping, riding to the gym, or just getting to and from work.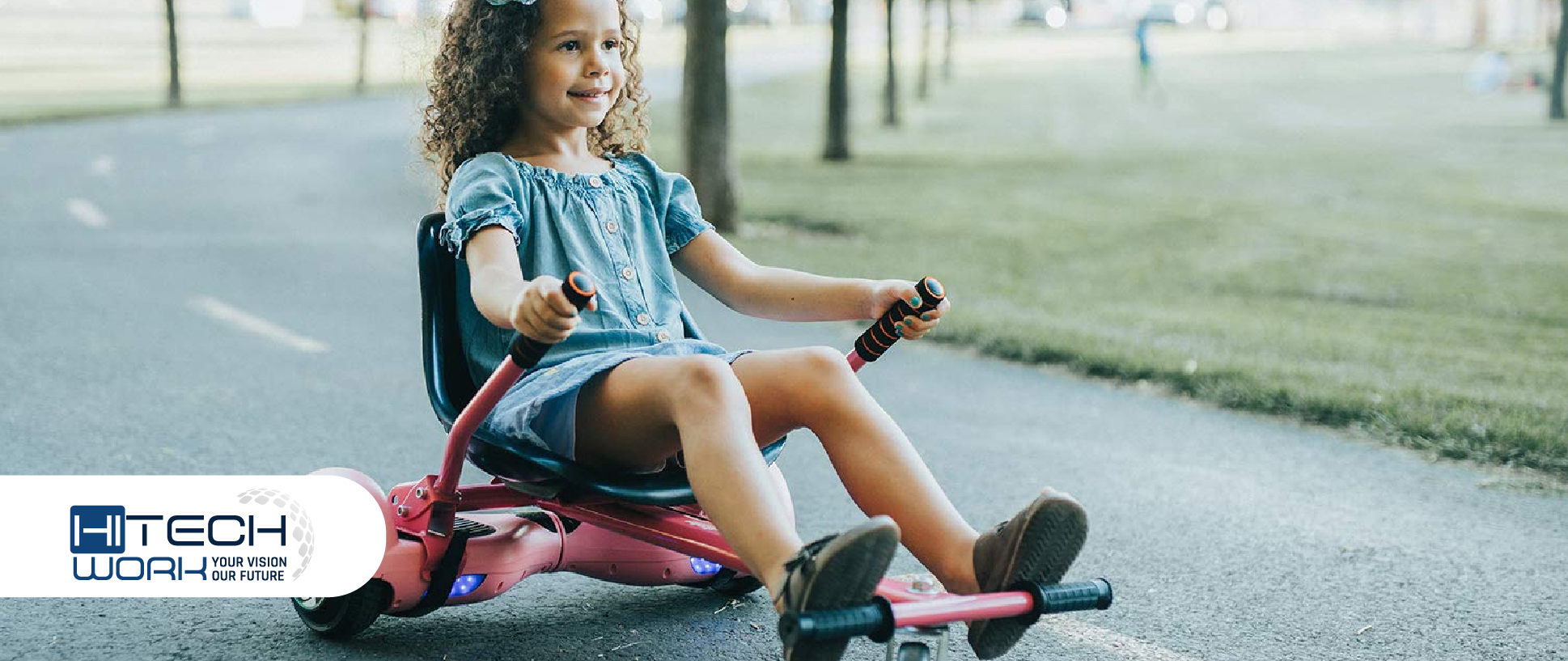 Hoverboard Accessories Buying Guide
GOTRAX Hoverfly Kart – Hover Board Seat Attachment
If you want to accessorize your hoverboard and give it a little twist and a creative drive in a go-kart fun, this GOTRAX hoverfly kart seat attachment might be suitable for your hoverboard. Unlike the hoverbike seat attachment, this one showcases the features of a go-kart vehicle.
You'll strap it on the hoverboard, and the two handles on both sides will give you full control. There's also a telescoping frame that adjusts to your height for a more comfortable experience.
Showcases the features of a go-kart vehicle.
Easy to set up; installation takes 10 minutes or less.
It has a telescoping frame that adjusts to the person's height.
It comes with steering handles to control the hoverboard fully.
Has a weight limit of 220 pounds.
HoverSeat Sitting Attachment for Hoverboard
As the name suggests, this attachment gives your hoverboard a comfortable platform that enables you to install your chosen seat. It can take you to places in the coziest way possible! You won't have to race through the roads and fall off when you get on a bumpy road.
This Hoverseat seat attachment transforms your regular hoverboard into a hands-free mini-vehicle! It is best used when you stroll by the beach or park to catch some rays!
Gives a comfortable and durable base for a beach chair, cooler, and other luggage.
It has a durable clamp that offers a secure and safe grip.
It provides a safe seat without falling off.
Transforms the hoverboard into a hands-free mini-vehicle.
Enhances mobility.
Shock Absorber and Pneumatic Tyre for Off-Road Hovercart Go-Karting
You need a heavy-duty attachment if you want to go through bumpy and rough roads with your hoverboard. The hoverboard itself might not function well, but if you accessorize it with this go-karting attachment, it'll give you a fun and comfortable ride.
As it is engineered with a pneumatic tire, you can go off-road and take the trail on the bumpy and grassy terrain. As it is compatible with 6.5, 8, and 10-inch hoverboards, you can maximize its function and the fun!
Showcases the features of a go-kart vehicle.
Designed with titanium steel frames and a shock absorber spring for long-lasting performance and durable quality.
It has two steering handles that allow you to move freely.
Provides full control and superior balance.
Designed with a pneumatic tire for off-road and bumpy terrain.
Compatible with 6.5, 8, and 10-inch hoverboards.
TOP CHANCES EVA Hard Carrying Bag Case for 6.5″ Hoverboards Self Balancing Electric Scooter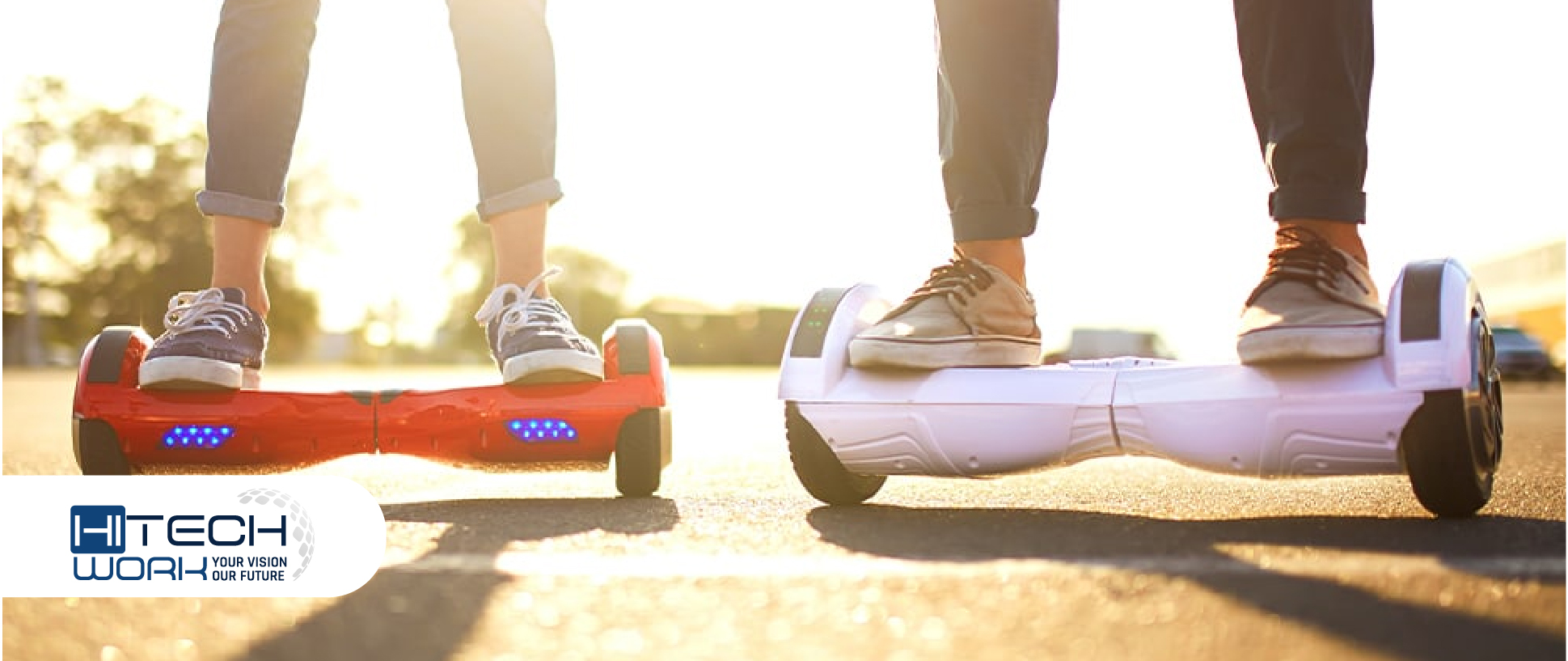 One of the essential accessories that might have crossed your mind is a hoverboard case. Without a doubt, you need a safe and secure storage space for your hoverboard. If you pile it up in the corner of your room, in the garage, or drop it off somewhere, it'll probably get scratches and further damages.
Heavy-duty hoverboard shell case.
Compatible with 6.5-inch hoverboards.
Features a solid form that complements the contours of the hoverboard.
Water-resistant.
Made of premium quality materials.
Keeps the hoverboard protected from scratches, dents, and bumps.
GameXcel Self-Balancing Scooter Carrying Handbag Backpack Bag
If you go for a lightweight carrying case for your hoverboard, you might like the GameXcel backpack bag. It is made of a waterproof and lightweight material with a spacious room for your hoverboard.
With the ergonomic padded backpack straps, you can feel the least weight on your shoulder. So, whether you go outdoors or on a trip with your hoverboard, this carrying bag will give you secure storage.
Lightweight carrying bag.
Waterproof.
It provides a perfect fit and spacious room for hoverboards.
Features ergonomic padded backpack straps that give the least weight when you carry it.
Has an extra pocket made of mesh for smaller items?
Durable and long-lasting quality.
Eyourlife 6.5" Waterproof Oxford Material Hoverboard Backpack Bag
The Eyourlife backpack bag displays heavy-duty and high-quality storage for your hoverboard. It is made of oxford waterproof material known to be lightweight, abrasion-resistant, and waterproof.
The inner coating is also waterproof. So, if you encase your hoverboard with this backpack bag, it ensures a snug and secure space for your hoverboard even if it rains. The backpack straps feature solidly sewn seams that provide a sturdy and quality construction.
Hoverboard carrying bag made of Oxford material.
Abrasion-resistant and waterproof.
Lightweight and easy to carry.
Designed with padded backpack straps.
Solidly sewn seams for long-lasting quality.
Has an extra compartment for smaller items.
Provides a spacious room for your hoverboard.
SwagtronHoverboard Carrying Bag & Case
When you don't feel like carrying the bag on your back, it's better to roll it out on the floor and shrug off all the weight. That's what the SwagtronHoverboard carrying bag and case gives. It allows you to choose between two options: carry it as a backpack or roll it out on the floor as a trolley bag.
This storage case comes with tires if you want to keep it mobile. The handle is also collapsible and adjusts according to the height you prefer.
It can be used as a backpack storage bag and a trolley storage bag.
Crafted with wheels for enhanced mobility.
Has a collapsible handle that adjusts according to your preferred height.
Provides an additional compartment with a zipper for safe and secure storage.
Has a mesh pocket for smaller items.
Suitable with SWAGTRON T1 T3 and T5, X1 and X2, and most other hoverboards.
Waterproof.
Abrasion-resistant.
Offers durable and spacious storage space for your hoverboard.
Conclusion
If you check out the hoverboard sitting attachments on Amazon you'll see that they all look pretty similar. But if you go on to read the Hoverboard reviews, you'll see that the quality varies quite a bit.
ome are definitely not as solid and well-built as others. We are here to introduce to you the market's best availably and its efficacy in the light of personal experience. So happy shopping and keep buying.