Are you wondering how to cancel your Roblox premium subscription? So no worries; we have several ways to terminate your PC, Android, and iPhone subscription. Although Roblox is mostly a free-to-play game, its premium subscription is available on different platforms and awards a user with its in-game currency & other benefits. You can also get different plans to select from based on the amount of Robux you get, but they all include unique gifts, the ability to trade items, and the capability to use developer exchange to get real money. But, if you have made up your mind to take a break from the goodies offered by this monthly subscription.
However, Roblox users are allowed to end their membership at any time. You just have to sign in and manually cancel the membership before the renewal date. If you find it difficult to do it, we will assist you in canceling your premium membership to avoid getting charged on the next renewal date.
Learn to Cancel Roblox Premium Membership on PC & Mac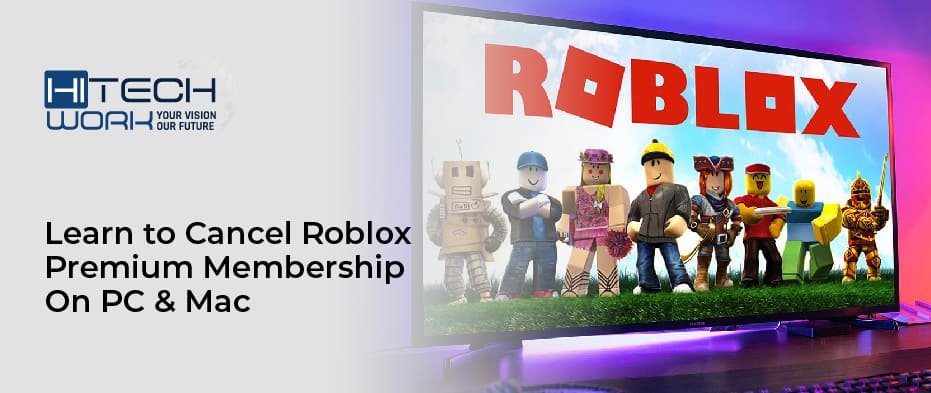 Roblox premium is a wholesome experience for gamers with amazing features like free monthly virtual currency. But, there might be a time in a gamer's life when they have no more use of their premium Roblox subscription. So in such cases, they want to terminate their membership. So let's discuss how to end the Roblox membership on Pc and smartphones.
Steps to Terminate Roblox Premium Subscription on PC
Now cancel your premium subscription on Pc by applying the following instructions.
First, sign in to your Roblox account on your PC & open the account "Settings" from the screen's upper-right.
Second, tap on the "Billing" option in the list: if you have the premium subscription, you will see an option of "Cancel Renewal," and then go ahead. Although Roblox membership will automatically renew through your selected payment option when you terminate your membership, that date of renewal becomes your cancellation date. But that does not cancel your whole account. You can still access Roblox for free.

tap on Billing

Select the cancel renewal option and follow the command to verify that you really wish to end the subscription.

tap on cancel renewal
Moreover, if you have downloaded an application of Roblox from the Microsoft store, you must go through the same process mentioned above. Remember that you will not get any refund on any of your subscriptions.
Steps to Terminate Roblox Premium Subscription on Mac
You can also cancel your subscription on Mac by following the given steps.
Open the app store app on your Mac device.
Click on the "Sign-in" option or your name on the sidebar from the bottom of the screen.
Select the "View Information"
Find the "Subscription" option and then click on the "Manage" option.
Next, you will see the "Edit" option right beside the Roblox subscription.
Then, click on the "Cancel subscription"
How to Cancel the Roblox Premium Subscription on Smartphone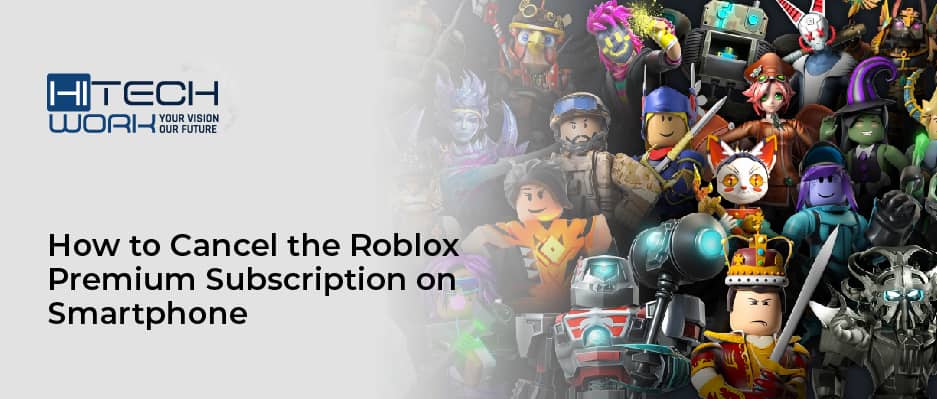 Although Roblox is also available in the play store & Apple store, so the majority of people use Roblox on their cell phones. So we have separately mentioned the process of terminating the membership from both iPhone and android.
Canceling Premium Subscription from Android
Launch the Google play store and click on your account picture,
Then a menu pops up on your screen, "Payments and subscription," so tap on it.

tap on payments & subscriptions

Next, tap on the "Payments and subscriptions," and you will see a list of options.

Tap on Subscriptions

After that, tap on "Subscriptions," and you will see Roblox; there, tap on the "Manage" option and then hit the "Cancel subscription"
Canceling Premium Subscription On iOS
Open the Settings app on your phone.

open Settings

Tap on your name and select subscriptions; if you do not see "Subscription" options, choose "iTunes & app store"
Find the premium membership option and tap on it.
Now, select the cancel subscription
What to do when you don't see an option to cancel the Roblox membership?
This issue is common and often occurs when account creators log in for a Roblox subscription using their mobile devices. Although playing Roblox on phones is pretty popular, there's a chance that you subscribed this way in the past. But it hinders the in-app way to cancel Roblox, so you won't see the "Cancel Renewal" button at all.
In these cases, the Roblox premium subscription went through your smartphone platform, which manages the payments itself. If you use an Android device, it's a Google Play membership; if you use an iOS device, it's an Apple subscription. So these subscriptions will also auto-renew unless they are clearly canceled, so you must know where to go.
On an Apple device, view the settings app and choose your name and icon at the top. Choose subscriptions and sign in with your Apple account if you have to. Here you will find all your subscriptions. So choose the one for Roblox, and then tap on the cancel subscription option.
Moreover, if you are an Android user, go to Google Play and choose your profile in the upper-right. Then, tap on the payment & subscriptions from the menu that emerges, and open the subscriptions. Here, you will see the Roblox subscription and choose to cancel it. Verify it, and your Roblox premium plan will end.
How to Cancel Dead Person Membership of Roblox Premium?
It is necessary to end the premium subscription as charges will continue to be subtract from the person's account even if the person is dead. So it is challenging to get any credentials about the account, like phone number, email, or forms of payments. In this case, there is a way to remove the Roblox subscription.
First, try to find the sign-in information on a person's PC or phone.
Then, check Roblox's login page to see if the person has saved their email or password, or the user ID may be recovered because it is saved automatically in the browser.
Next, send an appeal to the platform's customer support for canceling the dead person premium membership and mention your relationship with that person in the request.
You can make an appeal via email and wait for the response before taking any action.
When you get the response, share the information about the dead person's account so they can assist you in terminating the subscription.
As the Roblox platform is highly careful about its customers, so you may also have to provide the person's death certificate to prove that the account holder is no more.
Following all the verification, the company will end your subscription and inform you via email.
FAQs
Q1. Is it possible to cancel the Roblox subscription from Xbox?
No, you cannot do this, as there is no way to manage the premium Roblox subscription on an Xbox console. You will have to move to another platform to make the changes.
Q2. Can we terminate the Premium Roblox subscription anytime?
Roblox lets users cancel their membership anytime they want. But make sure you are doing it before the assigned renewal date. Although, you can get yourself all the premium advantages until the last date of your subscription.
Q3. How to end Roblox subscription while banned?
If you have been banned on Roblox, your account's premium subscription will end too. You do not have to worry about payment for your subscription. Once you are banned, Roblox will not deduct any payment on your previous premium subscription.
Q4. How to terminate a Roblox subscription without Signing in?
If you don't remember the ID & Password of your Roblox account and wish to instant cancel the subscription, you can contact Roblox customer support. The steps you have to follow:
Open the Roblox site and click on Roblox support.
Then, choose the "Billing" option & then tap on the "Membership" option.
Select "Cancelling Recurring Membership" under the "Articles in this section."
Scroll to the bottom and tap on the hyperlink "Contact customer support." Then, you will be moved to the support page.
Now, type the needed information & wait for the support administration to respond to your requests.
Final Words
Roblox premium subscription gives numerous amazing features that make the game experience wholesome; usually, regular players already have access to its premium subscription. But if you ever wish to back out, then this article is for you. By following the guide, you can easily cancel your premium Roblox subscription & saved it from other renewal charges. Moreover, if you are canceling the subscription of a deceased person, you can follow the above-mentioned steps to do that. Hope this guide will be useful for you & don't forget to share your views about this article.