Are you wondering about learning how to change your voice on Google Home? Don't go anywhere, as this article will walk you through the simple and quick steps for changing the voice on Google home and discuss how you can operate and utilize the features of this handy service.
It's a digitalized era where People demand more facilities to get their work done speedily and conveniently. Similarly, the earliest days of the conventional sound reproducing system have gone. Now we've great innovations like portable speakers that are rapidly evolving and improving efficiency. Although you don't carry them with you like a cell phone or laptop, they have become our in-home additions, making the work simpler and easier. Google Home is one of them, taking its place among other smart controllers such as Amazon's Alexa and Apple Siri. Undoubtedly, tech giant like Google is leading the way regarding voice-based smart speakers.
What is Google Home?
Google Home is a smart speaker and virtual voice assistant designed to assist you in various tasks and provides multiple features to control your device. It provides relevant information, access to media, performs tasks, plays music and podcasts, makes calls, engages in conversations, and does much more. With the help of the digital voice assistant named Google Assistant, you can use this device as a portable speaker in different rooms of your house. It also acts as a central hub to automate smart home devices, including smart thermostats, digital media players, smart lights, and more.
Fortunately, you can activate this feature in a few clicks. As a first step, you'll have to instruct Google Home to identify your voice. Later, when it recognizes your voice, you'll use voice commands to customize the voice preference to respond to the voice's sound. The aspect of this device offers you and your household an unceasing versatile experience when personalizing the Google Home. Besides, it is available in a Google Home Mini version too.
Simple Steps to Change Voice on Google Home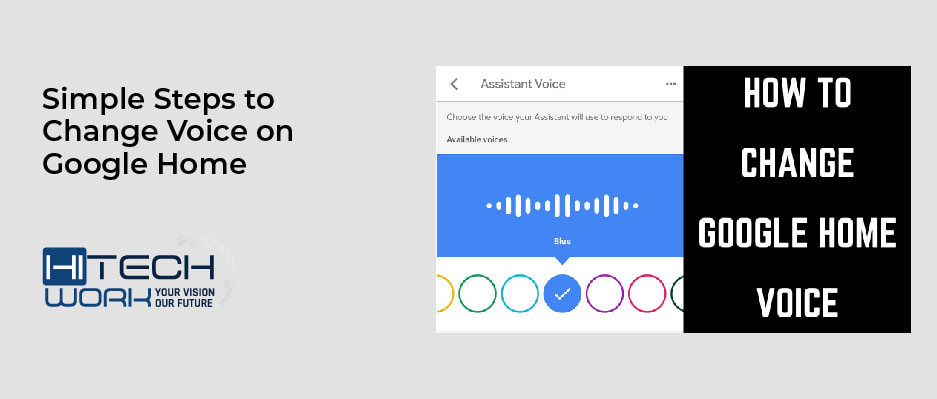 The service comes with a default voice, but if you've got bored of the current voice and want it to speak to you in a new language from different gender that matches your taste. You can change it whenever you want. However, altering the voice on a Google Home device is the same for both iOS & Android users.
Open Google Home App on your smartphone.
At the top right corner, choose your account.
Tap the setting button on the right side under your home's name.
Scroll through the settings menu until you find the "Google Assistant Section."
Select the Assistant tab & Tap the option "Assistant Voice."
This will show you an interesting list of different colored icons so that you can tab through them. Tap on the colored circles to hear a sample of each available voice.
Keep listening until you choose one you truly like.
Once you decide, leave it as selected and close the app to save it. Ultimately, Google Assistant will start using that voice.
Easy Method to Adjust Google Home Mini Voice Volume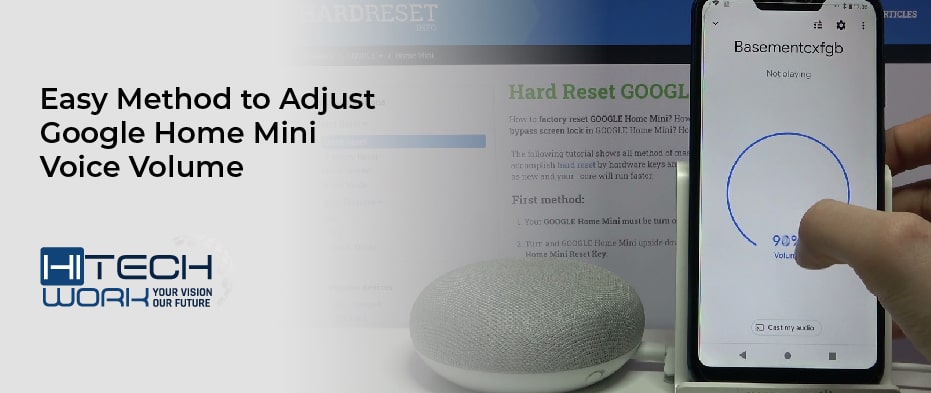 After setting up the preferred voice, you can adjust the voice volume on your Google Home Mini. It can be done by issuing a voice command, using the home app, or touching the device. The commands are mentioned as under for adjusting the voice volume.
"Turn it up/down."
"Volume level x."
"Volume to x%."
"Max/minimum volume."
"Increase/decrease volume."
To check your volume range, say, "What's the volume?"
Now follow quick instructions to use the Google Home app for operating the volume.
Firstly, open the Google Home application on your phone.
Tap Google Home Mini.
Set the volume.
Here is another way to manage the volume by touching the device. Follow these Instructions.
Tap on the right side of your device if you want to turn the volume up. Still, if you want more sound, tap at least 10 times.
To reduce the volume, tap on the left side of your smart speaker. Keep tapping for 10 minutes to mute this device.
You should bear this thing in mind, to altering these settings will directly affect your media and Google Assistant. Suppose that if you've muted the device, you have muted the media. Google Assistant will talk at a minimum level, whereas the alarms and timers would be the same that you have already set.
Voices Collection in Google Home
Mostly, you'll get 10 voices in the default package offered by Google Home. Check out the following list of 10 default voices for US English.
Red: female, this is the default voice.
Orange: male.
Amber: female.
Green: male.
Cyan – female.
Blue: male.
Purple: male.
Pink: male.
British Racing Green: female voice with a British accent.
Sydney Harbour Blue: female voice with an Australian accent
And if you're in the USA, you may also set a celebrity voice (such as any actress & director Issa Rae) on your Google Home. Activate it, saying, "Hey Google, talk like a legend." Before, singer John Legend's voice was also available in the Google Home voice command list. You'll see these celebrities' voices marked with a star.
Final Words
We hope you would have learned some important factors about how to change your voice on Google Home and are ready to use its unique voice-customization feature, which permits you to choose the voice according to your choice and current mood that you can enable in a few steps.
Further, tell us in the discussion box if you have ever used smart speakers like Google Home. If not, which smart speaker you're going to buy and why?