Today we will discuss how to choose the right laptop for school children and students and at the same time not much damage to your wallet.
Do you still don't know which laptop to purchase, so it would be suitable for all spheres of your student life, like learning, communication with friends, gaming? And with the world's pandemic upon all of us, choosing the right laptop becomes even more vital for your everyday life. No worries, cause in the article we will discuss how to choose the right laptop for a modern student and at the same time not to spend a whole fortune on it.
Criteria of a Good Laptop
For modern students, laptops are as important as textbooks in order to have all educational materials like lectures gathered in one place and to perform their assignments. However, with a good laptop, a student would be able to be engaged in extracurricular activities, communicate in social networks, video chat with friends and tutors, edit photos, and much more. And just in case you will get too excited with your new device and forget about your assignments, check out a new homework helper.
That's why when choosing a laptop for a student, you should pay attention to several criteria. Although it may seem that most of the models, especially for the same price, don't differ significantly from another, in some cases, components of the device can affect the comfort of use and the speed of the laptop.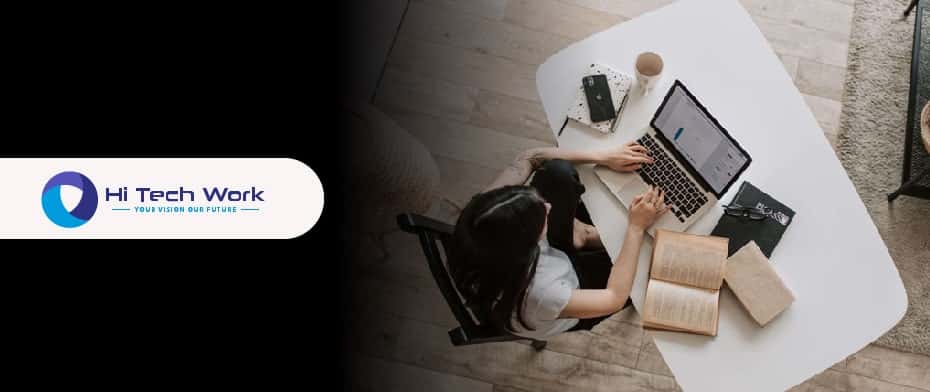 Screen Size
When it comes to students, they usually don't want to carry around heavy backpacks with laptops. Therefore, we recommend that you choose a device that has a 15.6-inch display. This is the optimal display size, but if you choose to buy a laptop with a smaller a smaller screen, it will be lighter and more convenient. So you could also consider choosing a 14-inch or 13-inch laptop.
Display Matrix Type
Usually, educational materials for the student are colorful to catch the attention. Hence, it is necessary to choose the IPS- matrix. In addition, such displays usually have better quality and not very expensive.
As for resolution capacity, stop at Full HD (1920 x 1080). This would be enough for comfortable viewing of educational materials and other content. To protect your vision, choose a matrix with a matte or anti-glare coating. It will also make your laptop more convenient for outdoor use. And if you need any other helpful tools for your studies, use grademiners.com; the service will help you with any assignment.
Processor
When deciding to purchase a laptop for learning, you should first and foremost pay attention to the processor. It must have at least four cores to be able to serve you more than one year and effectively cope with the tasks.
Graphics Card
When it comes to the graphics card, a lot will depend on the type of student you are. For students who study humanities and for those who are not involved in the tech industry, it would be enough to have the usual graphics card without specific advanced criteria.
However, if you are involved in the tech field or are a creator, the best choice for you would be a more specialized graphics adapter like, for example, NVIDIA GeForce MX250 or GeForce GTX 1650. In the end, it would depend on your own purposes and what you can afford financially. The possibilities are endless.
Primary and Secondary Memory
It is definitely worth buying a laptop with a solid SSD drive. They are faster, quieter, and more resistant to damage. In addition, due to the high read and write speed and low data access latency, the device will quickly respond to your input.
The amount of RAM is also important because it has a big impact on the performance of the laptop, and at least 8 GB would allow you to do several tasks simultaneously without major delays. If you are interested in getting some more information on tech and many other topics, we suggest you visit apnews.com.
Keyboard and Peripherals
Do not forget that you will probably do a lot of typing, so the keyboard should be convenient to use and not produce lots of noise. Sure, you have to feel comfortable while typing, but you shouldn't disturb others too, especially if you are using your laptop in class.
Your other "must have' devices might be wireless headphones and mice.You should pay attention to wireless headphones and mice so as not to get entangled in the wires. These are additional accessories for a laptop, but they are necessary for comfortable learning and everyday activity.
Consider Buying a Laptop as an Investment
After reading this article, one definite conclusion can be made, that the purchase of a laptop for a student is a significant investment. This is indeed true; buying a good laptop is an investment in the future of a student. Remember these key criteria while choosing a laptop, and your investment will not be a waste.