Are you worried about connecting your Sony Bluetooth headphones? Here's a detailed guide about How to connect Sony Bluetooth headphones, where you can find all the information about connecting it with iOS, Android, Mac, and Windows. Get your Sony headphones connected through this guide.
Wireless headphones require tech knowledge, whereas wired headphones are plug-and-play, which is easier to understand. However, Bluetooth headphones' durability is pretty good compared to their wired counterparts, and wireless Bluetooth headphones are more attractive; that's why people prefer buying wireless headphones.
However, Sony headphones are high-quality headphones, and their sound isolation is high. So let's move to the instructions to connect Sony headphones.
Connect Your Sony Bluetooth Headphones to Multiple Devices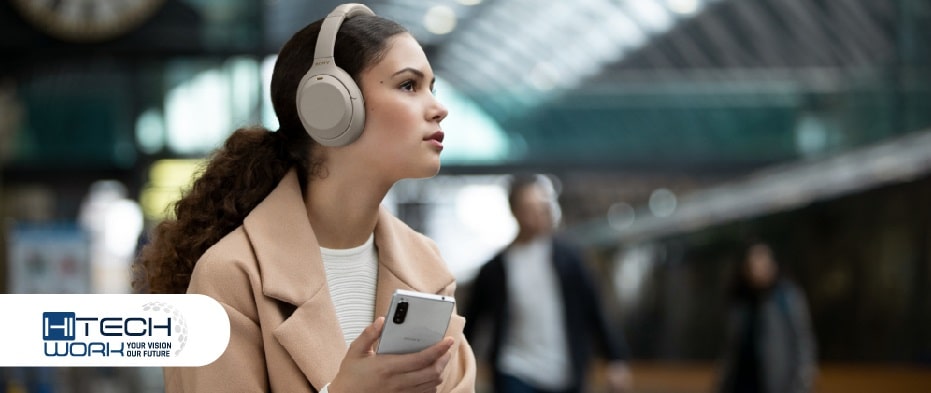 Pairing headphones with any device is just a matter of minutes. Different Bluetooth devices require different methods to pair your headphones, and you'll find the solution for all different methods. The portability and convenience of wireless headphones are what people like the most. Whether your pairing headphones are powerful noise-canceling Sony headphones or the smallest sleek ones, the guide will tell you all the ways of connecting them.
Connect Your Sony Headphones to Android
The world's largest population uses Android more than iOS, so Sony has developed more convenient ways to pair with Bluetooth headsets, making the pairing procedure easy. Here are the steps given to connect your headphones.
Firstly, turn on your Bluetooth headphones. Then, hold the power button for at least 7 seconds, see the indicator flashing, and hear the voice saying, 'power on.
Unlock your Android Smartphone.
Click on the settings and turn on Bluetooth.
After clicking on it, you'll see all the paired and unpaired available devices.
Lastly, you'll find the model number of your headset in the list of unpaired if you are connecting the first time to the device, and if you connected earlier, you'd find it in the paired devices.
Connect Sony Bluetooth headphones to Windows
If you have iPhone, then there is no need to worry because you can connect your headphones to it in the simplest way mentioned below.
You have to unlock your Iphone first.
Then, turn on your Bluetooth headphones.
Go to the settings of your iPhone and turn on Bluetooth.
Similarly to Android phones, you will see the list of paired and unpaired available devices.
Finally, find the model number of your headphones in the list and click on it to connect your iPhone to the headphones.
Connect Your Sony Headphones to PS4
If you want a good gaming experience, connect your Bluetooth headphones to your PS4. You have to follow a few steps:
Hold the power button for at least 7 seconds, and you will see the indicator flashing with voice guidance saying Bluetooth power on.
Click on the settings in your PS4 and select available devices.
You'll find the model of your Sony headphones and connect them easily.
Connect Your Sony Headphones to MAC
Follow the simpler steps to pair your headphones with MAC.
Find the System Preferences on the lower part of your screen on the taskbar in MAC.
Turn on the Bluetooth.
Click the model number of your headphones in the available device list and connect it successfully.
Connect Sony Bluetooth Headphones to Nintendo Switch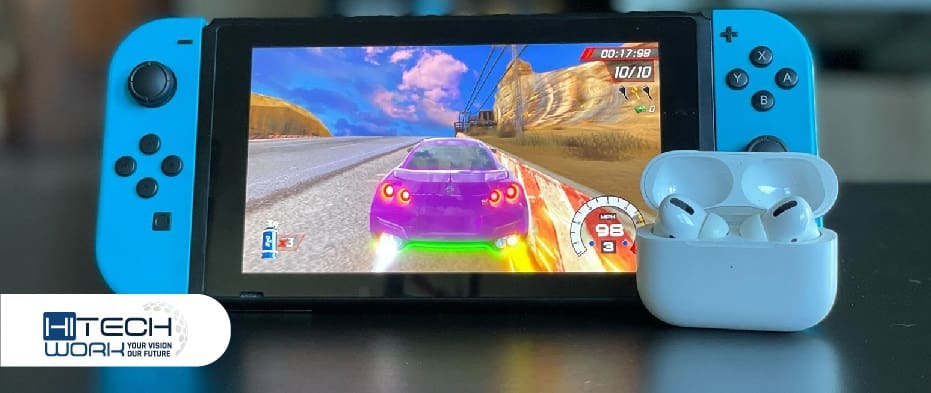 Nintendo Switch does not support a direct Bluetooth connection with Sony headphones. So, you will find the alternative: you have to use a USB-C adapter with a USB Bluetooth and a Bluetooth audio transmitter with an audio-in jack.
Firstly, turn on the Nintendo Switch.
You'll find the port at the bottom of the Switch and connect your USB-C adapter to the Switch.
Now connect your Sony headphones USB dongle to the USB-C adapter.
Furthermore, the steps are the same as for other devices you have to follow.
If you have carefully followed all the steps, it will automatically show you that the notification at the top left corner of the screen is conquered for your Sony headphones.
Connect Your Sony Headphones to the TV
Turn on the headphones you have in hand.
Enable Bluetooth on your TV. All the TVs have different options to open up the Bluetooth function, but mostly involve simpler steps to go to settings > sound > Bluetooth options.
When you are done with it, your TV will scan the available devices near you, and you will find the model of your Sony headphones and click on it to connect.
Great! You have successfully connected your headphones and enjoy the movies or match whatever you like to watch.
Pair your Sony Bluetooth Headphones via NFC
You'll find the option of NFC in your smartphone settings. Check the manuals for feature-specific information.
Press and Hold the phone near N-mark on the headphones, or you'll hear the short sound from your phone. It indicates that your Bluetooth headphones are now discoverable and connected to your media player.
Ensure the volume settings on your phone if headphones are in your ears.
The screen of your mobile should be unlocked.
Follow the instructions on the screen, as indicators will blink and show that the headphones are paired now. You'll hear a sound from your device that Bluetooth connected when it's paired.
It isn't easy sometimes if the mobile device is in a protective case, and you can't make a connection unless you remove the protective case. Compared to Bluetooth devices, NFC consumes less power and operates on a low-power radio transmitter. Turning on Bluetooth for the whole time can consume more power, and if you keep NFC on, it consumes less battery and gets less affected.
Things To Know
When you have already paired Bluetooth devices with your devices, then you don't need to pair them again and again, but if you are pairing the device first time in these situations, then you have to follow the steps mentioned above:
All pairing information will be deleted if you work on factory settings and reset them.
All the pairing information has been deleted after repairing your device.
If the paired device number exceeds 8, all the old devices automatically disappear.
You must pair your headphones again if the pairing information is removed from the Bluetooth source device with the headset.
Sometimes, you cannot connect your Bluetooth headphones with a device you want to because it is already paired up with another device or connected with any other device. Sometimes, your headphones are connected to multiple devices, and you must disconnect them from the previous devices. Afterward, you can connect your Sony headphones to the device you want to connect.
Make sure that when you are connecting headphones, it should be charged and within the range of your device. And turn on your Bluetooth headphones and device; however, if it doesn't work, reset your Bluetooth connection by following the simpler steps and enjoy the best sound quality with your sony Bluetooth headphones. Once Bluetooth headphones are paired, you don't need to connect them every next time.
Final Thoughts
Technology has advanced and made Bluetooth connectivity easy. As in olden times, it wasn't easy to navigate the device, and lack of standardization made it impossible. However, sony has focused on the programming of headphones and made it simpler for users to connect them within seconds. Pairing headphones is the same regardless of model.
If you have read the whole article, it's easy to connect the sony Bluetooth headphones to your device. If you have not read it yet, have a look, and you'll enjoy connecting your headphones to your device and listening to your favorite music.