Are you looking for a way to delete your unused Onlyfans account? Then you are in the right place. Whether you are a content creator or subscriber to Onlyfans, you may sometimes find yourself wanting to remove your Account when you feel that you do not have the time to produce more content or do not want to pay the subscription fee. So, here in this blog, we will walk you through the methods of deleting the Onlyfans account.
Moreover, onlyfans is a social media platform that offers content creators the opportunity to publish their content and get their payments directly from their followers through subscription. But, if you are inactive on the platform, it is significant to remove the Account to save the deduction fees. But, if you are a content creator on the onlyfans, you will lose all your content if you terminate your Account. Now let's move to the next section to know more about the onlyfans & how you can remove your Account from the platform.
What is the OnlyFans Platform?
It is a popular subscription-based platform that allows users to subscribe to their preferred content creators by paying a monthly premium fee. Thus, it is a social media platform that has transformed content creators and fan connections. The platform is full of artists and creators from all fields and allows them to monetize their content while also producing genuine relationships with their fanbase. Furthermore, it allowed the users to have direct contact with the creators.
Moreover, the platform has more than 100 million subscribers globally and more than 1 million content creators to select from. The platform is mainly linked with adult content as it allows blunt content or pornography. Still, it greets all content genres, from chefs, musicians, fitness, and entertainers who regularly post content. You have to pay a monthly fee for each content creator you follow. So it's quite costly, and the cost varies depending on different creators. So, onlyfans are erased from the Google play store and app store for disobeying the terms. Maybe that's the reason people want to delete their accounts.
How to Delete OnlyFans Account on PC & Phone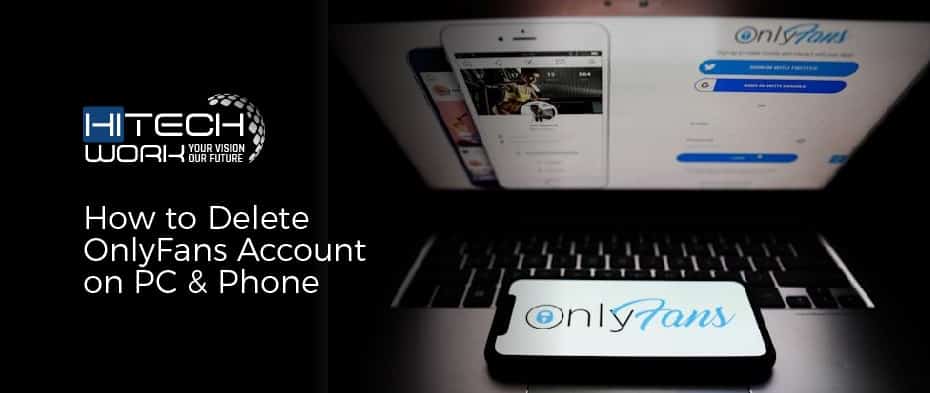 If you are sure that you are going to remove your only Account, then there are some things that you must know. So, before deleting, first, save all of your content. Then, move to the steps to permanently remove the Account from onlyfans.
Log in to your Account and prefer Settings from the menu.
Then, tap on "Account" from the left side.
Move down & choose Delete Account.
Now, enter the code as it appears on the settings page.
Then, tap okay, and your Account will be canceled. Next, you will receive a notification email that the deletion process has been completed.
Moreover, if you are a creator with an active subscription, then your Account will only be removed if your last subscription expires. However, it is difficult to terminate your Account if you cannot remember your sign-in details.
So, you can contact Onlyfans customer care to assist you in removing your Account through phone or mail. But, the process is lengthy as they may take time to answer. Moreover, it might lead to problems as your credit card might be charged accidentally due to the wait. However, if you use other apps such as DoNotPay, it will accelerate the process.
1.      Deleting OnlyFans Account from the Phone
You can also remove your Account from the phone by following the steps.
View a web browser, go to the OnlyFans website, and sign in to your Account.
Then, click on the Profile icon from the right of the screen.
Next, select the Settings and click on the @ (Account) at the apex menu bar.
Move down & choose Delete Account.
Now, type the code and click on the Delete Account.
Then, a verify prompt sho, choose Yes, and Next, Delete
OnlyFans will send you a verification email once your Account is removed. Now you have effectively removed your Account. After that, all your connections and other content, such as videos and image content, will also be erased.
2.      Deleting OnlyFans Account through Your PC
In any case, you need to remove your Account from your PC; then, you have to follow the given steps that are accessible to both the creator and the subscribers.
First, you have to log in and then click on your profile icon. Then a drop-down menu will emerge, and you will need to tap on Settings.
Next, locate the "Account" option on the settings menu to delete the Account. Then, move down to "Account Management" and tap on the "Delete account"
After that, you can delete the Account, but it will ask you to enter the code properly. So, enter the code. Now you are successful in deleting an account.
How to Delete OnlyFans Account By Contacting Customer Support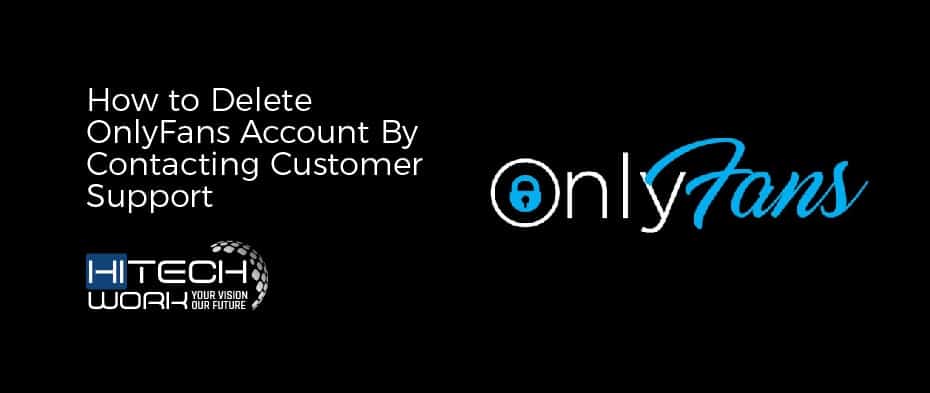 If you are facing issues with deleting the Account by yourself, you can contact customer support to remove the Account. So let's move to the steps.
Send an email with the verified email address connected to the onlyfans account to support@onlyfans.com.
In the subject, write the request to remove the only Account.
After that, send the mail & customer service will remove the Account. However, it will take some time.
Then, you will get the verification email once the Account is removed.
Your Account will be deleted entirely from OnlyFans, including all the content and active subscription.
How to Delete the OnlyFans Account if there is Money in Your Wallet
You may surprise what to do if my only fans account still have some money in it? Thus, let's discuss the procedure to remove the Account even if it has some amount in your Wallet.
First, you have to choose the OnlyFans sign-in.
Then, locate the "Delete Account" option and tap on it.
After that, type the essential information and tap on "yes."
Then, your Account will be successfully removed.
When you follow the steps accurately, you can imagine getting your onlyfans account erased after one month. However, one month is given to a subscriber to make them rethink whether they really need to remove the Account or would like to restore it. Your Account will be permanently removed if you do not respond within a month after implementing the deletion process.
How To Withdraw OnlyFans Subscription?
So here, we will explain to you how you can easily remove your subscription. So let's explore the steps.
If you want to unsubscribe from a specific creator, so sign in to your OnlyFans account.
Then, go to the Creator's Profile that you like to unsubscribe.
After that, locate the "Auto-Renew" option. Now it's time to turn it off.
Final Discussion
Hopefully, the blog satisfies your queries on how to delete an Account on onlyFans. So, you can try the above methods to remove the Account. If you terminate the Account, then OnlyFans will not deduct any fee from your card, as they will also remove your payment credentials or bank details. If you still face any trouble, then contact the customer support services.