Discord images not loading is not an uncommon issue with Discord. However, quite a few people still wonder how they can tackle this error. In this article, we will give you the best solutions that you can do to fix this.
Discord is a platform that is different from many other connecting platforms because here, you can find people and groups with the same interests as you. In Discord, you can send and receive texts, images, videos, and voice notes. But sometimes, you may get some errors like Discord images not loading. You may receive the message "there was an error loading this photo." After looking at multiple cases, we have found the most common reasons that cause this to happen and how can you able to circumvent this issue with ease.
Check the Internet Connection of Yours
The error in Discord's images, not loading can be attributed to your sluggish internet of yours. Due to the heavy impact came up the processing and uploading of images. So, when you encounter an error, make sure that your internet connection is working correctly and smoothly. Also, you can perform an internet speed test to make sure that you have a fast internet connection. When you google the internet speed test, you will find plenty of websites for this.
Discord Images Not Loading – Check Your Bandwidth
It is also essential to check your bandwidth when you get discord images not loading error. Some Internet service providers may slow down your bandwidth at some time of the day. If that turns out to be the case, call your internet service provider.
Change Discord Settings
You can also get this error because of some wrong discord settings. When encountered with this issue, you can modify some discord settings. Follow are some steps that you can do to alter your discord settings.
1: Click on the Gear type icon on the bottom left of the screen to open discord settings.
2: Now, click on the Privacy and Safety tab.
3: From here, select the option Keep me Safe.
Make Sure No VPN Is Being Used
VPN or proxies can be handy at times, but sometimes, they're harmful. They can affect how a program works, and sometimes, they can entirely stop the function of some programs. To avoid this, make sure you're not using any cheap VPN. And if you're using a high-end VPN, turn that off when you are using Discord.
Adjust Your Local Network Settings
Modifying your local network settings can help fix the error. Following are the detailed steps that can help you in doing so.
1: Press the Windows+R keys to open the Run command window.
2: Type ncpa. Cpl in the search and then hit enter button. The window will open in the network connection.
3: Right-click on the active connection and then click properties.
4: Find and double click Internet Protocol Version 4 (TCP/IPv4) in the prompted window.
5: Choose the Use the following DNS server addresses option.
6: Type 8.8.8.8 in both the Preferred DNS server and Alternate DNS server section, and then click OK.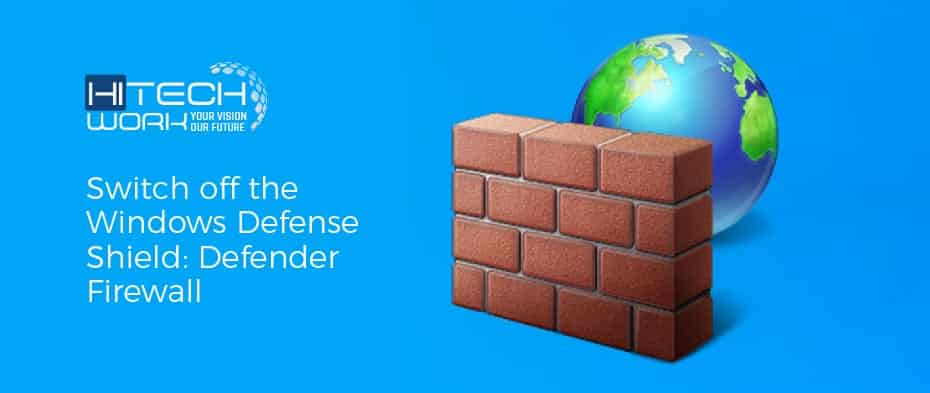 Switch off the Windows Defense Shield: Defender Firewall
You can encounter the discord images not loading error if the windows defender firewall is not allowing images. To fix this issue, temporarily turn off the windows defender firewall from your settings.
Here are the steps you can follow to turn off the windows defender firewall.
1: Go to the Control Panel, open it and then press on the option of Windows Defender Firewall.
2:  In the left panel there is the option of Windows Defender Firewall to enable it on or off.
3: Select the Turn Windows Defender Firewall Off option and click OK.
When you get a discord image not loading error, the server might be down. So check if the discord server is working. Also, double-check your Internet connection and keep your software updated to avoid any unnecessary hassle.
Moreover, if nothing above works, you can contact the support at Discord and tell them that you've tried all of the above methods. However, your discord pictures are still not loading. This may help you in getting the problem resolved.
FAQ – Discord Images Not Loading
Q: How to see my profile picture on Discord, and if it is not visible, then why?
A:The process of seeing your pictures on Discord is simple. Often things like wiping out the cache of Discord or tweaking the settings of DNS, along with a smooth internet connection, may fix the issue for you of "Discord images not loading." To do so, open the Discord app, or if the problem persists, try restarting your device.
Q: What is the possible reason behind the delay in loading images on Discord?
A:The delay in the loading of images on Discord is security. Discord, before opening files, scan it against for any security before it gets to loading. If this feature vexes you, turning off this feature is pretty simple. By simply going to the Discord settings, then jump on to the Privacy and Safety Tab and click on the option of Disable Keep Me Safe and Do Not Scan.
Q: Why are the images on the Discord not downloading?
A:Due to several ongoing Windows processes, the process of image extracting shut down, so that is why you are unable to download images from Discord. To circumvent it, try restarting the app of Discord which usually fixes the problem. Insert the instructions in this sequence on the keyboard: Alt + F4. It will shut down the keyboard. After that, start the Discord again, click right on the images, and press the Save Image option.