Every single free-to-play online battle game has its individual gaming mode. At the same time, Apex legends is also a battle game with exceptional features. Where players are trying to receive great playable characters, skins, and other cosmetic items, these items have an appropriate amount you have to pay in the form of coins. Moreover, legend tokens are coins or currencies that let you get the different items in Apex legends.
Here in this article, we instruct you on how to get the legends token in the Apex legend.
HIGHLIGHTS
Legends tokens are in-game currency in the apex game.
The more you play this game, the more you earn the coins.
Legends tokens can use to obtain new legends and restricted skins.
A player can also use the premium service to unlock the new legends.
An Outline of Legend Tokens
In the Apex legends game, presently, there are four types of main currencies. Each of these is used for different elements and determination.
Apex coin
Legend Tokens
Crafting Metals
Heirloom sherds
The legends tokens currency is used to purchase restricted recolors and new legends, which are entirely free of cash, but a player has to earn it in the game. You can check your total currency at the main lobby in the top right corner, which is elaborate from the white and red "L" symbol.
In the Apex legends game, you can select 6 characters to start the game and can buy 10 other characters from the legends token. However, gamers must play more and apply more money legend coins than apex coins to buy new legends. So, it is only revenue from the player's efforts and not their money because it is free to play.
Moreover, you will save lots of money if you collect the legends token. While if you purchase a legend through Apex coins, it costs 750 coins; meanwhile, if you buy a legend through currencies. It will cost 12000 legends coins at a time.
However, you can use tokens to spin the colors of legendary skins you bought at the game store. In addition, after a recent update, you can use your legends tokens to spin your day-to-day tasks. If you want to use a legend, you can earn battle pass progress and spin the challenge for 200 to change it casually. The charges will increase each time.
How to Get Legend Tokens in Apex?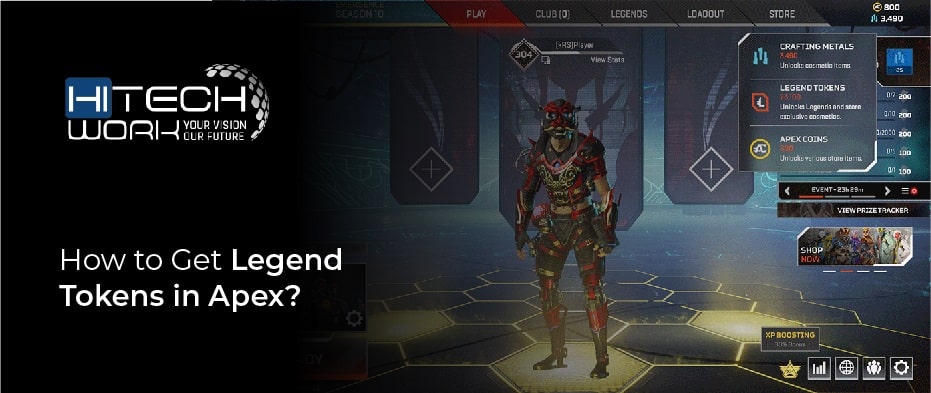 The legend token can't buy with real money, but there is only a way to receive them constantly. You have to level up as hastily as possible because each time you complete a challenge, you will gain a legend token. You will be rewarded with 600 legends tokens (starting from level four) whenever you go to the next level.
So, if you want to receive more legends tokens, you must look for ways to grow your total XP while playing. Here, we have shared some possible ways to level up while playing the Apex legends game rapidly.
Gain XP Bonus Hastily to Get the Legend Tokens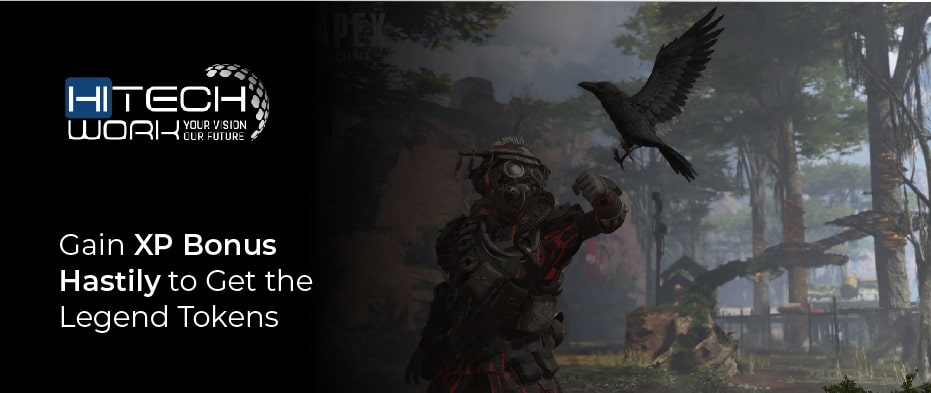 The easiest way to collect the legends token is by playing the game more to collect more XP bonuses. Below the guide, we share with you some points that will increase your XP bonus rapidly.
Whenever you kill an enemy, you will earn 50 XP.
When you complete a battle challenge, you will receive XP bonuses each time, so you will become closer and closer to making sufficient tokens to buy the legends you want to grab.
Keep trying to survive as long as convincible because the more extensive you continue more XP you will collect.
Play the daily challenges in the apex legends game because they recompense with an XP bonus when you complete the daily challenge.
Offer your friends to play and join your squad. When you enter matchmaking with every member in your group, you will receive a 5 percent enhancement to your time survived.
Correspondingly, when you are playing with the group, you will collect 10 percent of the XP bonus each time at the end of completing the round.
Play the weekly challenges because you will collect a 25000 XP bonus per week at the end of the battle challenge. But the weekly battles are longer than daily battles and can't be spun, so you will need more power to complete the battle.
Another Way to Earn Legend Tokens
Another technique of fast completing the level in apex legends is an accomplishment at the top 3 in every competition. However, accomplishing the top 3 in a match gives additional XP rewards or bonuses. Progressing through each apex legend season's battle pass will also provide you with more XP bonuses.
Moreover, it is not probable for a player to become the champion every time in every game they play. But if a player's survival duration is additional, it associates that the player will gain their XP reward more. So, if anyone of you want to produce the coincidental of survival for additional time, we recommend you indicate Valkyrie because he has exceptional environmental or eco-friendly flexibility.
Legend Token in Apex: Uses and Rate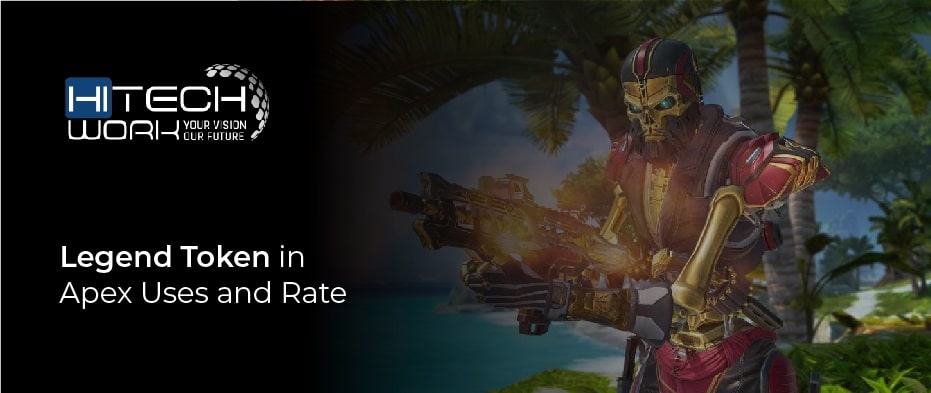 The legend coin you can use to purchase or unlock the new characters. Here in this table, we take stake how many tokens you want for the specific element like (colors, legends, and for challenges)
| | |
| --- | --- |
|             USES |            Cost |
| The skin color of the legend | 6500 legend tokens |
| New legend | 12000 legends tokens |
| First daily challenge | Unrestricted |
| Second daily challenge | 200 legends tokens |
| Third daily challenge | 500 legends tokens |
| A fourth or more daily challenge | 1000 legends tokens |
Summing up
In the apex legend game, four kinds of coins permit you to purchase different elements from the game; legend tokens are one of their coins. You have to collect these coins while playing. If you want one of the coins, they are completely free of cost (real money).
This guide instructs all possible ways to get the legends tokens in the Apex legend. So, tell us in the comment box that this guide helps you get and collect the coins.