Most likely, if you are searching for "how to get rid of viruses on iPhone," you will get hundreds of articlessearch results.
Not all, but most of those blogs start their first paragraphby describing, "how strong Apple security and privacy are." It was true until…
'XCode Ghost' Malware struck—back in 2015—which infected over 128 million iOS users.That has put a dent into Apple's top-notch security shield.
So, if you don't want to be infected or fall prey to any virus or malware, too. Then this article is super-important for you. So read on to know all the solutionsto this sticky problem of "how to get rid of viruses on iPhone."
Let's get started, shall we?
Know the Difference Between Viruses and Malware
Yes, iPhone rarely gets viruses. Due to the impressive security wall of Apple. Malware, however, isanother story (tougher to stop).
To distinguish between them: All malicious software is known as Malware. Therefore, viruses are called a type of Malware.
Clearing this confusion. Now comes the main gist of the article.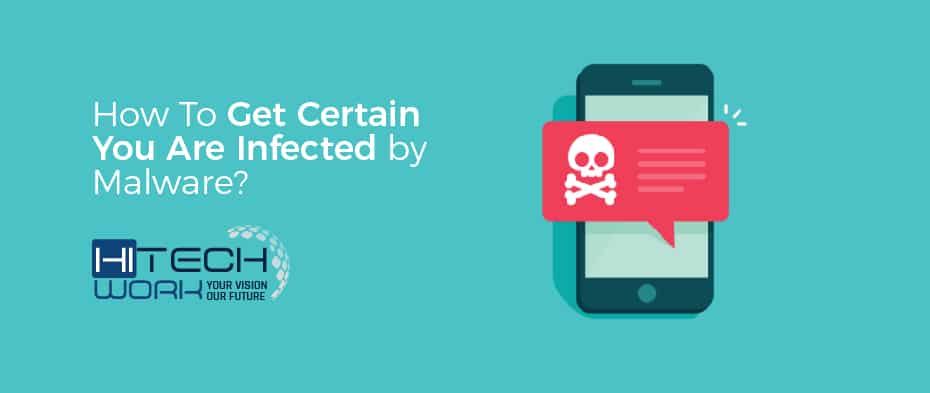 How To Get Certain You Are Infected by Malware?
There are many red flags to know for sure that YOU are infected with unwanted dangerous malware. Sometimes, they can be an annoying bug; but are you willing to take the riskofguessing whether it's a harmless bug or unsafe malware?
I believe the answer will be in the negative.
Pro-tip: Do you know the sweetest spot for the hackers to get into your system: Wherehackers, commonly,disguised as someone send you click-baits to trap you in.
How to Get Rid of Viruses on iPhone:Spot the Red Flags First
You know at the time something is not up to the mark; when you are iPhone is acting rather oddly. You chose to ignore it. But these strange activities only get bigger. Don't fret.
We will guide you on where to look for these red flags, in this case, MALWARE.
1.      Ads or Pop-ups Keep Showing Up
Ads and Pop-ups can be a nuisance. But when it keeps repeating on a loop that probablySHOULD raise your eyebrows. Safari prevents pop-ups unless someone intrudes into your iPhone.
2.      Apps Are Acting Weird
Are you seeing strange apps on your phone which you didn't download? Or did your apps unexpectedly getting crashed every time you opened them? It ticks every red flagwhich shrieks that you are iPhone is compromised.
3.      Did You Jailbreak?
Jailbreak can let you do everythingthat Apple doesn't let you. You can freely download and watch restricted items on Appstore. It can, however, open the gates of malware and viruses into your iPhone; as you bypass the security wall of the Apple. But, how to know your device is jailbroken? Check for Cydia appavailability on the App Store.
4.      Spike in Phone Bill and Spam Texts
Usually, when malware or viruses land on your device they target your data and contacts. So, if you are experiencing unusual hiked in phone bills or your contacts are receiving strange links from you. You are in trouble.
5.      Phone Overheating or Battery Draining Quick
The reason for overheating can be many. And malware or viruses could be one of them. But as far as sharp battery draining is concerned; that is somewhere you should look out for. Because malware or virus needs an INSANE amount of energy to process.
Solutions Ahead: If anyone of the above-mentioned problems is having with you. Then you have malware or virus in your iPhone. Now, how to get rid of viruses on your iPhone? Keep reading on how to flush them out for good.
How to Get Rid of Viruses on iPhone: All Methods You Need to Know
1.      Restart Your iPhone
Sometimes, simply, restarting your iPhone, somehow, fixes everything. So, try this first.
For Restart follow these simple steps:
Hold home or side switch button with the volume button
Slide the slider to switch off
Turn it back on
2.      Update the Latest Version of the iOS
Apple regularly fixes bugs, and in your case, security loopholes, in their system. Afterward, they send the new protection in the shape of new iOS updates.
This makes them essentially important for your iPhone to "stay protected."
Here is how you can update your iPhone to the newly-updatediOS to get rid of viruses on your iPhone.
Go to the Settings
Open General there
Select Software Update
There you can update your iPhone to the latest iOS
3.      Wipe Your Browsing History Off
Internet is filled with good and bad stuff. So, there is a high possibility the malware or virus you get is (UNINTENTIONALLY) clicking on the wrong (VIRUS-INFECTED) link.
Now,this virus is infecting your iPhonewith ease; while storing comfortably in your Safari's old files.
That's why clearing your browsing history is super-important to flush the malware or virus out.
Follow these steps:
Right-tap on Settings
Scroll down and choose the option of Safari
Double-tap onClear History and Website Data
4.      Beware From Suspicious Links and Always Download Apps from Trusted Sources
Someone sends you an odd attachment via message. DON'T OPEN IT.It typically contains malicious software that will compromise your iPhone.
Another beneficial tip in "how to get rid of viruses on iPhone" will ensure that you will not make this mistake to put your iPhone in harm's way: ALWAYS DOWNLOAD FROM TRUSTED SOURCES. Doing this will prevent hackers to get into your iPhone through suspicious and unreliable apps.
5.      How to Get Rid of Viruses on iPhone: Never Jailbreak
Jailbreaking your iPhone, though, sounds tempting, in which you can access the STUFF which was before inaccessible. But this accessibilitycomes with a cost: Hackers will get a walking pass into your system.
So, avoid JAILBREAK, at all costs.
6.      Try Factory Resetting
Start fresh. If nothing of the above-mentioned works. Though, restoring iPhone to the previous iCloud backup might work, TOO.
But factory resetting can permanently end all the malware or viruses from your iPhone. Hence, giving you a virus-free iPhone.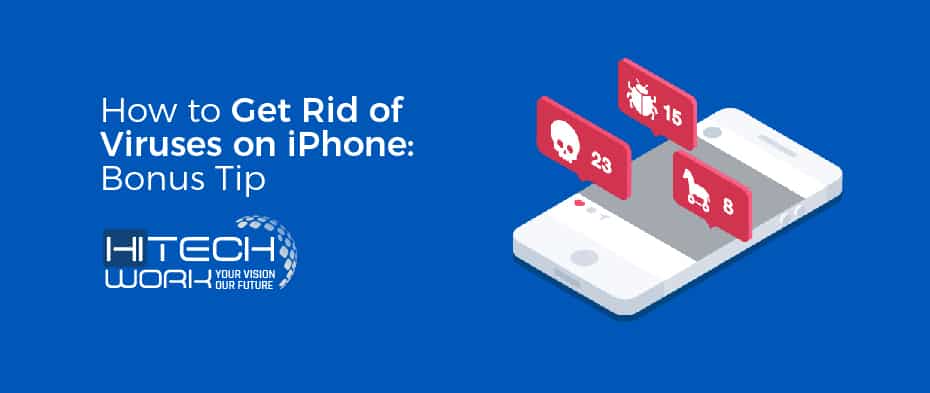 How to Get Rid of Viruses on iPhone: Bonus Tip
Want to Secure Your System with Premium Strong Security?
Apple's security wall is good, but it is not enough to tackle every virus. To get full PREMIUM security, try one of the world's top-notch security software: Avast Antivirus.
To get ULTIMATE security, check out this awesome article for Avast Premium License Key to get full-proof protection for your iPhone.