Are you an iPhone user and disturbed whenever the message pops up on your display screen, as you do not want everyone to see it? No worries. By default, a preview of the message appears on the screen, but luckily you may hide it from prying eyes as this is quite effective since you are in a public place and do not want people to read and see what you got. Below we will discuss how to Hide Messages on iPhone Lock screens if you have big privacy concerns.
Method to Turn off Messages Preview on iPhone
When the message alert feature is turned on, you will get all type of messages and emails and notification that generally appears on your iPhone Lock screen. However, some prefer keeping their text messages private from the lock screen, which is only possible when you turn off messages. So let's start with turning off the messages on your iPhone, and then you can move ahead for simple steps to hide your messages from the iPhone Lock screen.
Open Settings on your iPhone.
Tap Notifications,
Tap on Messages.
Go Down to the bottom and Tap the Show Previews.
Here you can always let iPhone show message previews from the lock screen.
Select when unlocked to permit the message previews on an unlocked iPhone.
You must now select off to turn text message previews off from an iPhone.
Simple Steps to Hide Messages on iPhone Lock Screen
Follow the steps to keep your messages hidden from your iPhone lock screen.
Go to the Setting App.
Tap Notifications.
Select the Messages Option.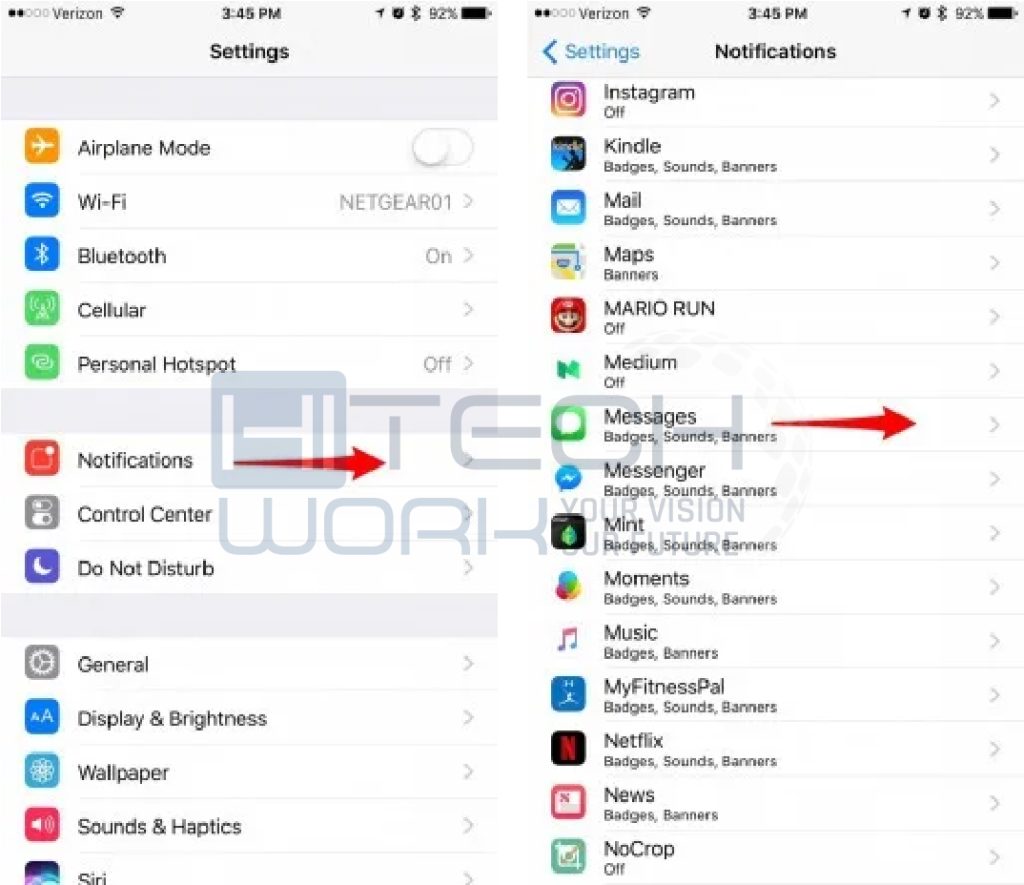 Toggle off Show on Lock Screen.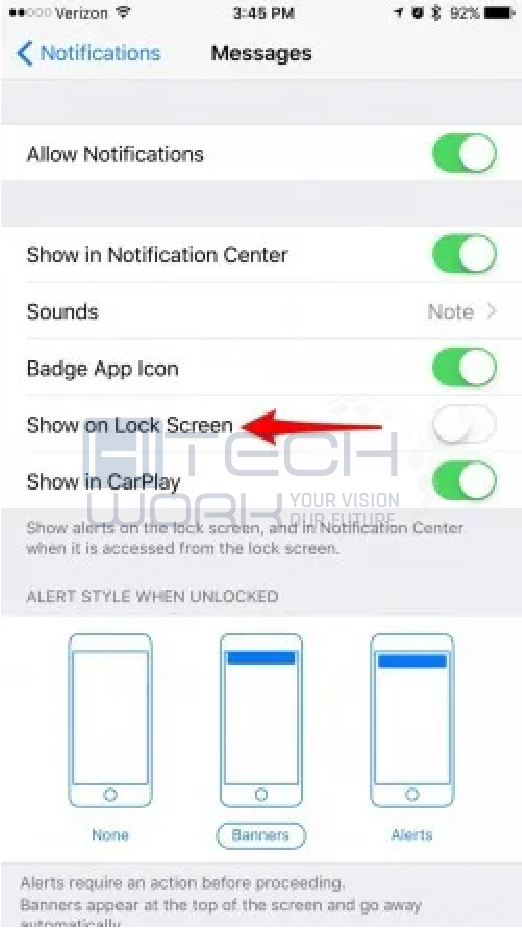 Conclusion
After the implications of these steps, your phone won't show you multiple notifications related to emails or message notifications on the lock screen. For more queries about iPhone and its performance, comment us below.