On 7 July 2020, Instagram has rollout an innovative feature (solution) to combat a sticky problem (cyber-bullying): Pin Comments. Especially when you are a celebrity or someone with a massive following-ship on the platform; comment sections on Instagram can be a real nightmare for you. So, learn how to pin a comment on Instagram to avoid trolls and promote positivity in your comment section.
Soon as we get on to explain how to pin a comment on Instagram; a quick run-down on why the feature is important. Pin Comments allows you to pin up to three comments on your comment section. The comment(s) will appear at the top of your comment section for everyone to see.
This will, Instagram believes, help your moderate mean comments and encourage positive responses from the users.
Let's learn how.
How to Pin a Comment on Instagram Post
Pinning a comment on your Instagram story is a cakewalk. But before learning how to do it.
Important points to follow:
Cannot pin your comment
You cannot pin the replies on the comment
Should have the latest updated iOS version
Keeping that in mind, you have to do follow these steps to pin comment(s) on your Instagram post.
Open your Instagram account
Go to one of your posts
Swipe any comment left you like
Four options will show up
Choose the one with a thumbtack
Now pin your favorite comment
You can pin comments up to 3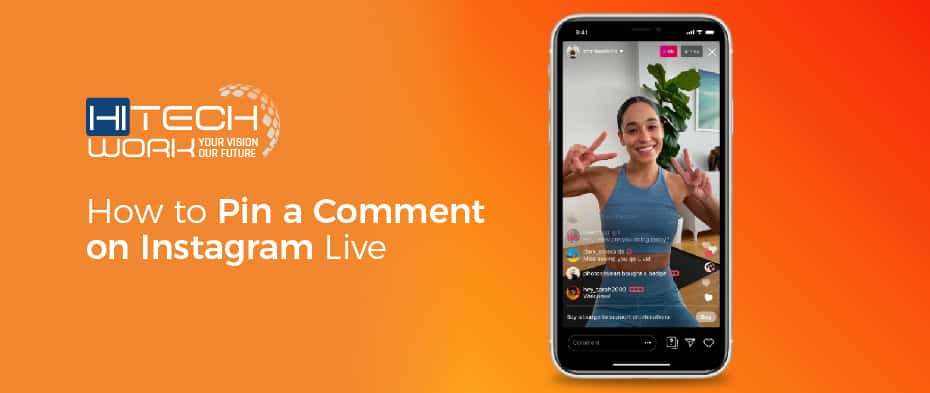 How to Pin a Comment on Instagram Live
Instagram Lives are commonly used by celebrities and influencers to interact with their fans. It is also used by users to have fun with their friends virtually.
In Instagram Live Story, it allows you to pin your comment in the story to appear on top.
Your region determines whether you can pin your comment on Live session or not
But how to switch on your pin comments on your Instagram Live Story?
Here's how:
Go to your Instagram
Open the Settings
Select Live to start the Live session
Swipe left on your added comment or someone else
Select the Pin Comment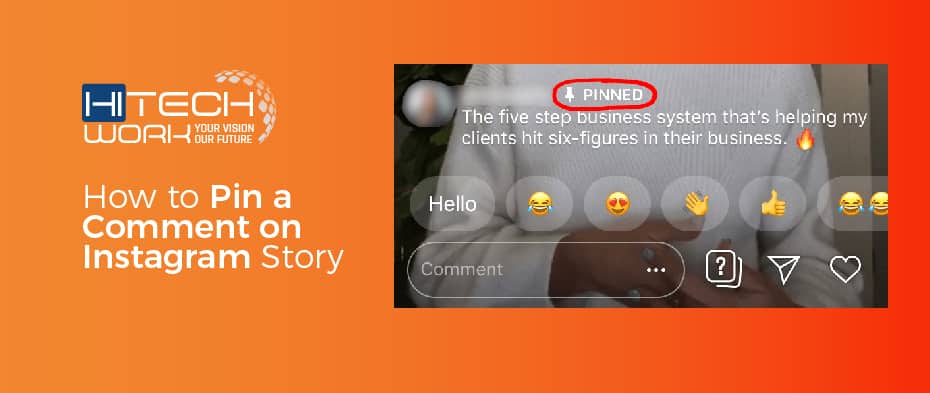 How to Pin a Comment on Instagram Story
Instagram stories are arguably the most used features of Instagram. You can post pictures or share something for 24 hours. After the said time, it will disappear from your story.
Moreover, to pin a comment on your Instagram story. Follow these child-like steps:
Tap on your Instagram app
Log in to your account if you are not
Go to Your Story
Add a comment you want to add
Swipe left the comment
Choose the Pin comment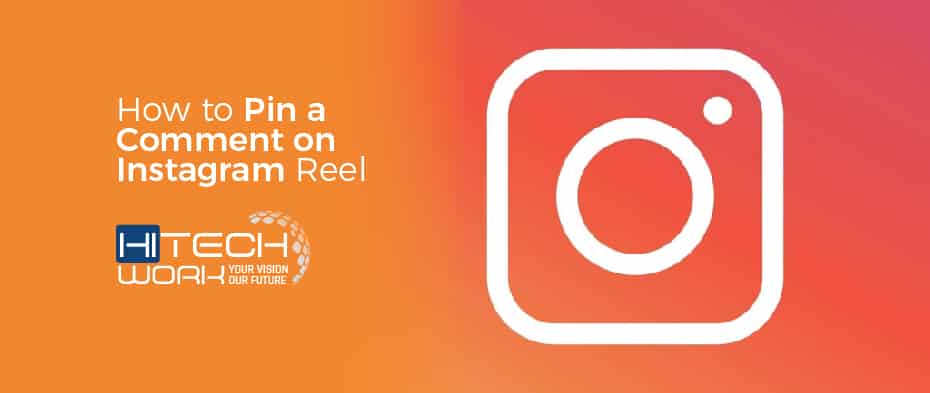 How to Pin a Comment on Instagram Reel
Reels are Instagram's answer to Tick tock. They are short and engaging videos to catch users' attention. It can be used in several ways, such as interacting with your fans or boosting marketing strategies.
Therefore, pinning your comment is a great way to make your information more informative.
Follow how:
Launch your Instagram app
Make a Reel
Add your comment
Left swipe it
Pinthe comment
Facing Problem in Pinning Comment on Your Instagram Post?
Remember: You can't pin your comment on an Instagram post. It must be from someone else. Having said that, if you are still facing problems in pinning your comment on Instagram posts.
Follow these points:
Try updating your Instagram
Then re-open the app
Did you clear the cache? If no then do it
Double-check your Internet connection
Uninstall the app – then reinstall it
Want to Know What Else Instagram is Doing to Fight Cyber-bullying?
Well, for one:
Restrict the Persons Who Can Tag & Mention You
To stop the spread of widespread cyber-bullying on Instagram. The platform came up with a unique solution: Restrict who can tag and mention you in a post, caption, and stories.
Your restriction options are the following:
You can be tagged/mention by your following list
Nobody can tag/mention you
Now Delete Comments in Bulk
There is one thing common in every celebrity/influencer comment section on Instagram: they all are filled with abusive comments.
Instagram now offers a solution to this: You can delete up to 25 comments in one go on your post.
This feature will help you, not only in the moderation of your comment section; but also; can spread positive interaction by removing the negative part.
Pro-Tip: You Can Use Instagram Pinned Comments To Boost Your Market Strategy
This is another huge benefit of the Instagram Pin Comment feature; where you can boost your market strategy with it.
How?
Pin Your Users' Good Reviews On Your Product
It's common knowledge when someone has to buy a product, the first place they will look is the review section. On Instagram, you have the Pin Comment Feature. You can strategically pin the best user review or testimonial at the top of your comment thread. Where everyone can take a good look. Likewise, this will persuade your next potential customer to turn into an actual one for your product.