How to recover unsaved word document? Closing the Word accidentally or a program/system crash may cause the unsaved Word document to disappear. Luckily, there is still a possibility to recover unsaved Word documents in Windows 10 from Temporary Files, AutoRecover, or Word Document Recovery.
Besides, if your saved Word document gets deleted, you can restore deleted Word documents from the recycle bin or using one of the best data recovery software. You may apply any fix listed here to make your unsaved Word file back:
How to Recover Unsaved Word Document?
We rely massively on autosaves, yet vast chunks of progress and full versions of documents can be lost when we don't manually save our work. The good news is, this difficulty is so common that Microsoft has made it easy to recover unsaved Word documents:
In MS Word, hit the File Tab in the upper left.
Hit Manage Document and select Recover Unsaved Documents from the drop-down list
Monitor for your missing file in the dialog box. If it was a recent loss, it should look.
Open the recovered Word document and hit the Save As button in the top banner.
You can update the frequency with which Microsoft Word autosaves your document files. Hit File > Options > Save and change the number of minutes to ensure you have a recoverable version of all your docs available if you need to recover Word documents in the future.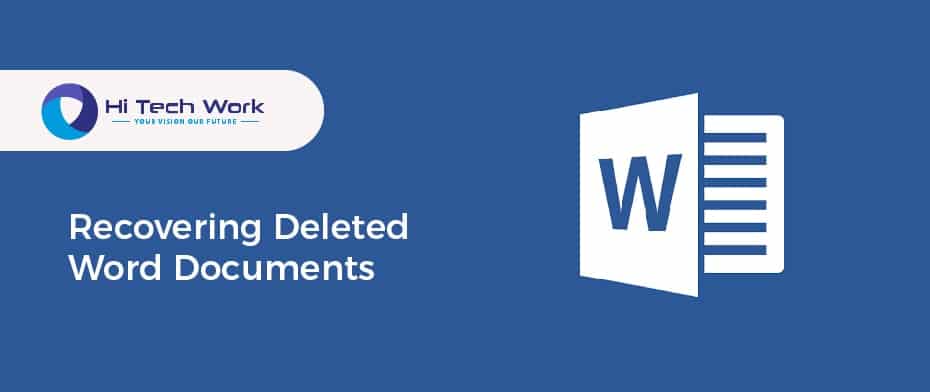 Recovering Deleted Word Documents
Knowing how to recover deleted Word documents will make you look like a wizard to too many of the people in your office, but it's not complicated at all. Whether you're trying to recover MS Word documents that were accidentally deleted or compromised by malware, there are a few simple steps that could help you get it back.
On your desktop, open the Recycle Bin.
Look for your file by document name, file type, or date deleted. If you see your missing file, note the Original Location. When you recover deleted Word documents, they automatically are restored to that place.
Restore the deleted document and either find it in its original location or hit Quick Access to see it in the Recent Files list.
When a file is deleted, you're just eliminating a marker that points to where the file was stored on the disc. The file exists on the disc until its space is overwritten by new data. Until that occurs, you have a chance to recover Word documents.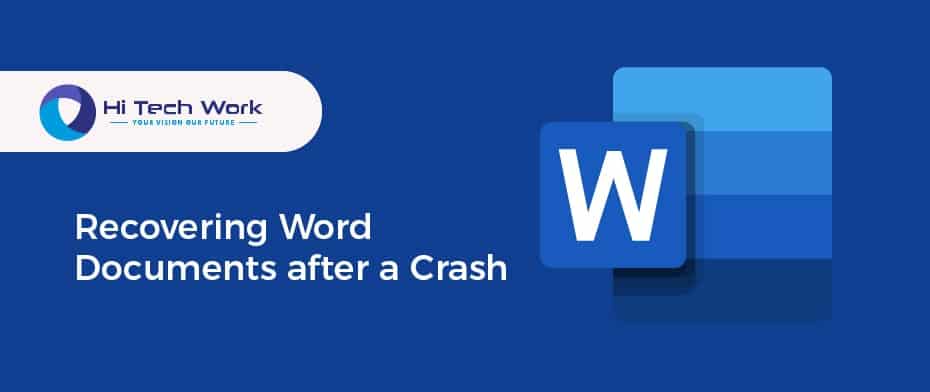 Recovering Word Documents after a Crash
Recovering Word documents that didn't save doesn't even stem from user errors. Whether your system unexpectedly went down or Microsoft Word hit, Word documents can be recovered if you quickly search for the lost files before other files can take their disk space.
When your system comes back online, open Microsoft Word. The program automatically recovers unsaved Word documents in most states.
If your document doesn't look in the AutoRecover list, click on File, then Options, Save.
Copy the AutoRecover file location file path and paste it into File Explorer.
Open the folder with your document's name and copy the .asd file with the most recent change date and time.
Return to MS Word, hit File, then Open, and then scroll to the bottom of the recent documents list and hit Recover Unsaved Document files.
Paste the copied file into the folder that comes up and open the file to recover it.
One of the most common causes for Microsoft Word crashing is a corrupt add-on or template. If your program consistently crashes, try running Word outwardly any of these features loaded to see if that helps to improve reliability.
Recovering Word Documents through Data Recovery Programs
If none of these systems help you recover unsaved Word documents, your best bet is either backup software or data recovery software.
As constantly, the most secure and reliable way to recover data is with regular full image backups. Whether you use a Windows PC, a Mac, or a mobile device, having up-to-date backups ensures that you don't lose your files – no matter what.
That said, if you didn't have a backup plan in position and active when you lost your Word document, you won't have a backup to restore the file from.
In this situation, data recovery programs (also known as undelete tools) are the best way to locate, assess, and recover Word documents. An easy-to-use program that allows you to search the entire contents of your system to find the lost file, assesses whether it can be restored, and recover MS Word documents with just a few clicks.
Automatically searches through internal drives, external drives, and memory cards for the localized file names dropping. When the file is found, its potential for strong recovery is assessed. If the tool determines that it can recover unsaved Word documents strongly, it will create an exact image file and restored access to it in a matter of minutes.
FAQs
Q: How do I recover an unsaved Word document after restarting?
A: If you forgot to save a Word document or your computer restarted and lost a Word document, you could use the AutoRecover feature to recover unsaved Word documents. Open Word, hit the File tab > click Info > click Manage Document > click Recover Unsaved Documents. Then, find the unsaved Word document, hit Open > Save As.
Q: How do I find auto-recovery files in Word?
A: Open Word, then go to File. Select Recent, then click Recover Unsaved Documents. You will now be capable to see the autosave location folder.
Q: Can System Restore recover unsaved files?
A: As we've explained earlier, System Restore can't help you recover your files. Still, it undoes damaging system changes that prevent you from using third-party data recovery applications like Disk Drill from recovering your files.
Q: What happens if you accidentally clicked don't save?
A: You've just closed an Office document and accidentally hit Don't Save. By default, Office applications automatically save temporary backup copies of your documents as you work, and there's a great opportunity you can recover them.