Is it possible to refund a game on Xbox? Because the game doesn't go as planned. No need to worry, as it is simple to get money back if you are up to the eligibility criteria, according to Microsoft, because the Xbox team belongs to the Microsoft store. Different digital distribution platforms Windows Phone Store, Windows Marketplace, Xbox Music, Xbox Video, and Xbox Store (earlier known as Xbox Live in the market), amalgamated into an all-inclusive Microsoft Store.
You might want to buy an Xbox console as it is available with 50 million copies worldwide. Along with thousands of games on its game store, you also get disappointed with it and think to refund it. So, just turn off recurring billing on a Microsoft subscription to cancel the subscription. You can also cancel the subscription through a web browser or Microsoft account.
Before going into lengthy detail, move to the next section to learn about the refund policy and the method to get your money back.
Xbox Refund Policy for Digital Game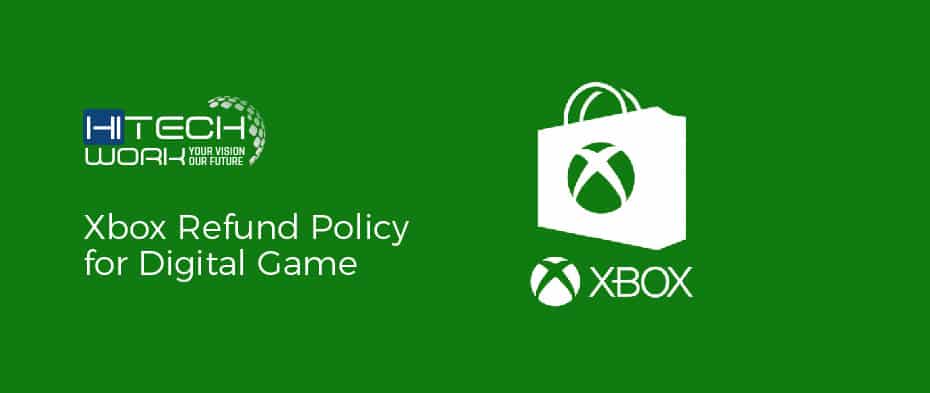 It was impossible to get a refund for a long time for digital games. The refund policy is the same whether you bought games for your PC, PlayStation or Xbox online. Recently, this situation has started to change; Xbox and Microsoft Store follow this trend. Even if it is possible to request an Xbox game, but it doesn't mean it is simple to refund.
Whatever the circumstances but it is not an easy task. Apart from mitigating circumstances, all-digital game product sales are considered final. If you are familiar with the Digital Game Purchase Refund Terms page, the Refund Eligibility section of Xbox is not generous. You may learn some refund policies, including the below rules, after hunting various support pages for clarification:
On asking for a refund, you have a legal reason.
You can refund a game within 14 days after you have purchased the game.
If you play a game for two hours across all accounts, you cannot refund a game.
After the game's launch date, refunds are promising for only one day; moreover, if you download it at least one time.
Add-ons, downloadable, and season passes cannot be refunded.
Note: In a limited case, the digital game may be suitable for a refund within 30 days if you don't feel satisfied with the license agreement as long as you do not make or hold its copy.
Eligibility for Refund a Game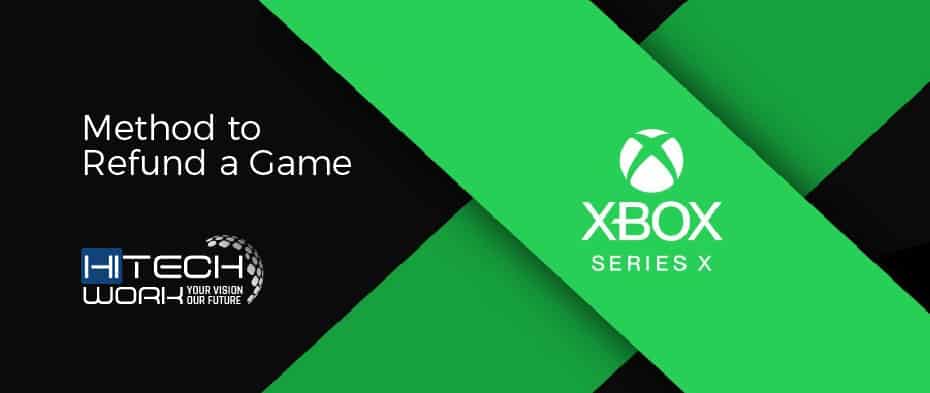 Here are the options to check whether you are eligible for a refund or not, which may help you to secure a refund for the game:
Accidently, you have purchased the wrong game.
The game-making was severely malfunctioning or not working correctly.
It might be an error with your bill.
Someone bought the game from my account.
Cancel the pre-orders of the game. It is much simpler to cancel the pre-order. So, requesting the cancellation more than 10 days before the game's launch automatically approved it.
Method to Refund a Game
For Xbox digital games, the refund policy is not simple as you think. Usually, digital purchases on Xbox are considered final. But in rare cases, Microsoft will relax refund rules, such as with a bug-ridden launch version of Cyberpunk 2077. Still, this policy is applicable if the company deems a product not fit to buy. You may find a refund button on a refund request page of Xbox where you have followed the instructions to request a refund:
Open the web browser on any device and move to the Xbox Support Refund Request
After accessing the page, log in to an Xbox account with your username and password.
Now navigate to the Order History
Choose the item's order number, and then at the bottom of the list, tap on the Request refund
For your refund request, select one of the legitimate reasons.
You might have to give additional information, depending on your reason.
Now confirm the email address for handling the request you want to use.
Finally, click on the Submit
Facing an Issue While Making an Xbox Refund Request
Microsoft's refund policy seems strict, but not impossible for digital items to get your Money back that qualify as refundable. But remember one important thing that doesn't abuse the system while asking for refund rights. Otherwise, Microsoft stops the refund money except when legally obliged.
Further issues users might face the failure to locate their purchase in the order history. In that case, there are various possible explanations:
The item might have been purchased from a different account.
Your purchase was a pre-order.
You gift someone a game.
The buy was made less than 24 hours ago.
You get an Xbox product physically.
Your purchase had a subscription.
How much Time takes Microsoft to Refund Money?
After finalizing your Xbox refund request, you get an email confirmation. Your purchased items qualify for a refund based on the submitted forms and documents. After verifying, a support team will reply to you. Now check the status of your request as an Xbox refund request is relatively easy. You may find the information in the account's order history. Then, Microsoft will return the money within business days of approving the refund request, but it does not mention the payment method for the refund.
Conclusion
You can get your money back on Xbox if your game is not working properly or making any issues. So, with the help of this guide, you can easily apply for a request for a refund. Hopefully, you understand the entire policy and method to refund the game. If you have further questions about the refund request status, have any complaints, or don't get the confirmation email, you may quickly contact Xbox support service. Let us know how much this article is worth in the comment box.