Reverse Image search is a life-saver you wondering how to do it on iPhone? Or what benefit does this thing do, you may ask? Well, you've landed on the right article, as we are going to answer all your questions related to the Reverse Image Search.
What is Reverse Image Search?
Reverse Image Search is widely known as Google Search by Image. The Google Images Search box became accessible in 2011 and has been used by everyone ever since. However, now it has become easier to use as one can directly search items. Instead of going to the desktop and transferring your picture and opting for a long process.
How Does the Reverse Image Search Work?
It becomes hard for you to find an image when you have a new gadget or something you don't know the name of yet. That's when Reverse image search steps in. Reverse image search is an extremely beneficial and incredibly useful technology. Helps you find several "Matching Images" only by uploading a single picture. You can find similar pictures of the products you are looking for and get the best results.
Instead of typing it, search for a specific kind of thing, which can be quite a task; you can upload a picture and find the most relevant image easily.
If you find a new image on the Internet, then you can further find images that are similar to what you searched for. And can find results that too searching by your smartphone's camera alone.
How to Reverse Image Search on iPhone?
So, as we have mentioned above, now you don't need to sit for hours on your computers or desktops to use the reverse image search; however, it has been made easier. As you know, you can reverse image search on your iPhone, including screenshots, photos from the camera roll, and snapshots from the Photo Library, or even identify objects in the images. You can do all of that at your fingertips, along with moving out and about.
You need to have two things on your iPhone, either Chrome or Safari on your iPhone. In this article, we have shared various ways you can perform a reverse image search on any image on an iPhone.
How to Reverse Image Search on iPhone Safari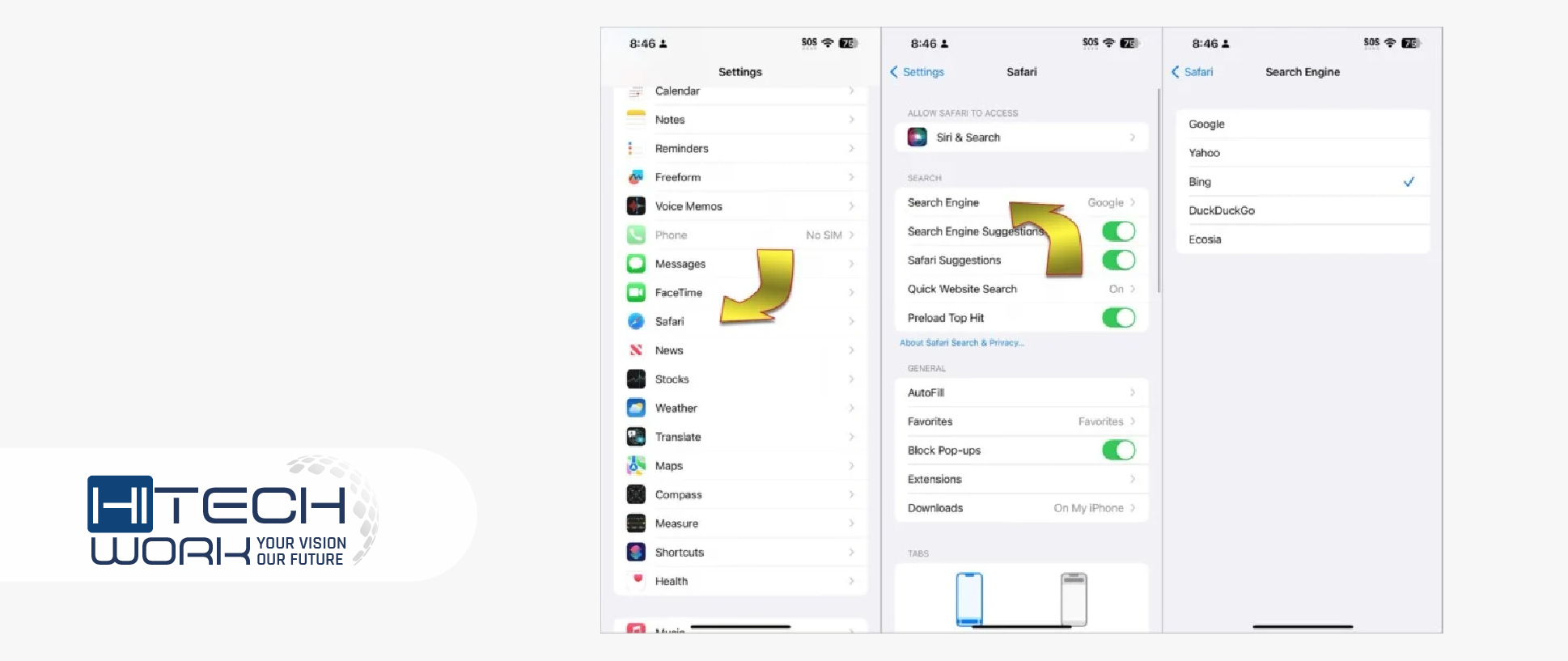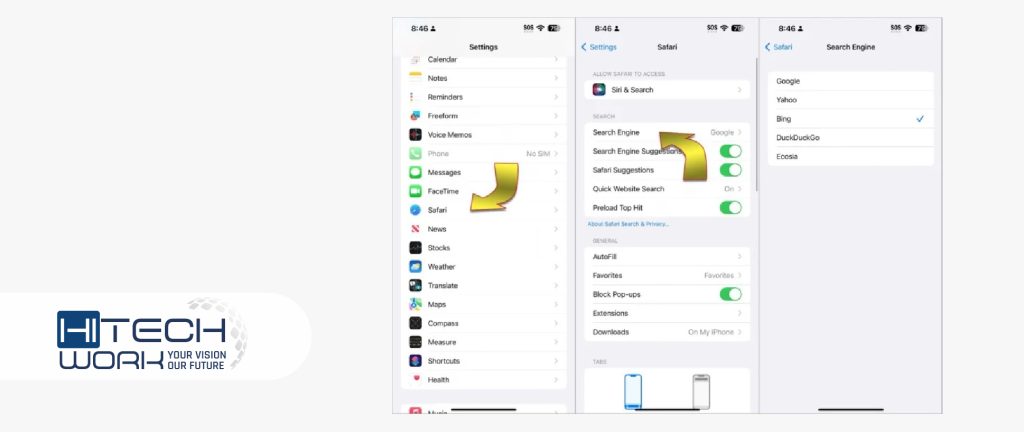 Firstly, open the Safari app.
Next, go to images.google.com and search for the image using keywords.
Then click on the image you want to use.
Now tap the Google Lens icon at the top right-hand corner of your screen.
After that, center the crop tool on the specific detail in the image that you want to search for.
Finally, scroll down to view the search results.
Reverse Image Search with Google Chrome on iPhone
First, open the Google Chrome app.
After that, go to images.google.com and search for images using keywords.
Then tap and hold the image you want to search for until the pop-up menu appears.
Finally, select the option "Search Google for This Image" from the menu to search and view results.
iPhone Reverse Image Search Using a Photo in Your Photos App
Open the Photos app on your iPhone, then go to your Photo Library.
Next click on the photo you want to use.
Now tap on the "Share" icon in the bottom-left corner of your screen.
Now you will select "Copy Photo" from the pop-up menu.
After that, open the Chrome app and double-tap on the search bar.
Then tap on the option "Search for Copied Image."
Finally, scroll down to view your search results.
Downloading the Google Lens App on iPhone Apple Store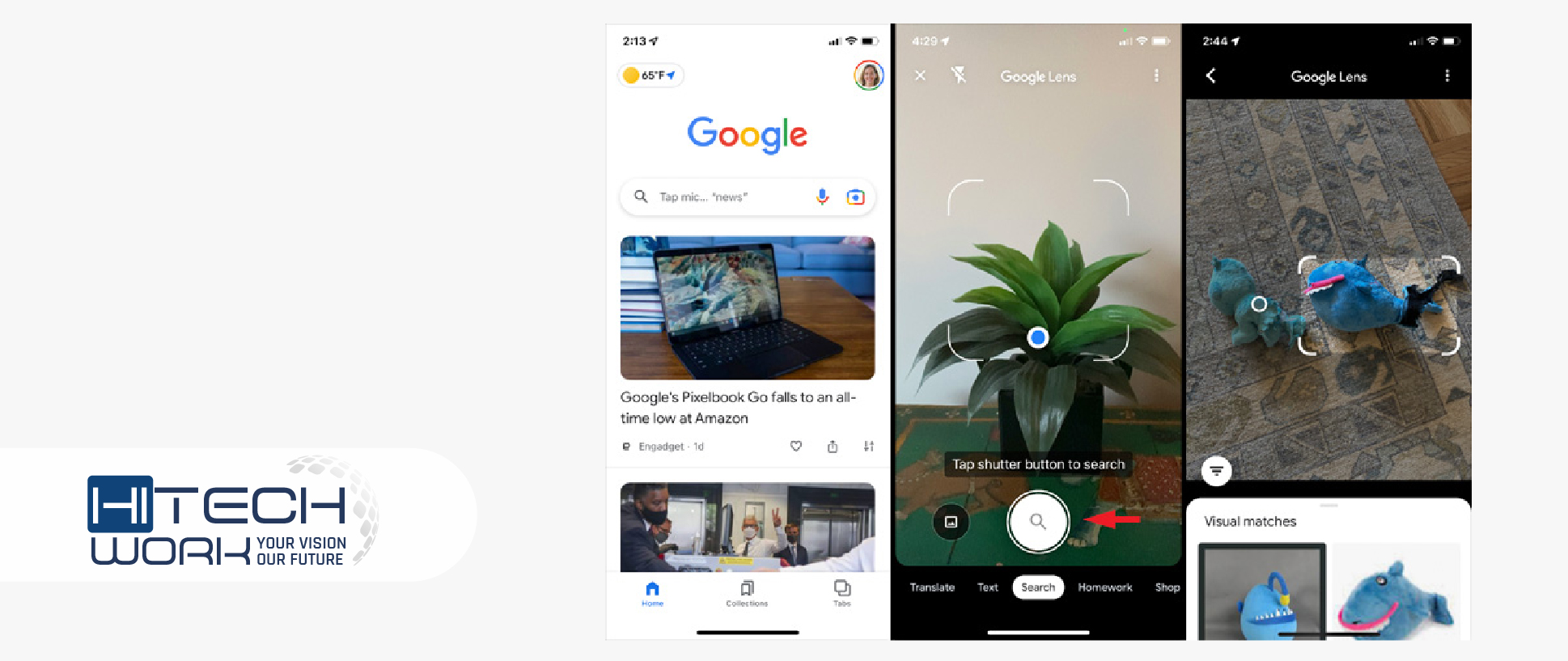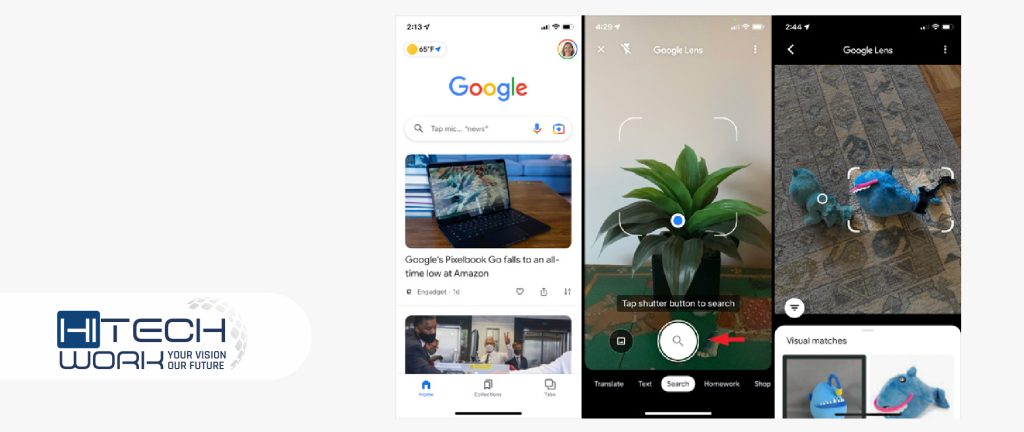 Google has been the leading and most powerful search engine of all and stayed consistent for years. Google has been successful worldwide. You cannot only type and search for new images. You can reverse search image on iPhone but you can also use Google to find images and pictures of our products similar to what you are searching for.
There are several methods of doing it on your iPhone, all of them mentioned above in this article. However, we have saved the best one for last as this has to be the easiest one of all. Yes, all you have to do is search by simply using an app called Google Lens, available for iOS on the Apple App Store.
Download the Google Lens app from the Apple App Store.
Open the app and take a picture of anything you want.
A crop tool appears in the center to search for the specific details of the image you want to find.
You can also click a picture of the text written in an unfamiliar language and get it translated into your language with the Google Lens App.
FAQs
Conclusion
It is sometimes very difficult to find an image when you don't even know the name of it yet or a product you don't know where to buy it from. It all has been made a lot easier. Yes, we have mentioned 4 different ways to reverse image search on iPhone. These easy ways can help you to find the products or images you are looking for. These only by being more specific about your search results instead of searching keywords and finding irrelevant things on the Internet. Hope you find this article useful!