Every iOS version always comes with several unique specifications. Similarly, if you have an iPhone 13, you can stream video content by activating orientation mode to maximize the quality of the video. In iPhone, most activities occur in portrait mode, while few things are much appreciated in landscape mode, such as watching videos and playing video games. So if you're confused about how to rotate the Screen on iPhone 13, no worries. You will learn here its activation hacks in a simple way.
Simple Hacks to Rotate Screen on iPhone 13
After getting the new iPhone 13, you will get the screen rotation option unlocked by default. Due to this, the user faces troubles while operating the device as it gets stuck in portrait mode or rotated automatically. However, there are two hacks that you may apply for locking and unlocking the Screen on your iPhone.
Hack-1 To Rotate Screen on iPhone 13
If the iPhone screen is not rotating, follow the steps below to lock and unlock the iPhone orientation.
Head to the Home Screen and Swipe down from the top-right corner of the display.
By doing this, you now have to Open the Control Centre, where you can find various options and shortcuts to access several features and services.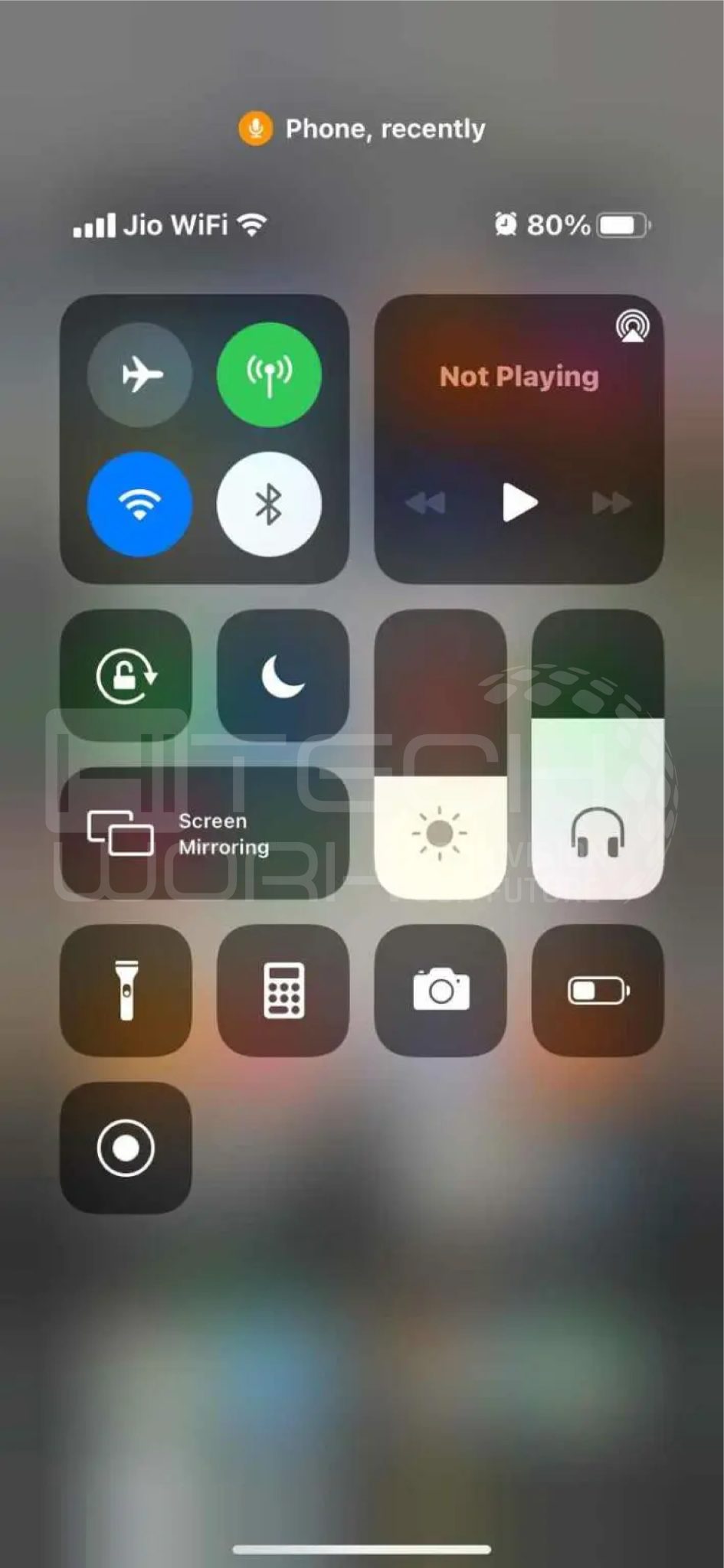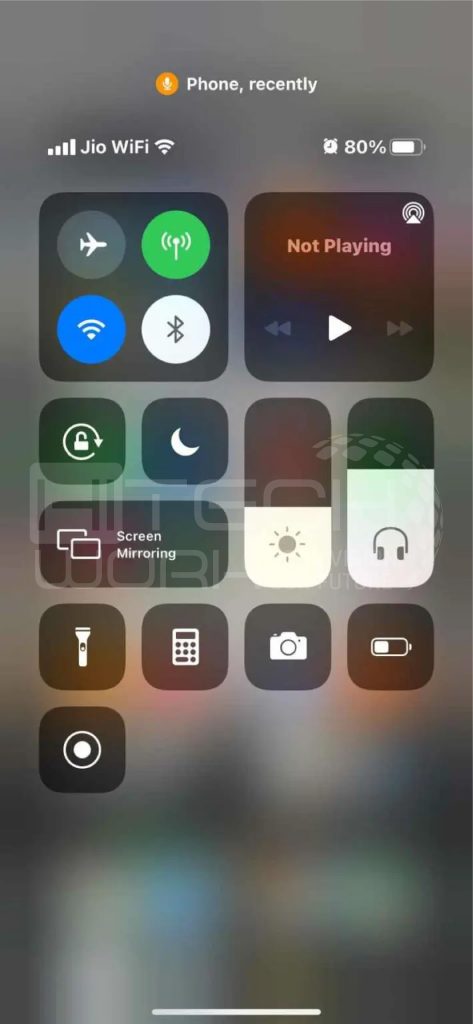 From there, Find and Navigate to the screen Rotation Icon. The screen orientation is locked if you see this icon on a white background. Indicating that your current screen orientation is a portrait will not be converted into landscape mode even if you try rotating iPhone 13 horizontally manually.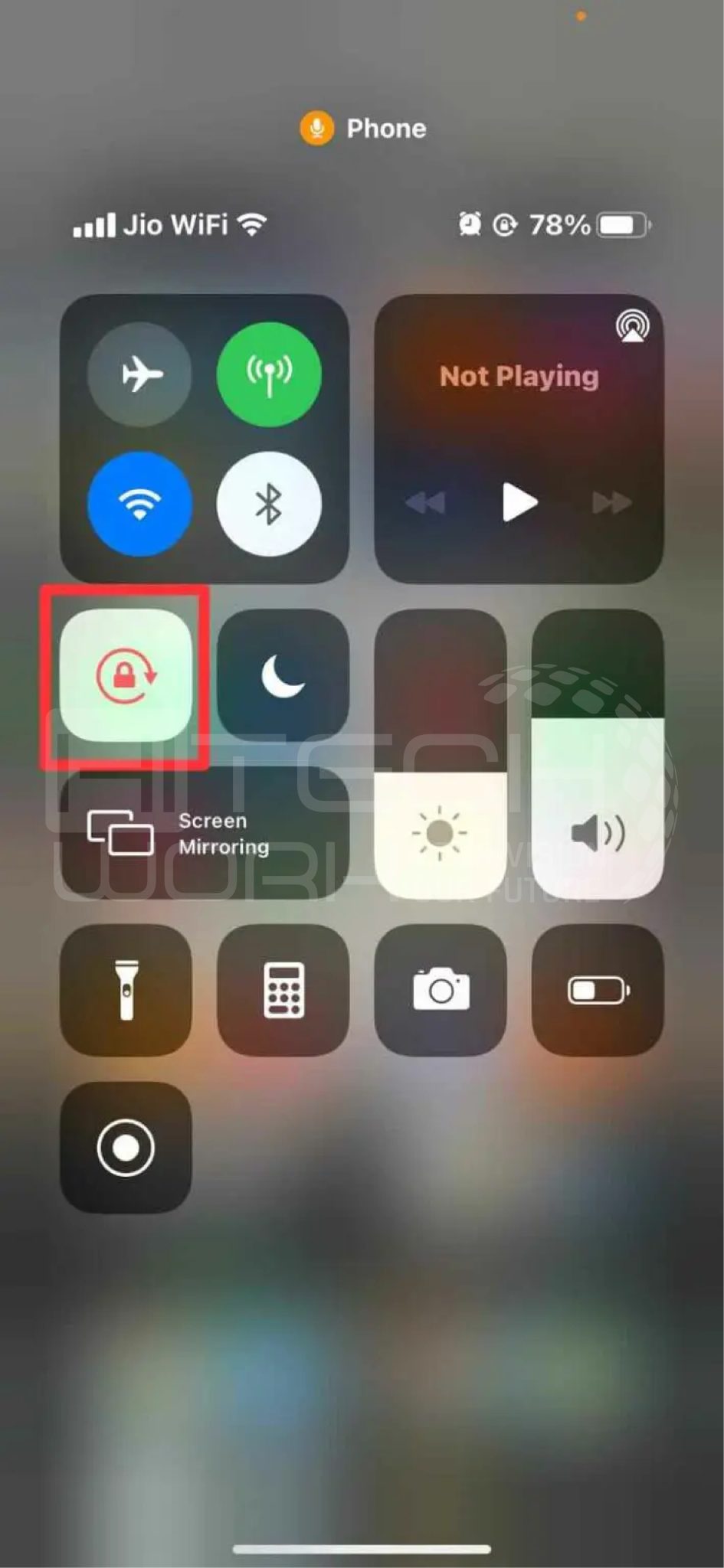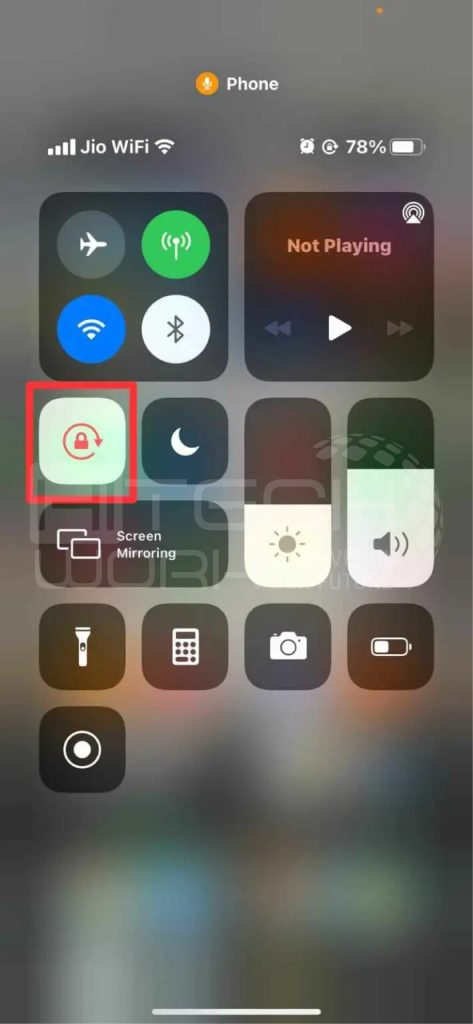 To unlock the screen orientation on your iPhone 13, you need to tap on the screen rotation icon, and once you do it, the background color will fade.
You even get a pop-up notification like "Portrait Orientation Lock: Off."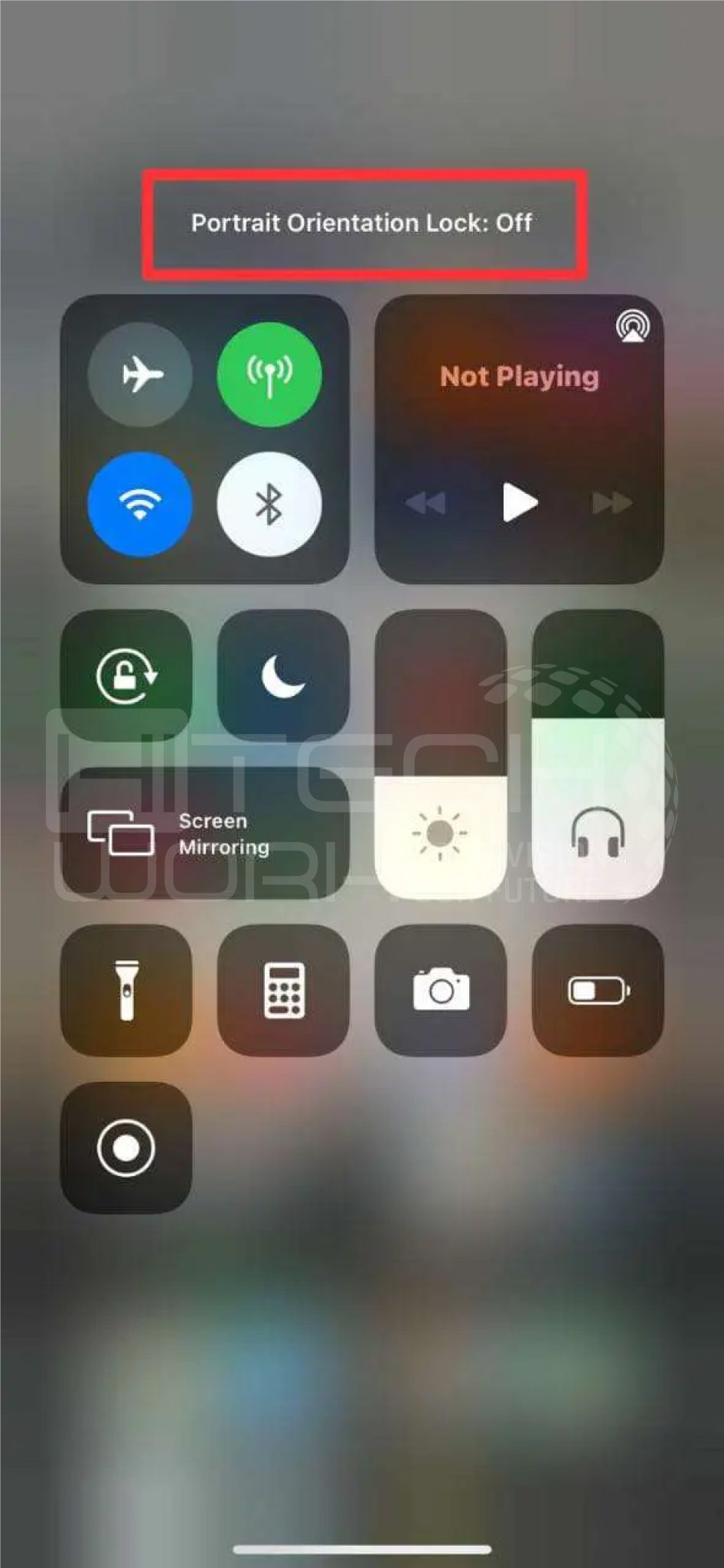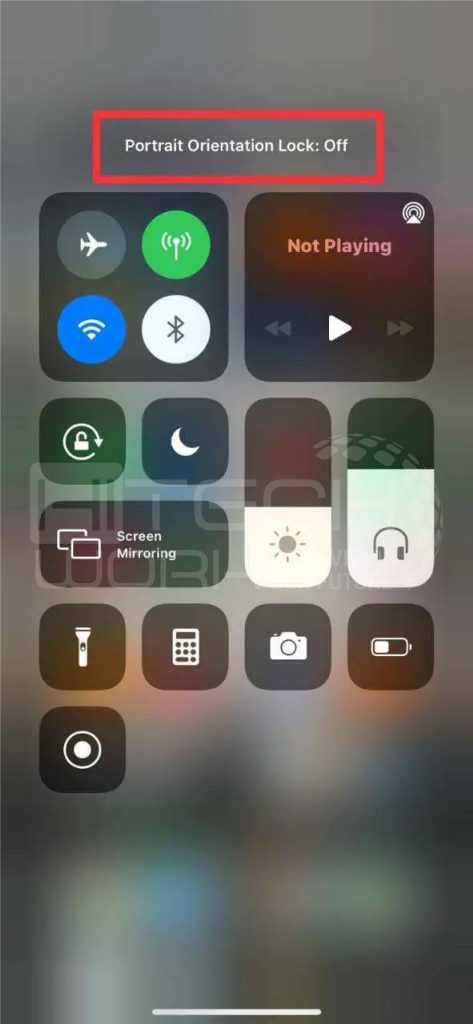 Open any app and rotate your iPhone 13 towards either side to ensure it works. You'd see the Screen is rotating. Moreover, if you want to turn on the portrait mode again, you must follow the same method. Go to the control center and tap the screen rotation icon again. Doing this will show you "Portrait orientation lock: On," on top of the Control Center in iPhone 13.
Hack-2 Get Screen Auto-Rotate Without Control Centre
Remember that you can access the Auto-Rotate using the back tap feature if you have iPhone 8 and later models or iOS 14 and later versions. So let's begin now with the given steps!
Open the Settings app.
Tap on the Accessibility option.
From the Physical And Motor menu, Select Touch.
Swipe Down and choose Back Tap.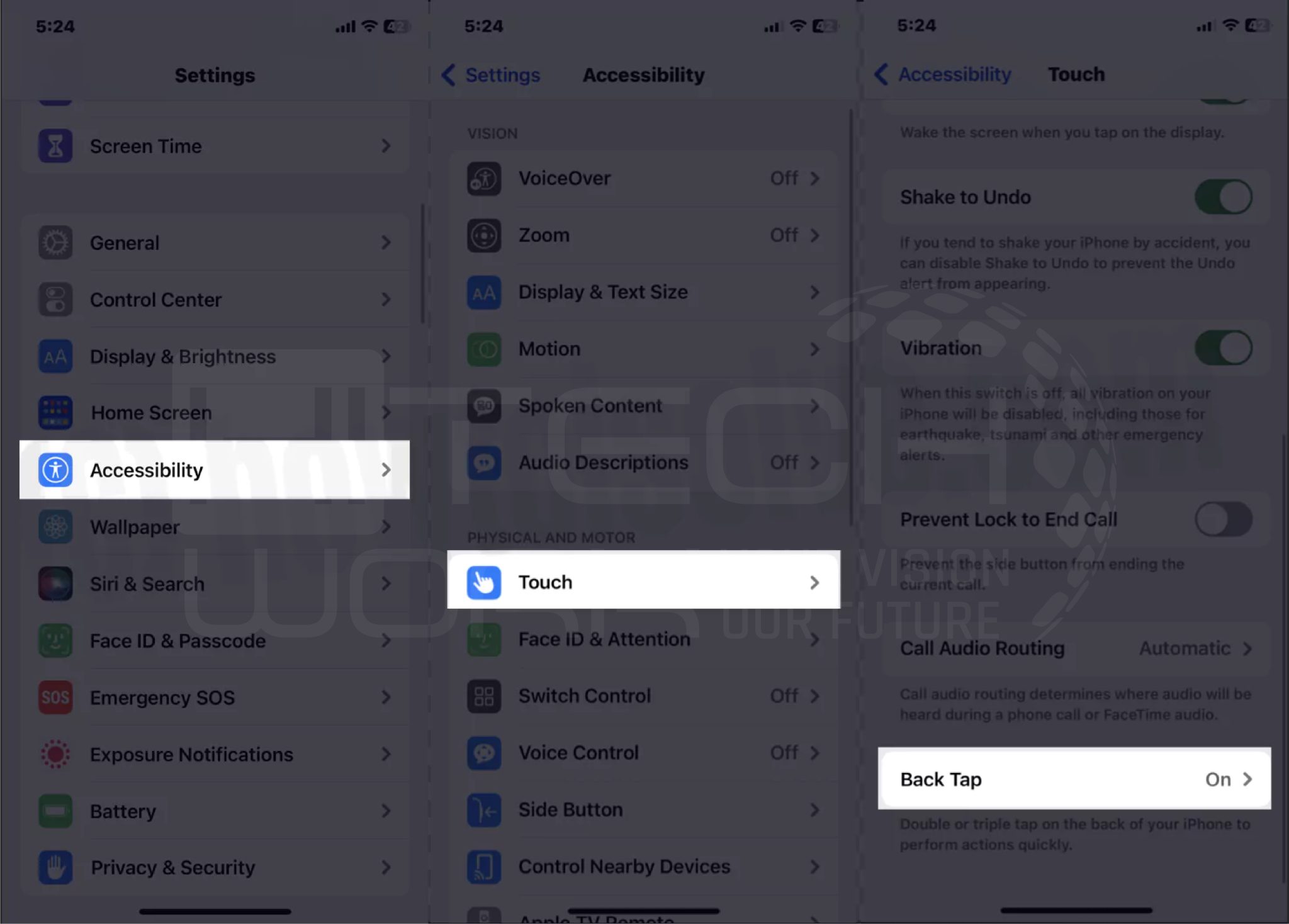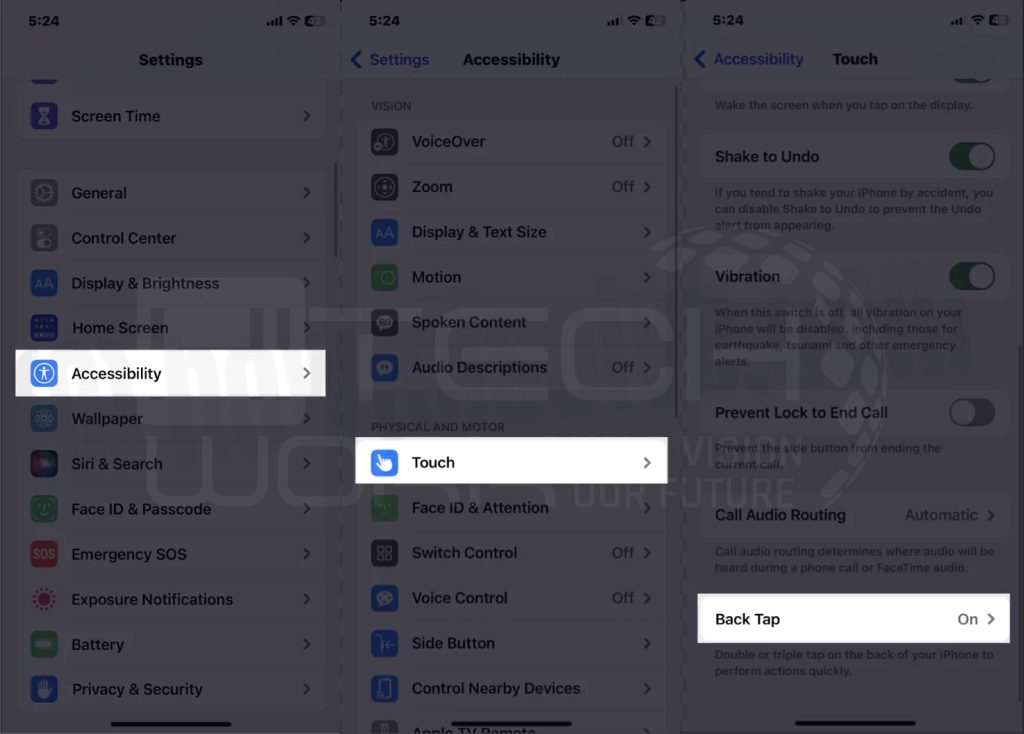 Now you should select between Double or Triple Tap.
Lastly, Select Lock Rotation from the available list, and you are done.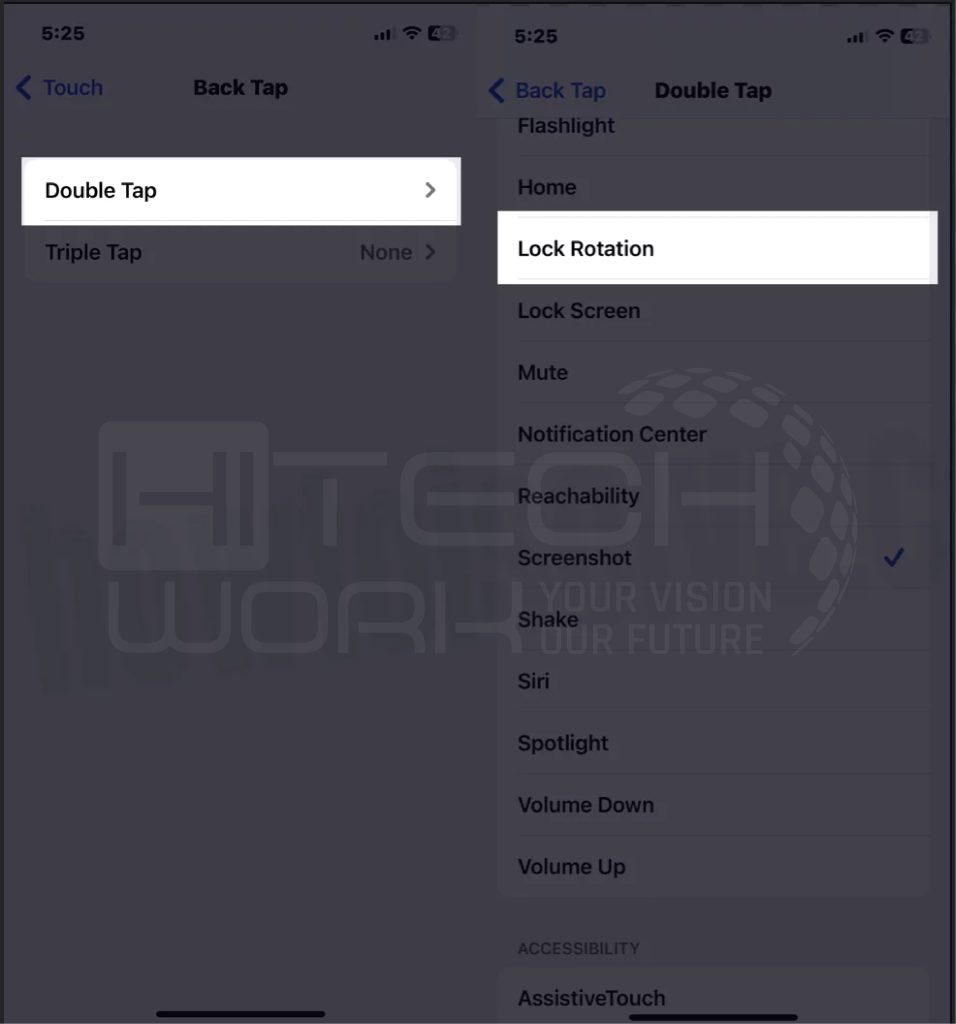 Conclusion
We hope you know how to switch between portrait and landscape modes handily. If it's not working, you can fix the screen rotation not working on your iPhone by following the hacks explained above.