Every device is now upgraded with the latest advancements, and everything around us is smarter, ranging from smartphones, smart TVs, smart appliances, and much more. Smart TV is one of the most popular examples these days. Generally, few people face little limitation while connecting their phone to any smart TV as their phones are incompatible with other systems. However, it's not the case with iPhone users. Because they can connect it and enjoy quality hours of entertainment with their friends, if you want it too, go ahead. Here are a few methods to learn How to Screen Mirror iPhone to Vizio TV.
Method-1 Screen Mirroring with Vizio SmartCash App Installation
Especially for this method, you have to install the Smartcash application from the app store. It's the native app of the Vizio brand, which keeps everything together and has a friendly interface with a full keyboard to determine your TV Shows and movie preference.
Follow the steps below to connect your iPhone to Vizio TV.
First, download the Vizio SmartCash app. Then go through the toolbar at the upper left of the phone and choose the device you want to pair with from the available list. Click on your TV's name and click on "Start."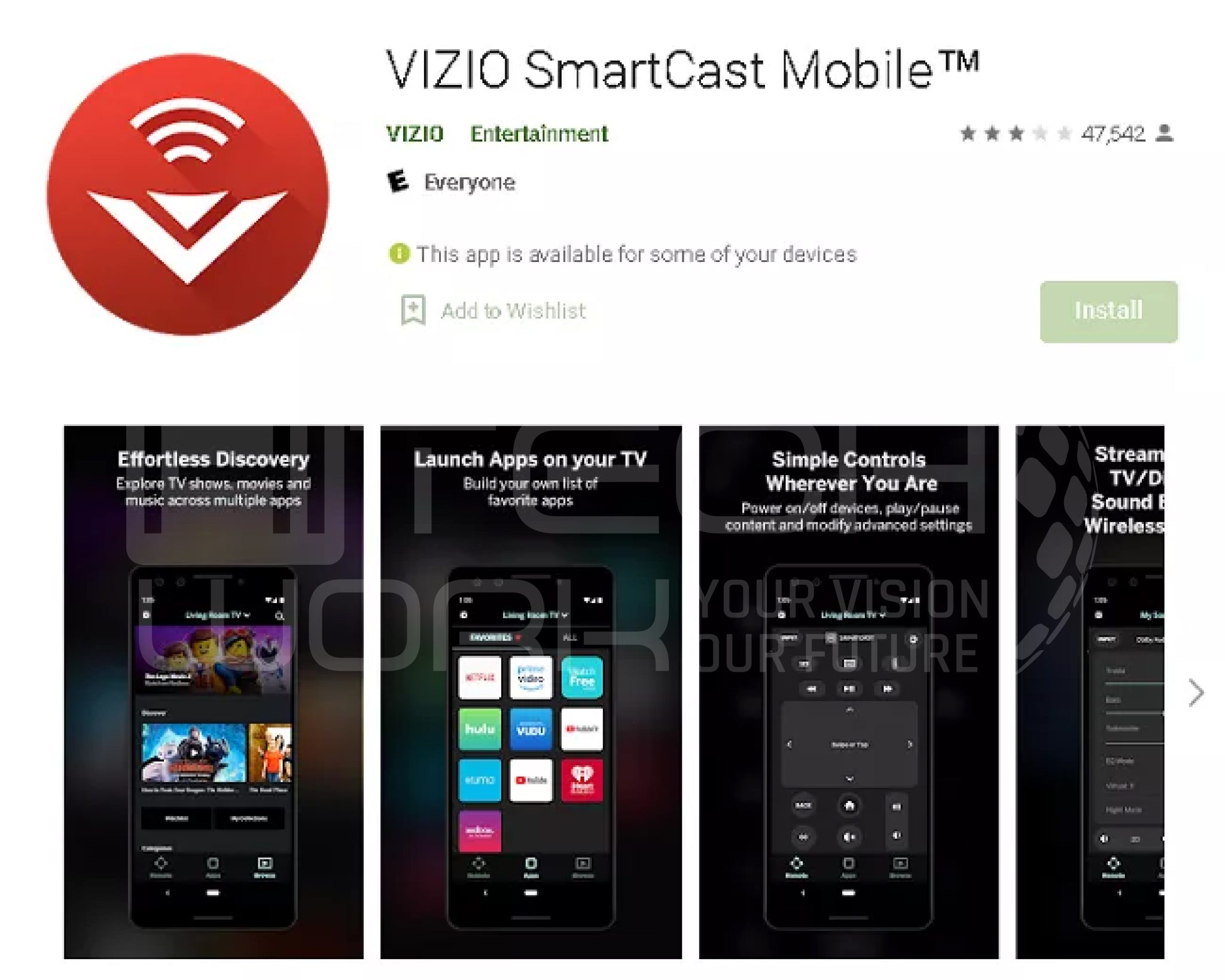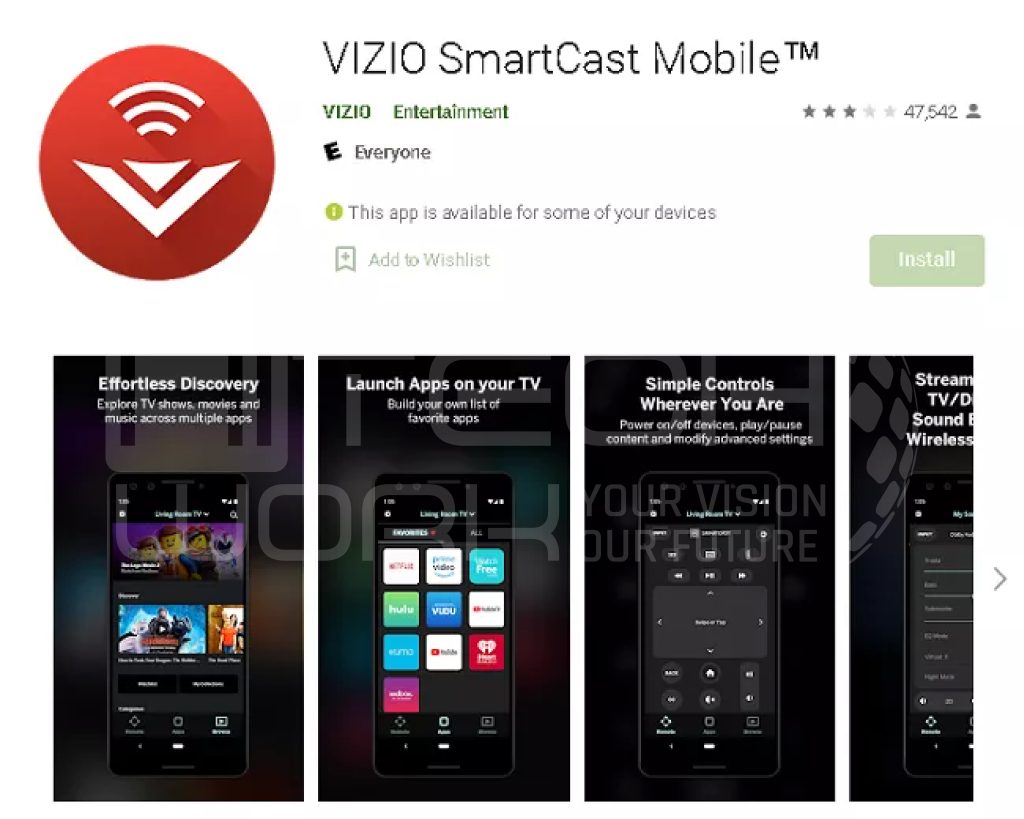 You will receive an option to validate the connection between your smartphone and the TV. Now you have to enter a four-digit pin code from the screen. Once you enter it, both these devices must be connected by Bluetooth or your home Wifi Network.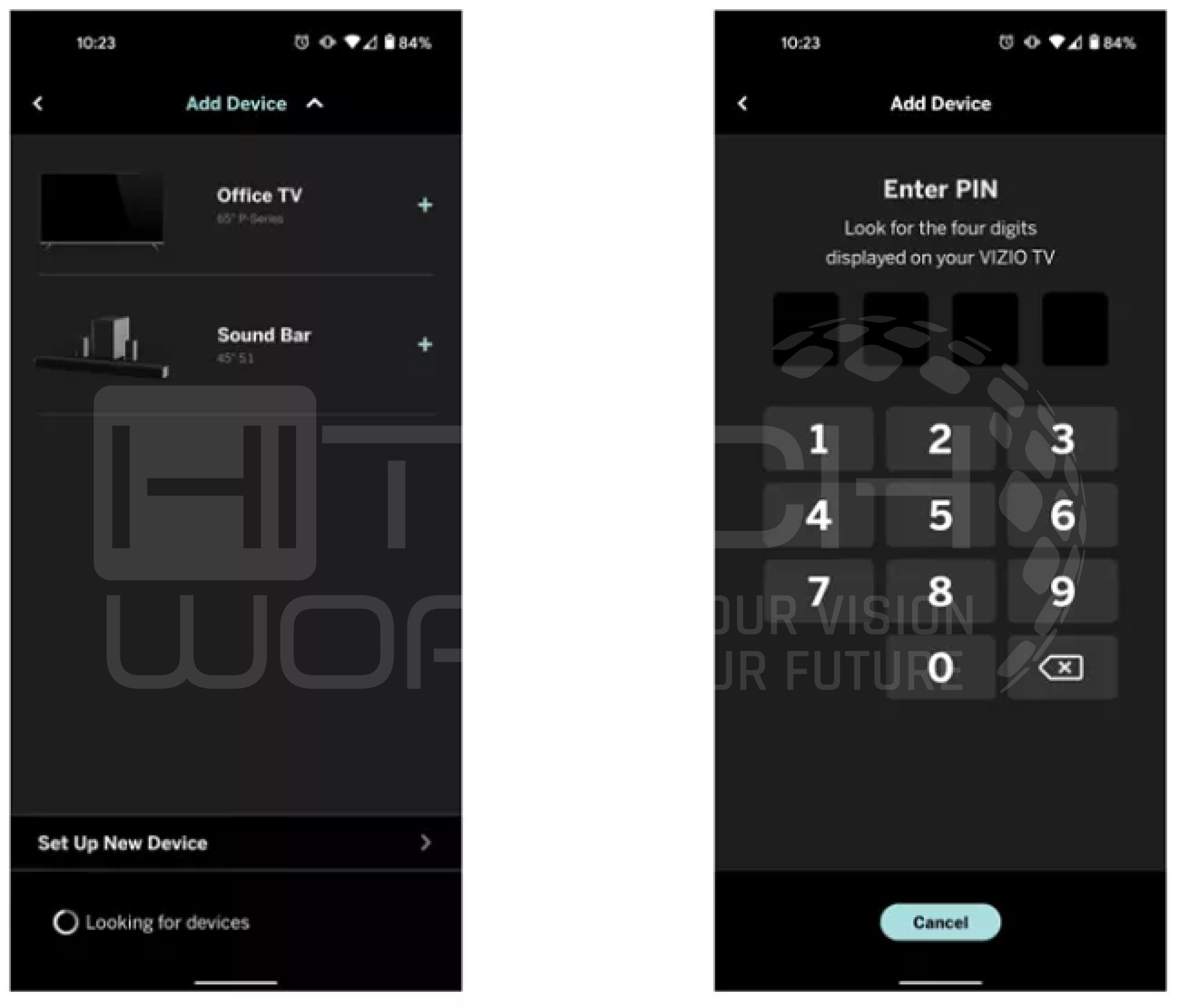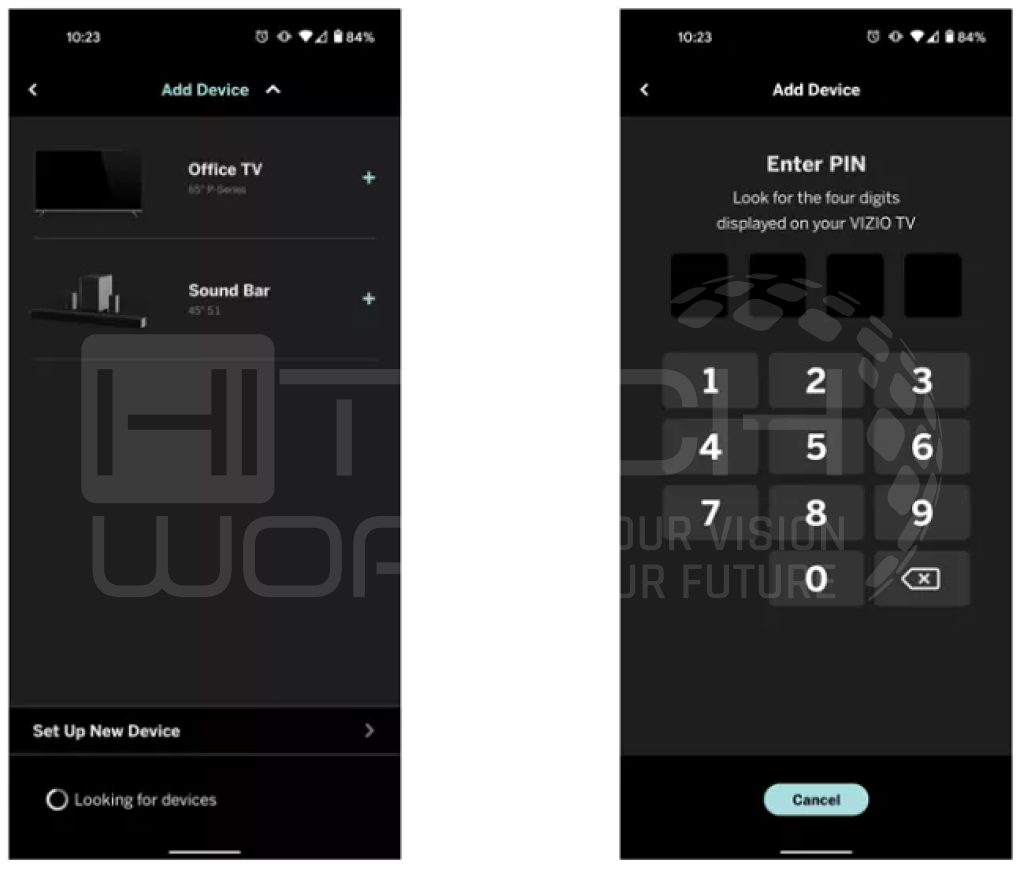 Successfully, your devices are now paired with each other. Further, you'll be asked to type the display name and lock the connection here. You're all done and ready to have fun on your Vizio TV mirrored directly from your iPhone.
Method-2 Use Digital Adapter to Screen Mirror iPhone to Vizio TV
This is the easiest way to mirror your phone with a smart TV. With the help of a digital adapter, you may also connect your iPad, tablet, iPhone, or Android device. You only require a digital AV adapter which you will get from Vizio Smart TV. This adapter allows you to screen mirror your iPhone.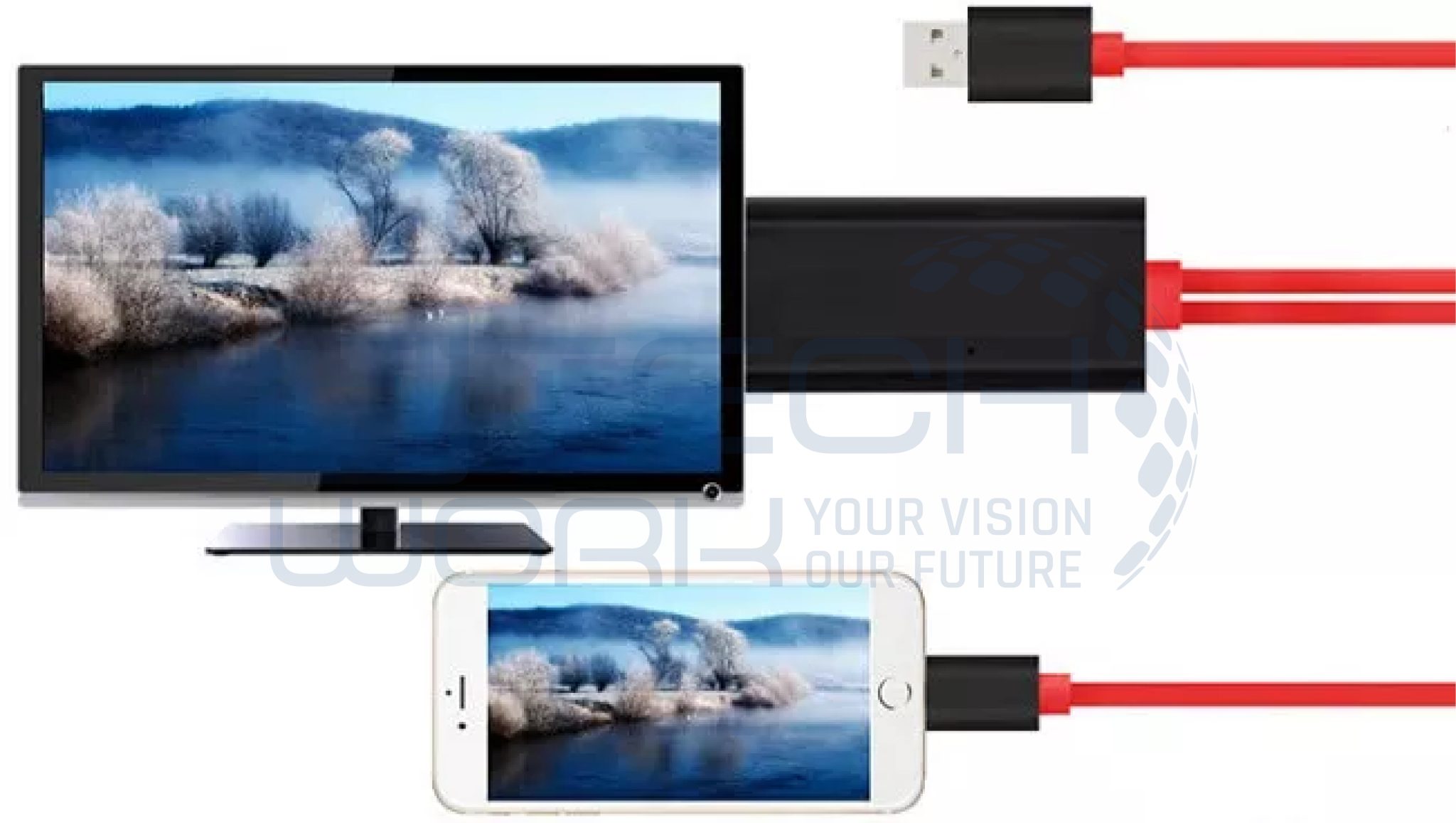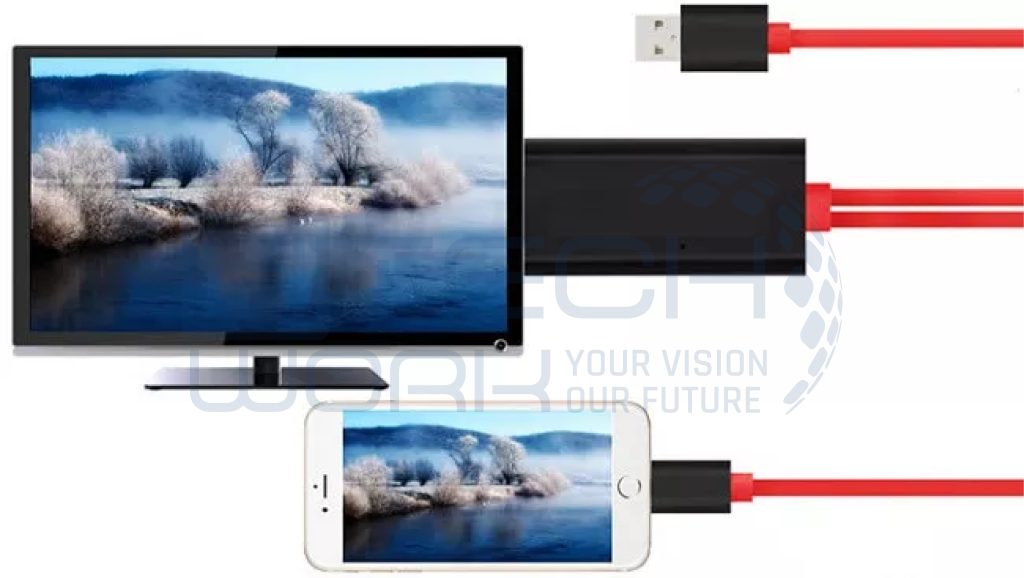 Let's begin!
Connect the lightning digital AV adapter to your phone. This cable would be in white color that you're supposed to connect with your phone.
Now link the adapter to your TV using the HDMI cable.
Once the cable is correctly connected, the phone screen will appear on your Vizio smart TV automatically.
Method-3 Use Airplay to Mirror iPhone to Vizio TV
Airplay is also the method to get your phone connected to Vizio TV. This feature, already available on your iPhone, lets you cast whatever you watch on your screen specifically from being at another location that accepts the wireless transfer. Below we have explained the steps to activate the iPhone screen mirroring with Vizio TV.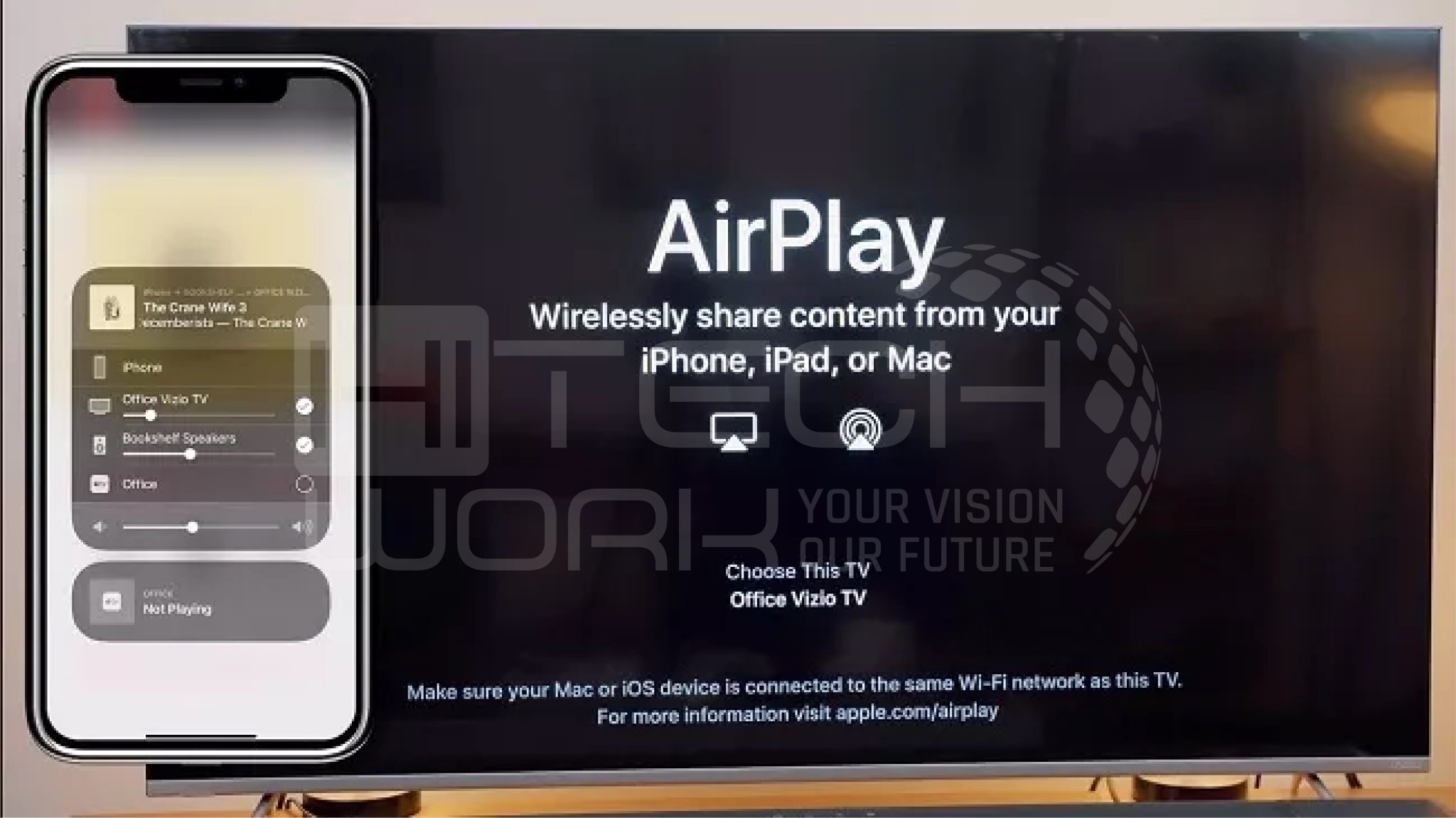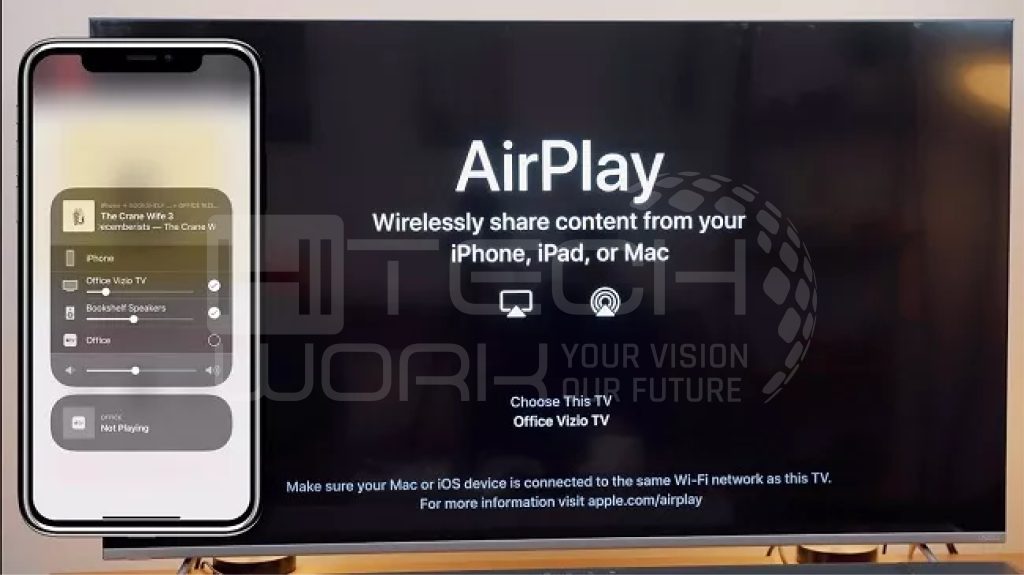 The first thing first you have to do is press the "Home" button on your Vizio remote. Track the "Extras" at the top right corner of the Vizio TV screen and Click it. Another option will allow you to navigate the Apple Airplay section.
Start pairing your iOS device with your smart television. Ensure both devices are connected to the correct Wifi network and your Bluetooth is switched on. Next, you have to swipe down on your iPhone and click on "Screen Mirroring. " Your phone will find the Vizio smart TV.
Pick your TV's name from the drop-down list and wait for both devices to connect. When you find a stable connection, you may see your iPhone's screen is finally mirrored onto the TV screen.
Conclusion
It is worth saying that watching your favorite shows on a big screen is always better than watching any show on a small screen, as it gives you a cinematic experience of a big Vizo TV screen at home. With the help of the methods above, you can easily mirror your iPhone on your Vizio TV and have quality entertainment in high-quality pictures on your TV screen.