Do you want to know how to relocate teams in Madden 22? However, relocation and building the teams franchise in another city is challenging in Madden 22. This guide will let you know about relocation teams, cities, uniforms, and Madden relocation logos.
Madden 22 constantly thrives players with an amazing upgraded franchise mode, and one feature that many users are looking for is relocation. Currently, 32 teams are in the NFL, meaning many places across the US cannot say they have their own team.
In madden 22, you can shift any active NFL team to another location. But you can only move a team when you are playing as an owner only. And keep in mind the locations where you can move teams are limited, and you have got there in a minute. That's why users are confused about how to relocate the team in a franchise mode. So let's get started.
Note: Keep in mind after relocation, there is no way back once the relocation is initiated.
Set Up Your League & Relocate a Team in a Franchise Mode
After becoming the owner of the Franchise, the first thing you have to do is to set up your league so that you can simply relocate your team. When you start setting up your Franchise, you have to head into league options and modify your relocation settings to all users or everyone. This will let you move the team you wish, not the other teams.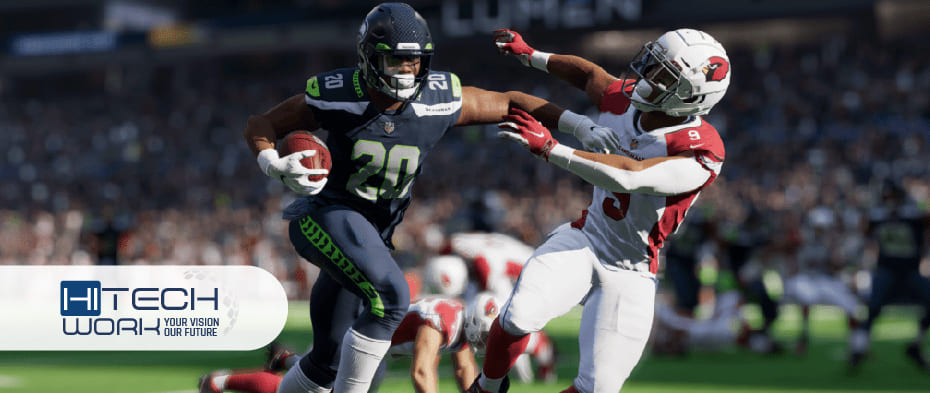 However, while selecting which team to relocate, the most significant factor is whether you wish to use the traditional relocation way or use a league setting to force relocation as an option. If you opt for the normal league settings with relocation set to "Normal," you can only locate when your stadium has reached a rating below 20, and most NFL stadiums are more than that.
So, to relocate a franchise, you have to do is move to the" Team" section and choose the "My Owner" form there. You then move to choose "Stadium," and here you will be able to see the rating and happiness of the team.
Now, choose "Relocate" from here, and you will be shown many cities to relocate your team to. You can opt from 19 cities to relocate your team. You can consider the Fan interest in each city. We will mention the cities in the next section.
How to Force Relocation Teams in Madden 22
Force relocation is not so much different from normal. The only variation is that you don't have to follow certain necessities and can modify your city irrespective of your rating at any time. Here's how you can do it.
Launch options and tap on "Franchise settings."
Then, navigate to "League settings" and then tap "Commissioner Settings."
Next, tap on "relocation settings."
Now, tap on "all users only" or "everyone can relocate."
Hence, the force relocation will let you relocate your team despite your rating.
How Much Time Does Relocation Take?
It's essential to remember that relocation is a long process in a Franchise Mode, and you would not get your new team in a new location until Franchise starts. But keep in mind that you won't be asked to select a destination until the fourth or fifth week of the regular season.
However, you can activate Madden 22 relocation as soon as your Franchise begins, but you wouldn't be prompted to select a place until week four or week five of the regular season. It depends on whether you wish to thoroughly play the first season to ensure success heading into the move, but you can also just sim forward through the season.
Also, ensure to only move forward one week at a time, as you will be prompted in several weeks to select a new team name and logo, then new uniforms, and make preferences about your new stadium.
When the dust settles, you will be able to start the second season with your whole relocated team in place for franchise mode.
How do I Choose the Best Location for My Team?
You will have different cities to choose from when picking what location is right for your relocated team in Franchise, and there are three main factors that will most impact things moving forward.
Every location has a fan interest rating, market size, and personality, all of which influence how your Franchise could win or struggle after Madden 22 relocation is complete. However, selecting somewhere with the best market size and Fan interest will make things smoother for you financially following the move, but areas with fewer of each may acquire more success to prosper truly.
Although it's not fully mentioned how much influence personality plays in your Franchise, but it references the nature of the fanbase if you select to move there with your Madden relocation. Hence, you just pick the location you think is most suitable and start your journey with a new team you like in the best way.
All Madden 22 Locations
Keep in mind that no team names, logos, or uniforms have been modified in any way from earlier Madden versions. However, all cities have their own benefits, such as fan loyalty. It depends on what you wish to achieve. Almost every city has three nicknames for you to select from, so you can pick one to move on to selecting your uniforms and stadium design. Here we will mention all the cities where you can relocate your team.
Note: some cities purposely do not provide new nicknames; this will serve you well if you are finding to keep the same nickname and just move to a new place, so keep an eye on this.
| | | | |
| --- | --- | --- | --- |
| City | Market Size | Personality | Team Name Preference |
| London | Huge | Loyal | Black Knights, Bulldogs, Monarchs |
| Mexico City | Huge | Hardcore | Golden Eagles, Diablos |
| Toronto | Large | Loyal | Thunderbirds, Huskies, Mounties |
| San Antonio | Average | Loyal | Express, Dreadnoughts |
| Orland | Decent | Front runner | Wizards, Orbits, Sentinels |
| Salt Lake City | Small | Loyal | Pioneers Elks, Flyers |
| Brooklyn | Huge | Hardcore | Bulls, Barons, Beats |
| Memphis | Small | Laid back | Steamers, Hounds, Egyptians |
| Chicago | Huge | Hardcore | Cougars, Blues, Tigers |
| Sacramento | Average | Laid Black | Redwoods, Miners, Condors |
| Columbus | Decent | Front Runner | Explorers, Aviators, Caps |
| Portland | Small | Hardcore | Lumberjacks, River Hogs, Snowhawks |
| Austin | Decent | Front Runner | Bats, Armadillos, Desperados |
| Dublin | Decent | Laid back | Shamrocks, Celtic Tigers, Antlers |
| Houston | Huge | Loyal | Oilers, gunners, Voyagers |
| Oklahoma City | Small | Loyal | Bisons, Lancers, Nightawks |
| St, Louis | Average | Laid back | Keeps existing |
| San Diego | Average | Laid Back | Aftershocks, crusaders, Red Dragons |
| Oakland | Large | Front runner | Keeps existing |
However, you choose the city in week 1, and after choosing it, you will have to wait till week 6, then you can select your team name. You should remember that your choices are limited, but you get each team's fan interest sign for you to select wisely. Also, if you don't like the name in week 6, you can modify it again in Week 7. After modifying the team's name, you will have to opt for a new uniform out of the three uniforms given to you.
Now, choose the Stadium Type
However, there is an expensive version for every stadium, known as a deluxe stadium. These stadium kinds are:
Futuristic
Canopy
Hybrid
Sphere
Traditional
Every stadium's costs differ in abilities, so you will have to ensure to keep balance in all factors when building a stadium. After choosing the stadium, you wish to build, tap on the "Begin construction" option.
Moreover, you can also build suites in the stadium, which are useful for the stadium in the long run. If you are aiming not to stay in that city for long, you just have to focus on stadium funding and the necessary stuff. After that, you can move in at the start of the new season in week 11. Then, you can upgrade it or rebuild it if your rating is below 40.
Madden 22 Best Teams To Use in Franchise Mode
Here we will mention some best teams you can use in franchise mode for Madden 22 so you know which ones to choose.
Jacksonville Jaguars
Miami Dolphins
Las Vegas Raiders
Buffalo Bills
Cincinnati Bengals
San Francisco 49ers
Denver Broncos
Chicago Bears
Los Angeles Rams
Kansas City Chiefs
Dallas Cowboys
Green Bay Packers
Philadelphia Eagles
Los Angeles Chargers
New York Jets
Final Words
You can now relocate your team without worrying about rating. First, you must note that the game will not let any team relocate whenever you wish, as doing so will need a low stadium rating to approve the relocation.
But you must remember that the relocation process will take a few weeks in the game. You may have to wait after opting for the city before you can select a stadium. But if this occurs, you can play that week and then check the notifications to take the other step.
Hope this guide helps you with relocation teams in Madden 22. If you have any queries, let us know in the comment section.