Are you searching for some adventurous shooting games on Nintendo Switch? If so, in this blog, we will discuss the most popular shooting games on Nintendo. Although the Switch has a reputation for being the best game console and has changed with switch games offering a robust lineup of 2D and 3D shoots games.
In addition, It has abundant games to sink your teeth into this portable console. You can also find indie shooter games on the system, some from third parties and even one from Nintendo itself. Your duty is to manage the battle and become the best snooper. Now, let's move further to discuss the best F.P.S. & third-party action games on the Nintendo Switch & what makes them so great.
Top 15 Shooting Games on Nintendo Switch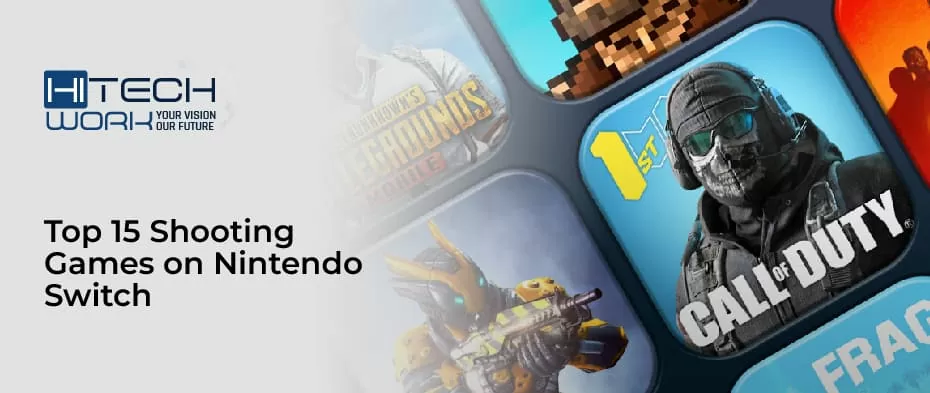 We have checked the diversity of Nintendo shooting games that you can buy at a reasonable price. So here in this section, we will let you know the list of our top picks and their overall performance. That will assist you in making your choice.
1.      Doom
We would love to start our list with Doom, which is developed by I.D. software. The Doom has surprised many users with its release in 2017. The game has not only to be worthy of the series but also boasted a much better performance. You can get it from $43- 54$.
Moreover, you can also get the violent "Glory Kills" system that performed superbly on P.C., Xbox One, and PS4 available on the switches handheld, with ample light gameplay. However, Doom has low resolution & quality in certain textures, but it works great on Nintendo. You can also access its sequel, Doom Eternal, on Switch. Hence, with all the remade games for Switch, Doom is likely the most remarkable with its multiplayer feature.
2.      World War Z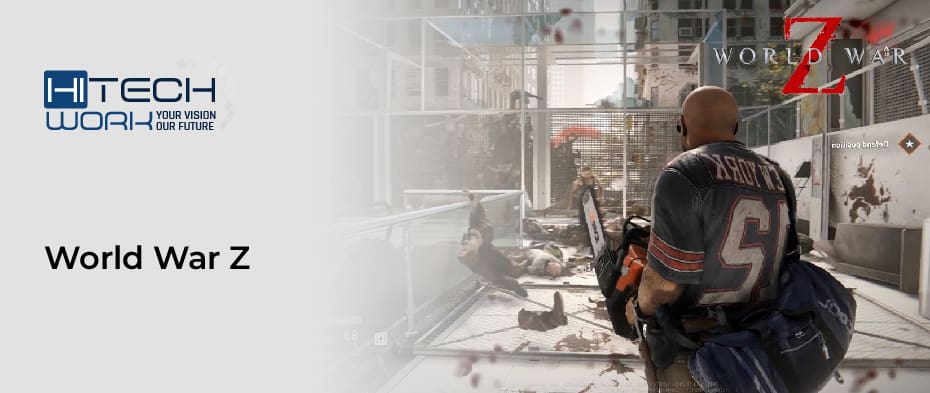 World War Z takes nearly two years to arrive on the Nintendo Switch. Aside from its actual quality, this is an exciting port that retains everything that made the original version fun to play: a large number of zombies to kill.
World War Z is similar to a Left 4 Dead-style co-op shooter game in that it is bland and lacks anything that makes it stand out from the crowd. The game is still enjoyable, and you can also see some depth courtesy of the class system. So, you can level up six special classes, such as Gunslinger, Hellraiser, Slasher, Medic, Fixer, and Exterminator. Each has its own play styles and perks. So you can customize powerful weapons to endure higher challenges. A friend's group searching for a third-person shooter to play together can do much worse than this zombie-themed gambol. However, this game was released in 2019 on Xbox One, P.C., and PS4 and in November 2021 on Switch as a third-person shooter game.
3.      Metroid Dread: One of the Best Nintendo Switch Shooting Games
If you are searching for one of the great Metroidvania games on Nintendo, this is it. Metroid Dread chooses up where Fusion left off narratively. But it's a much more instinctively modern title. It has the vibe of old-school 2D games with some challenging fights as a shooter.
However, you can get access to weapons upgrades, suite upgrades, and an entire suite of abilities to play around with. After looking into a mystery communication on Planet Z.D.R., Samus finds herself trapped in this hazardous environment. EMMI robots and other vile alien life forms have taken control of the inaccessible world. Samus' most challenging side-scrolling adventure to date requires you to hunt or be hunted as you navigate a mess of foes. Hence, the games come together to produce one of the toughest, most stylish, and scariest games ever on Nintendo for only $60.
4.      Wolfenstein II: The New Colossus Shooting Game on Nintendo Switch
However, its graphical downgrade on Nintendo is hard to miss. Wolfenstein II is the eighth title in the Wolfenstein series and a direct sequel to 2014's Wolfenstein: The New Order. The main Bethesda shooter franchise had its first title released in the 1980s. The game's narrative follows iconic hero BJ Blazkowicz as he slaughters Nazis in even more hilarious ways and even provides details on his upbringing and parents. It is mostly set in an alternate historical version of the United States that Nazi Germany occupied.
However, the game has outstanding first-person shooter gameplay with lots of challenges. It is likely to play as a one-man devastation crew or as a stealth agent who crushes enemies from a distance. If you love Doom and Doom eternal, then you will like Wolfenstein.
5.      Overwatch: Legendary Edition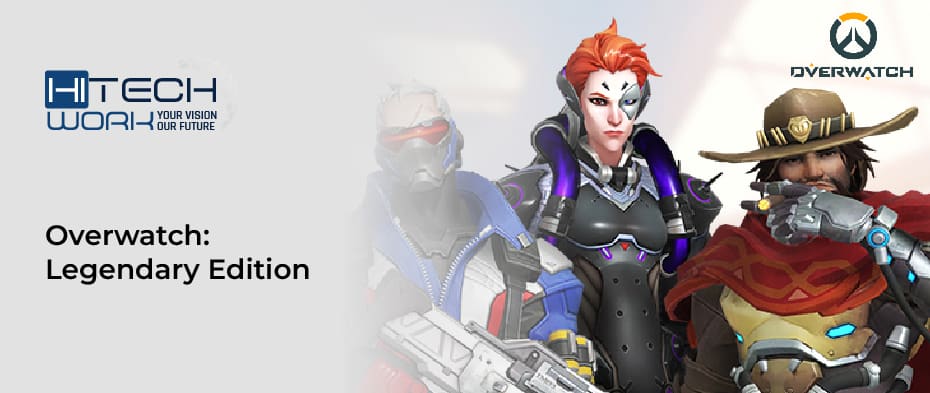 Overwatch was released on Nintendo in 2019, and despite some lower-resolution textures and a few loading problems, it's an entirely good way to play the online shooter. The same characters, maps, and modes are integral, and with a Wifi connection when you are out and about, it's the best way to keep playing and leveling up your account. Because of the game's constant addition of new characters and events, players on other platforms have been coming back for years. This is due to the game's blend of tactical team-based objective gaming with all-out action. Some games have been able to pull that off, even as a mountain of imitators has tried to steal Blizzard's thunder. Be on the lookout for Overwatch 2 if you like this shooter-fun play game.
6.      SuperHot: One of the Nintendo Switch Shooting Games
Some shooter games are as creative and tactical as superhot, with a challenging story. The game begins with just friend-to-friend conversations, and then the story opens up and becomes just a competition with a combination of conversation & games. The other essential feature in the game is that time only passes when the player moves, so the player is able to rightly measure every step to attack and defeat their targets proficiently.
Hence, it provides a first-person shooter experience unlike any other and offers a unique experience to the user. Although the campaign is a concise stint, upon completion, you get access to an entire wealth of new things, including non-stop and challenge modes. The story opens up in each level and proves to be one of the most fun shooting games for switches around.
7.      Borderlands Legendary Collection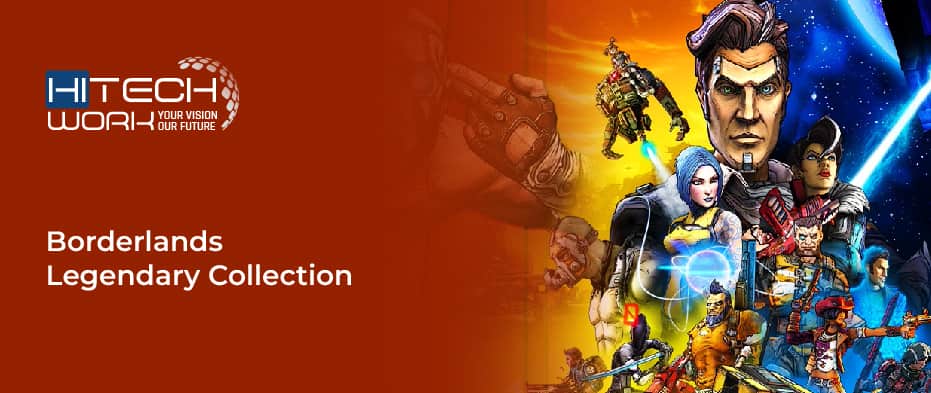 Thankfully, the fun shooting game Borderlands 2 is available on Nintendo Switch. It sends you on an insane quest for loot, with over-the-top weapons and a gameplay loop that will probably sink its teeth into you. It's essential for a game to feel good to play, and Borderlands 2 totally hits it out of the park in that area. Unlike many shooters that focus on realistic and dark tones, Borderlands always has highlights of silly themes and sticks out because of its beautiful cel-shaded visuals.
Moreover, you can play the original Borderlands, The Pre-Sequel, and Borderlands 2, along with all of their DLC, on Nintendo Switch. But Borderlands 2 is the best pick as it offers the strongest story and the strongest roster of characters. It is the best F.P.S. game of all time, and you can access it on the Nintendo Switch.
8.      Splatoon 2
Splatoon 2 is the only game that Nintendo itself develops & the game is part of a third-person shooter franchise. It has intense multiplayer gameplay as you wipe out your enemies with ink blasters while also trying to cover the map with ink as much as possible. The game's multiplayer system and customization options keep you busy despite matches playing out similarly every time. It also gives you another creative and plat-forming-filled campaign mode filled with lots of fish puns and a new cooperative salmon run mode that will put your capability to the test.
9.      Fortnite: One of the Nintendo Switch Shooting Games
Fortnite Battle Royale is the most popular video game, and you can now play it from the comfort of your living room using your Nintendo Switch. The game has used the formula presented in the culling e-player Unknown Battleground titles and combined it with a construction mechanic that lets you transform any location into a secure fort. Hence, the game's characteristic art style with frequent updates has modified the game drastically over time, and, as a cross-play game, it is well-matched with all systems. It means Nintendo players can enjoy the best of the battle royale genre with their friends on PS4, Xbox, or even on their smartphones.
10.     The Outer Worlds
The outer worlds are the most famous role-playing game on PS4 and Xbox One consoles, and it now has a Nintendo Switch version. The game provides players various choices, weapons to handle, and locations to discover, all while moving to the game's sarcastic but rich storyline. Some compromise has to be made in the gameplay because of the console's technical restrictions, but it's possible to get a great experience. When it was first released on Nintendo, it was difficult to play due to performance issues, but now it runs smoothly.
11.     Warframe
Users who cannot play Destiny 2 on the Nintendo Switch can instead play Warframe, which many users prefer. It is a free-to-play science fiction game that blends shooters and third-person action elements together, with diverse content and customization options. The Digital Extremes developers even include vast ships that you can fly through space to take on roaming enemies. You have very little to lose by trying it out, except the time you will spend playing it. It will get its hooks into you.
12.     Apex Legend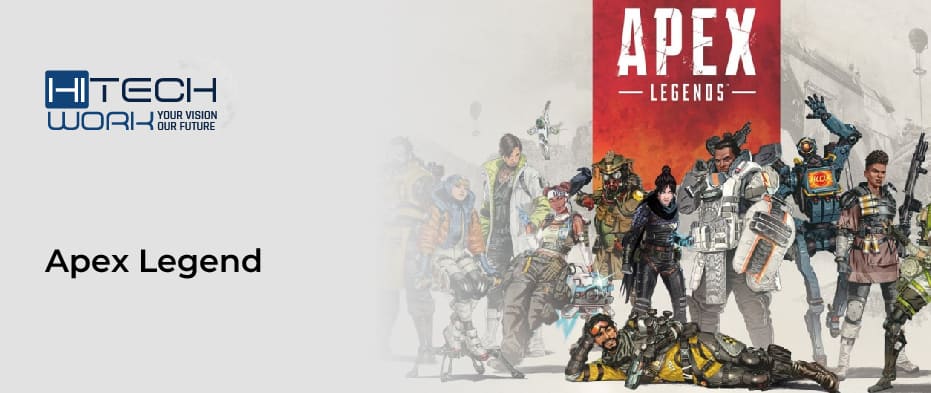 A free-to-play multiplayer battle royale shooter game launched by Nintendo in 2021. It has also been available on different platforms since 2011. But now, you can enjoy the game on the Switch with cross-play functionality. Apex Legends features diverse characters to select from, each with their own special skills and personalities. It brings a huge twist to the traditional battle royale formula while offering hero sniper elements.
13.     BioShock: One of the Nintendo Switch Shooting Games
It is one of the greatest first-person shooters ever, and now you can play it on the Switch. Its visual style is designed in a way that it still looks amazing and will probably remain timeless. However, the underwater city of Rapture is filled with stories, and its residents are as scary as ever.
Hence, we do not have enough good horror games, but Bioshock is among the big ones, such as Resident Evil and Dead Space, even if all these titles are often more action than anything else. In addition, when you complete the first one, you can play the other hits, Bioshock 2 and Bioshock: Infinite, as part of the collection on Switch.
14.     Metro 2033 Redux
If you wish for something with a little more relaxed pace than Doom eternal? The special features of Metro 2033 make it a must-play for fans of the genre. You have got a blend of horror, stealth, exploration, and action to enjoy as you make your way via the atmospheric post-apocalyptic setting. This game has some wonderful set pieces, and the overall mood is truly discrete. The port to the Switch came off without a hindrance, making this a brilliant way to enjoy the game.
15.     Bulletstorm
Epic Games developed this game. The game stands out for its impolite sense of humor, where players are rewarded with a prize for every kill, the more creative and better. Its gameplay is entirely different from the standard, focusing on points instead of just progression. Bulletstorm serves as a blown-up satire of other games, with a release that was not widely publicized. In fact, it's a shame that it received little attention because when compared to all the widely played shooting games on the market.
Conclusion
You can now enjoy the most amazing shooting games on the Nintendo Switch with fun gameplay. Moreover, you can also check out plenty of other shooting games on Switch, such as Paladins, Immortal Redneck, Crysis Remastered, Neon White, Sniper Elite III, and others. Hope, you guys will try the games mentioned above. Don't forget to comment with us and share your thoughts about this article. Also, let us know your favorite shooting game on Nintendo?