According to rumors, Nvidia's GeForce RTX 4050 graphic card will be introduced in June and will only contain 6GB of VRAM distributed across a 96-bit network interface.
However, the company launched the RTX 4090 7 RTX 4080 in September 2022, followed by the RTX 4070 Ti earlier this January. The GeForce RTX 4070 is tipped to go official release on April 13, and some new rumors say that NVIDIA RTX 4060 and 4060Ti will release in May, while the RTX 4050 will drop in June.
The RTX 4050 is rumored to be based on a highly cut-down version of the 5nm "AD107" silicon related to the RTX 4060. It may hold a narrower 96-bit GDDR6 memory interface and 6GB of GDDR6 memory, which is 25% less than the current-gen RTX 3050. Although, the RTX 4050 may still perform better than its forerunner due to its slighter memory.
Further, the RTX 3050 desktop SKU was postponed for almost a year, and now the leaks suggest a 4-month gap between desktop & laptop Ada entry-level graphic cards. The RTX 4050 desktop may share the GPU specification with the laptop variant featuring 2560 CUDA cores & 6GB memory.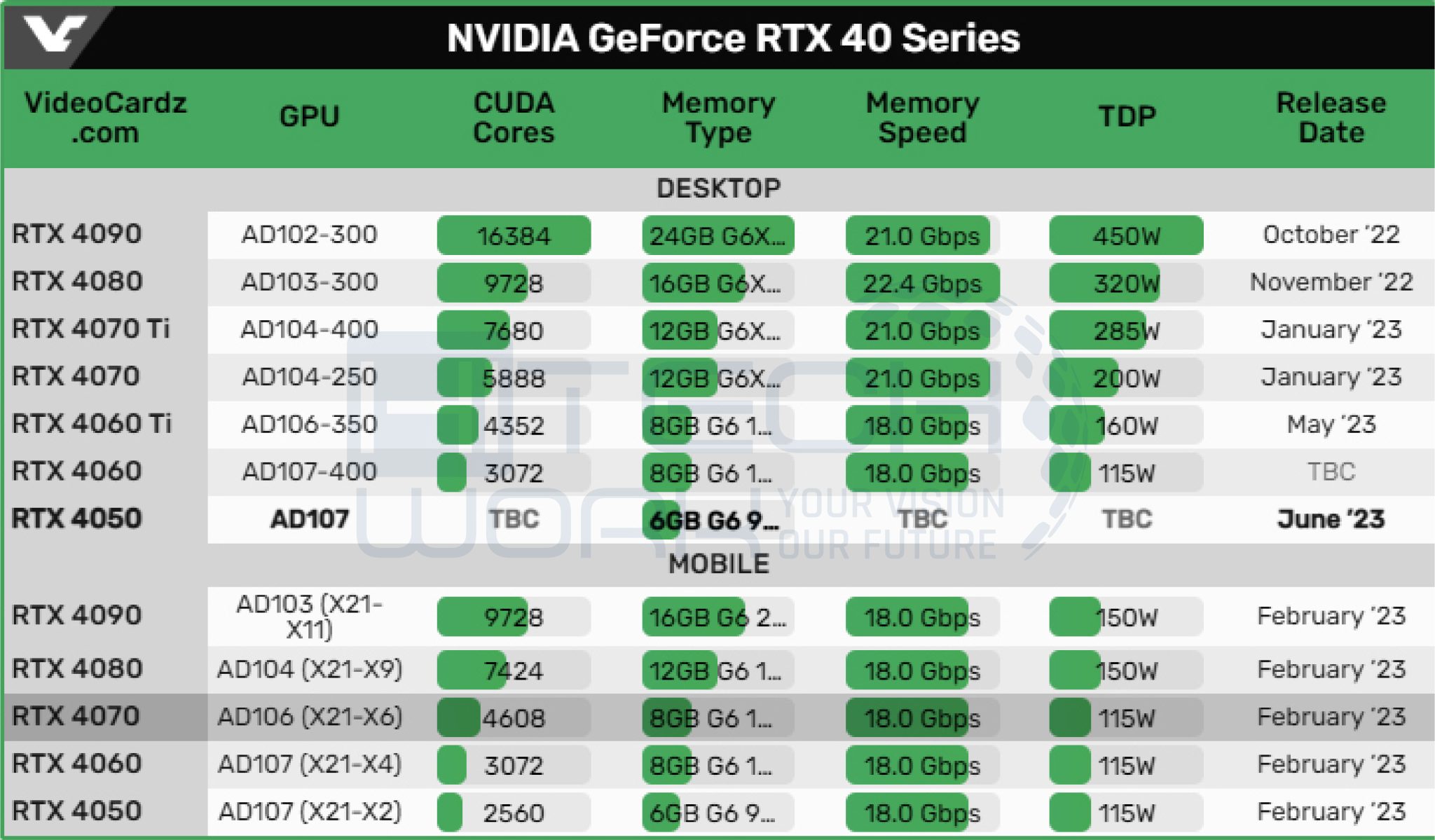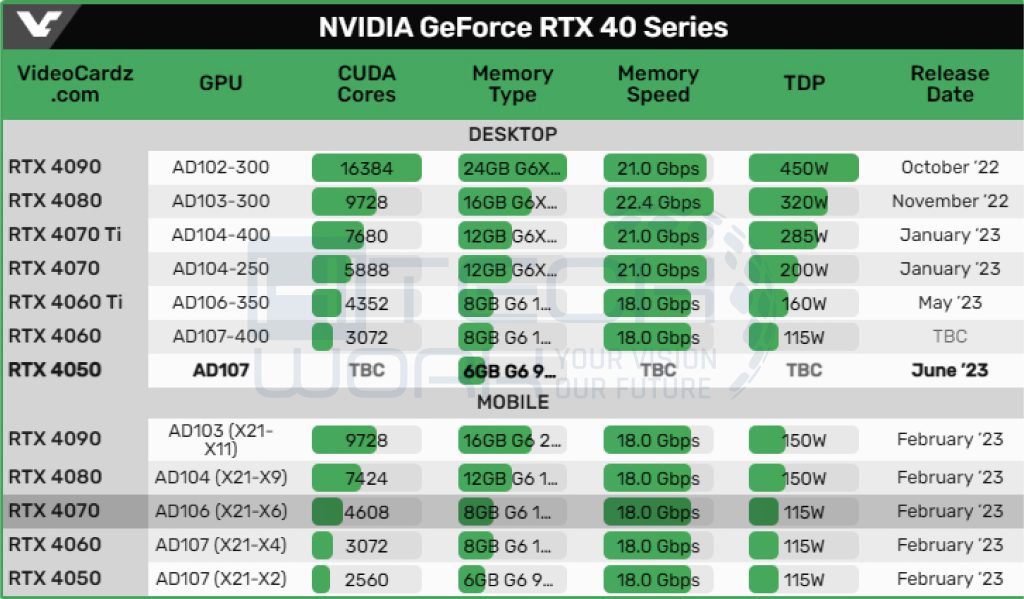 In the upcoming two months, NVIDIA's Ada Lovelace GPU series is planning to create an impact in the market with its lower-powered range of cards. The series include RTX 4050, RTX 4060 & RTX 4060Ti.
Why is this cause for concern? Because several AAA titles are now greatly reliant on at least 8 GB VRAM, with some modern titles entailing more than 8 GB VRAM to run properly. Because the RTX 4050 will be aimed at the mass PC market, most users may be unable to run games that require at least 8 GB of VRAM.
There is no more information about the upcoming GPU, but gamers have spoken about their dissatisfaction with the rumored specs that have been made public. The most troubling and disturbing aspect is the 8GB VRAM, which is considered insufficient for several contemporary games. Moreover, there are uncertainties surrounding Nvidia's choice to exploit the AD106 GPU instead of the AD104, which would have made for a more powerful card.
Editor's Recommendations