Are you searching for Rabbit Alternatives? Rabbit is a very famous platform for users which provides you with a way to watch online videos with your family and friends and you also don't need to sit in the same room. There are also Rabbit alternative websites. interact, and watch content with friends or anyone at the same time. Rabbit didn't have enough funds to keep the operation going and it has been closed since then, leaving many people stranded on the internet.
Kast added some updates with new features, but those features are not looking good so far. It might be a while until Kast can be a reliable and fun platform to replace Rabbit completely, but until then we have our own list of best rabbit alternatives that you can enjoy in the meantime. Have a look at these alternatives and keep enjoying watching videos and movies in groups.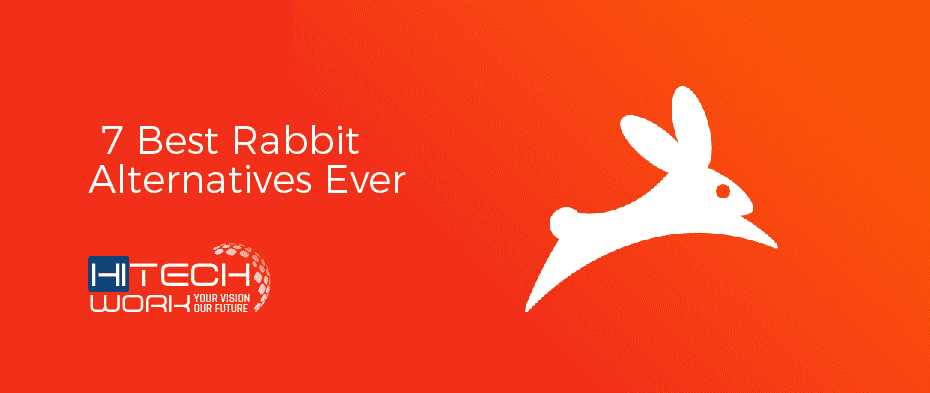 Rabbit Alternatives
The Rabbit was one of the best platforms where users were able to watch and share the content with their friends and family. It allowed us to interact and watch the same content with our loved ones. It required a host for the creation of a room and invited his/her favorite people. And it was completely free of cost. Additionally, it also enabled users to chat with others in the form of texts or video calls.
However, the company had no choice but to shut down last year. But the lack of venture capital (VC) funding and other intellectual property issues forced it to close down for good. Amanda Richardson, Rabbit CEO, confirmed this news in July 2019. Furthermore, all of its remaining assets were sold to one of its prominent rivals, Kast.
With Rabbit, your friends & family didn't even have to be in the same room to stream movies and organize meetings. Rabb.it even enabled the sharing of playable media like Netflix, YouTube, and Hulu videos across popular web browsers like Opera or Chrome.
Moreover, there was a Rabbit mobile app for streaming media while on the go. It was a wonderful all-round entertainment solution that lots of people will miss.
Fortunately, there are Rabbit website alternatives that you can use for streaming your favorite media both at home and on the go.
2020-22 Best Rabbit Alternatives Ever
1: SHARETUBE
You just have to create a room and share a YouTube URL to play the content in sync with other members. There is also a group chat option that can bring some degree of interaction among the users in your room.
It does not bring many famous features of Rabbit, but ShareTube does what it is supposed to do. It doesn't have many features of Rabbit but it offers a no-nonsense video watching experience with friends and family.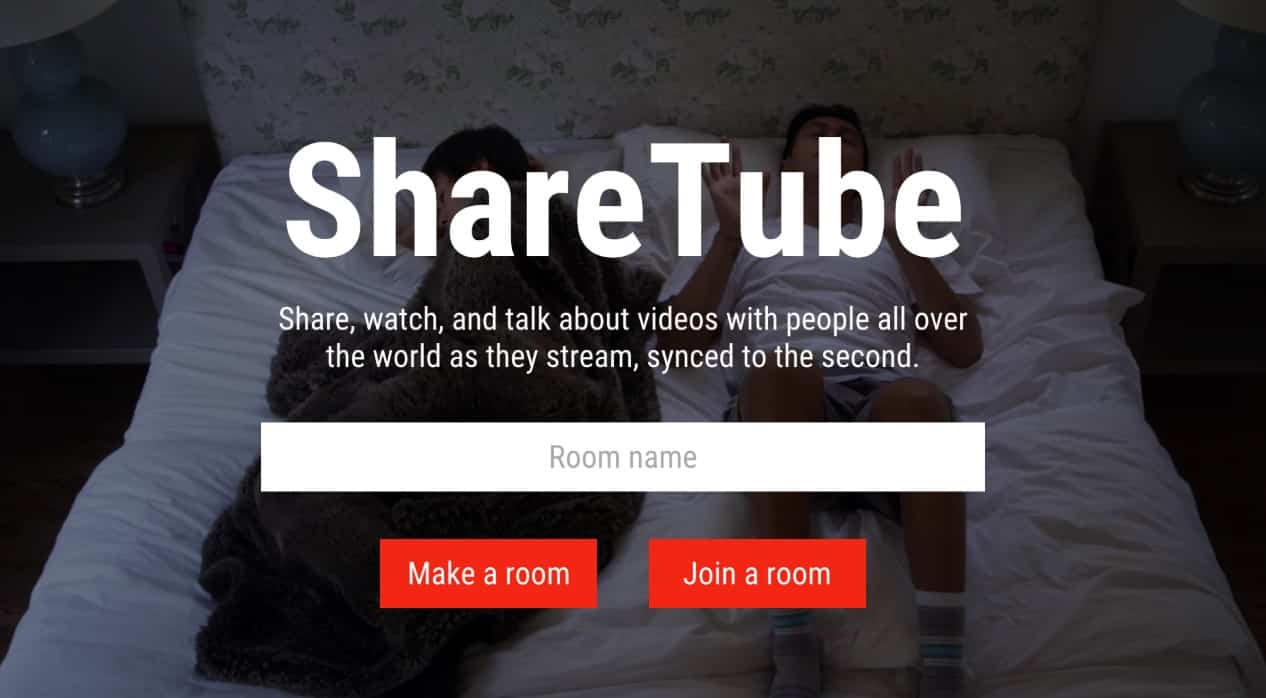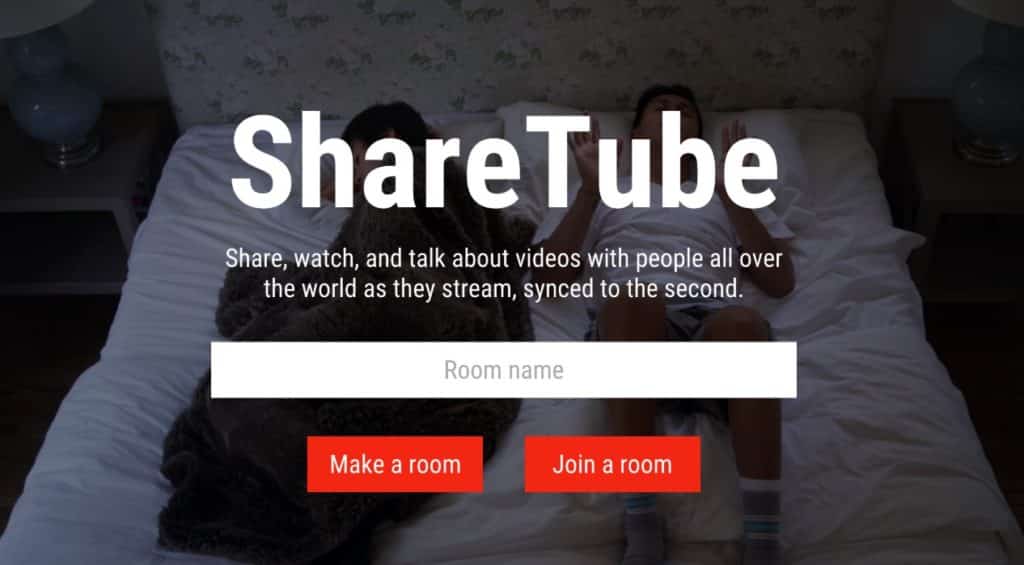 SHARETUBE
PROS
Chat Support
Sync Playback
Chat Support
YouTube Videos Watch Together
CONS
YouTube Videos Watch Together
Limited to YouTube
2: METASTREAM
It creates a WebRTC peer-to-peer connection to bring high-quality live streaming. Metastream works with both Chromium and Firefox browsers. It pops up with a number of useful features, like offline sessions, quick user management, and more.
it also supports all major streaming services like Netflix, YouTube, Prime Video, etc. Having said that, it does not have famous Rabbit features like streaming downloaded media, webcam, and audio support.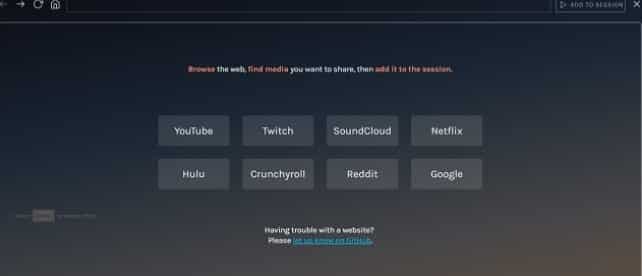 METASTREAM
PROS
Live Synchronization Playback
Major Streaming Services Support
Minimum Interface
Friends And Family Chat Room
CONS
No Audio and Webcam Support
3: SYNCLOUNGE
It allows you to connect to your Plex library along with creating a private room with your friends and family. It may not be a complete Rabbit alternative, but if you search for a dedicated co-watching app for Plex, it does a great job and excels at it. You can connect your Plex library with SyncLounge and create a private room with your friends and family.
The synchronized playback is quite good given SyncLounge uses its own server, instead of Plex servers, to pass data to multiple people. To summarize it, SyncLounge is great for people who want to watch your Plex content with other people.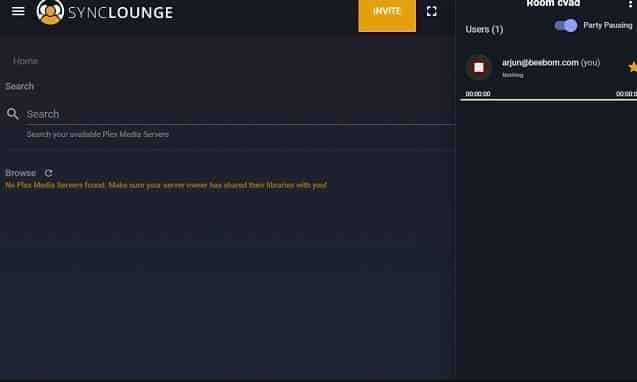 SYNCLOUNGE
PROS
Synchronization Playback
Stream Plex Library And Watch Together
Best For Plex Users
Chat Support
CONS
No Audio Message and Webcam Support
4: AIRTIME
Airtime is one of the best rabbit alternatives. with Airtime, you can watch YouTube videos together, listen to music, group chat using animated stickers, send sound reactions, GIFs, and a lot more. Airtime supports up to 10 users in a single room so that should be more than enough.
The great thing about Airtime is that it supports audio commentary and media playback simultaneously which was a popular feature of Rabbit. Besides that, you can send photos, short video clips, texts all while watching videos.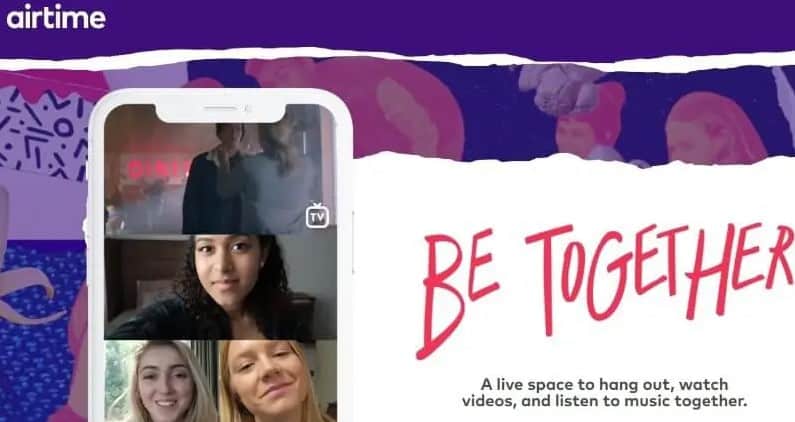 AIRTIME
PROS
Stickers, Audio Message, And Gifs Sharing At Real-time
Rabbit Alternative For Smartphones
Audio Support Connectivity
Youtube Together And Listen To Music Options
CONS
Latency Issues with Android
5: SYNCPLAY
If you've stored a nice collection of movies on your laptop and want to watch it with your family or friends, then make sure to give a try to Syncplay. Syncplay is almost similar to Rabbit but it does not have any interactive features like chat or audio message.
It has only one purpose: sync the media player across users and devices. The service is available on platforms like Windows, Linux, macOS along with players like VLC, MPC-HC, and MPV.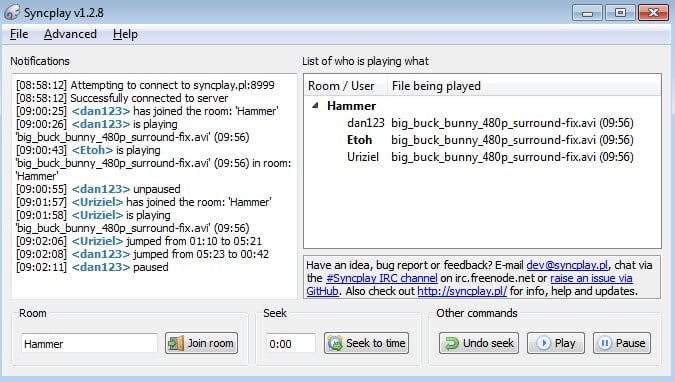 SYNCPLAY
PROS
Good Performance
Windows, macOS, and Linux Availability
Downloaded Content Watching Together Option
VLC, Media Player Classic Platform Support
CONS
6: PARSEC
You can invite anyone to your video stream and they can watch the content in real-time and there will be no latency issues. Parsec is not built for streaming video content and also, other members can't control the playback.
you will not experience any latency issues with Parsec. Your friends will be able to comment in real-time and you will be able to interact with them while watching videos.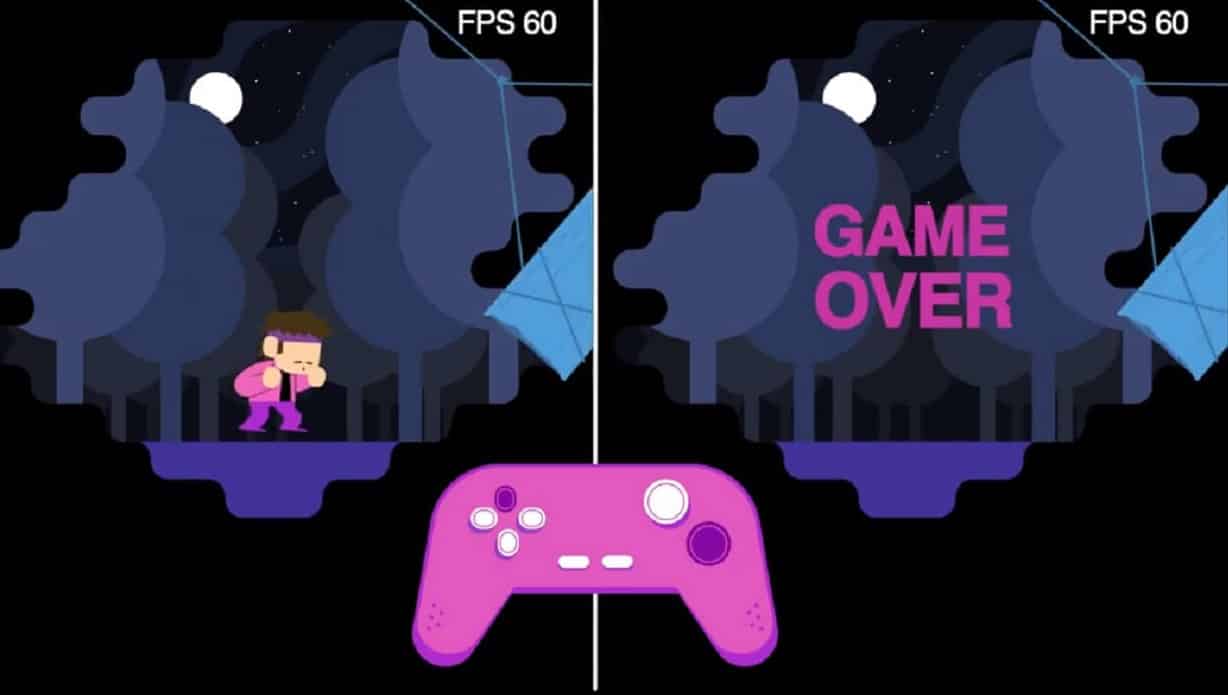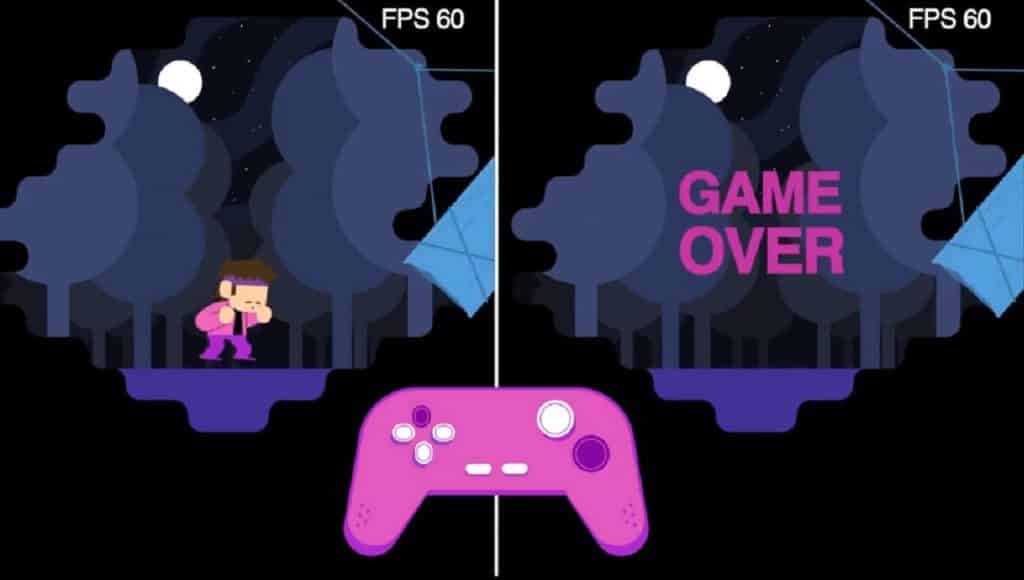 PARSEC
PROS
Sync Playback
Group Chat
Content Streaming and Watch Together
CONS
Game Streaming
No Webcam and Audio Support
One Way Control
7: TWOSEVEN
Twoseven is a real-time video sharing platform where you can watch videos with other people and interact with them using chat. However, it focuses on three things: live reaction using the webcam, support for maximum video streaming services, and real-time experience without any latency.
Twoseven has support for Netflix, YouTube, Hulu, Amazon Prime Video, and more. It also offers a Chrome extension which lets you stream a video from any website. Simply put, if you are looking for a Rabbit alternative that supports endless streaming platforms.


TWOSEVEN
PROS
Webcam Live Reaction
Excellent performance without Latency
Video Streaming Platforms Support with Netflix, YouTube, Hulu and more
Chat Room for Friends and Family
CONS
FAQ's Section
Q: Why did Rabbit shut down?
A: The company had 30 employees all over the world as of May 2019. In July 2019, Rabbit CEO Amanda Richardson announced that the website was soon to cease operations; a round of VC funding had failed in May, and Richardson was forced to lay off staff and begin shutting down Rabbit immediately.
Q: How do you use Kast like a rabbit?
A: On the left side of your Kast home screen, hover your mouse over the box that says "Your Name Watch Party": You can choose the "Kast" button to stream or watch video and text or voice chat. Alternatively, you can choose the "Watch" button to watch others' streams, listen in, and text chat.
Q: Does Kast cost money?
A: How much does Kast Premium cost? Kast Premium monthly subscription costs $4.99/month. You can also choose to get a yearly subscription for $49.99 and save $9.89 (16%).
Q: Did Kast buy a rabbit?
A: Kast acquires remnants of group-watch company Rabbit. The rabbit let's watch together with friends in real-time or offline. Kast informed that it has accomplished Rabbit's intellectual property with software stack, and several patents as well.
Conclusion
Above are recommendations for the best free websites like rabbits, please choose which one do you think is good? where you can watch videos online. Please like, and share your thoughts and suggestions on which rabbit alternative website you like the most.