Google AdWord keyword planner is a tool which is used to check the volume of the keyword on a particular word  means how many searches on that keyword. Professional blogger uses this tool to set the amount on a keyword to redirect the traffic toward his domain. Today we learn only how to make a Google Adwords keyword planner tool account and skip Adwords Billing Options.

Make Adword Account And Skip Adwords Billing Options
The process is very simple, In future may be Google Adwords change some step but the process remain same.
Open your Browser, go to Google

 and sign up with your email.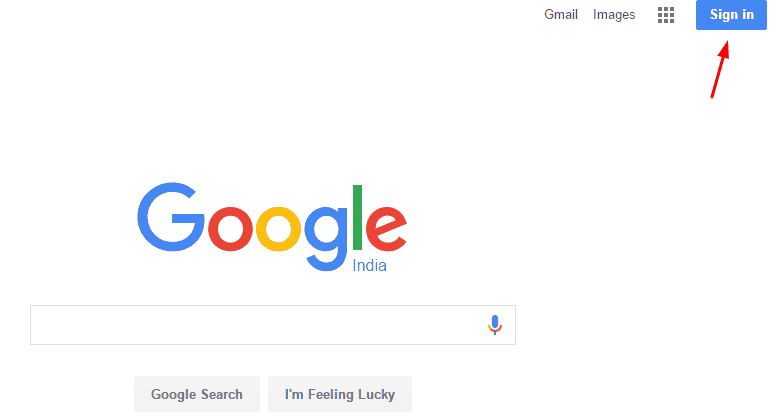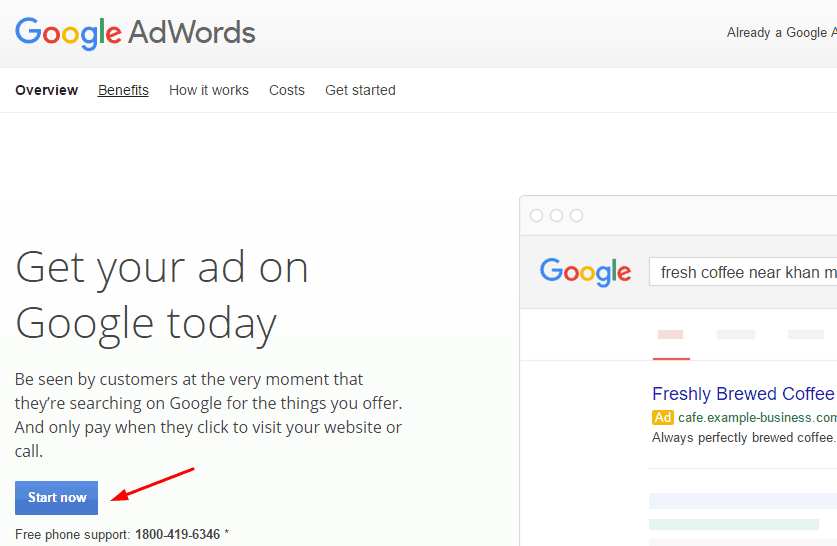 When you click on start now, Google automatically redirects to google Adword page after take a long time. (Don't think your internet connection are a week. It always takes the time to open. It takes hardly 1 min to 2 min)
A new window will be open like this.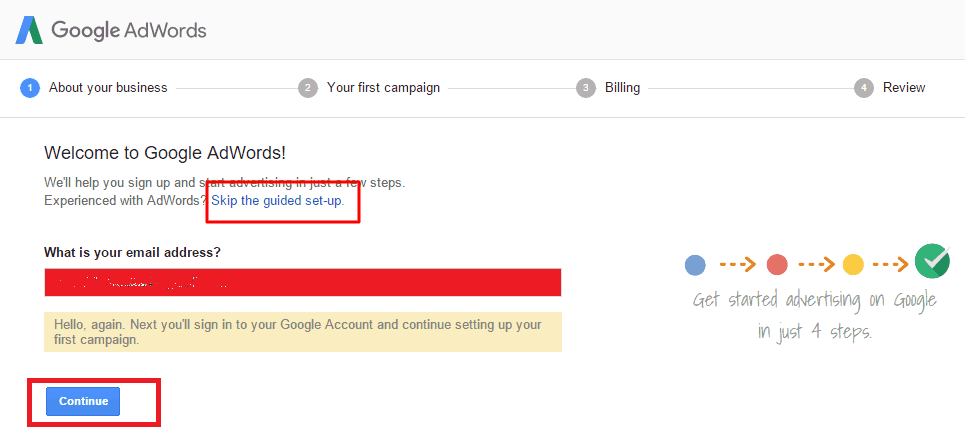 Don't click on continue, just click on skip the guided set-up.
Note:- If you submit your detail then you have to set a plan and pay for a keyword but we not want to purchase the keyword. we only want to check the how many searches on a particular keyword and select the keyword to get high traffic. Don't worry if you already click on continue button. Now you have to call in Google Adword on tool free number 1800-419-6346. to complete the process. Google Adwords keyword planner tool is a fully free tool provided by google. You don't have a need to pay anything, just complete the process to access the google Adword planner tool.
Wait  for 2 min a new window will be open. Now click on Save and continue.
Now you successfully skip the Billing option.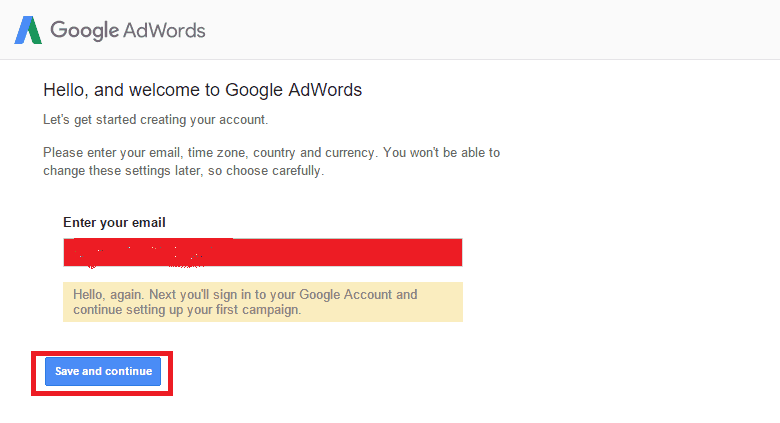 Note:- If it re-ask to set billing option then close your tab. Now this time just simply login into your account.
Now your google Adword Keyword Planner tool is ready to use.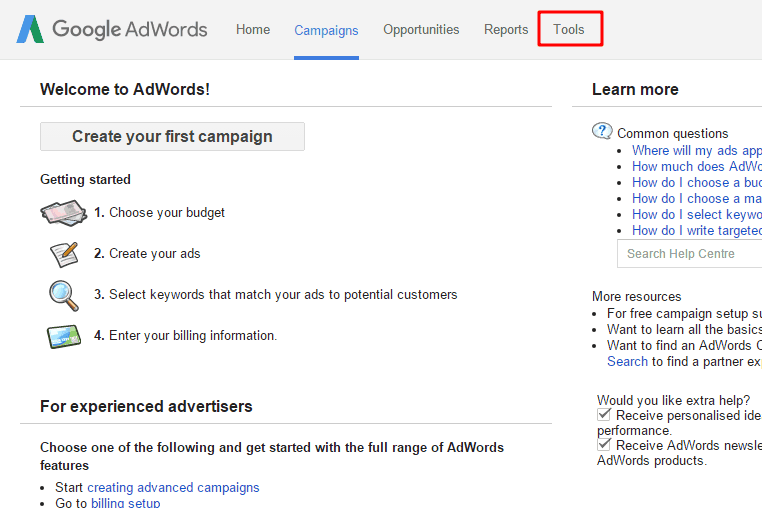 Remember to share this post with anyone who might benefit from this information, including your Facebook friends, Twitter followers and members of your Google+ group! And also Support Us By Liking Our Facebook, Twitter, and Google+ Page.
If you have any suggestion or problem about Adwords Billing Options please feel free to comment below.