Taking advantage of small business phone service can efficiently help you manage customer calls. Here are some of the top 7 business services that you can use easily in the coming year of 2023.
The process of setting up phone services for your small business was much more complicated & tedious in the past. In addition, a consultant was often required to talk to you and potentially call you in to configure the entire system. Even though there has been a lot of change, there are still some choices when choosing the top business call service for small businesses.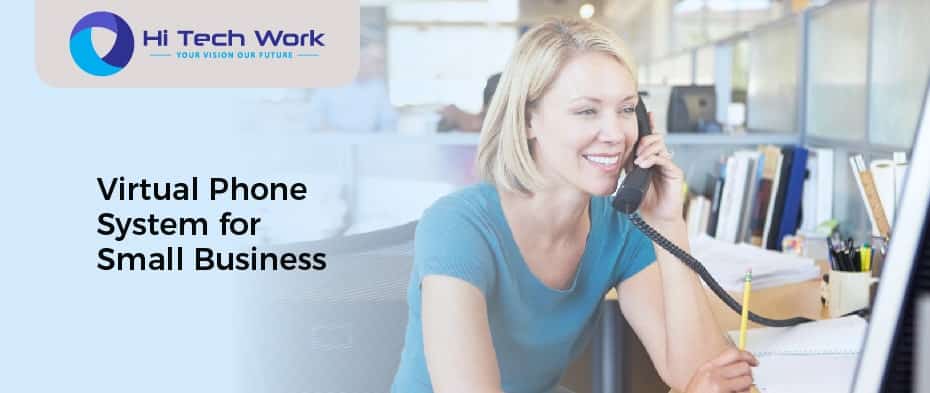 Why We Need Virtual Phone System for Small Business
We work on virtual phone services because it is a worldwide web system for a small business. That uses cutting-edge technology to provide an extremely cost-effective alternative to traditional office-based phones, which require an office line and expensive hardware because your call is routed over the internet rather than conventional phone lines. This system is also known as the VolP system.
A virtual phone number expands the progress of your company. Additionally, it only allows a customer to contact you via a completely separate 2nd number, which is customizable.
Choosing the right virtual phone provider for your business depends on how many numbers you require, whether you want a toll or a local number, any special regulation that apply to your business, and the feature you need.
The Top 7 – Small Business Phone Services
Suppose you have an online store or a small business website. You have to add a professional business phone number to grow your company. You can use it to improve customer relations through professional sales & phone support.
Let's now look at the top business call service that you can use to grow business in the market and Google.
Nextiva
Nextiva provides the best business phone services that are a perfect solution for running a reliable business for such a long time. They provide a comprehensive set of features, a quick setup, and reasonable pricing. Here are the mentioned top features of the Nextiva.
Unlimited calls
Auto attendants
Call forwarding, IDS & waiting
Free local number & toll-free
A great setup wizard
Team Collaboration
Professionally recorded greetings
Text messaging & conferencing on various plans
Use advanced cloud technology for voice calls
Their call quality is excellent. The VolP has a 99.999% uptime guarantee & their customer representative are always helpful.
You can obtain a free toll-free number and all the standard call management features like caller ID, call forwarding, custom greetings, routing and much more.
Furthermore, on the Nextiva platform, Nextiva also offers other enthusiastic features such as CRM, Live chat, online surveys and other solutions that work brilliantly with the business phone number.
Although the price of Nextiva is not exactly straightforward, it is built so that larger teams pay less per user per month. Accordingly, a team with 1-4 users would pay less overall but more per user than a team with 5-10 users.
Along with the Nextiva App, you will be able to use video conference, instant message, and the same phone number related to your desk from the zone of your home.
Plus, Nextiva provides a great auto attendant tool that automatically answers your call and directs it where it needs to go. Furthermore, Voicemail to Email provides customers with streamlined voicemail inboxes.
Whether your business is based locally or dispersed, the auto attendant can help your callers connect with the right people, no matter where they are.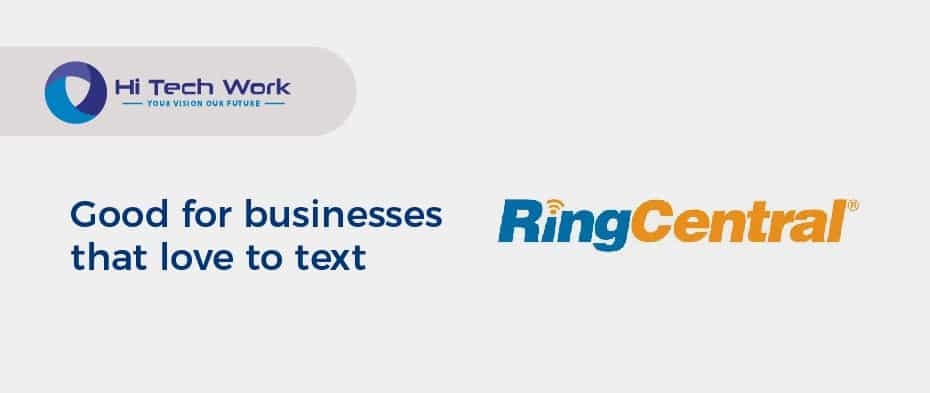 RingCentral – Use for Small Business Phone Services
Ring service is one of the best websites for business call services. It is for all types of companies, small or large. They offer a feature number to start a small-scale business on the market.
All of their plans offer unlimited business SMS and MMS, so you do not have to limit yourself to VoIP and video conferencing.
This is a great deal if your team regularly uses text messaging for day-to-day business. It is also great if, for instance, you want to send automated text messages to your team members.
The reason RingCentral stands out is that they offer small business-specific plans. This product provides a crystal clear voice, is reliable, secure, easy to use, and delivers a high-quality voice.
It has unlimited top features you can look at below. If you avail of the central ring website for your business, you should look at the given features.
Unlimited phone calls for various plans
Flexible pricing range
Toll-free calling support
Sensational audio, screen sharing, and video
Team collaboration
Multi-site support system
Integration with different apps
It starts at $19.99 per month (billed annually) for each user on their Essentials plan, which allows up to 10 users. There are other pricing and features available as well. As another option, you can also purchase a vanity number to allow you to have a catchy and memorable business phone number.
The RingCentral mobile app and desktop app work on iPhone, Android, and Windows and can work with your existing phone system when compatible.
This allows you to connect with other services for real-time analytics, voice-over call recording service, connection with support help desk software, and much more.
Ooma
Ooma is a business VoIP phone services provider that offers affordable 1-800 toll-free numbers and business phone numbers. Adding a toll-free number to an Ooma office plan is easy. By default, they will provide you with a toll-free number, but you can choose one of your own.
The Oma office platform is equipped with all the features you would expect, including virtual receptionist, extension dialling, music-on-hold, intelligent mobile phone apps, call logs, and more. In addition, the setup is straightforward and can be done in a matter of minutes.
Their control panel allows you to add new members to your team, manage calls, and more.
With no contracts, they offer a monthly pricing plan starting at $19.95. It includes a free toll-free number and 35+ features.
Additionally, they have an Ooma Office Pro plan, which costs $24.95 per month and comes with additional features such as video conferencing, voicemail transcription, enhanced call blocking, call recording, and a desktop app.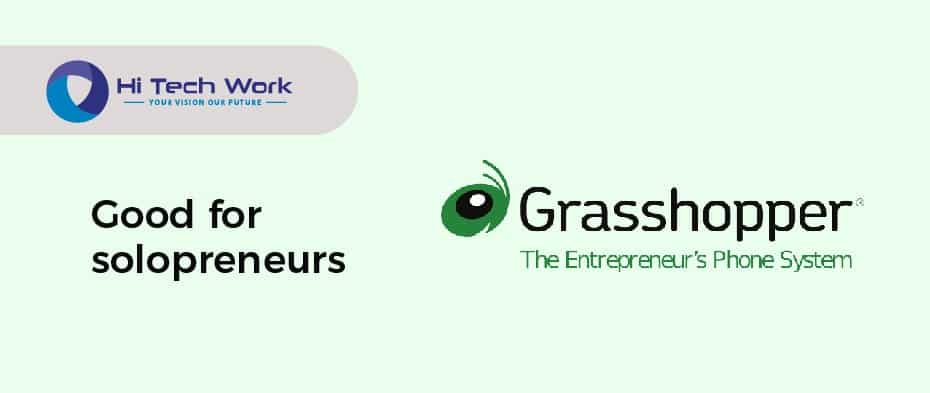 GrassHopper – Use for Small Business Phone Services
A VoIP service, Grasshopper, is a cloud-based telephone service designed to give startups, freelancers, and small companies a professional edge. The software lets you use phones or computers as softphones and provides a simple app for managing your phone calls (but not much else). Grasshopper is an essential phone service without email and video.
A single number costs $29 per month, while five numbers cost $89 per month. Flat fees are charged rather than per-user fees. It may be more feasible for microbusinesses to pay flat fees rather than per-user monthly fees that can quickly add up if only a few people on your team use the software.
GoToConnect
GoToConnect is a popular business phone service and formerly known as Jive. The company offers an affordable business phone system based on cloud technology.
Their VolP phone service includes premium and standard features like unlimited calls and extensions, number sharing, voicemail to audio email, chats, SMS, and much more.
They provide tools typically paid for separately in other business call services as part of their plans at no additional cost.
The GoToConnect also makes an effort to make enterprise-level communication accessible to small businesses. Their system is simple to use regardless of how large or small your team is.
Business call services are only one aspect of GoToConnect's unified business communication platform. You can collaborate with your customers and team members using HD video conferencing.
The company offers over 100 different features, such as unlimited call queues, dial-pad editor, cloud branch exchanges, advanced ring groups, eFax, paging, and much more.
Their price range starts at $24 per month for the primary business service. Other than that, for larger call centres, their premium plans offer additional features.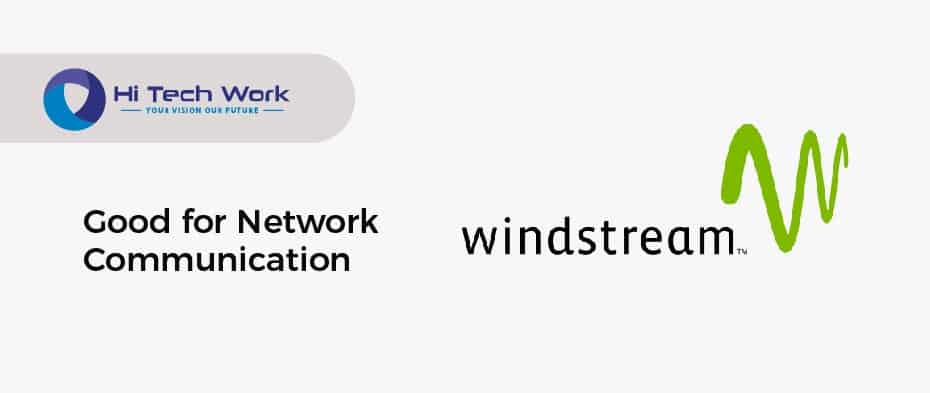 WindStream – Use for Small Business Phone Services
The Office Suite UC from Windstream is a cloud-hosted unified communications solution. That enables business size to communicate effectively with employees & customers inside the business phone services.
The Office Suite UC platform provides numerous features, including unlimited calling, call groups, call history, hot desking, call routing, music on hold, voicemail, voicemail forwarding, and much more.
Since many businesses have employees who work remotely, it has become essential to use a communication system that meets their needs. Windstream does precisely that. With WE Connect, you can take and make calls from your mobile or tablet device, as well as your computer.
An accurate price quote must be obtained directly from Windstream. In addition to the 30-day free trial, here is an option to lock in your rate for the contract duration if you bundle some services.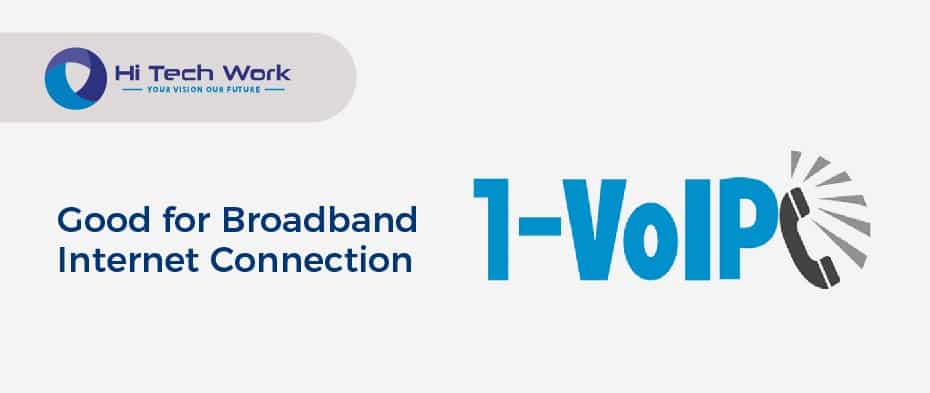 1-VolP
A VoIP is a top business phone services provider that gives ideas & solutions to small and large companies. The company offers a great metered pricing structure. In other words, you pay only for the time you use the phone. You would pay $0.02 per minute in this case.
When you sign up for 1-VoIP's metered plan, it does not cut out basic features. Even so, you will still have access to all the features of other plans. It can include Queues, Hold music, Virtual fax, Digital call forwarding, Call recording, Hours of operation, Extension transfers, Call waiting, and much more.
A call plan like this is ideal for businesses that need one but don't necessarily anticipate the same call volume as a telemarketing service.
Unless you use more than 200 minutes per month, the metered plan is your best choice. As an alternative, package plans start at $19.97 and $29.97 per extension.
Final Thoughts
Here we have described the top 7 small business phone services. You can take various advantages to grow your business and customer call support system. In addition, a consultant was often required to talk to you and potentially call you in to configure the entire phone service system. Read more above blog and choose your favourite service for growing your business graphically.