When it comes to streaming and binge-watching, not even our sleep can stop us. We crave just one more bit of the episode till there is sunlight creeping through the windows.
The only foe for individuals who are interested in streaming and binge-watching is geo-restriction. Netflix, Hulu, Spotify, BBC iPlayer, and other entertainment platforms have their content location restricted.
Imposing geo-blocks basically means that certain content can only be watched or downloaded by folks residing in the approved regions and countries. It is by far the most significant hindrance to ruining a users' streaming experience.
While it seems geo-restrictions are terrible, there are ways to bypass them. The best solution to overcome this problem is to change your internet location.
While it seems absurd to be able to change your internet location, it is really not. In fact, it is easy and hassle-free.
If you use a VPN or a Smart DNS Proxy, you can get around these geographical limitations quite easily.
Once you change your geo-location, there is no limit to what content you can view or download from your preferred websites.
Smart DNS and VPNs appear to have identical unblocking capabilities in theory. However, the technologies they employ to accomplish this trick are starkly indistinguishable in every way.
In this short guide, we'll discuss the differences between Smart DNS and VPNs. We'll also discuss which of the two is ideal for streaming.
So without waiting anymore, let's get started.
What is VPN? How Does it Work?
A virtual private network (VPN) is an online anonymity software that protects your internet activities. Altering your IP address also aids in bypassing websites, apps, and any other type of content from just about anywhere.
If you live in Canada and want to visit a website based in the United States but restricted in your location, you can get a VPN and link up to a US server.
If you do not want others to view your online activities, such as the websites you frequent, you should obtain a VPN and a decent one at that. Using the Best VPN for Streaming in Canada, you should be able to unblock popular streaming services like Hulu, BBC iPlayer, and more.
VPN replaces your IP address with a unique, digital one by routing your IP address via a series of servers in the nation where you should be.
It achieves this by providing an extraordinary level of protection and confidentiality, shielding you from cybercriminals, information spies, and tons of tracking devices.
Advantages of Using a VPN When Accessing Streaming Services?
Securely providing a connection to the internet using Wi-Fi.
Allows you to remain completely anonymous by modifying your IP address.
Bypasses restrictions by unblocking location-based and geo-blocked content.
VPN Offers a wide range of extra features like split tunneling, kill switch, and more.
Secure browsing experience with complete 256-bit data encryption.
Downloading and torrenting is both secure and safe with port forwarding support.
Quick to configure on a variety of platforms. No manual configuration is needed.
Disadvantages of Using a VPN When Accessing Streaming Services?
Poor speed owing to overhead encryption.
Your online identity may get exposed if your VPN connection drops.
Many free VPNs may log your data.
Not all devices such as smart TVs and gaming consoles are supported.
Subscriptions are generally costly.
What is A Smart DNS? How Does it Work?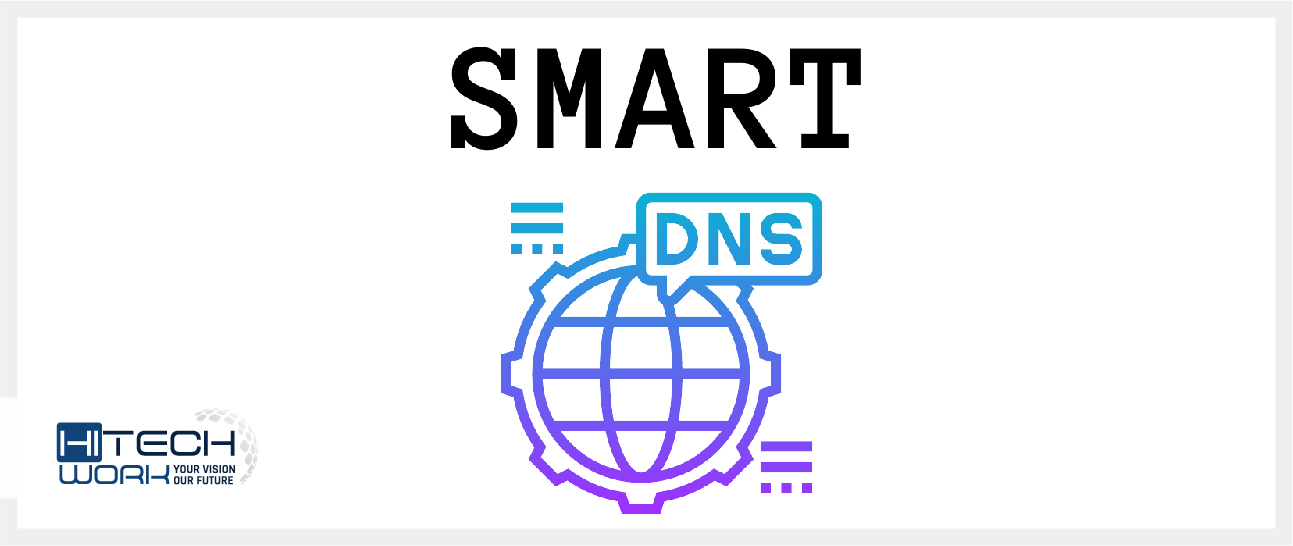 Before we talk about Smart DNS, let's first look at what DNS is.
A DNS converts a human-readable domain name, such as Yahoo.com, into a machine-readable form, an IP address.
While a domain name is easy for us to remember and read, IP addresses are important for DNS servers to find the website you want to visit.
A Smart DNS is a service that allows you to access geo-restricted media content from any area in the world. It will assist you in streaming your favorite entertainment if the website or the application you are attempting to access is geo-blocked, such as Netflix.
The perk of using Smart DNS is that it can effectively unblock geo-restricted content without compromising on speeds, unlike VPNs.
Anyone can watch Netflix or stream American sports programs if they set their DNS to a US region. Alternatively, you can choose a new location, change your DNS, and any streaming service that was previously blocked will become available.
Advantages of Smart DNS When Accessing Streaming Services?
It does not affect your speed.
Typically less expensive than VPN services.
It enables you to get around geo-restricted and location-based websites.
Available for devices that do not have VPN software or apps installed.
It is simple to set up on a variety of platforms.
Disadvantages of Smart DNS When Accessing Streaming Services?
It lacks encryption, putting your cybersecurity in danger.
With a Smart DNS, your online activities can be monitored by your ISP.
You will have to manage and configure it manually.
Your original IP address will not stay masked, but instead, it will get replaced.
It lacks any of the advanced capabilities of a VPN.
What is the Difference Between VPN & DNS?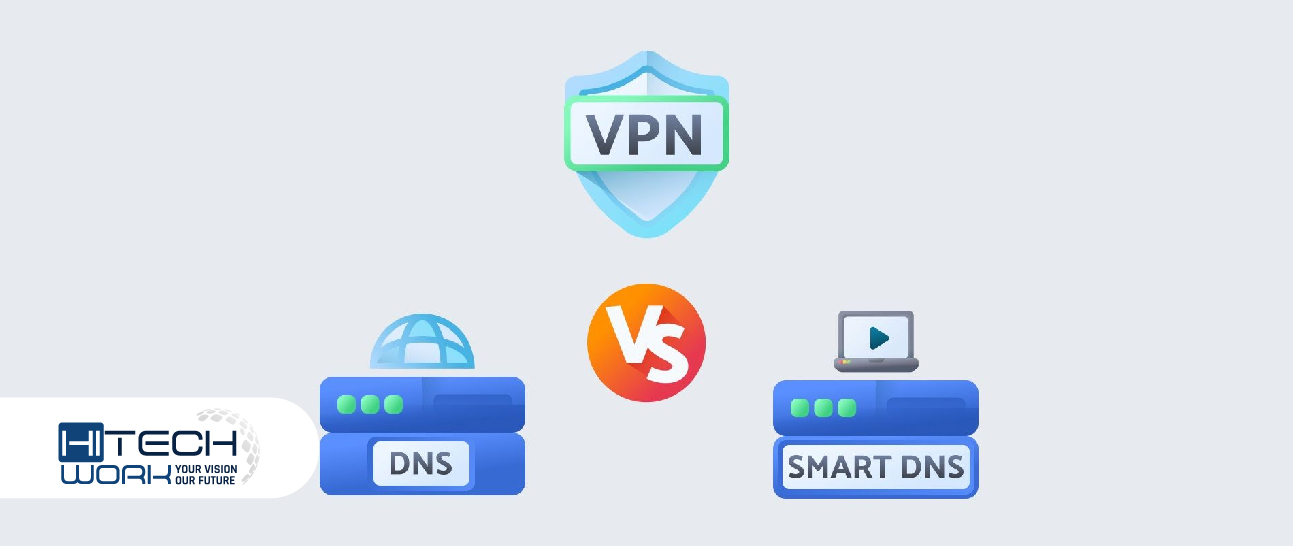 Smart DNS and VPN servers accomplish the same thing, but in very varied contexts. Even though both offer solutions to overcome the barriers imposed by streaming providers, they each have their own set of benefits and drawbacks.
The most important reason is that a VPN is significantly more private. Smart DNS is often quicker and less costly if your usage involves merely watching TV or streaming movies, and cybersecurity is not probable to be a top consideration in that case.
Smart DNS Vs. VPN: Which One Should You

opt

for Streaming?
Online streamers often wonder whether they should go for a DNS proxy or a VPN to watch their favorite content.
Although picking one should be easy, it is generally not. I guess what we're trying to say is, you can't go wrong with either one.
With that being said, neither of the two services can guarantee successful access to streaming services all the time.
We say this because Netflix and other streaming services regularly block access to users from unauthorized regions.
Ever since Netflix expanded to different regions, it started blocking VPNs and proxy services to prevent users from accessing content that is blocked in their region.
As a result, many VPNs and Smart DNS services stopped working with Netflix.
That being said, there are still a few VPNs and Smart DNS services that offer advanced infrastructure to bypass geo-blocks.
There is no doubt that a VPN service is considerably better than a Smart DNS server in terms of security and privacy. After all, Smart DNS does not encrypt your information like a VPN does.
To sum up, a VPN will mask your current IP address and issue you a new one, while Smart DNS, on the other hand,  will merely substitute your IP address with that of a Smart DNS server.
Final Thoughts
Conclusively, there is no comparability between Smart DNS and VPN. Both technologies appear to have advantages that are critical for a secure and enjoyable streaming experience.
To conclude everything that we've discussed, a VPN is a more advanced version of Smart DNS, and that is why it is our recommended choice for streaming.