Are you tired of being locked out of your iPhone? Have you forgotten your passcode and don't know what to do? it can be frustrating if you forget your password or buy a second-hand device without knowing the screen passcode. Luckily, Tenorshare 4uKey – iPhone Password Unlocker is a solution that can quickly unlock various locks on iDevices in just a few seconds. However, before downloading and trying this tool, it's natural to have questions about its safety, legitimacy, and effectiveness. To address these concerns, we have provided a detailed review of Tenorshare 4uKey to answer all your questions.
What is Tenorshare 4uKey?
When unlocking an iPhone, most people recommend Tenorshare 4uKey – iPhone Password Unlocker as the best app for the job. This iOS password unlocker is free to download and can help you unlock various locks on your iDevices, including screen passcodes, Apple ID, MDM restrictions, and more. With simple clicks, you can easily unlock your iPhone or iPad on your own.
But that's not all Tenorshare 4uKeyoffers. It also provides additional services, Tenorshare 4uKey can help you bypass various types of passcodes, including a 4-digit/6-digit passcode, Touch ID, and Face ID. It can also factory reset iPhone or iPad without password, fix iPhone or iPad unavailable, etc. Tenorshare 4uKey is the ultimate password removal tool for your iOS devices, and it has garnered numerous positive reviews from satisfied users.
Features of Tenorshare 4uKey
"Unlock Any iPhone": Forgetting the passcode to your new iPhone can be frustrating, but with Tenorshare 4uKey, you can easily unlock your device's 4-digit/6-digit numeric code, pattern, Touch ID, Face ID, and other types of iOS screen locks with just a few clicks. This powerful tool can unlock all iPhone, iPad, and iPod touch models and requires only three simple steps to use, making it accessible to anyone. With Tenorshare 4uKey free download, you can quickly and easily unlock your iPhone passcode without any difficulties. Don't let a forgotten passcode hold you back – try Tenorshare 4uKey today and regain access to your device in no time!
"Bypass screen time passcode": Tenorshare 4uKey is not only capable of removing screen passcode, but it can also remove every type of screen time passcode on your iPhone. If you or your child has set up screen time restrictions that you want to remove, Tenorshare 4uKey can help you do just that. With this powerful tool, you can easily bypass screen time restrictions and regain control of your device. Tenorshare 4uKey is compatible with all iOS devices and versions, and it provides a reliable and effective solution for removing screen time passcodes. With just a few clicks, you can remove every type of screen time passcode and enjoy full access to your iPhone once again.
"Bypass MDM without data loss": If you're looking for a reliable and effective way to bypass the MDM login screen on your iPhone, look no further than Tenorshare 4uKey. With a 100% success rate, this powerful tool can help you remove Mobile Device Management (MDM) restrictions and regain control of your device without data loss. Whether you're encountering MDM restrictions because of a work or school device, or if you've purchased a second-hand iPhone with MDM restrictions, Tenorshare 4uKey can help you bypass the login screen with ease.
"Factory Reset iPhone": If you need to factory reset your iPhone or iPad but don't have the password, Tenorshare 4uKey can help. This powerful software tool allows you to remove various lock types from your iOS device, including passcodes and Touch ID/Face ID locks, and restore your device to its factory settings. With Tenorshare 4uKey, you can easily reset your device without needing to enter a password or use iTunes. Simply connect your device to your computer, launch the software, and follow the on-screen instructions to remove the lock and restore your device. This is a quick and easy solution for anyone who needs to factory reset their iPhone or iPad without a password.
Remove Apple ID without Password:
Forgetting your Apple ID and password can be a frustrating experience as they can prevent you from accessing various Apple services, including iCloud, iTunes, and Apple support. In addition, entering the wrong password multiple times can result in your Apple ID getting locked for security reasons. In some cases, you may even need to remove your Apple ID or iCloud account but have forgotten your password. Luckily, Tenorshare 4uKey provides a simple solution to these issues. With Tenorshare 4uKey, you can easily remove a locked Apple ID without requiring a password, phone number, or security questions. Best of all, you can perform the removal from the comfort of your own home in just a few minutes, without needing the help of a technician. Once the removal is complete, you can create a new Apple ID and regain access to all the Apple services you need.
Tenorshare 4uKey: Pros & Cons
After learning about the various features of Tenorshare 4uKey , you may wonder whether the tool is effective. The answer is a resounding yes! Since its launch, Tenorshare 4uKey has helped tens of thousands of users to unlock their iOS locks and has gained over 100,000 satisfied users. To help you make an informed decision, we have listed the pros and cons of Tenorshare 4uKey below.
Pros:
User-friendly interface and easy-to-follow instructions – Tenorshare 4uKey has a clear and concise interface, with step-by-step instructions for each function. It's easy to use, even for beginners.
Fast unlocking – Tenorshare 4uKey can unlock any iOS lock within minutes, or even seconds, saving you valuable time.
Compatible with both Windows and Mac – Tenorshare 4uKey can be used on both Windows and Mac computers and works seamlessly on all systems.
Compatible with all iOS devices – Tenorshare 4uKey is continually updated to support all iOS devices, including the latest iPhone models.
Cons:
Complex passwords may take longer to unlock with Tenorshare 4uKey.
Is Tenorshare 4uKey Safe and Legit?
If you're wondering whether Tenorshare 4uKey is safe and legitimate, the answer is a resounding yes! Tenorshare 4uKey is a safe and trustworthy tool that you can use on your computer without worrying about compromising your phone's security or privacy. Tenorshare 4uKey takes great care to ensure the confidentiality and security of your personal information during the unlocking process.
Moreover, if you encounter any difficulties while using Tenorshare 4uKey, we offer customer support to assist you. If you need to change or cancel your price plan, we also make it easy for you to do so at any time. Additionally, Tenorshare 4uKey comes with a 30-day money-back guarantee, which means you can try it out risk-free. So why not give Tenorshare 4uKeya try today?
How to Use Tenorshare 4uKey?
Using Tenorshare 4uKey is very straightforward. Here are the steps:
Download and install 4uKey on your computer.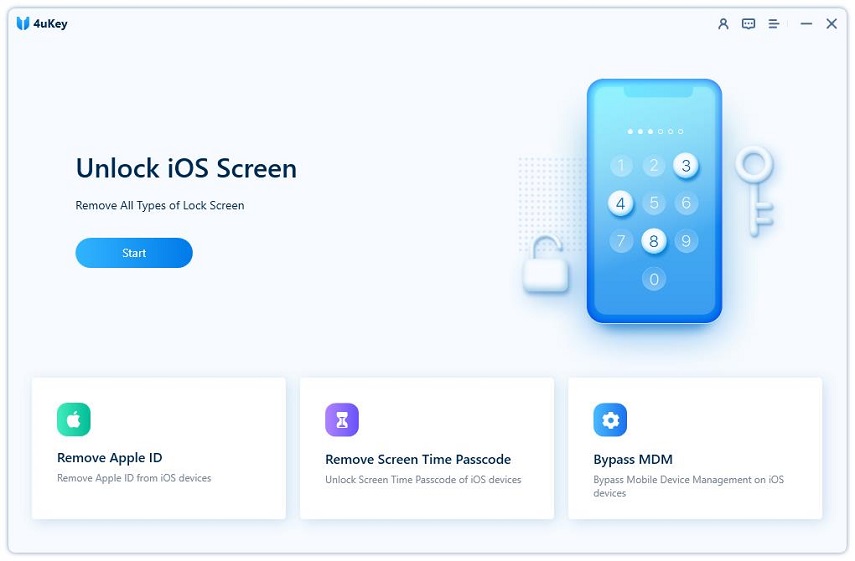 Connect your iPhone to your computer using a USB cable.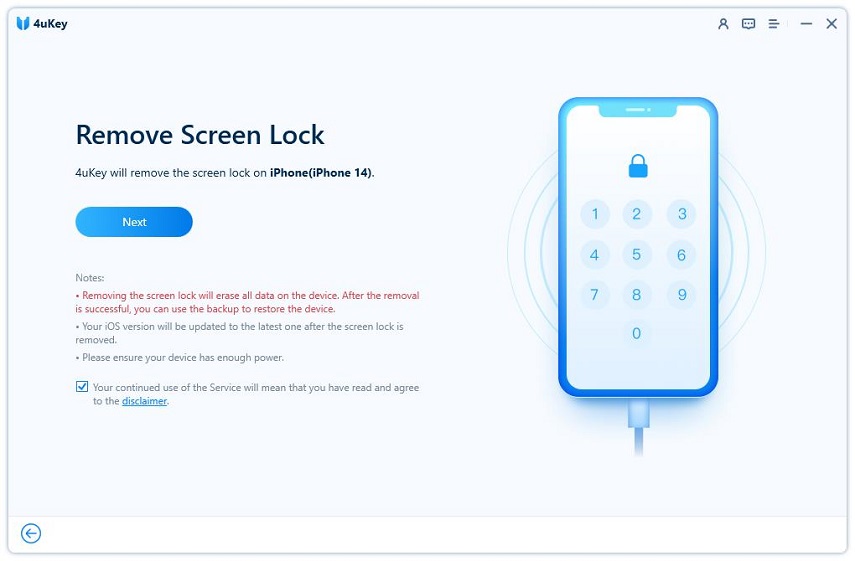 Once your iPhone is in recovery mode, click "Download" to download the firmware package.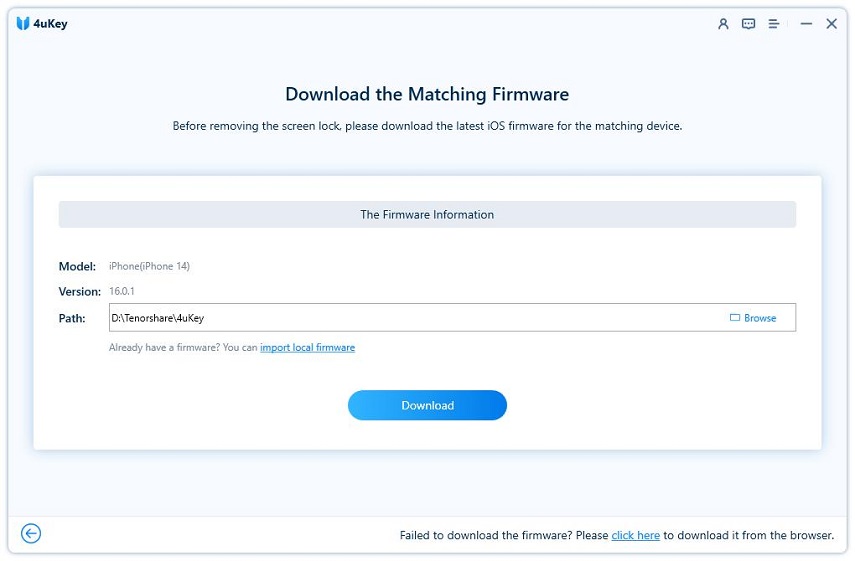 After the firmware package is downloaded, click "Start Unlock" to begin the unlocking process.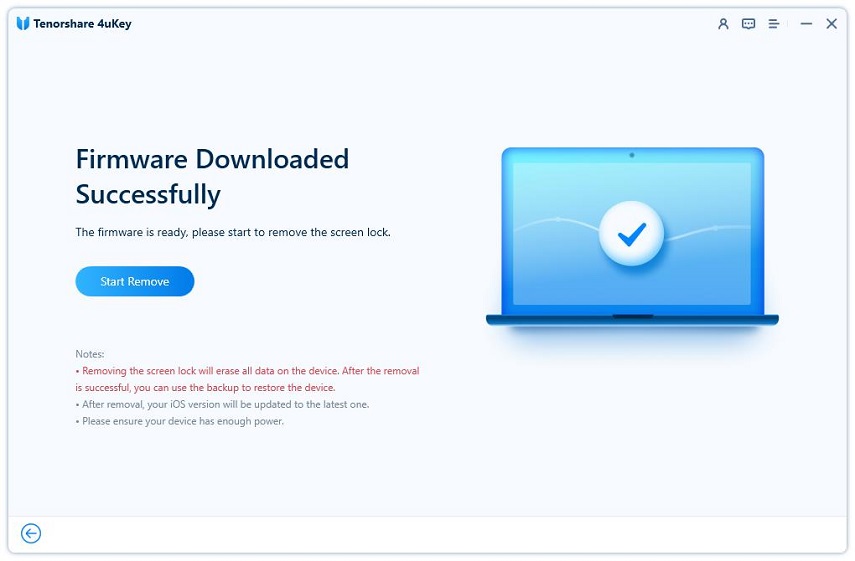 Wait for the process to complete, and your iPhone will be unlocked.
Conclusion
After trying out 4uKey, we can confidently say that it's an amazing tool that can be incredibly helpful. With 4uKey, we were able to remove any type of lock on both our iPad and iPhone in just a few simple steps. Unlike other iPhone screen locking removal tools that only offer one or two features, 4uKey has everything you need in a single package.
The user interface is intuitive and easy to understand, and we appreciated the abundance of tutorials and video guides available from Tensorshare. However, it's important to note that 4uKey could potentially be used for malicious purposes, so we advise users to be vigilant and use the tool responsibly.
Don't just take our word for it – download the free trial of 4uKey today and see for yourself how effective it can be. If you're satisfied with the results, you can purchase the full version for as low as $35.95 and unlock all the advanced features.