Do you want to last longer in the best landing spots Fortnite Chapter 2 – Season 5? Evaluate the five best landing spots for good loot and drop-in sites from zero point to victory.
In chapter 2 of Fortnite island has been altered in numerous ways. Fortnite is one game where players can interact with the creatures on the spot. With the season's arrival, 5 new locations have been added to the island, and we went deep to see if these locations were worthwhile. Other NPCs made some of the landings more enjoyable simply because they provided better loot.
However, if you are going to climb in an arena, you need a place with good loot and materials. It would be better yet if you could find an area that offered both and fewer enemies to fight. That is the type of location we will be discussing in the Fortnite season 5 guide. Keep in mind that each time you drop into one of these locations, you must ensure that you are far enough away from the path of the battle bus.
Fortnite Battle Royale – Introduction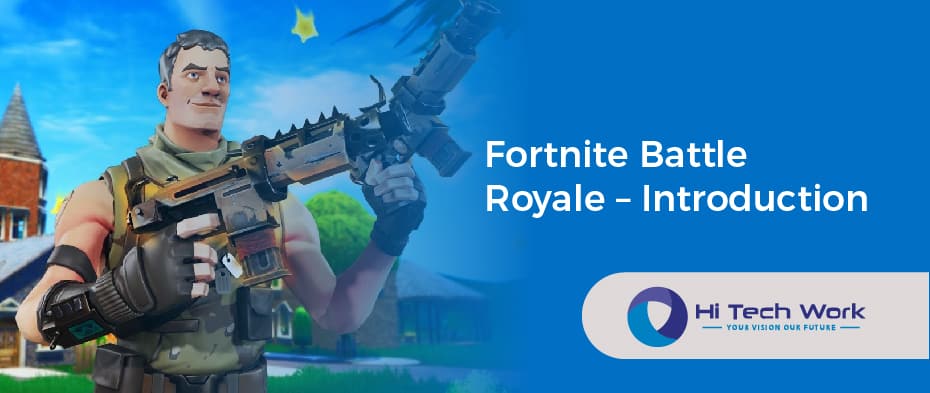 Fortnite is a creative video game linked with natural creatures for the player. It was released on September 26, 2017, and developed by Epic Games. Following the release of PlayerUnknown's Battlegrounds in 2017, a similar battle royale game that was extremely successful but recognized for technical flaws, the idea for Battle Royale arose. Epic later transformed the game into a free-to-play model funded by microtransactions after being released as part of the early access version of Save the World. As a result of its success, Epic divided the development team, focusing on Battle Royale and Save the World.
The Best 6 landing Spots in Fortnite for Zero Point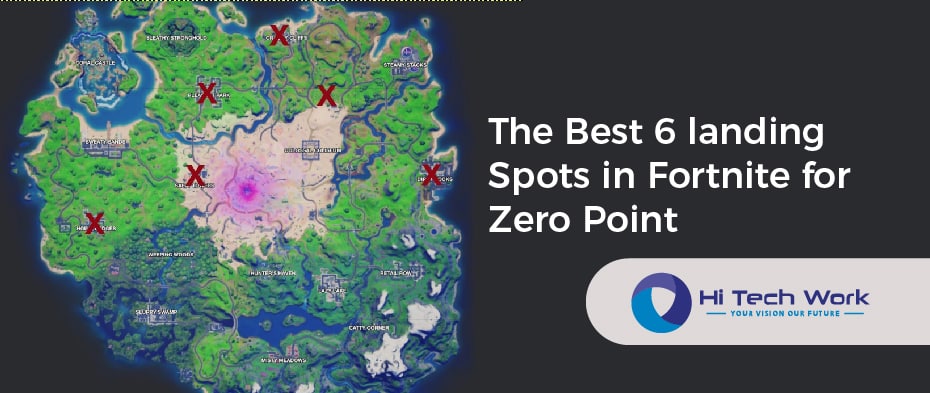 The Fortnite map changed for Chapter 2 – Season 5 after the Avengers defeated Galactus. The developer adds a few points of interest with each new season to keep things interesting. On the other hand, Epic decided to rename Tilted Towers (the most popular location) and make a few design changes. This new point of interest is known as Salty Towers, reflecting that this is not the same timeline as Fortnite.
The Devourer of Worlds event brought about massive changes in-game. However, A timely strategy by Iron Man saved Fortnite from extinction. Yet, it exposed and left vulnerable the Zero Point in the middle of the map.
There will also be some new landing spots in Fortnite where players can begin their survival quest with all these changes.
Salty Towers – Landing Spots in Fortnite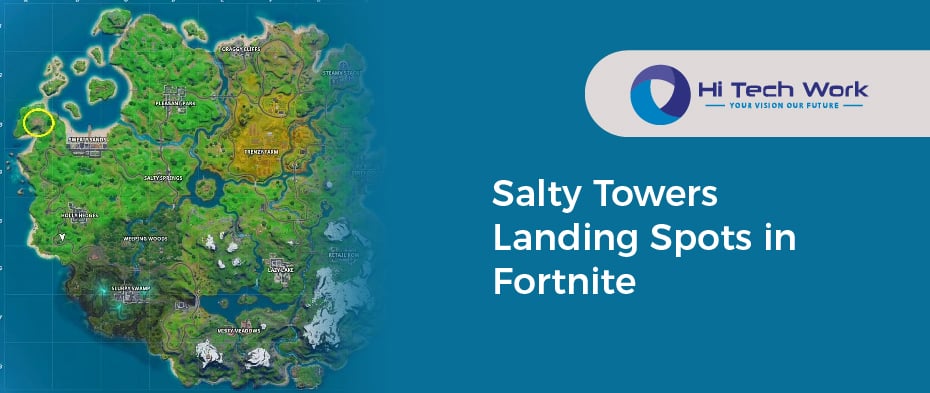 There is a lot of crystallized sand around Zero Point. Players can teleport and move long distances by consuming these crystals. Therefore, the game is called Salty Towers. If you are looking for a hot-drop with quick eliminations, this site is the place to be. In actuality, Tilted Towers' main building is still the same. Therefore, players can fight while being covered.
Hunters Haven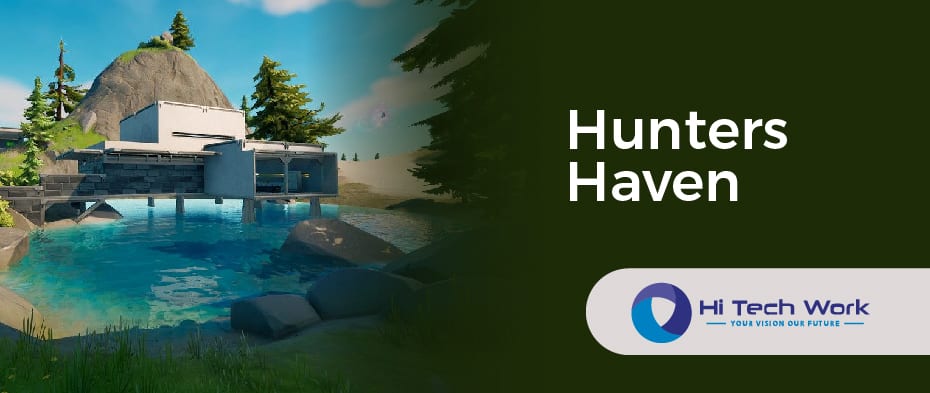 The point of interest in the Epic is often directly linked to a game character. At this time, the theme of Fortnite Season 5 is to hunt. Therefore, the POIs are a new hunter haven location in-game.
A girl Lexa – Known as Fortnite anime girl, can be found in hunter haven. In addition to interreacting with her, players can complete bounty missions for gold bars. Lexa also offers the storm scout rifle for 1255 gold bars.
Colossal Colosseum – Landing Spots in Fortnite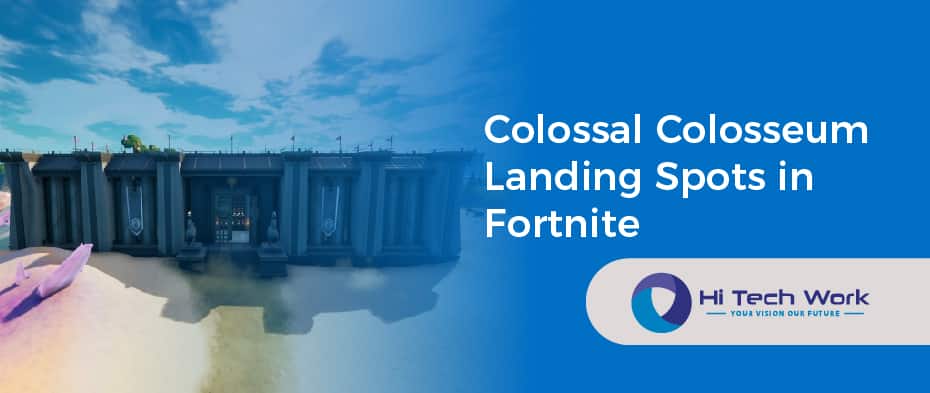 The colossal colosseum is a pit of gladiators that represents the ancient remnants of Rome. This colossal is the home of fierce galaxy gladiators -Menace. Therefore, the agent Jonesy brings him to the party to hunt players in Fortnite -Season 5.
The point of interest is magnificent while helping players complete Bounty missions and challenges. The grand design encourages long-range sniper battles at either end. There have also been rumors that the landing spots area is a high-loot zone in Fortnite Season 5.
Sweaty Sands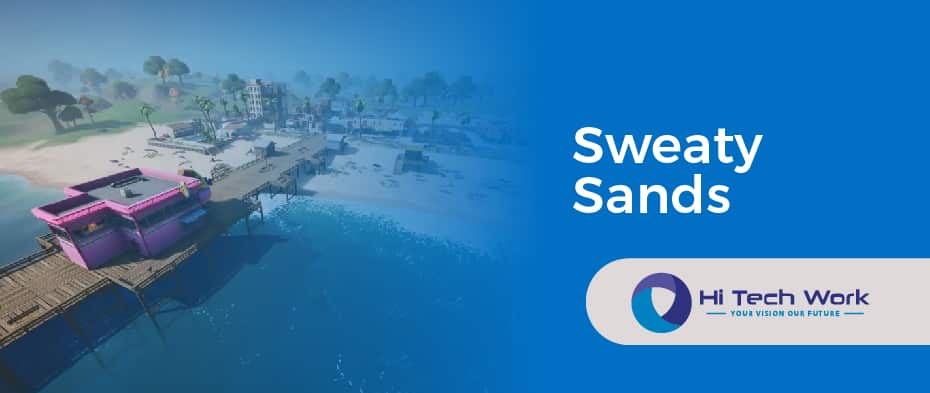 Sweaty sands have consistently been a high loot area in Fortnite reported by many professional players. Therefore, jumping down to this location will give them enough chest spawns for fishing while also giving them enough chest spawns.
There has been a noticeable shift towards the flopper dynamic since the rework back in Chapter 2. Since the rework in Chapter 2 – Season 3, many gamers have shifted towards the flopper dynamic.
Pleasant Park – Landing Spots in Fortnite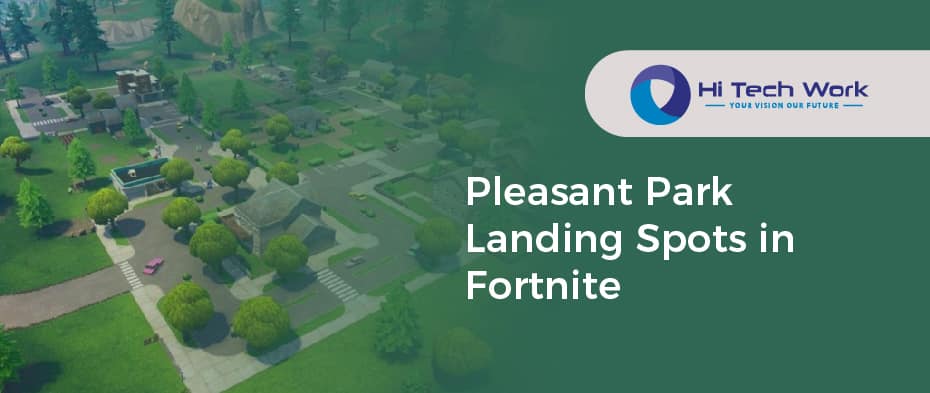 The site is back to normal after turning into Doom's Domain during the Fortnite Season 4 Chapter 2 event. Pleasant Park's area has always been highly contested and will remain so in Season 5.
Most players drop in early to get enough building materials, shields, and weapons to speed up their kills. This is a favorite spot for veteran Fortnite players. Therefore, casual players may want to change their approach when they land at Pleasant Park this season.
Dirty Docks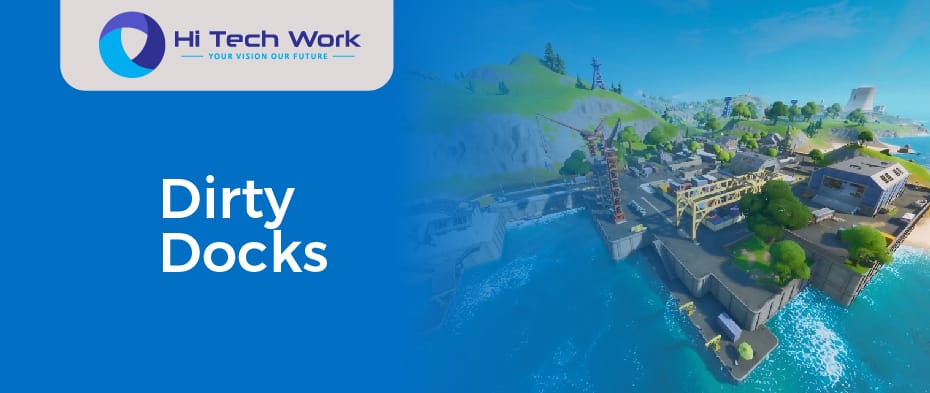 A fascinating history surrounds the appearance of Dirty Docks in Fortnite. This point of interest originally appeared in Chapter 2 of Season 1. It is located at the very eastern edge of the Fortnite map and is loot.
Pub matches usually don't allow players to drop closer to the map's edge. Players can farm bricks, metals, and wood at Dirty Docks, and chests may also be found there. Nevertheless, chest spawns have been exceptionally plentiful at Dirty Docks this Fortnite season.
During the match, players can loot early to increase their chances of success in the end game. Despite being a poor option for rotations and mobility, a dirty dock is an excellent landing spots place to gather material early in Fortnite.
Other Fortnite Sites to Consider
Considering that a new point of interesttakes precedence, some of the honorable mentions for drop spots have their NPCs. The first legendary weapons of Mandalorian will be found at the Razer Crest landmark in Season 5.
In addition to this, players can visit Dead fire, located south of Colossal Colosseum, at the landmark called Sheriff's Office. Mancake can be found at Butter Barn in Chapter 2 of Fortnite Season 5. This type of NPC can be hired in Fortnite by completing Bounty challenges.
FAQs – About the Landing Spots in Fortnite
Q: What is the most popular landing spot in Fortnite chapter 2?
Ans: Stealthy stronghold is one of the top landing spots in Fortnite chapter 2 due to the abundance of high-level loot. Additionally, there is enough room for every player because many players are playing the Fortnite battle.
Q: In Fortnite – what is the best gun in a battle royale?
Ans: The best guns in Fortnite are ranked in battle royale games, and players mostly use them.
Sideways Rifle.
Rail Gun.
Rocket Launcher.
Sideways Minigun.
Dragon's Breath Sniper Rifle.
Pump Shotgun.
Rapid Fire SMG.
Burst Assault Rifle.
Q: What is the safe location in Fortnite Season 5?
Ans: The safe location is present in Every Gold Bar at Sweaty Sands in Fortnite Season 5.
Safe Location 1- On the first floor of the restaurant building, near the end of the pier.
Safe Location 2 – To the left of the bed, on the third floor of a building west of the hotel.
Conclusion
In chapter 2 of Fortnite island has been altered in numerous ways. Fortnite is one game where players can interact with the creatures on the spot. With the season's arrival, 5 new locations have been added to the island, and in this article, we went through all the best 6 landing spots locations in Fortnite. These locations are 1) salty towers, 2) hunters haven, 3) Colossal Colosseum, 4) Sweaty sands, and much more. Moreover, we have to look at the other location by considering a new point of interest.