Tudor is Rolex's sister brand. In 1946 and headquartered in Geneva, this Swiss watch company aimed to produce retro-chic styled, classic Tudor watches with high-quality mechanics and finishing at a reasonable price. Tudor is known as a trendsetter in the watch industry, regaling a wider audience.
What distinguishes Tudor from its rivals is that it has given rise to the iconic Tudor Heritage Collection. The Tudor Black Bay line was the Tudor sports watch line, and it was so wonderfully built that it soon became one of the best modern watches in town, carving out a unique niche in the industry.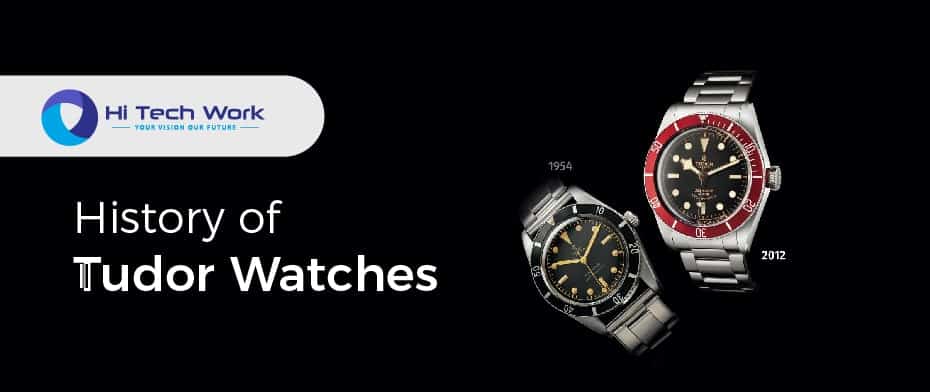 History of Tudor Watches
Tudor, a Swiss watch company, was founded in 1946. Hans Wilsdorf, the founder of Rolex, created it to produce luxury watches of similar quality to Rolex but at a lower price. Tudor Watches was active in pitching itself during the 1930s and 1940s, and it quickly developed into one of the world's top watch brands.
The 1950s were regarded as a golden era for Tudor, as it introduced its first styles, including the Oyster and Oyster Prince. Tudor watches combined Rolex design and build quality with a market-friendly price. These Tudor watch models drew a wide range of customers due to their low cost.
When moving on, Tudor debuted one of the most famous watch models, the Tudor Oyster Prince Submariner, in 1954. This iconic Tudor watches model was strikingly similar to the Rolex 6204 Submariner. The screw-down back and crown, for example, were inspired by the Rolex Submariner.
Despite having Rolex as its parent corporation, the brand has a prosperous past of its use in numerous military and sporting contexts. Throughout the twentieth century, France's Marine Nationale distributed Tudor watches, precisely the 7922 model Tudor Submariner, to its members. The Marine Nationale also assisted in the testing and development of dive watches.
Tudor Black Ray
In 2012, the Black Bay – a sleek and efficient dive watch – made its debut. It draws influence from several Tudor Submariner dive watches. The watch has a 41mm case size and is water-resistant to 200 meters. It is not explicitly inspired by a single Tudor model but rather an amalgamation of many Tudor models covering every aspect of a perfect diver watch.
The first source of inspiration for this killer watch was the original Tudor 7922 Submariner, released in 1954. The second is the legendary Tudor 1967 Submariner 7021, also known as the Snowflake Submariner. The Snowflake Submariner inspires the Tudor Heritage Black Bay hour hand.
The Tudor Black Bay dial is both practical and beautiful. The hands and lume plots are made of pink gold, while the unidirectional spinning bezel is made of bronze. The dial is available in a variety of color tones with a matt finish. Its dome-shaped sapphire crystal gives it a one-of-a-kind and eye-catching look.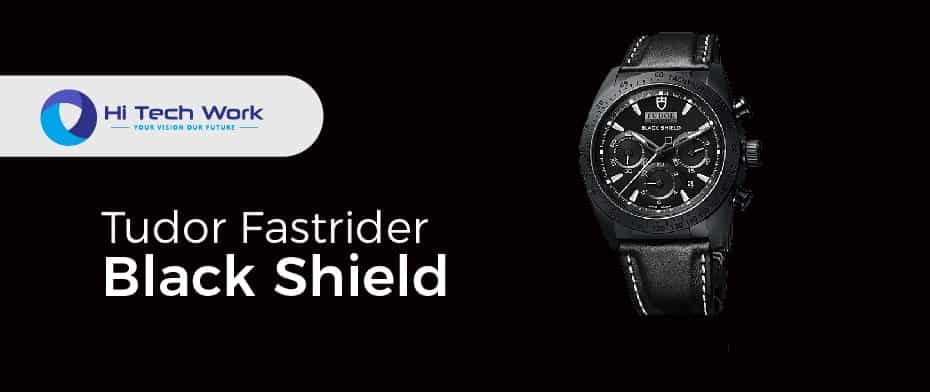 Tudor Fastrider Black Shield
Unlike the other Tudor models, which are inspired by antique Tudor watches, the Fastrider Black Shield is entirely new. This ride watch is inspired by the recent Ducati Diavel, a suitably cool-looking bike with a similar finish. The Tudor Fastrider BlackShield is a bold racing timepiece that is one of Tudor's most revolutionary styles in recent years.
With its matte coated black dial, bezel, and ceramic monobloc case, the Fastrider Black Shield is as black as a wristwatch can get. However, when exposed to light, the Tudor Black Shield takes on a new appearance. It has partially skeletonized hands that allow the owner to see through to the subdials underneath. The three chronograph subdials still have luminous ink.
As a result, the Tudor Fastrider Chrono shines brighter at night than it does during the day. The Tudor Black Shield watch, with a 42mm case size, is a midsized chronograph operated by a Valjoux 7753 movement.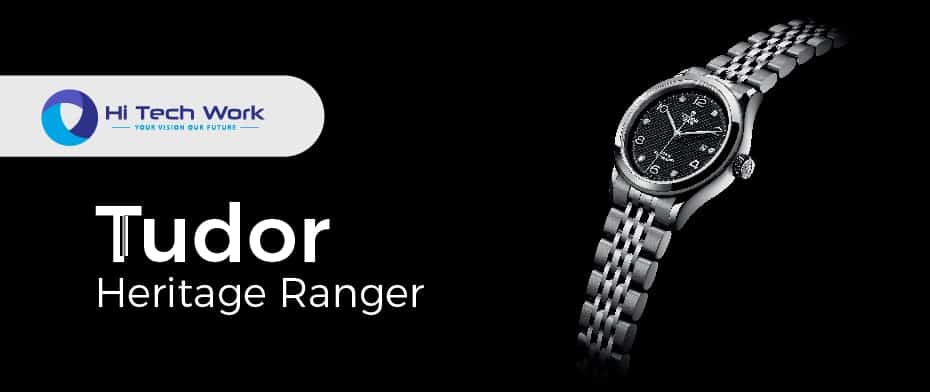 Tudor Heritage Ranger
The Tudor Heritage Ranger, released in 2014, is a tool watch that is reminiscent of the 1960s Oyster Prince Ranger. The new Tudor Ranger features a straightforward, Explorer-inspired dial that distinguishes it as a classic tool watch. The stainless steel case is 41mm thick, making it more appealing on the wrist than most vintage tool watches.
The addition of a stainless steel bracelet with no end ties still calls more attention to the bracelet's size. The Tudor Ranger watch is operated by an in-house Tudor caliber 2824 mechanism with an estimated power reserve of 38 hours. The watch is waterproof to 150 meters, making it an unquestionable option for any sports enthusiast.
Takeaway
Many of these beautiful watch styles can be found at Tudor. It has its recognition, and it is bejeweled on the wrists of many legends. You may be the next one on the list, so adorn your watchlist with either of these Tudor editions as soon as possible.
It instills a sense of elegance in the modern era. It is a beautiful casual watch with a style that is sure to catch people's eyes. It has a vintage look with a contemporary feel to it.