Are you searching for a voice changer for Discord? Discord provides both voice and text-based chat services and I know a good number of people who use voice changer programs to change their voice while talking on Discord. Some people do it for privacy reasons and some do it just for fun. Whatever your reasons might be there's no one denying the fact that it's a good tool to have in your arsenal.
On discord, users can spend some quality time chatting and playing at the same time. People can also create groups to chat collectively and get a feel of togetherness virtually over social media. Many discord users use discord voice changer to change their voice during a call. Let's introduce all 5 ever best voice changer apps for discord in 2020.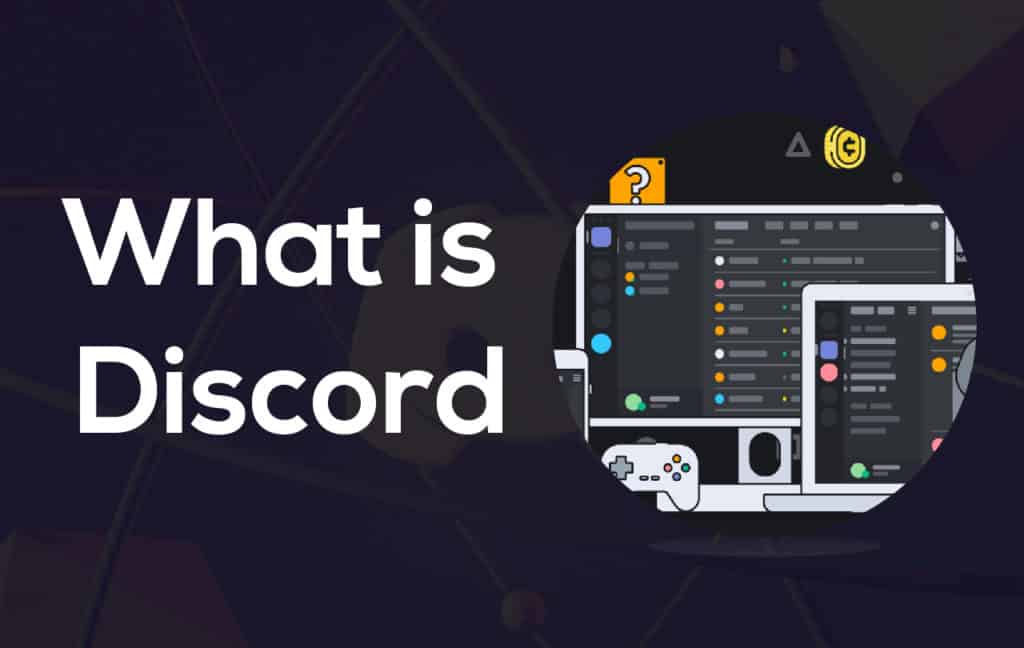 What is Discord?
For those who do not know, Discord is a free application used for voice and text conversation. It is aimed at gamers. The program offers a fair amount of control for people who wish to communicate over groups.
Discord conversations occur with the help of the servers the Discord company offers. Most servers are related to gaming in some way, but you are not limited to just gaming servers and conversations.
When you play video games on the PC, two problems can raise anyone's mind. First, how to talk to other players and the other one, how to organize people long enough. Discord offers voice and text-based communications.
The application provides a good amount of control for people who wish to communicate over groups. Gamers can use variations for voice changing effects and can sound like children, adults, robots, and aliens.
Why Use Discord Voice Changers?
Some people use voice changers because it feels as if they make said people more anonymous. Some trolls use them so that they may harass people more menacingly. Many children use voice changers to hide their time so that they may attend 18+ gaming chats without being blocked. Plus, many people hide their gender using voice changers.
The free voice changers listed here are in order from best to not-so-best. They are all well-made tools for changing your voice. Each has its own strengths and weaknesses, especially nearer the bottom of the list where it becomes trickier to integrate the voices with Discord.
As mentioned in the conclusion, this list is based on opinion.
Below is the comparison chart for all the 5 best free voice changers for Discord for your quick selection.
The ratings are given in this article, and even the scores added to them, are all based on opinion. It is up to you to decide for yourself which is the best free voice changer for discord.
These are 5 ever best voice changer apps for discord that you can use-
Clownfish
MorphVOX Jr
VoiceMod
Voxal Voice Changer
AV Voice Changer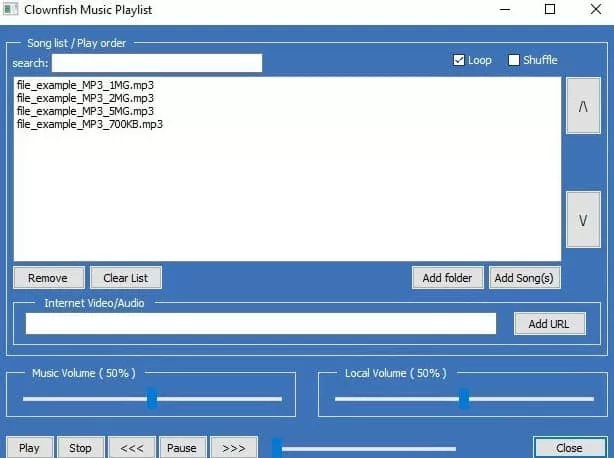 1.) Clownfish – Voice Changer
Clownfish Voice Changer is an app that is capable of making changes in voices in real-time. ClownFish can be installed at the system level so any app that uses your microphone can be made to use your converted voice. Your voice will be converted in Steam, Skype, Hangouts, ooVoo, Viber, Ekiga, Jitsi, Ventrilo, TeamSpeak, Mumble, Discord, etc. The application is compatible with – Windows Vista / 7 / 8 / 8.1 / 10.
Voice effects in clownfish voice changer are Alien, Atari, Clone, Mutation, Fast Mutation, Slow Mutation, Male pitch, Silence, Female pitch, Helium pitch, Baby pitch, Radio, Robot, Genji, JigSaw, Optimus Prime, Darth Vader, Transformer, and also Custom pitch.
Clownfish - Voice Changer
Pros
Easy and Fast Setup
Freeware to Use
All Window Versions Supportive
Cons
Limited Girl Voice Changer
Some Voice Accents Difficult to Understand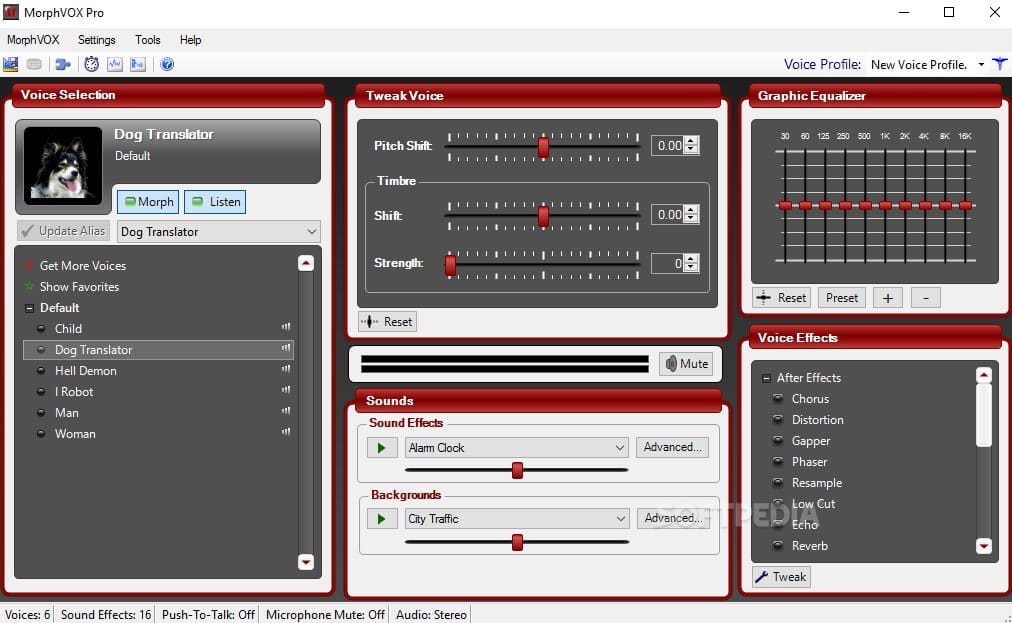 2.) MorphVOX – Voice Changer
MorphVOX is free voice changer software where you can sound like a man, woman, or little folk. You can use this free of cost voice changer program to change your voice from man to woman and vice versa. The software is used for fun but it can also be used by the folks who need to hide their vocal identity on any platform.
The fact that you get all of this for free in a nice-looking package is just the icing on the cake. Despite having such significant advantages of this app, there are some drawbacks too. The first drawback is that it shows ads in between while using the app. Another drawback is that its setup is a little bit complicated to understand.
MorphVOX - Voice Changer
Pros
Custom Shortcuts Easy to Understand
Little Bandwidth and Good CPU Power
Mix Sound Effects Uses
Cons
Paid subscription Version
Weird Interface Shape
Unintuitive Installation Process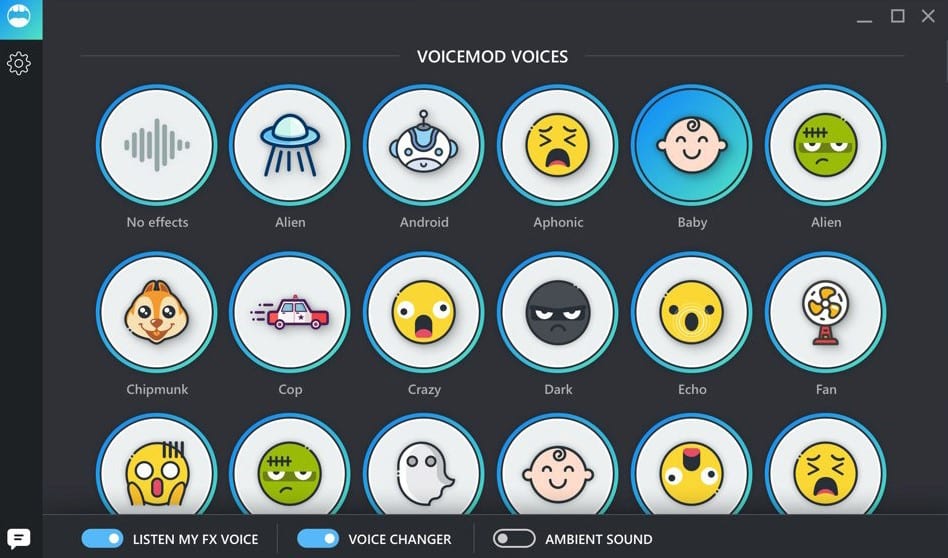 3.) VoiceMod – Voice Changer
VoiceMod is the best free voice changer software for all the versions of Windows. There are plenty of great filters and if you want to turn your voice into a robot or something else, this is the application to download. VoiceMod is best for memes and gaming. It also makes the sound more natural to hear, a feature that lacks in most other voice changing applications.
We have so many options to try every time to make our voice feel real or the way we want others to hear according to given situations. Voicemod is compatible with almost all the communication.
VoiceMod - Voice Changer
Pros
Cons
Hide Paid Version
locked Many Features in Free Version
Proofreading Required for App and Website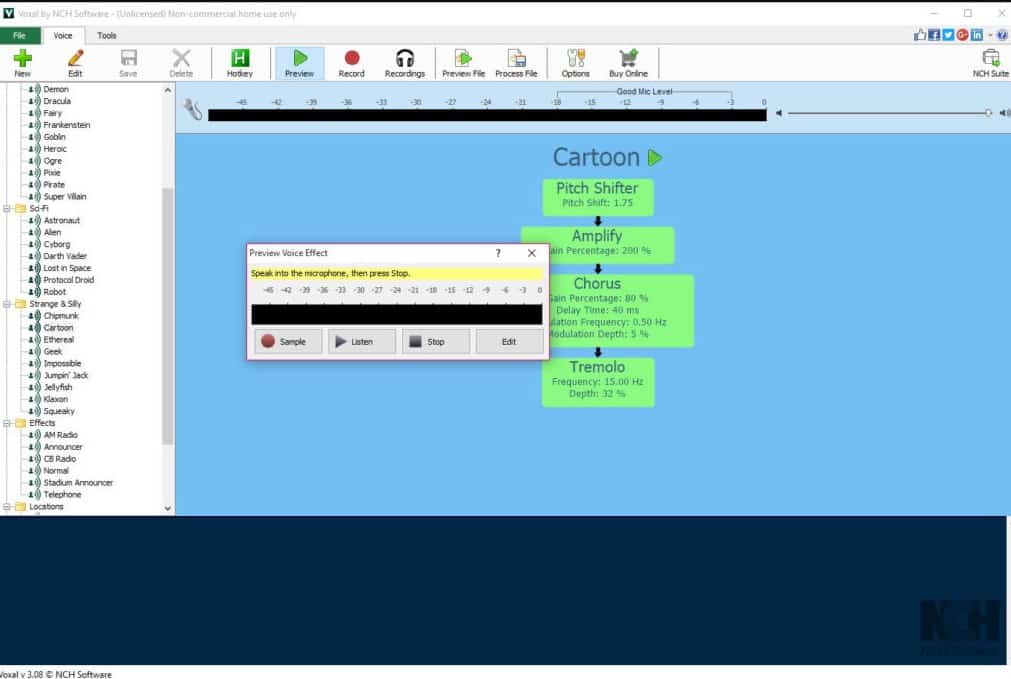 4.) Voxal Voice Changer
It is one of the best applications to voice change. There are thousands of voice effects to choose from, so you can just pick those that best fit the context. You can create voices for online video games, avatars, and podcasts or you can use Voxal as a voice disguise tool for anonymity.
You can also save all custom voice effects in voxal. You can create these effects with Voxal Voice Changer and use them during different types of broadcasts. The app works with all voice chat services including Skype, Hangouts, and more.
Voxal - Voice Changer
Pros
Effects for Live and Recorded Voices
Low CPU Usage
The Interface is Easy to Understand
Cons
Similar Voices Sounds
Steam Games Compatibility is Hit
Clean Ad-Free Installs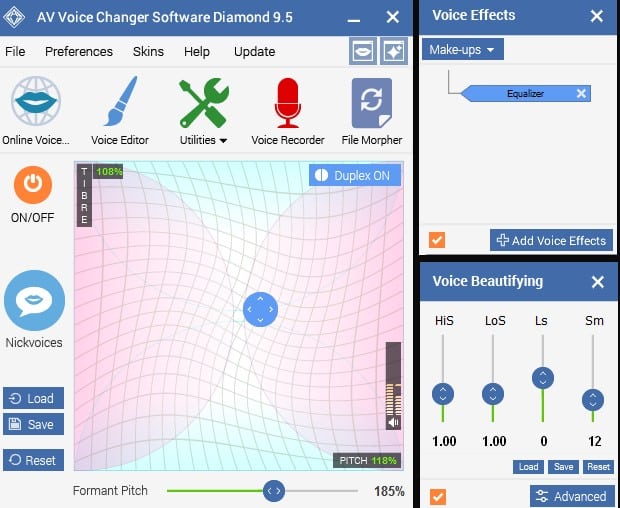 5.) AV Voice Changer
This software is easy to use and allows you to access and modify every characteristic of your voice. The app also lets you edit audio files and choose if you want the voices to sound more feminine or higher than those in the original audio file. AV Voice Changer Software's Diamond edition can be integrated with Skype, Discord, Twitch, and Steam.
The software permits you to easily access and modify every characteristic of your voice. It is compatible with most VoIP programs, role-playing games, and web chat applications. Your voice can sound deeper, masculine, higher, feminine, robotic, or in any other way, you desire.
AV - Voice Changer
Pros
Many Voices and Morphing Effect
Good Interface to Understand
One-Time Payment, Lifetime License
Cons
Gold and Basic Edition Has Outdated Interface
Many Features are Locked for FREE Users
FAQ's Section
Q: Are voice changers illegal?
A: What is not legal is to commit crimes by using a voice modulator for example to scare or bully someone on social networks, or to disguise the voice to threaten someone in a phone call. If the goal of using a voice changer is to have fun, it is not illegal.
Q: Is clownfish for discord safe?
Yes, clownfish voice changer is completely safe to use. You can use it with Skype, Steam, ooVoo, Ekiga, Jitsi, Ventrilo, Mumble, and many messengers. It is safe to use. Clownfish has 14 voice effects such as Alien, Silence, Robot, Baby, Female, Radio, Helium, Fast Mutation, Clone, Male, Atari, and many other effects.
Q: What is the best voice changer?
A: Voicemod – Voice Mod is the best voice changer software designed for Windows users.
Q: Is Voicemod Voice Changer safe?
A: Voicemod is perfectly fine and works well. For people who say it broke their mic. It doesn't break their mic. All you have to do is turn off noise suppression and reduction of background noise. If you have a really good mic you don't even have to touch those settings.
Conclusion
Check out all these apps and let us know your favorite app among them. The best part is that most voice changers can be used for free, so you don't have to spend money. You can go for their free versions. So, feel free to share your thoughts and suggestions in the comment section below.