Do you want to make a private space to secure your files? Then Google drive is the best free Google file storage service. It was launched in 2012 and replaced Google Docs, which only had a Storage of 1GB.
However, GoogleDrive is an all-in-one solution and is used by millions all around the globe for its amazing services, storage solution, and document editing tools specialized in increasing collaboration and file sharing.
In addition, Google Drive also offers users to store files and backup data via cloud technology easily. After saving the files, you can easily access the files. This will let you access data from any computer or smartphone wherever you log in to your account.
But how to take advantage of Google drive? This article covers all the details. Keep reading.
How Google Drive Works
It is a free Google service that lets users store files online and access them anywhere by using the cloud. You can also access free web-based apps for making spreadsheets, presentations, documents, and more.
The main aim of Google drive is to store and sync them to your system. You can use Drive's website to upload files and edit them online. If you install its desktop client, you can use the drive folder on your system to always sync significant files to the cloud, ensuring they are updated as you work on them.
Further, the Drive has recently enhanced its syncing abilities by adding the option to sync any folder on your system to the Google Drive servers. This allows the Drive to function as a backup service and sort all your Google activity. And one of Drive's best features is its integration with Google's office suite of cloud-native apps. The most commonly used Google drive apps are: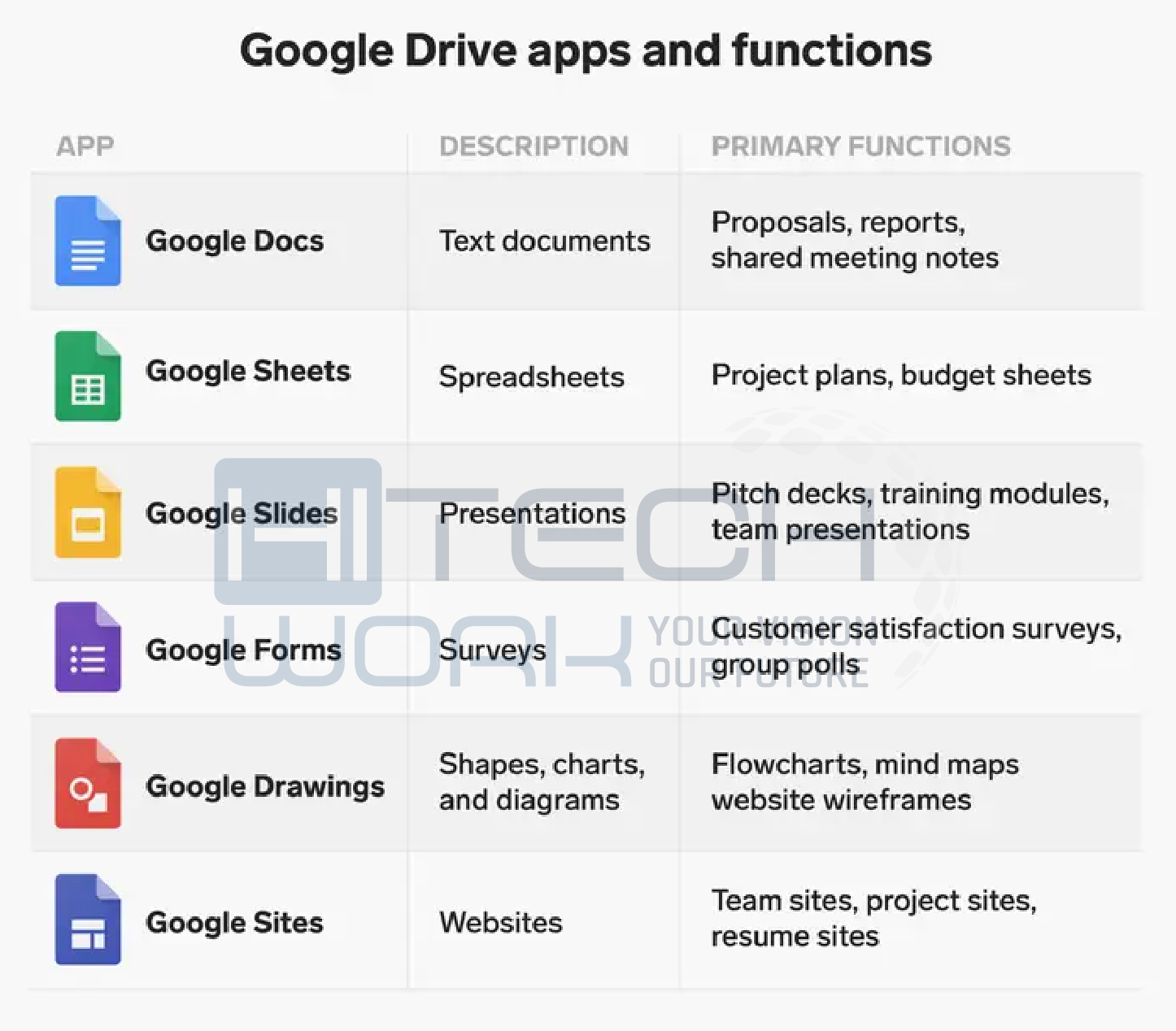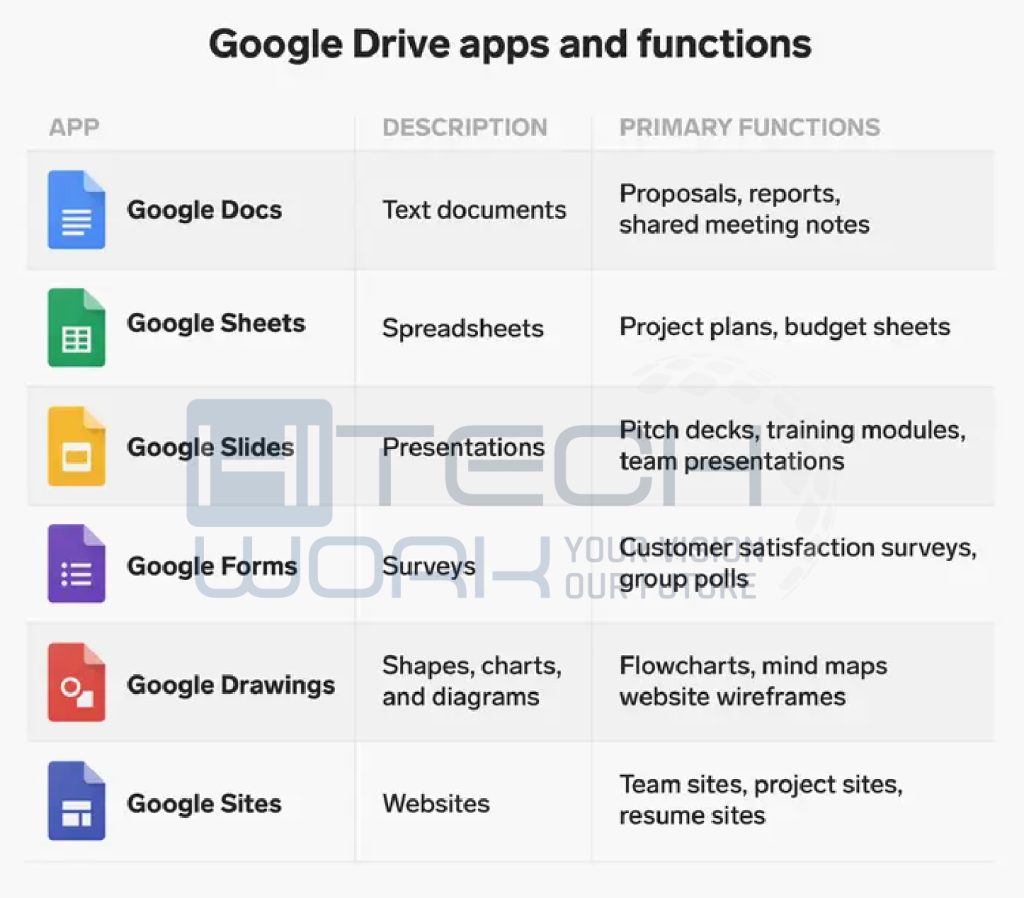 Hence, it is one of the best cloud services with highly customizable sharing options. As it provides security options like you can setting permissions for every person you are sharing a file with. You can even allow other users to edit Google Docs files with you, allowing you to collaborate with up to 100 users on any Google workspace document. So it is great if your work demands a lot of online collaboration.
Google Drive Features
Drive is the most used service of Google, which is full of utilities. Some of the key features are: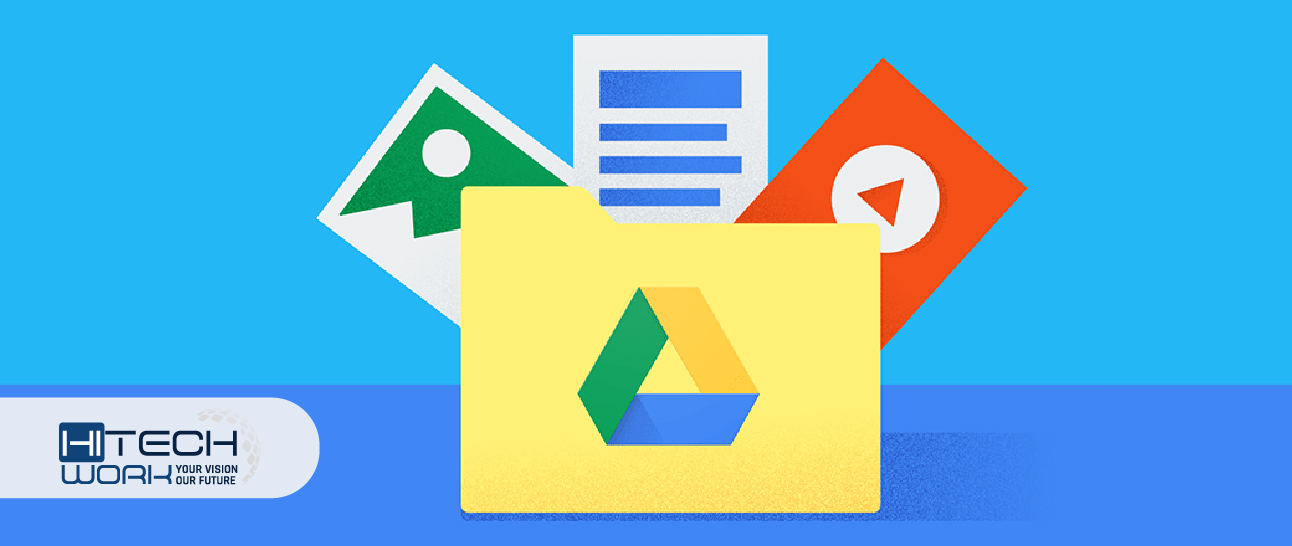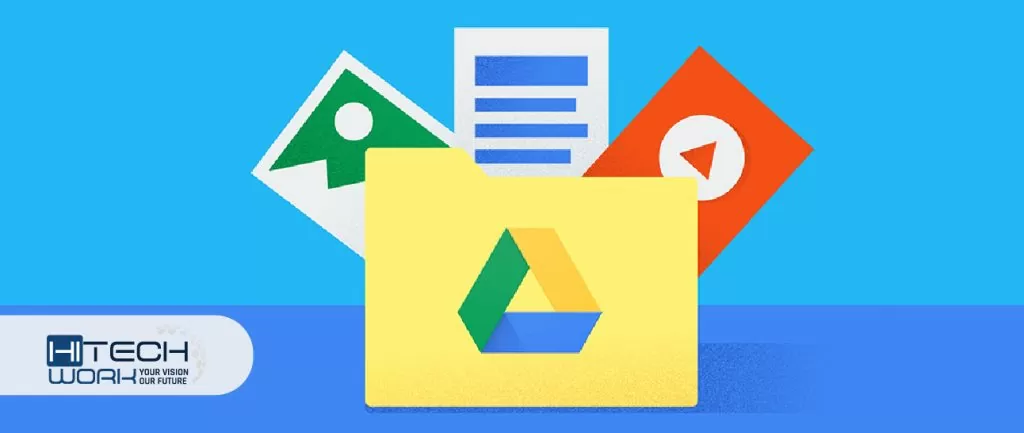 File Storage: 15GB is provided to every user, but you can extend up to 200TB at different rates. It lets us host all documents, including images, photos, videos, files, etc. Drive also lets you integrate these files with other free Google programs like Gmail, Google Photos, or Chromebook.
Document Formation: with Google Docs, which is built-in into Drive, allows you to generate text files, presentations, and spreadsheets. It also includes a tool to design online forms, graphs, and flowcharts.
Connectivity: Drive is designed so that we can easily share our files with the people we want, let us edit documents between various users, and access them from any device that has an internet connection, whether it is a desktop, mobile, or tablet.
Integrated Apps: The drive has hundreds of compatible apps of all kinds, which we can download from the chrome web store.
How to Use Google
To use Google Drive, you first have to make a Google Account if you don't already have one. Signing up for an account will allow you to use Google drive, plus you get access to other Google services such as Gmail and Google Docs.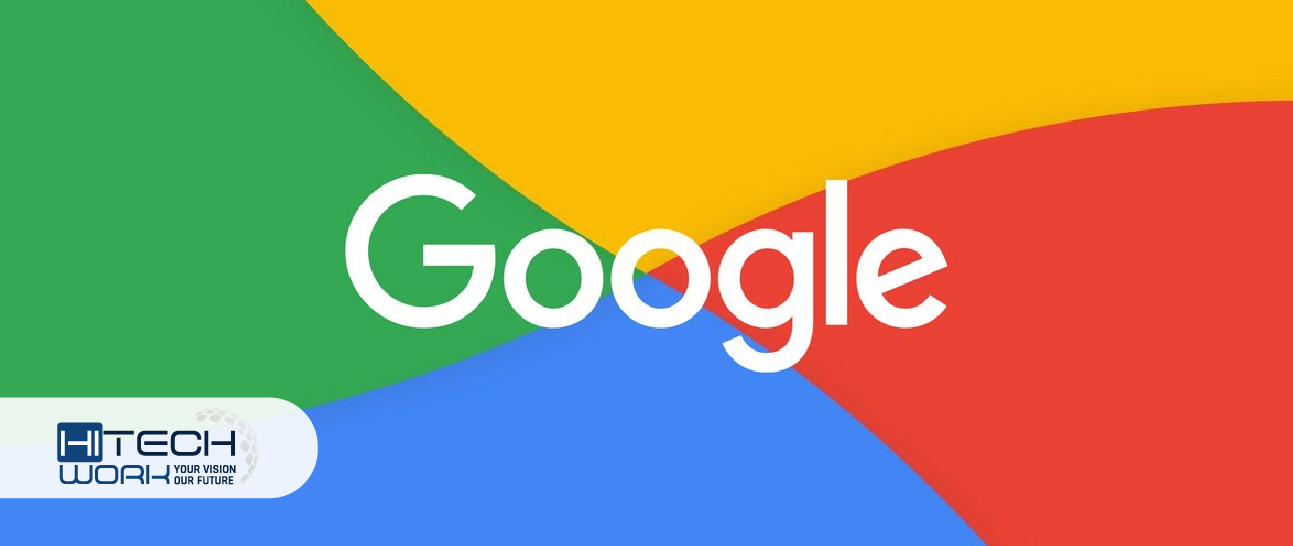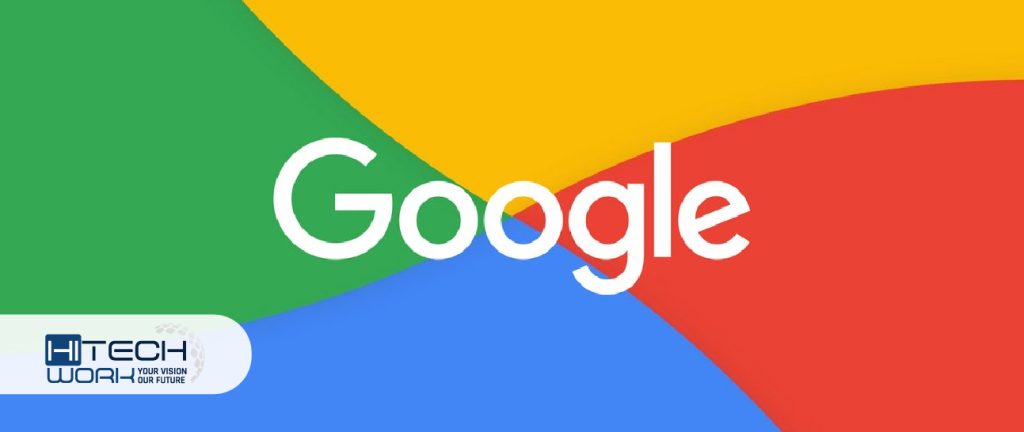 Once you access your account, you can use Google drive in your browser by going to drive.google.com. This will move you to Drive's interface, which is quite easy to use. First, you must be familiar with upholding, creating, managing, and sharing files. So here's how you can do it
1. Uploading & Creating Files
To access files on Drive, you first have to upload them. There are two ways to upload files from the web. The first way is simpler, dragging the file or folder from your desktop and dropping it into the browser window. The second way is to tap on the "New" button on the upper-left side of the screen and choose either "File Upload" or "Folder Upload."
You can also use the "New" option to make a new file, document, spreadsheet, or presentation. Depending on your needs, just tap on the app from the dropdown menu. All new files are directly saved and accessible from your device.
2. Organizing & Managing files
Once you have sufficient files, you have to organize them. The simplest way to organize & manage Drive is to make folders. To make a new folder on the web interface, move to your Drive & tap "new" then "folder."
After naming the folder, you will be able to drag & drop files to the folder, which can be found under "My Drive" on the pane to the left of your screen.
3. Sharing Files
The largest draw of Drive is the ability to share files with others. From sharing videos to whole drive folders, and makes sharing simple. To share a Google drive folder, right-tap it to bring up the context menu, then tap "Share."
From there, you can add collaborators using their email addresses and decide whether users can edit, comment, or view the file. Any files created in Drive can be edited by various people at once, meaning you can associate with others in real-time.
Types of Files Supported By Google Drive
We have already discussed that Google Drive supports a huge range of files. However, we have compiled all the files types that the Drive supports:
| | | | |
| --- | --- | --- | --- |
| Microsoft Files | Adobe Files | General Files | Apple Files |
| Word – .DOCX and .DOC | .PDF | Archive formats – .RAR, .ZIP, .gzip, .tar | Editors – .number, .key |
| Excel – .XLSX and .XLS | PSD-Photoshop | Audio – MP3, WAV, MPEG, .OGG, .OPUS | ——– |
| PowerPoint – .PPTX and .PPT | AI- Illustrator | Text – .TXT | ——— |
| .XPS – for XML Paper Specification | DXF-Autodesk, TIFF | Images – .JPEG, .BMP, .PNG, .TIFF, .SVG | ——- |
| ———— | EPS, PS | Video – webM, .MPEG4, .MOV, .3GPP, .AVI, .WMV, .FLV, .ogg | ——– |
| ————- | SVG- Scalable vector graphics | Code – .HTML, .CSS, .PHP, .JS, .java, .H, .py, .CPP | ——- |
Pricing
Cloud storage is the best solution, the amount of data we have is constantly increasing, and the free drive space is limited to 15GB of Storage. For this, Google offers paid storage options as well, ranging from 100 GB to 30 TB with their personal or family plans; the prices are the following:
100 GB plan: $1.99 per month
200GB Plan: $2.99 per month
2TB plan: $9.99 per month
10 TB plan: $99.99 per month
20TB Plan: $199.99 per month
30TB plan: $299.99 per month
The good news is that drive offers a top-secret option that will provide unlimited Drive Storage and charge less than the 10TB Google drive plan. So have a look at this secret option.
Unlimited Google Drive Storage Option
Some users may think that 2TB storage is sufficient for all of their data, but with all the photos and videos we capture on a daily basis with our phones can easily burn the Storage, especially if you are recording 4K or even 8K video.
To access unlimited Storage, you must sign up for a G Suite account rather than a standard Google account. However, the basic account will cost $6/month and comes with 30GB of Storage. You can also opt for Business Google Suit costs $12/month and gives users 1TB of storage. This is less than the 2TB plans for regular Google Accounts, but if you include 6 users in your Business G suite, Google will enhance the Storage for each user from 1TB to unlimited.
Further, unlimited drive storage will cost you $60/month with a business G Suite account with 5 people, making it cheaper. The other one is the G suite enterprise plan. Hence it is great to use at a cheap price with huge storage.
Quick Steps to Get Unlimited Drive Storage with a G Suite Account
To get unlimited Storage with a G suite account, you have to check the pricing and select the plan you want. Then follow the below instructions: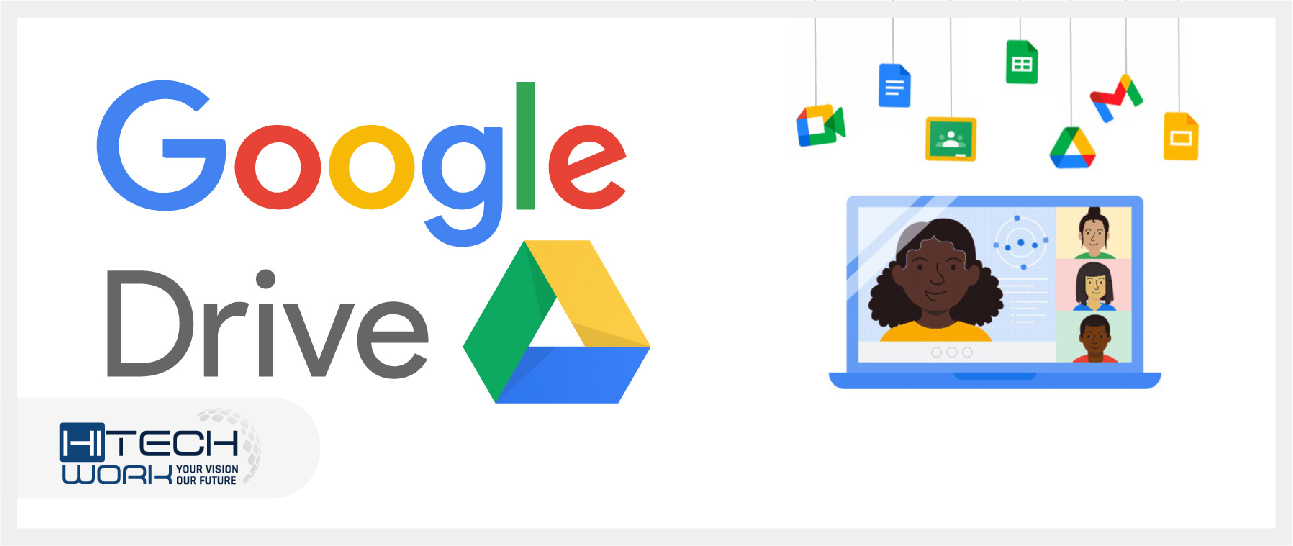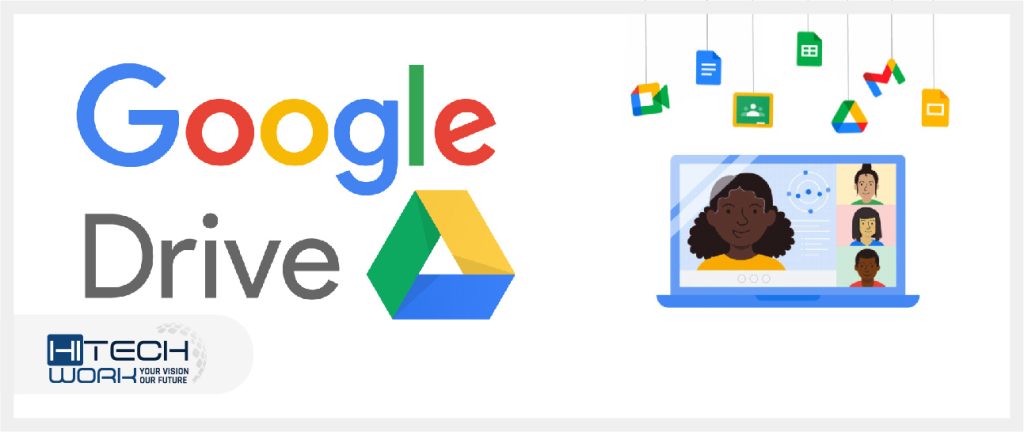 Tap on Get Start, follow the instructions to set up your business account, and choose your domain name. (if you don't have one)
Once you have created your account, log in to your Google drive using your new account.
Now you can upload as much data as you want to your Drive.
Tips & Tricks For Google Drive
We have already discussed the purpose of Drive and its features, so here we will uncover some of the best tips to get the most out of this storage service.
1. Google Drive & Gmail Integration
If you are using Gmail as your main client, we have good news: it gives full integration with Google Drive. When you compose your email, you can tap on the drive icon to browse your account & instantly attach any saved file.
Moreover, you can also make the most of your workspace effectiveness by swiftly saving Gmail attachments to Google Drive with a tap. You can select a particular folder or instantly add it to the drive root.
2. Accessing Files Online
The other helpful feature is drive lets you view and edit files offline without a connection to the internet. While you can always install files directly to your system for offline access, this mode allows you to view and edit Google Sheets, Google Docs, and Google Slides with any alteration automatically synced when an internet connection is available again.
To toggle on this feature, go to your Drive & tap the gear Icon in the screen's upper-right corner. Once in your settings, you will be able to turn on offline mode by checking the box beside "offline."
3. Converting Files to Google Drive Format
Google Drive supports various file types, but if you plan on editing files in Drive, they should be converted to the Google Drive format. Doing so will let you simply share the file with others & uncover tools so you can collaborate with others in the meantime.
Files that can be changed to Google Drive format are:
Spreadsheets (.xls, .xlsx, .ods, .csv)
Presentations (.ppt, .pps, .pptx)
Text documents (.doc, .docx, .html, .txt, .rtf, .pdf)
To transform a file to Google Drive format, just right-tap on the file, select "Open With," and tap on the suggested app. For Instance, if you have a Microsoft Word document, you will be able to convert the file to a Google Doc document.
4. Google Drive Apps & Services
We have already discussed drive core features, including office suite, Docs, Sheets & slides. There are a lot of things you can do with Google services; there is a lot to discover.
Add-ons
Google's Suite of office programs is amazing on its own, but you can make them more suitable to your needs with add-ons. There are lots of helpful add-ons to help you do more things with sheets, slides, forums, and Google docs.
To explore Add-ons, just view or make any file, then go to "Add-ons" in the toolbar. Then check the chrome webstore to see what's available.
5. Third-Party App Integrations
In addition to Add-ons, Drive is built to function flawlessly with hundreds of third-party applications that would let you split and merge PDFs, digitally sign documents, make diagrams, and more, all from within Drive. For productivity, you can also link the drive to different productivity tools for a more seamless workflow.
Wrapping Up
Google drive has many benefits, including useful collaborative tools and built-in integrations with Google's Suits. It is one of the well-known cloud storage services available today, making collaboration easier. Further, you can use Drive in your web browser, mobile device, or desktop. Thanks to its amazing features, smooth user interface, and top-notch security level