Microsoft PowerPoint is a software product of Microsoft specially designed for making presentations for education and business using images, text, videos, and shapes, etc. you can use MS PowerPoint to create simple slide shows or complete presentations as you need.
What is PPT? PPT is the PowerPoint extension that denotes that a particular document is created in Microsoft PowerPoint.
As mentioned above, PowerPoint is generally used to create and design business presentations in form of slide shows. Creating business presentations is not the only application of PowerPoint presentation examples, it can also be used for making a presentation for education as well.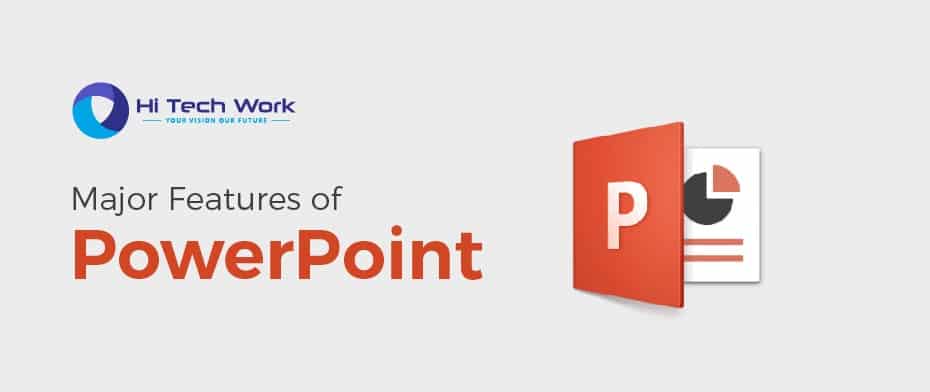 Major Features of PowerPoint
Some of you people might be thinking what is a presentation? Let me define "presentation" for you guys. The Microsoft PowerPoint Presentation is made by using slides that can contain several elements like text, Images, Videos, clipart, shapes, sound effects, and audio clips.
Transition effects can be added to jump slides. It adds some extra beauty to your PowerPoint presentation. However, overusing the beauty elements like transition effects and sound effects may lead to annoying distractions from the focus point of your presentation.
Moreover, there are templates available to create PowerPoint presentations. The templates let you choose the best design for your Microsoft presentation. Every template is different in its own way, some offer white background with color full and rich text, some provide colorful backgrounds. Changes, however, can be made to each slide as per requirement. Making one change and applying it on all of the slides can be done conveniently. This creates uniformity and consistency in the slide shows of the entire presentation. A slide show is another name for a PowerPoint presentation names can be used interchangeably.
One more thing about PowerPoint presentation, the transition effects, and animation. The transition effects and animations can be implemented on each slide when it changes from one slide to another. It is completely customizable what effect you want to apply, and what timing after a slide change.
Uses of PowerPoint
PowerPoint Presentations can be used for personal and professional use. Some other Microsoft office PowerPoint are discussed below:
For Education: PowerPoint presentations are the most common tool used in education today. Using MS PowerPoint presentations can make education interactive and more interesting for students.
For Marketing: as you people already know, marketing is a process of attracting people with great visuals and presentations. This is another advantage about PowerPoint people can make use of.
For Business: For example, you are required to deliver a business presentation and try to acquire a business opportunity then, MS PowerPoint is the best tool for this task.
For Resumes: Microsoft PowerPoint is one of the best tools for creating Good and Beautiful resumes using built-in templates.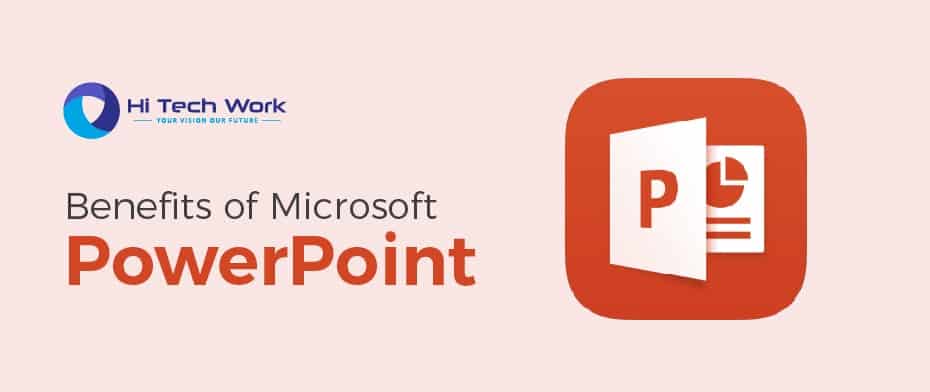 Benefits of Microsoft PowerPoint:
There are various benefits of MS PowerPoint; some of them are listed below:
It is the standard presentation software used for making slide shows for education, business, marketing, and other activities. It is easy to create and use.
It offers many other features like slide transitions, animations, templates, layouts, text designs.
You can import media into PowerPoint presentation like video (MPEG-4 format), audio files, images of different formats (GIF, JPG, etc), PDG document, Rich Text File, PowerPoint XML, and videos of Windows Media Video Format.
Conclusion:
You can create Microsoft PowerPoint presentations only in a PowerPoint environment. PowerPoint presentations can be imported on multiple platforms like Apple and Windows. MS PowerPoint is the most basic need of every office or organization that needs presentations on regular basis. MS PowerPoint is simple and easy to use and can be used on any platform even on android mobiles.