When you enable iPhone dark mode, the complete UI on your iPhone or iPad flips, you now see a black background and white text. Apple has run with an actual black theme, which means that the background at most places is pure black instead of a dark gray. One of the various new features in iOS 13 and iPadOS 13 is Dark Mode.
This mode can make it simpler to see your screens at night and in low-light environments. But how does Dark Mode work, and how and when can you utilize it most effectively? You can manually allow and disable Dark Mode. You can set it to go on and off at certain times automatically. And you can use Dark Mode not just with established-in apps but also with supported third-party apps.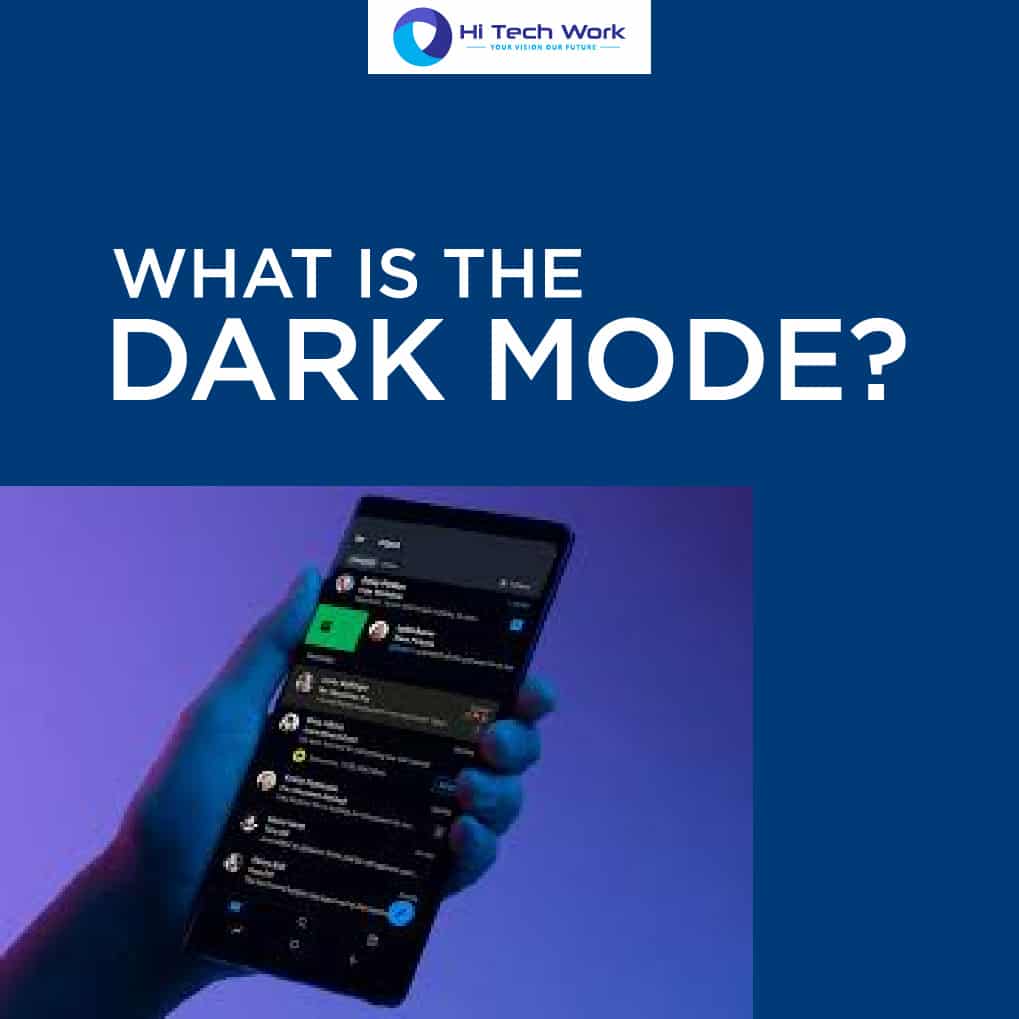 What is the Dark Mode? 
As its name implies, dark mode darkens the user interface on Apple gadgets. The appearance is inverted so that instead of black text on a white background, you observe the light or white text on a black background.
The feature is system-wide so that all native Apple apps will help dark mode, and so will your notifications and widgets. Plus, Dark Mode will be available for third-party developers to create as a part of their app. The impact is most noticeable on apps where most appear white, such as Apple Health and Calendar.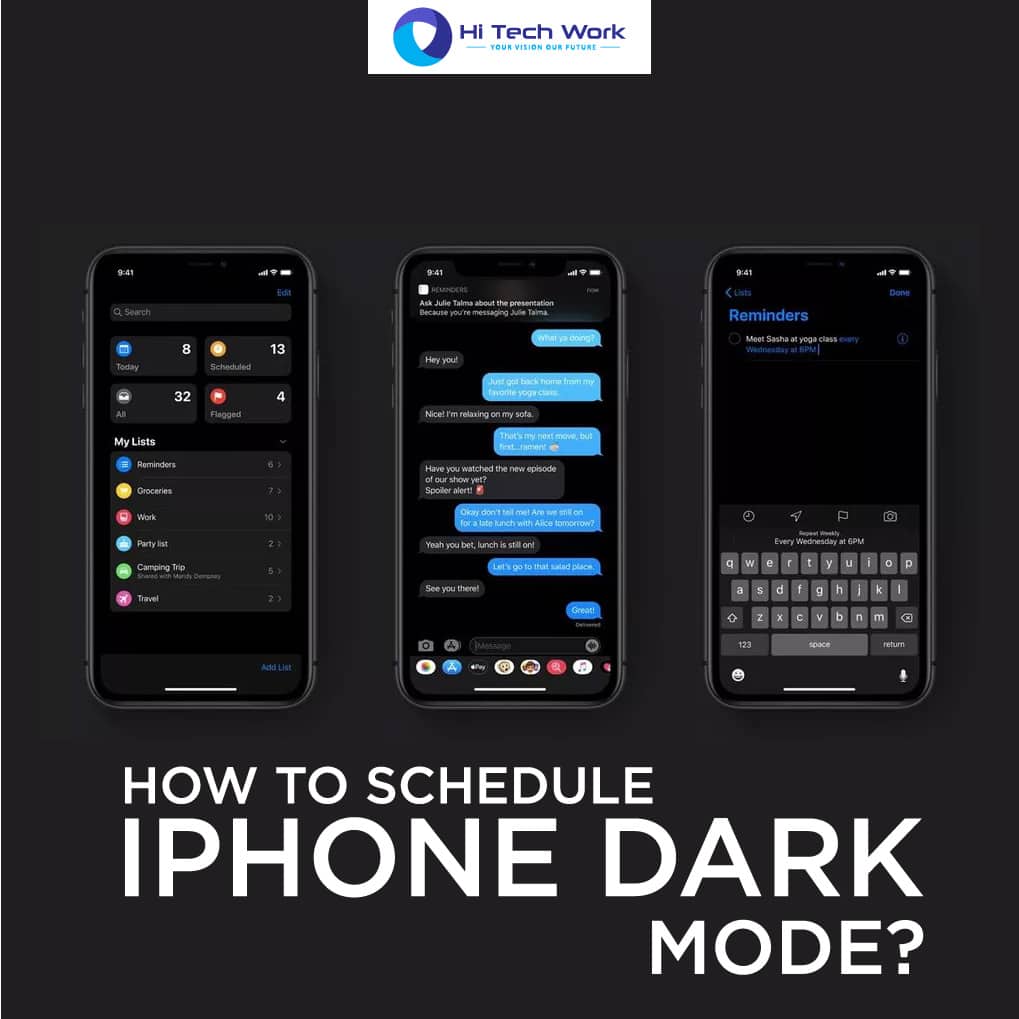 How to Schedule iPhone Dark Mode?
Did you spot the Automatic toggle on the earlier window? That supports your iPhone or iPad to switch to dark mode at sunset before switching back to light mode at sunrise.
You can add a custom schedule, too, by clicking on the Options menu that appears when you hit Automatic. This will allow you to use Light Mode throughout the day, for example, and then dark mode from 5 pm onwards.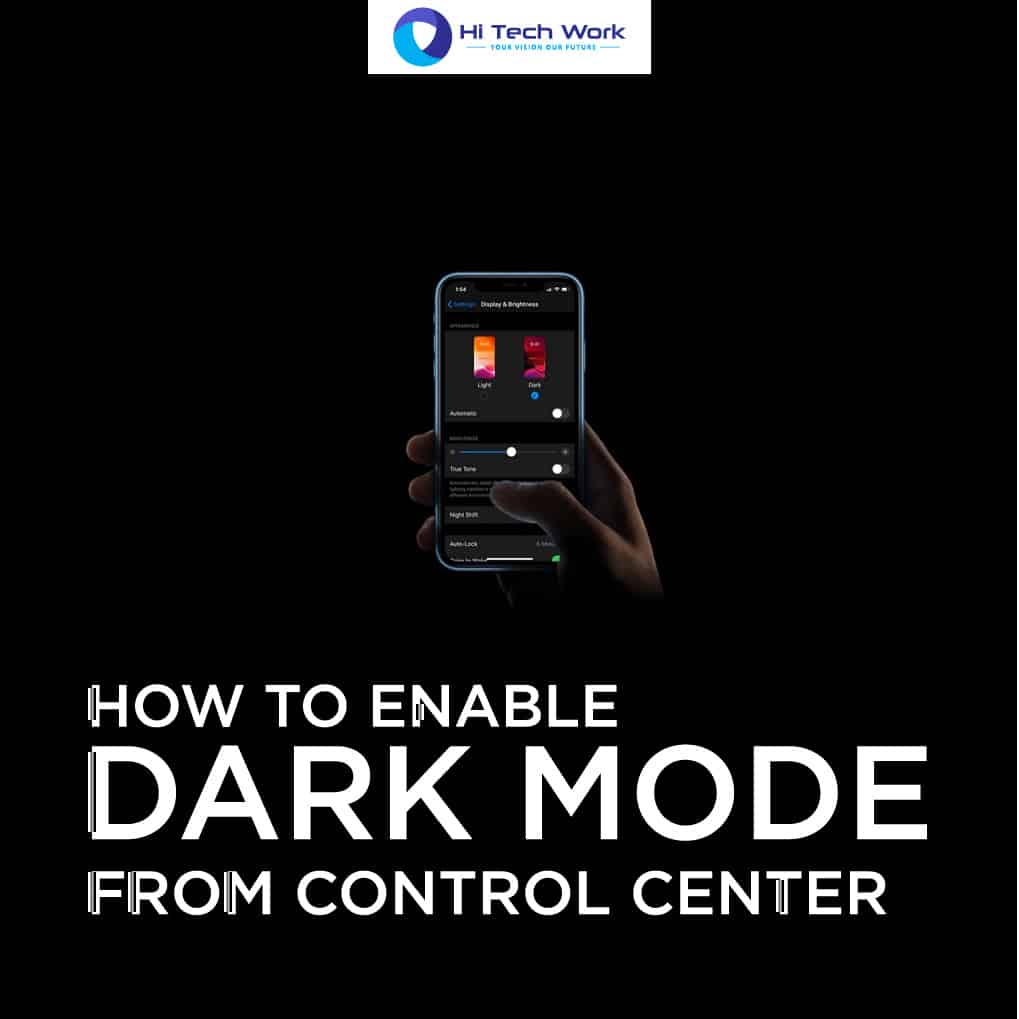 How to Enable Dark Mode from Control Center
This is one of the dark mode's lesser-known tricks, but a great one. There's a more straightforward approach to activate dark mode on iPhone and iPad than having to dig into your settings menu or scheduling it.
Take up the Control Center shortcuts panel on the screen (by swiping up from the bottom of your phone if it has a home button or down from the top right corner if it doesn't have one), and press down on the Screen Brightness slider to execute it bigger.
In the bottom left corner, you'll see a toggle labeled Appearance, which you can use to switch from Light Mode to dark mode quickly.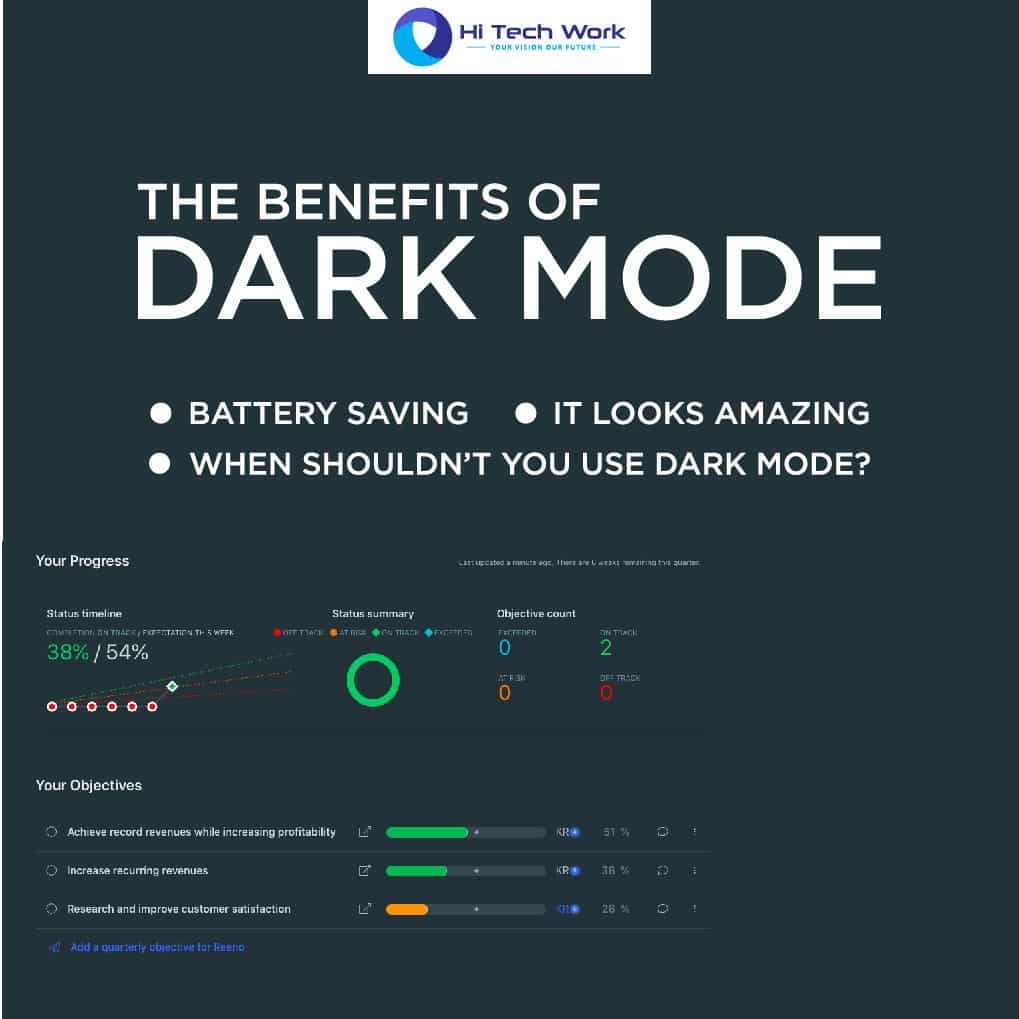 The Benefits of Dark Mode
Battery saving 
Dark mode applications can prolong the battery life of your smartphone. Google has verified that using dark mode on OLED screens has been a massive help for battery life. For instance, at 50% brightness, the Dark Mode interface in the YouTube app saves about 15% screen energy than a flat white background. At 100% screen brightness, the dark interface is carrying a whopping 60% of screen energy.
While Android devices mainly use OLED screens, lately, there has been some great news for iPhone users. Apple has promised to drop all LCD screens by 2020 and release all future generation devices with OLED screens. As both IOS and Android should get the native dark mode later in the year, it appears to be a promising upgrade to our phone's battery life.
It looks amazing
Dark mode looks super awesome. While most products are running for that similar bland white look, the dark mode does offer something different that feels strange and new. It also presents great opportunities for presenting graphic content such as graphs, dashboards, pictures, and photos.
For instance, we use the RAG coloring system to present a quick visual overview of goals progress. Here's how it looks in dark mode vs. light mode. Colors appear to pop up better on dark backgrounds. The table demonstrating levels of contrast and performance of various color combinations highlight an interesting fact: the black part of the table is the only one that provides excellent contrast for practically all the colors.
When Shouldn't You Use Dark Mode?
However, not everything regarding dark backgrounds is good. For instance, when you are using a device in a well-lit room or direct sunlight, text positioned on dark backgrounds can be confronting to read. So the only reason not to implement a dark mode is when you're assured your app is exclusively used during bright daylight, but this is rather exceptional.
This is why an automated switch from sunset until sunrise is a must-have feature. Users don't even have to keep switching several times a day, which is genuinely excellent usability.
FAQs
Q: Does iOS 12.4 6 have dark mode?
A: To get dark mode, you will require to update to iOs 13, which, unfortunately, iPhone 6 plus does not support. The closest option they have is the Smart Invert option. For that, you require to go into Settings>General>Accessibility>Display Accommodations>Invert Colours>Smart Invert.
Q: Is iPhone dark mode better?
A: Apple states that dark mode makes it easier to stay focused on your work. Microsoft says dark mode can reduce eye strain and better battery life. Google says it improves visibility for users with feeble vision and those who are sensitive to bright light. The marketing message got through: people want this.
Q: Why is dark mode wrong?
A: Pure black backgrounds with white font can be hard to read, and it makes halation or visual distortion for many people. It's suggested that, for those with astigmatism, the dark mode can cause said eye strain, as it makes them squint a little harder to read.
Q: What's the point of a dark mode on the iPhone?
A: Dark Mode is ideally befitted to low-light environments, where it not only stops you from disturbing those around you with the light from your phone but also assists to prevent eye strain. Whether you're utilizing Mail, Books, or Safari, the text will appear white on a black background, making it simple to read in the dark.