WhatsApp is bringing one of the amazing features for those who have their businesses set up on the instant messaging app – WABetaInfo Reported!
The app-tracking website claims businesses can share previous status updates with their customers through the "status archive" feature. This feature will be rolled out to Beta testers of WhatsApp Business for Android. And it will be accessible to more users in the coming weeks.
Also: WhatsApp Launches Three New Security Tools To Stop Hackers
WhatsApp is planning to refurbish the application because it is improving the existing features. By using this feature, businesses' status updates will be archived after 24 hours. Once this feature is enabled on your WhatsApp account, you will be notified by a banner within the status tab.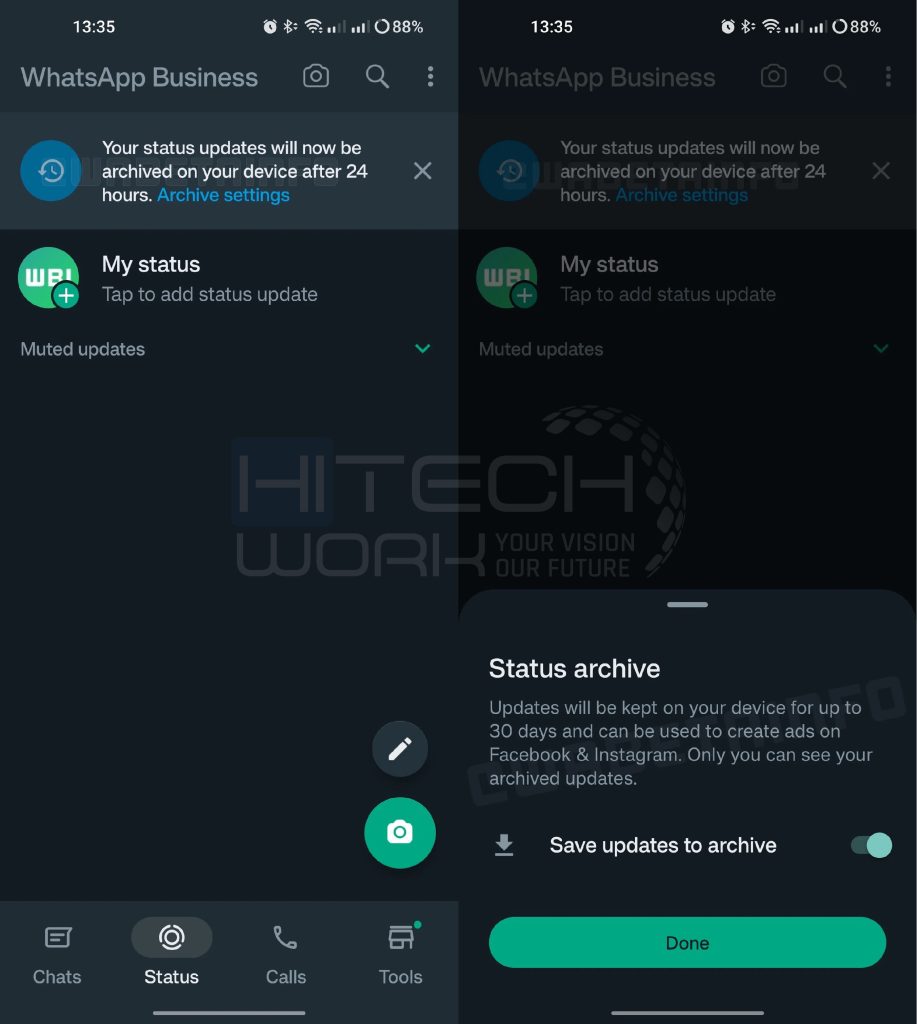 In addition, you can also manage your archive preferences and see your archive directly from the menu within the status tab. It is important to note that the archive is always private, and the WhatsApp business can see its archived status.
This feature is handy for WhatsApp business users. These status updates will be kept on the device for up to 30 days, and you can continue creating advertisements for FB and Instagram – WABetaInfo Reported!
Editor's Recommendations