The WHEA Uncorrectable Error is displayed on a blue screen that is a Windows stop code. Some Windows stop errors are mysterious and therefore harder to troubleshoot. The WHEA Uncorrectable Error is one of those.
Affectionately known as the Blue Screen of Death, these error messages also include important reports regarding the unforeseen death of your system. In this guide, we will describe how to fix the WHEA Uncorrectable Error and how to stop it from appearing again.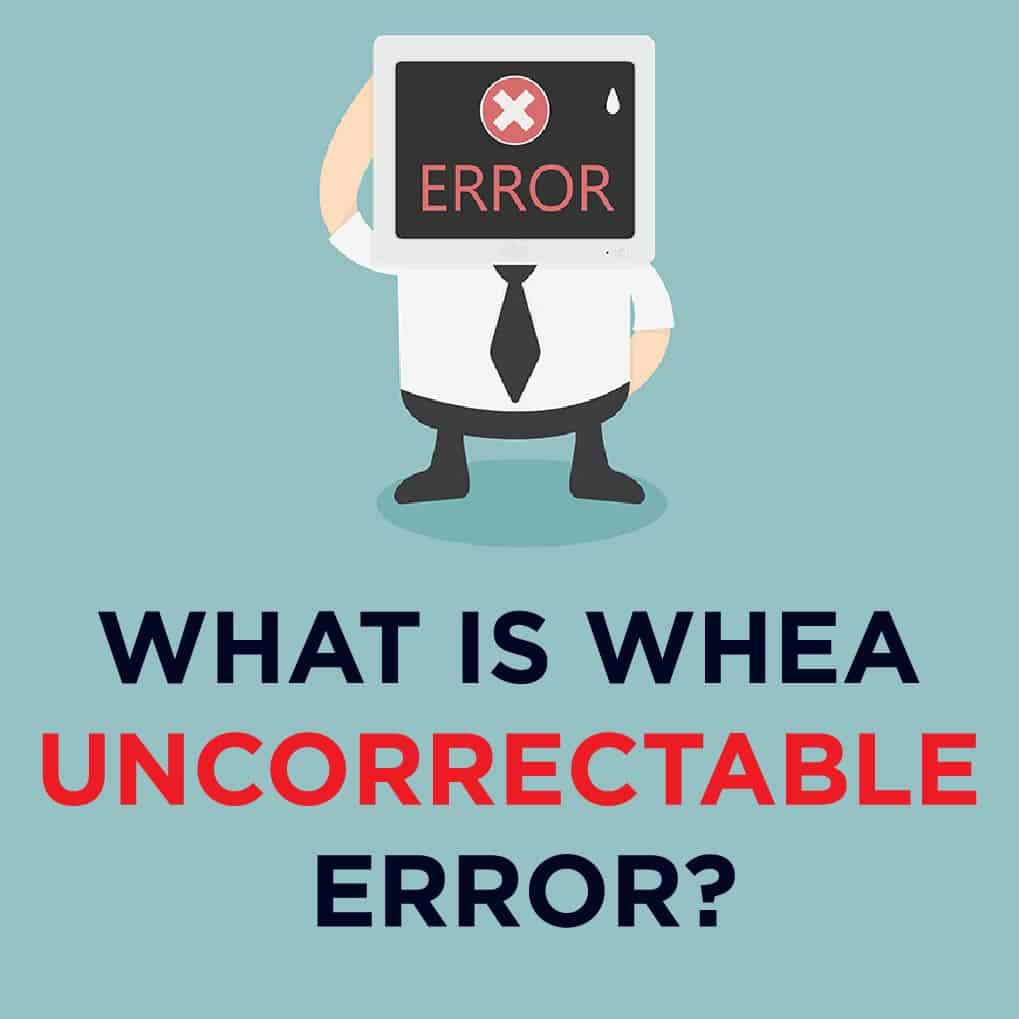 What Is WHEA Uncorrectable Error?
WHEA Uncorrectable Error usually occurs when your PC has shut down suddenly to secure itself against data damage. It engages not only Windows 10 but also Windows 8 systems.
When WHEA Uncorrectable Error happens and shows Your PC ran into a problem and needs to restart, it hints an overclocked CPU, hardware issues, driver conflicts, or corrupted system files. And sometimes the issue is so offensive that you will not be able to turn on your system. While facing such a situation, what will you need to do first, to recover data from the system that can't boot or to get the problem fixed? No matter which alternative you prefer, you can take help with this guide.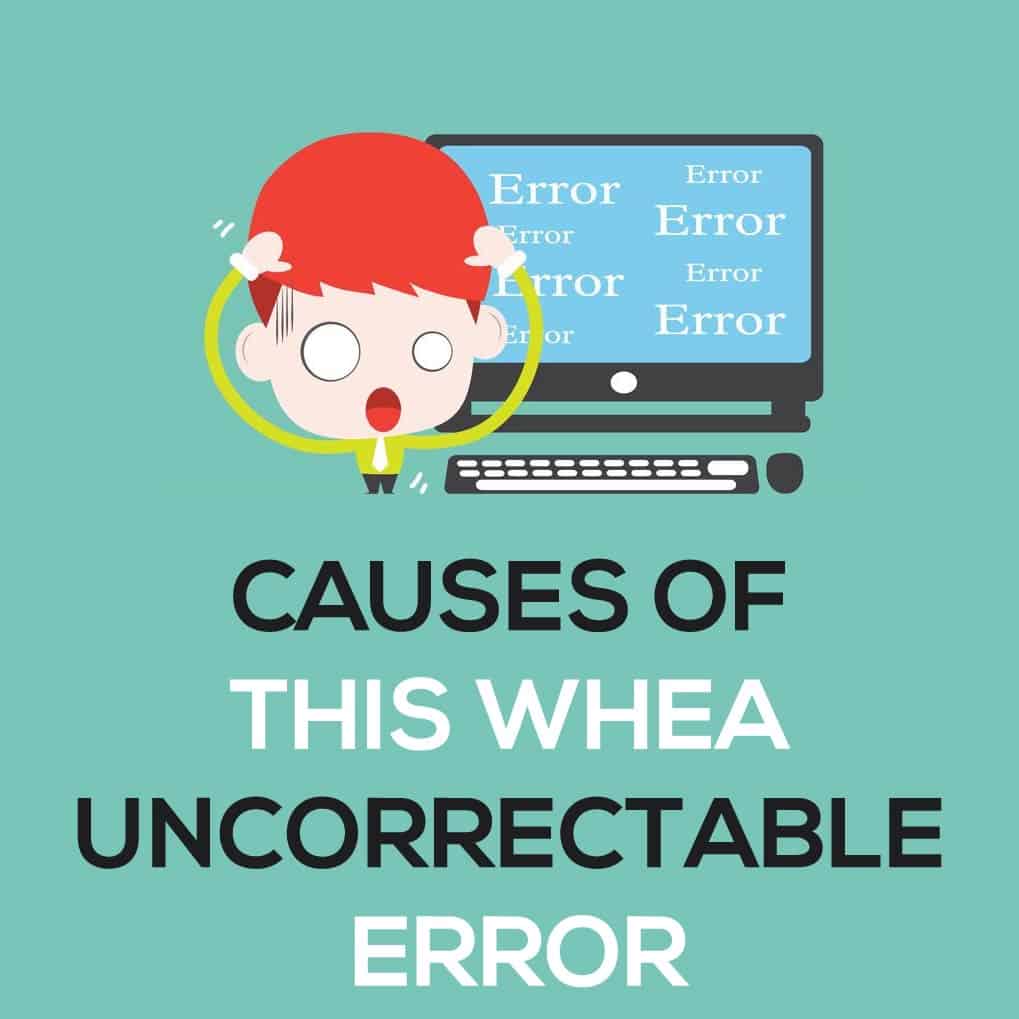 Causes of this WHEA Uncorrectable Error
This issue has been known to happen as a result of one or more of the following:
Damaged Hardware: One possible reason for this issue is the hardware (motherboard, memory hard drives or video card) that became damaged. This is particularly noticeable in overclocked systems.
Driver Conflicts: Another probable reason is an outdated or misconfigured driver that creates conflicts in the I/O system. This may appear after a driver update or an unreliable Windows upgrade or downgrade).
Corrupt Registry or System Files: Another possible reason for this error is an important system file or a registry hive that is defective or missing. That may occur because of power outages, disk read/write issues, or virus attacks.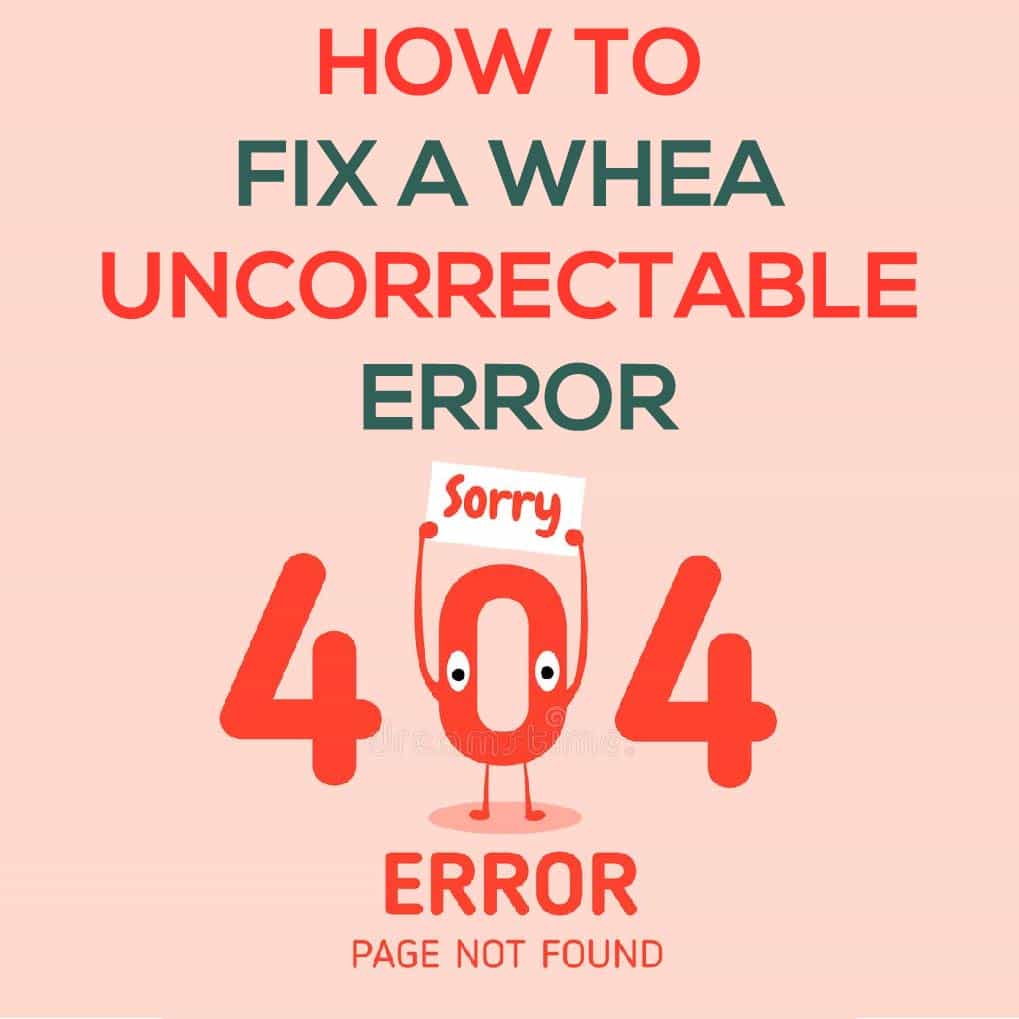 How to Fix a WHEA Uncorrectable Error
Since most WHEA Uncorrectable Error is generated by hardware failure, fixing this issue normally involves tracking down the problem component and repairing it. Nevertheless, the most excellent place to begin is on the software end of things, because that's simpler and less expensive. In common, you will need to start by monitoring for Windows and driver updates, then running tests on components like your hard drive and memory.
Check for Windows Update: Start Windows Update to make sure that your PC is up to date. If you do not have automatic updates switched on, or an automatic update failed for some cause, you might be abstaining from a crucial patch. To make sure your PC is all up to date, just type Windows Update into your taskbar search bar. If you're in requirement of any updates, you will have the button to install them. You can also press Check for updates just to be sure.
Check for Component Disconnect Issue: Physically examine your PC hardware. You may have physical damage or failure in one of your hardware components. Some elements to look for are whether your RAM is not securely seated in place, your cooling system is hooked up and functional, parts like your CPU haven't come loose, and that everything is correctly connected.
Use System Restore: To undo any last changes to your system. If you are unable to track down the change that makes your PC to start experiencing WHEA Uncorrectable Errors, a system restore may solve the error. This is a utility that enables you to restore your PC to an earlier position, which completely undoes any modifications made in the meantime.
Update Drivers: Make sure your PC has up to date drivers. Driver disputes represent one of the most common problems of the WHEA Uncorrectable Error. If you're PC having a driver issue, it can be hard to track down precisely which driver requires an update.
Disable Overclocking in BIOS or UEFI: To simply access your computer BIOS or UEFI to undo any overclocking modifications you have made, type Settings into your taskbar search bar, then Move to Update & Security -> Recovery -> Advanced Start up -> Restart. The restart method will start. Move Troubleshoot -> Advanced Options -> UEFI Firmware Settings. If your PC uses BIOS rather than UEFI, these options will be slightly changed. Your PC will restart and automatically open UEFI or BIOS. Go to the overclocking field, and disable each overclocking.
Use a Free Memory Diagnostic Tool: Defective RAM or ROM is another hardware problem that can create the WHEA Uncorrectable Error, and the simplest way to verify for this is with a free memory diagnostic tool. If one of these tools shows your PC has a faulty memory, replacing your RAM or ROM may get rid of your WHEA Uncorrectable Error.
Check for Hard Drive Issues with the Error Checking Utility. Since the WHEA Uncorrectable Error can be produced by defective hardware, running the Error Checking utility may help point you to the root reason for your issue. This utility operates a lot like chkdsk, and it will let you know if there is an issue with your hard disk.
Reset Windows as the Last Option: When each of the above fails, reset Windows. This is an irreversible method that actually reinstalls Windows from scratch and supplies you a clean slate.
FAQs
Q: What does WHEA mean?
A: The full form of WHEA Windows Hardware Error Architecture is a Windows <a href="https://www.hitechwork.com/32-bit-vs-64-bit/">operating system's</a> error handling mechanism started with Windows Server 2008 and Windows Vista as a follower to MCA (Machine Check Architecture) on earlier versions of Windows.
Q: Where can I find WHEA errors?
A: WHEA raises an ETW (Event Tracing for Windows) event whenever a hardware problem happens. These hardware error issues are listed in the system event log. For information on the different hardware error events that can be raised by WHEA, see Hardware Error Events.
Q: Does the blue screen of death mean I require a new PC?
A: No, if a driver you have installed is creating Windows to blue screen, it should not do so in secured mode. It will blow away your existing machine software, replacing it with a new Windows OS. If your PC continues to blue screen after this, you likely have hardware difficulty.
Conclusion
Bluescreen errors or WHEA errors are frustrating. Even more so if you genuinely do not know which end of hardware is causing the error? The solutions above will fix your WHEA error, but remember, working with your systems' hardware could cause it to come back.