Why does Roblox Keeps Crashing?
Having trouble with Roblox?
I must say you are at the right spot.
Reasons behind Why Does Roblox Keeps Crashing
Roblox is an online platform, where we can play games developed by different people. The issue people face regarding the Roblox crash includes the troubling panel to end or restart the game again and again. Also, they face hirsute during the game.
The main reason behind the question of why Roblox keeps crashing can be the outdated version, which is a hurdle to your smooth gaming.
Moreover, the background running apps, which are consuming data and memory continuously can be another reason behind the Roblox keeps crashing
Other problems may also trouble your smooth gaming, like low-quality PCs, that are unable to support your game
Here are a few things you can do to fix it:
Following are the steps regarding the Roblox crash, which you can fix in no time and get back to better graphics and a smooth-running gaming session.
Install the updated version:
Most of the time Roblox keeps crashing because of outdated versions, sometimes PC is unable to support the outdated version when the new and better one has arrived on the market and everybody is using that.
Here are a few steps to follow to install an updated version of Roblox:
Delete the current version.
Go to the Roblox website.
Login to your account.
Pick a game, you want to play.
A prompt will ask you to install it.
This way you will install a new and better version of Roblox.
Try shutting down background apps:
While going through the issue of Roblox keeps crashing, try closing background running apps, so the memory consumption doesn't get disturbed and you can play smoothly.
Follow the steps to shut down background running apps in windows 10 and 11;
Go to settings
The scroll down to Privacy
Open Background apps.
Make sure to 'turn off' apps running in the background.
Or, you can choose which apps should keep running and set the setting for your PC.
However, this way your PC, won't be running unnecessary apps in the background that may load your PC, and slow down its speediness.
Run Roblox as an administrator:
If your Roblox keeps crashing then you have to fix it by running it as an administrator, sometimes the issue gets resolved by running it as an administrator, so it can have direct access. Without proper licenses, it may result in a crash.
Follow the steps given below to run Roblox as an administrator;
Go to start.
Search for the Roblox app.
Right-click on a file location.
Right click > Properties.
Go to shortcut > Advanced button.
Click 'Run as administrator.
Click OK > Apply > OK.
By applying all the above steps, you can run Roblox as an administrator and this might help it not to get crash and exploit disturbance during or before the game.
Incapacitate your antivirus
Sometimes your Roblox keeps crashing because you might be using any overprotective antivirus that might be blocking the Roblox. This way you are facing the issue frequently.
However, if you disable your antivirus, this will harm your PC and you could lose your windows, so the solution for this is to keep your antivirus and to add the Roblox into the exception list of the antivirus, so it doesn't take Roblox as a threat and you can play games without interruption.
Follow the steps to put the Roblox in the exception list of antivirus;
Go to windows security.
Look for virus and threat protection > Manage settings.
Look for exclusion > Add an exclusion.
Select the file of Roblox and add it.
This way you have added the Roblox to a safe list and this won't be recognized as a threat to your PC, and now you can run this program smoothly on your PC.
Change the graphics quality of Roblox
If you are using an old PC that does not support the game and your Roblox keeps crashing, you could try changing the graphics quality of Roblox, so your PC can easily support the game.
Following steps to change the graphics quality of Roblox;
Go to the Roblox app.
Click the ECS key to open the menu.
Or, click on the Roblox logo present on the upper left side of the screen.
Go to the settings.
Change the graphics mode into automatic.
Lower the graphics quality by dragging the Graphics Quality slider to the left.
And then restart Roblox to see if it's working.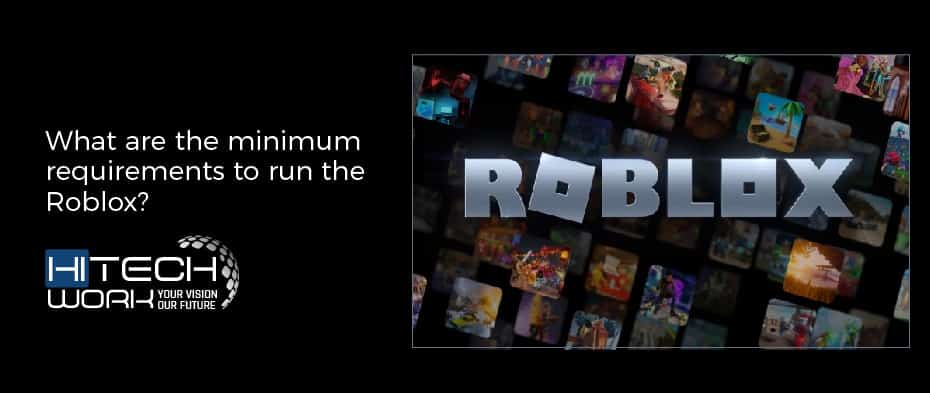 What are the minimum requirements to run the Roblox?
Roblox doesn't need top-notch requirements to run. However, there are some conditions to apply as far as specs are concerned, to smoothly run the Roblox. Also, Roblox requires updates to run so you need a good, modest system to run it.
Though in some cases, if the game was running good in your old system, but after the update the issue of 'why Roblox keeps crashing' appears. Then it is likely possible the problem lies in your hardware.
Minimum Requirements to Run Roblox
CPU should be sharp and strong and no more older than post-2005 with total clock speed at 1.6 Ghz
The GPU or graphic card should be at least DirectX 10
RAM must be minimum 1GB
As far as storage is concerned it should be around 20 MB
Windows operating system 7/8 either 32 or 64 bit
Conclusion – Why Roblox Keeps Crashing
In this post, we have explained above-mentioned ways which are mostly used and loved ways to fix the why Roblox keeps crashing issue.