MD: Are you eager to reduce the time for realizing your projects and make them more advanced? Then find out 12 popular applications and software for design engineers in 2023.
Working out ideas for new projects and related systems requires some specialized tools, software, and applications from design engineers. They help specialists study and develop unique products. If you want to come up with awesome ideas, then you need to know how to create schematics, and layouts for machines, structures, equipment, systems and efficiently cooperate with other team members like drafters, engineers, etc. That's why software and applications for design engineers should make their work plain instead of slowing them down.
The List of Engineering Applications and Software
We understand how challenging it can be for design engineers to find suitable software designing tools and realize winning ideas. That's why we prepared a list of leading applications and software that may make your professional life easier. All introduced tools are Popular Solutions for Design Engineering. Still, some of them may require additional effort to download and install, and this is when double VPN enters the stage. But first, let's look at the 12-must have apps and software.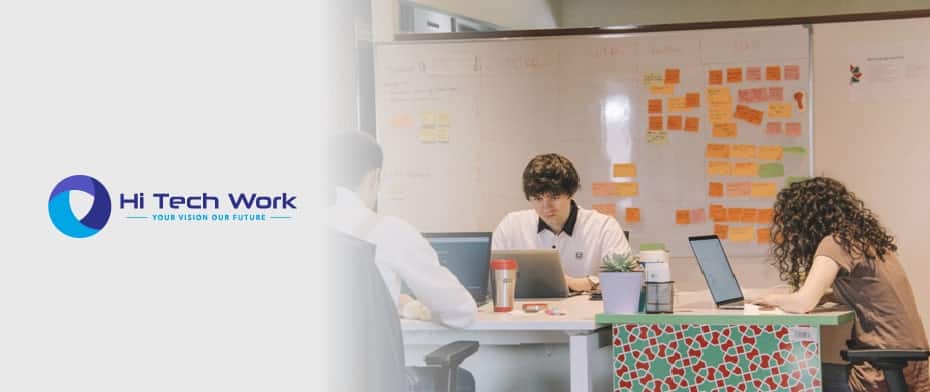 1. Autodesk Product Design Suite
It is a well-known tool that gained its popularity for top-rate services. Autodesk has everything that each design engineer requires for doing the work at the highest level. An extensive 3D product includes visualization, simulation, digital prototyping tools, and collaboration. You will not need any other engineering design programs if Autodesk is your choice. The tool is paid, but you can check all its opportunities with a 30-days trial period.
2: MATLA
Lots of scientists and engineers all over the world choose MATLAB for its interactive environment for visualization, programming, and numerical computation. A high-language tool is a great option to search, visualize, and design your data. With its help, you can put up your ideas into top-quality projects and share fantastic results.
3: CATI
Another popular name in the list of engineering software, CATIA, is applied by outstanding organizations. It's a famous solution for innovation and product design that is relevant for plenty of industries. Design Engineers Who Choose CATIA get awesome capabilities to create products in the framework of real-life behavior. The specialists have a unique development platform with simple integration with available tools and processes, which makes all phases a true pleasure to work in.
4: ZW3D
If you want to reduce the development time, then this tool is a good choice for you.It has a simple 3D CAD module, and it is created for the overall product design and development process. With it, you get numerous verification methods to guarantee the top-quality of your design. ZW3D improves external and internal cooperation with sample making. The software has several versions, so you can choose any that meets your requirements better.
5: MechDesigner
This tool was created, especially for the design and study of products and machines that feature moving parts. By choosing it, you will not have any doubts about the smoothness and preciousness of your designs. It is not even a challenge if your product has Cams, CAAD designed parts, complex motions, etc. 3D environments allow you to design, edit, study, and view your mechanisms to achieve awesome results. With Mech Designer, you can feel free to develop 3D machines with the esired quantity of mechanisms and even do not need to know what is double VPN.
6: PTC Creo
The main idea of this engineering software is to provide the specialists with advantages of the Internet of Things and allow them to achieve the best Product Quality. As a result, design engineers are able to craft, analyze, check, and come up with direct modeling. The tool boasts impressive flexibility, power, and assists in increasing the speed of the development process. PTC Creo allows users to work on several CAD sources and modify data when it's necessary. The creators also enhanced a toolset.
7: iEngineer
This tool allows users to forget plentiful engineering textbooks and get access to a large database of useful information related to the area you are interested in. As a result, you will understand what kind of drill you need to use and easily clarify in your head whether a crew or a bolt hold off a definite amount of force.
8: HVAC Professional
The following application contains a full International Mechanical Code and up to 200 formulas for HVAC Formulator. You can look for necessary formulas, add them to the list of favorites, and then use them at any necessary minute as the access is easy.
9: iCircuit
It is compatible with iPhone & iPad and is known as a top application for crafting and doing experiments with circuits. The tool contains more than 30 elements for building your circuits as well as a state-of-the-art simulation engine. It is able to carry both digital and analog circuits.
10: LuxCalc Fluid Prop
This is a favorite application of mechanical engineers whose it for calculating thermophysical abilities of common fluids that can be found in heat transfer. The only thing that is required is fingertips and sometimes VPN chaining if the app has restricted access.
11: Graphing Calculator
It is more than just an ordinary calculator. A user-friendly application can transform your iPad into a tool with lots of functions, including a scientific calculator, unit converter, and a high-rest plotter.
12: Mechanical engineer
This application will be a true godsend for you despite whether you work as a full-time mechanical engineer, are just studying this field, or work at home. The tool includes more than 300 handy formulas for Mechanical Engineering as well as conversion formulas. All of them will assist you in doing the job at a high level.
As you can see, there are plenty of handy tools for design engineers that will occupy top positions in 2023. But if you can't get the app that appeals to you best of all, then find out what is a double VPN and how it can help you achieve a stated purpose.
How to Get Desired Application or Software?
Some providers restrict access to free Internet content, but it doesn't mean you can't get an application that you need to do your job well. You can use VPN chaining and easily download any software or app. VPN is a simple way to unblock the necessary platform without any additional efforts and wasting time. Finding a service with a free trial is not a problem now. Still, it is better to prefer a checked service that provides Double Encryption aimed to make your experience safe. Double VPN is a chain of two sequentially located servers connected by a VPN connection.
As a result, the user contacts the first server, which redirects traffic to the second server, and access to the network is carried out from it. Your media players will be able to get access to the desired content. Finally, the only thing that you need to do is to download any application or software for design engineers that you want and start to enjoy all its capabilities.