Chromebook introduced the first-ever auto clicker feature to automate and speed up the user tasks with ease and comfort. If you have trouble clicking your mouse or touchpad, installing an Autoclicker for Chromebook will undoubtedly alleviate your concerns about smoothing out your pointer activity. In addition, it's pretty helpful in eliminating the problem of unpleasant and cumbersome clicking caused by painful hand movement. We typically spend a significant amount of time working on computers that necessitate the usage of a mouse or touchpad.
I'll give you an in-depth explanation of using a Chromebook using an automatic clicker tool. Investing in a device such as a Chromebook helps you thrive in automation while achieving considerably higher productivity with less effort.
You can also check Microsoft Edge vs Chrome: Which is the Best Web Browser
The Chromebook's Auto-Clicker Accelerates Identical Tasks
The Chromebook Automatic Clicker is a well-designed feature to move the mouse cursor automatically whenever it gets still and steady for a specific time. Experience such an automated clicker tool to make your repetitive task smoother without indulging in continuous clicking effort.
You can get your several jobs done quickly, thanks to an auto-clicker that doesn't require any physical mouse movement. It poses no limitation on how many clicks it takes to complete your tasks.
It ensures that the mouse clicking tasks are automatic with a constant CPS rate whenever you are tired of repetitive clicking. You can handle all your tasks, which helps you efficiently manage your tasks with an increasing CPS rate.
To click the mouse faster or hit a keyboard button quickly, a user performs various actions. The speed at which a mouse or keyboard clicks helps you regulate its performance in Clicks Per Second(CPS). It tends to determine how many clicks per second a user can make.
An auto-clicker is a brilliant tool that allows you to replace manual clicking with rapid and automatic clicking. On a Chromebook, the technique for turning on the autoclicker is a little easier. Playing online games, especially ardent gamers, finds it quite efficient when they want to respond to gaming sequences with invigorating speed.
It improves the clicking efficiency, avoiding the tiring manual clicking as many times as it requires using the automatic clicker tool.
Auto Clicker Features And Benefits For Chromebook
Some of the uncompromising and promising features will help you understand the Chromebook autoclicker performance. So let's learn a few of them.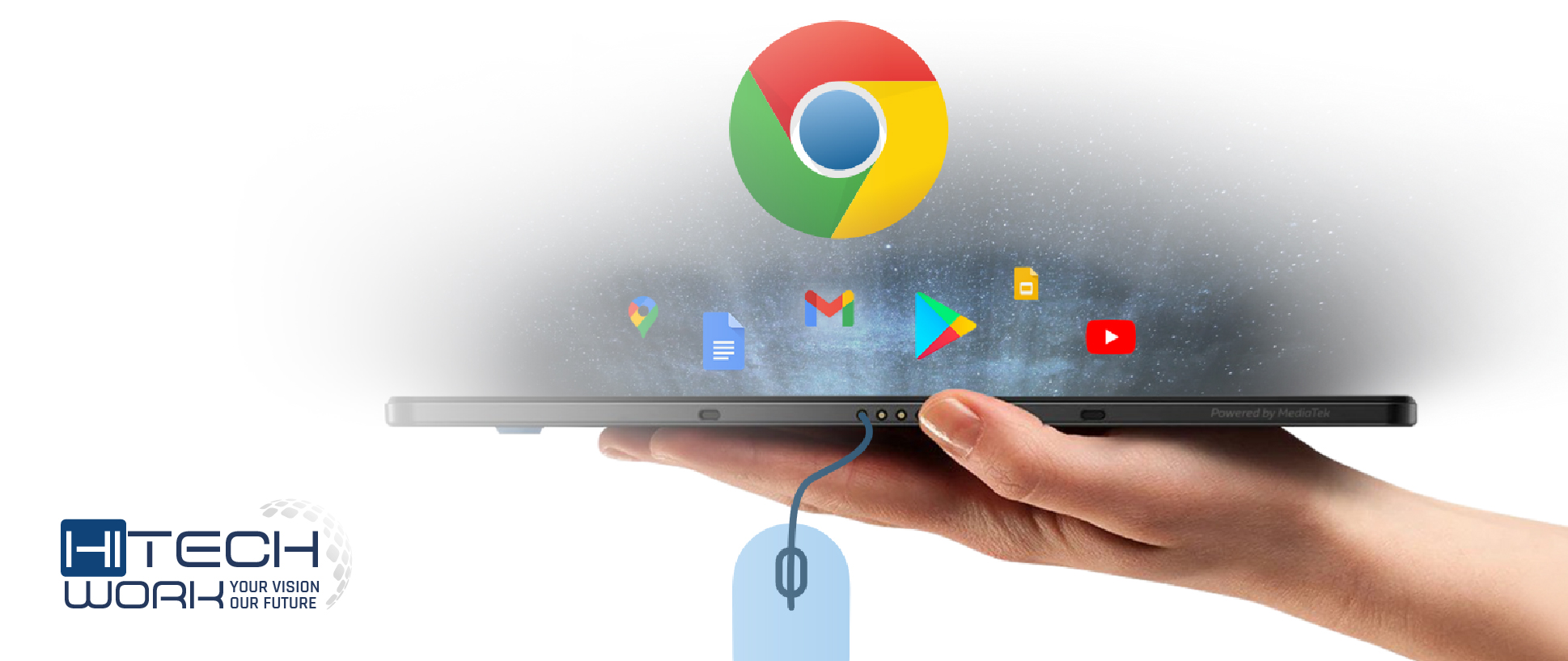 Automatic clickers are like an enlivening experience for game lovers. They demand ease for repetitive shooting in the world of Warcraft or building blocks constantly in Minecraft, which takes on efficient and brisk clicking speed. It is even handy in grasping the operational activities of various software program interfaces.
The auto-clicking feature for some random programming interface is a facile and effortless determination of program response. However, the constant swift movement from one cell to another in the laborious data activity takes the auto clicker differently.
Ranging from various essential operations to copy and paste tasks for comparable data, using an auto clicker makes the users' tasks easy to operate.
How To Get Through Auto Clicker On Chromebook
How do you deal with manual clicking when you have a much faster and more efficient pointer auto-clicker? Let's get started with a quick overview.
Select "Time" widget is visible at the bottom right corner of the screen. It leads to the Chromebook SettingsMenu.
There is the Accessibility option in the You can even get into the Advanced menu to see a detailed list of setting options if the Accessibility menu is unavailable.
Next, click on "Manage Accessibility Features" by scrolling down the right-hand panel. Finally, there comes the section of "Mouse and Touchpad."
Finally, turn on "automatically click when the cursor stops" to enable the Chromebook's auto clicker. When you stop moving the cursor, it will activate the sphere surrounding it. Then, after a set amount of time, the cursor will begin clicking on what is visible beneath it.
How To Customize The Chromebook Auto Clicker Operations
Let's learn to customize the Chromebook operations if we are willing to optimize the use of the auto-clicker feature. You can even change the settings for automatic clicking whenever the cursor gets into a still position for some time. The user can customize its functions as per requirements. These will be available in the subsequent section.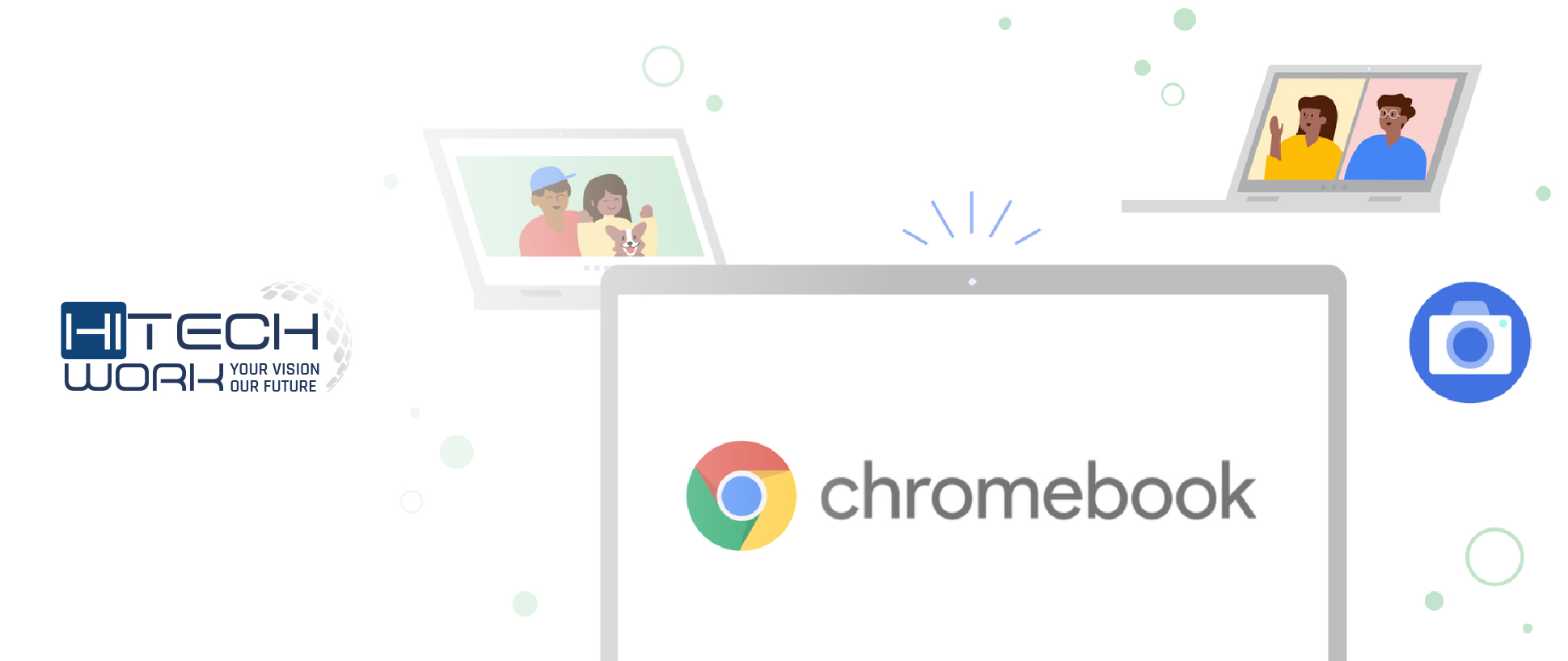 1.    Delay Time For Still Cursor
The first and foremost option is related to the automatic click whenever your cursor becomes inactive. The amount of delay you want before the cursor remains still in its position depends on the setting you suggest, varying between 0.6 and 4 sec of delay time.
The auto-clicker will complete the task in the time allotted. To determine the accuracy, you can evaluate the cursor timing from being inactive to start taking on the auto clicker option.
2.    Stabilize The Click Location
You can even stabilize the clicking location whenever you want to keep your cursor inside the ring in a still position. If you're going to move it to the new place, you can move it purposefully out of the sphere via the auto clicker feature.
3.    Cursor Movement Threshold
The movement threshold helps you set the length of the cursor movement. It determines how far your mouse cursor will move before getting still once the automatic clicker initiates.
When optimizing the threshold movement, you can find different options that help you navigate by increasing or decreasing the movement thresholds. The extra small, small, default, large, or extra-large are various options by selecting what you want.
4.    Control The Mouse Scrolling
Reverting to the left click option always lets you automate your clicking operation after every action. Using shifting the left click operation, the user can change to different activities like a double click, right-click or scrolling, click and dragging option, pausing, and toggle menu option.
You can use the automated clicking function if you are willing to control the mouse scrolling. To do that, click on the scroll button that reveals four pointing options in different directions. Left, right, top, bottom, or close opens up the possibilities to choose the direction while scrolling through the action.
It is mandatory to give some direction. To modify the scrolling settings while navigating its auto-clicking cursor, hover over the cursor in the direction you want to move.
FAQ's
1.    Do You Get Chromebook Autoclicker Feature Free Of Cost?
It is, of course, a freely accessible tool wherein macros or software are available on almost every web store. An automatic clicker is surely an exciting feature for Chromebook users that costs no service charge.
2.    How Can You Get Auto Clicker For Chromebook?
With a diverse range of Chromebook autoclicker features, get your appropriate and well-compatible software while downloading it on your device with other software. sometimes it offers the built-in feature for Chromebook as well.
Conclusion
On the Chromebook, ardent gamers or professionals always look for a beneficial way to avoid the cumbersome, repetitive mouse clicking operations. In case you make an effortless attempt at essential system operation without sacrificing efficiency and more straightforward task management. Now, users can look for automation of mouse-clicking tasks. you can also check our guide How to Screen Record on Chromebook?