Do you curious to know about the latest version of the Bonvoy App? So, you are in the right place to know all its features. Moreover, the changes offer you new ways to earn Marriott Bonvoy points, an enhanced user interface, and more search capabilities for hotels and residences.
Thus, the most recent update comprises many valuable features; where you may get tons of hotels at your fingertips. Plus, this app is also available on Android, iPhone, iPad, or Apple watch for ease of enjoyment.
Plus, the app permits you to find and book more than 7,000 hotels at Marriott's over 30 brands in more than 130 countries. A range of languages is also available in the app to navigate simply.
Hence, travelers can utilize the app for multiple purposes like checking in, reviewing their account balance, and exploring travel options. So, let's move to the next section for further details about the app regarding features, usage, and advantages.
Suggested: You may also check the article on the top 6 Apps for Business travelers.
Get the App within a Minute
Initially, if you don't have the app, then you can easily get it from the Google Play Store or App Store on your mobile device. After that, sign in with the credentials to access your Marriott Bonvoy account. Or else, you may also create it if you don't have it.
Make sure that your device is updated; it usually has an automatic update feature that gives you access to the latest changes and features. Change the setting of an update if the automatic updating feature is turned off.
·The Bonvoy Mobile App: Features and Tips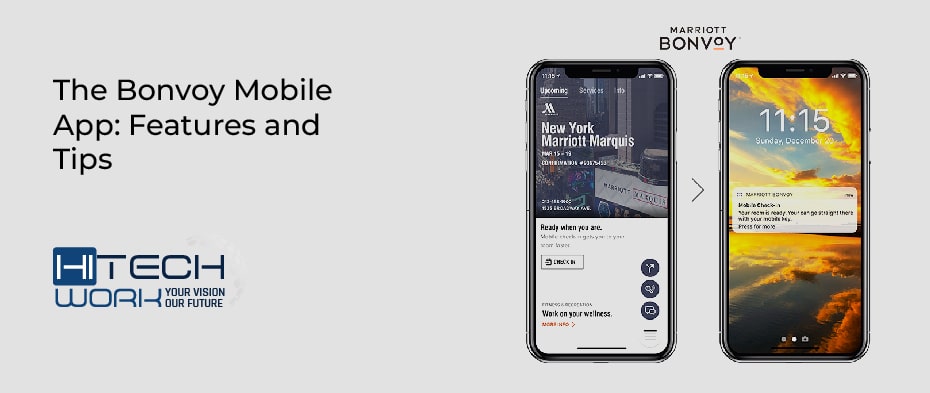 After updating the app, you can book anything, not just hotel rooms. You can also look for tours and activities, homes and villas, work anywhere, and even stay and play passes. Hence, it means you can use the app to decide to work remotely for one day and then stay in a traditional hotel room.
Moreover, you can also use the app to order food and drinks from the hotel and book award stays. Furthermore, the app proposes a new dynamic map that helps you understand the exact location of your property; whether a hotel room or residence, through price or brand.
· Earn Points by Finding the Restaurant.
As a member of Marriott Bonvoy, you can find more than 11,000 restaurants that offer bonus points for dining there. Through the search feature of Get Around Town, you can find and join restaurants in your area even when you are not looking for a Marriott hotel room.
Therefore, as a member, you also have the privilege of using your credit card at any time at a participating venue and connecting it with Eat Around Town; where you can earn up to 6 points for every dollar spent. Furthermore, when staying at a hotel, you can browse menus and place dining orders using the mobile dining app feature.
Advantages of the Traveler's Loving Marriott Bonvoy App
The app permits you to choose an uncountable number of check-ins by phone's Bluetooth as the key to your room, fitness, and more.
Additionally, you can also request items for your stays, like toiletries or towels, via the messaging feature on the app. This feature is available for more than 4,000 Marriott hotels.
· Obtain Promotional Access
Another feature accessible to Marriott Bonvoy promotions is also available. Making it easy to log in for bonus offers or acquire details on credit cards like the Bonvoy Brilliant American Express Card; or the Marriott Bonvoy Bold Credit Card, among others.
Other features are now included in the app, such as facial and fingerprint recognition technology as well. Along with the previous features, such as members can still track their points. Thus, keeping an eye on the registered promotions and progress towards the next level of elite status.
·Manage your Marriott Bonvoy Account in the App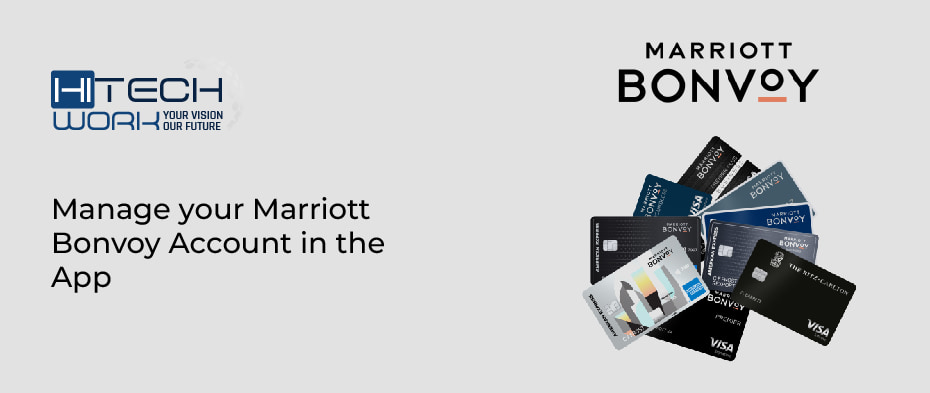 People always try to manage their social accounts and search for all the features in every app. So, you can also manage your account in the app, like editing your profile picture and viewing your points balance and history.
The app categorizes the members and offers the features according to them. Like, Elite members can access global customer support, whereas Platinum members receive in-app confirmations for late checkout requests.
· Correspond with the Front Desk via Mobile Chat
Another attractive feature of the app is the chatting feature, through which you can correspond with the hotel. The feature is quite versatile for making special requests, getting answers to questions you may have, and receiving recommendations.
Thus, the app also permits you to make mobile requests from a menu of complementary services, including extra bedding and housekeeping.
Additionally, you can also submit a request for your mobile if you have forgotten it somewhere during your stay; only if your check-in is still available. Thus, mobile chat and mobile request functions are available for two days before and after your stay and 24/7 throughout your stay.
Final Words
There are several apps available regarding hotel room reservations, but among them, the Bonvoy app has a lot of neat features. It means you can adjust your travel according to your ease through the app. People can not only make reservations but also can find out about residential properties via Home & Villas, Marriott Tours & Activities, which is a nice up-gradation.
Moreover, chat with hotel staff to minimize the contact to fulfill your requests. Thus, it is undoubtedly one of the best apps for making life easier. So, hopefully, the above details are pretty worthy for you to use; also, let us know your views about the blog in the comment section.