Whether you use a wired connection such as an ethernet cable or prefer to keep it wireless with WiFi, many issues can arise while setting up your internet connection. One of these problems comes up when running the network troubleshooter included in Windows 10: the default gateway is unavailable.
This error usually appears when your IP configuration is faulty, your router has been misconfigured, or in rare cases, it can be due to your ISP settings. But don't worry — our article intends to bring you a solution to this error no matter what the source is.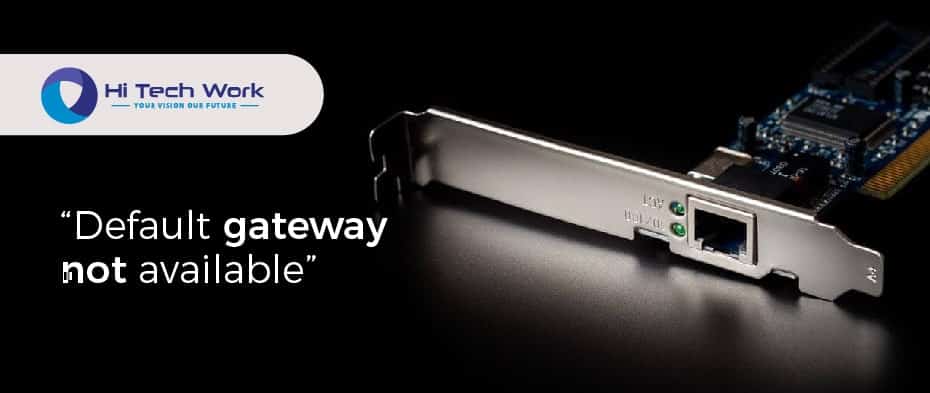 Fixed: "Default gateway not available" 
Below is a detailed guide on how you can possibly fix this problem on your system. Our methods require no past expertise in Windows 10 troubleshooting, allowing anyone to fix the default gateway not available error.
Temporarily disable your antivirus software 
Antivirus applications are known to cause problems with Windows 10's network and internet connections. You can quickly test whether or not your antivirus software is conflicting with connections by temporarily disabling it.
If you're ready to connect to the internet without the "Default gateway is not available" error after disabling such apps, it's most likely that they caused the error.
Here's how you can momentarily disable any antivirus app.
Note: Ensure you turn on Windows Defender while operating your computer system without a third-party antivirus. Windows 10's integrated security solution doesn't cause problems and provides essential protection against most threats.
Right-click on space in your taskbar and choose Task Manager.
If the Task Manager launched in compact mode, make sure to expand details by ticking on the Mode details button.
Switch to the Start-up tab using the header menu placed at the top of the window.
Find your antivirus application from the list and choose it by clicking on it once.
Click on the Disable key now visible in the bottom-right of the window. This will disable the application from launching when you begin your device.
Restart your system and attempt connecting to your network again.
Remove McAfee from your computer
Many users have reported that removing McAfee applications from their devices has helped resolve the "Default gateway is not available" error. If you use this kind of app, we advise you to temporarily remove them and check if it interfered with your network connection.
If you find that the McAfee product you own has created Windows 10 network errors, we recommend contacting the customer service team.
Open the Start menu by ticking on the Windows icon in the bottom left corner of your screen. You can also push this key on your keyboard to bring the menu up.
Press on Settings from the left side of the pop-up menu. It's indicated with a gear icon. For faster access, use the Windows + S keyboard shortcut.
You'll notice a new window displaying many system options. Click on Apps.
Stay on the default page, and wait for your apps to load. This may take some time, depending on the number of apps you have installed on your device.
Utilize the Search function to look for McAfee.
Select your McAfee product, then choose the "Uninstall" option.
Follow the on-screen directions to remove your McAfee product from the device. If any other McAfee apps are listed, repeat these steps to remove them as well.
Restart your computer once the uninstallation is complete. You should be capable to test your internet connection right away.
Reset TCP/IP with the Netsh command
The Command Prompt can be utilised to reset your TCP/IP settings and possibly resolve issues with the default gateway. Follow the steps below to understand how you can do this.
Click the Windows + R keys on the on-screen keyboard. This is running to bring up the Run utility.
Enter in "cmd" and press the Ctrl + Shift + Enter keys on your keyboard. By doing so, you're launching the Command Prompt with administrative authorities.
If prompted, tick Yes to enable the Command Prompt to make changes on your device.
Once in the Command Prompt, type in the following command and click Enter to execute it: netshint IP reset
Wait for the command to finish processing. Ensure that you don't close the Command Prompt or shut your system down.
Restart your device after the command is wholly done and reset your TCP/IP settings.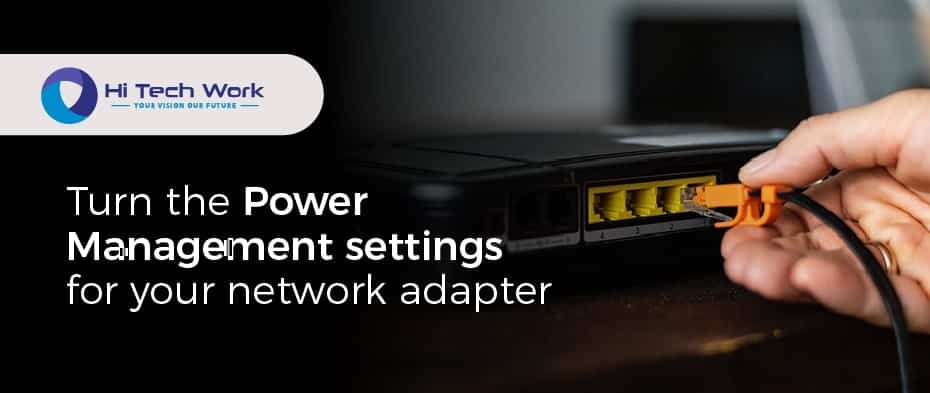 Turn the Power Management settings for your network adapter
Some users have noticed that a particular power management setting may cause issues with internet connections. This is due to your system momentarily turning off your network adapter, making it miss-communication and return the Default gateway is not available error.
Hit on the Search icon in your taskbar, located next to the Windows icon. A magnifying glass indicates the function. You can also open it by utilising the Windows + S keyboard shortcut.
Enter in Device Manager and click on the matching result to launch it in a new window.
Hit the arrow icon next to Network adapters to expand it.
Right-click on your adapter and choose "Properties."
Switch to the Power Management tab by utilising the header menu located in the top portion of the window.
Ensure that the Allow the system to turn off this device to save power option is not enabled. If it is, remove the checkmark by clicking on the box.
Click the OK button to finalize your changes. You can try to use your internet connection and see if the error returns.
We expect that this guide was prepared to help you troubleshoot the Default gateway not available error on Windows 10. You should be prepared to connect to the internet without this issue present now.