If you want to create engaging, eye-catching Instagram stories for your business, stories by PIXLR, customizable Instagram story templates can help. With a range of different sizes and styles available, you'll be able to find the perfect template to fit your content and engage with your followers. Stories by PIXLR is a PHOTO EDITING APP designed to make it easy for you to add your own photos and text, ensuring that each story is 100% unique and customized to your brand.
Stories by PIXLR templates offer everything you need to create stunning Instagram Stories for your business, from minimalist designs to more creative styles. Whether you're looking to promote a new product or simply want to share an update with followers, Stories by PIXLR templates will help you create captivating stories that stand out from the pack.
What is Stories by PIXLR
Stories by PIXLR is a free and customizable platform for creating stunning Instagram story templates that will help you engage with your followers. With an easy-to-use platform, you'll be able to quickly customize the template to fit your content in no time.
INSTA STORIES BY PIXLR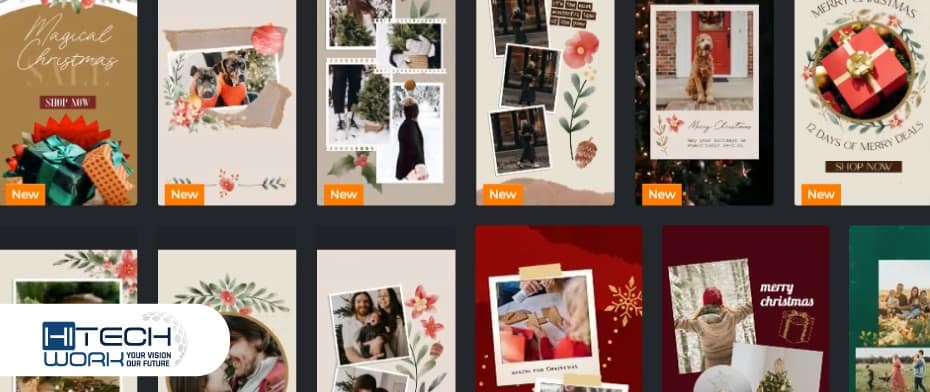 Key Features of Stories by PIXLR
One Tap Stories – Make beautiful stories faster! Upload your pictures and get smart template suggestions. Then pick one, customize it, and post it on your Instagram wall or feed.
Trendy Templates – Explore a growing library of trendy, well-made Story templates in every style to customize to your moods and campaigns
Designer Fonts & Elements – Draw attention with sleek fonts and graphic elements! Add, change or adjust everything with easy taps.
AI Color Matcher – Harmonize with your campaign theme or brand color! Upload photos for our AI to generate matching color palettes you can use.
One-Tap AI Crop – Design product posts for e-commerce easily! Tap to remove backgrounds, cut out objects, or a person instantly to use or save for later.
Why We Use Customizable Instagram Story Templates?
Templates are also helpful in creating a consistent look and feel for your brand or messages. You can choose a template that follows your brand's color scheme, style, or message. This will help ensure that all your stories have the same overall appearance and tone.
Instagram Stories templates are also helpful when creating stories that show off products or services quickly. You can use templates to quickly create stories that showcase your products and services and highlight important information about them. This is especially helpful for businesses that don't have the time or resources to design custom stories for each product launch or service update.
In addition, Instagram Stories templates are often more affordable than creating custom stories from scratch. Many templates are free or at a much lower cost than hiring a designer to create customized stories. This makes them a great option for businesses looking to save money while creating high-quality content.
· Look Professional
Instagram stories are known for charming execution, but with all social networks, the level of branding is increasing nowadays and steadily rising. The top brands often use aesthetic Instagram story templates to create charm and consistency in their stories that connect to the huge visual identity or brand voice. The inclusion of branded fonts, colored product images, and logos builds familiarity and trust.
Furthermore, most content stories disappear in 24 hours, and it doesn't make sense for professionals to design everyday to look like a great shot on Instagram stories. In addition, if you put regular stories to maintain the brand image, make the weekly or monthly content, and keep your post on schedule to save time, the stories by PIXLR editing app will schedule and edit your Instagram stories in advance.
· Don't Have Time to Design Instagram Stories
The PIXLR team of professional designers can take care of everything for you. With years of experience creating visually appealing Instagram Stories, they can ensure that your posts look stunning and consistent with therest of your branding.
No matter what you're looking to achieve, our free and customizable Instagram story templates will help you create engaging, professional-looking posts that will draw in followers and boost engagement. Get started today and take your Instagram Stories game to the next level!
· Stand Out from the Field Category Competition
This is what we are looking to stand out from the competition, or just a simple way for your brand to distinguish itself as a viewer through the bundle of stories.
Graphic designers capture the audience's attention to make and reinforce the brand's style. You just need to put effort, time, and thoughts into your content.
The most popular brands have recognizable stories when they pop up in your feed. The image and videos are splashes that color features of that brand. These features grab the attention and convert the audience to your page to get at least 70% of sales of the year.
How do Instagram Stories Work for the Brands?
Instagram stories are a great way to promote your business, as they last for 24 hours and allow you to interact with your followers more personally than regular Instagram posts. Instagram story templates provide an easy and efficient way to create stories that look professional and appealing.
There are countless Instagram storytemplatesavailable online, from free template collections to premium designs that include custom designs and features. Instagram story templates make it easy to create stories quickly with various backgrounds, fonts, colors, and graphics available. They are also great for creating stories that promote special offers or important news about your business.
The Instagram stories template allows you to customize your Instagram stories' look and feel so they stand out from other Instagram posts. With Instagram story templates, you can add personalized text and graphics to your Instagram stories or use the pre-made elements included in the template to create a unique look that fits in with your brand aesthetic.
Instagram Story Templates Size
Instagram Story Templates are a great way to ensure that your Instagram stories have consistent branding and style while maintaining an engaging design. Instagram StoryTemplates can be used to share announcements, promote sales or discounts, showcase products or services, or simply provide valuable information in an attractive format.
This social app template comes in various styles, colors, and sizes to fit your Instagram story needs. With Instagram StoryTemplates, you can easily customize the content and design with just a few clicks. Instagram Story Templates make it easy to quickly create stories that will capture people's attention and keep them engaged.