Are you fond of wearing smartwatches but sometimes get confused over which to choose? So, stay connected with us as we are here to bring you a Garmin Rose Gold Watch with everything you need!
With rapid technological development, smartwatches are one of the most useful wearable techs. It has become quite popular among a wide audience. Even some well-known brands have integrated a few simplest and most useful smartwatch features into conventional timepieces. However, we picked Garmin Rose Gold Watcht review, which may appeal to you as you desire.
Some Super Fantastic Specs of Garmin Rose Gold Watch
Garmin Rose Gold Watch incorporates a classic look, including all aspects, such as a monitoring system and instant smart alerts. Undeniably, this smartwatch makes your day-to-day tracking activities quite easier with style. You can get the best out of it when physically ticking smartwatch hands meet the touchscreen and a sleek, elegant display. So keep reading the blog and learn its super fantastic specs.
Also, read the Garmin Golf Watch S2 review and get 40,000 preloaded courses without an additional subscription fee.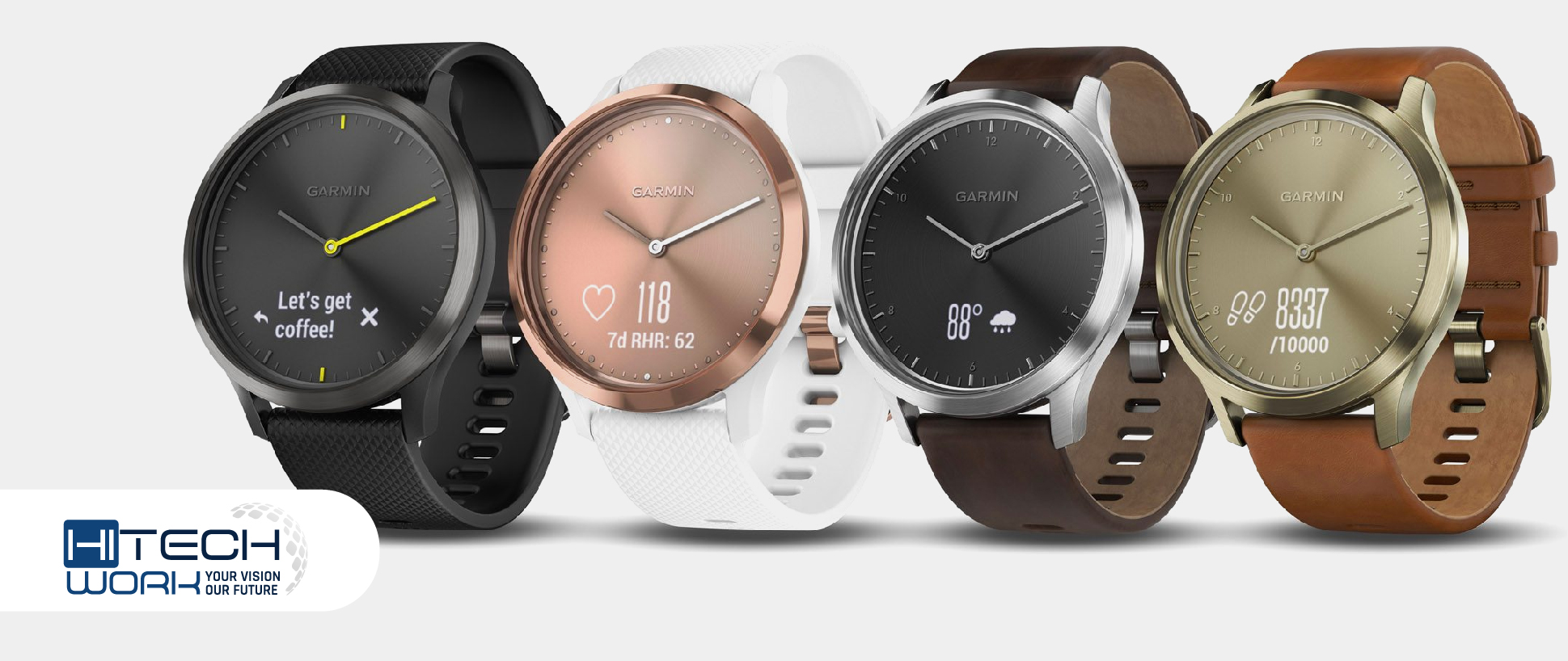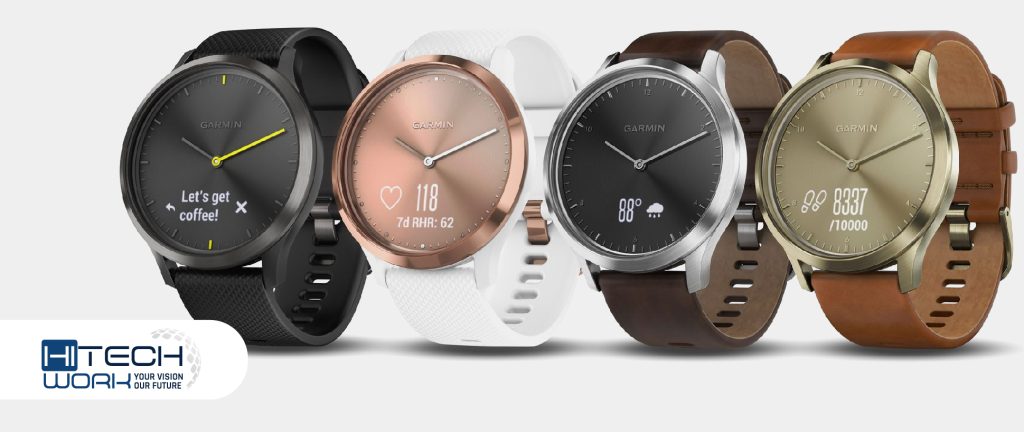 1. Smart Features
A bunch of smart features in your Garmin rose gold watch awaits you, where you have music controls and smart notifications for incoming calls, text messages, calendar reminders, auto uploads, and more when you connect it with a compatible smartphone.
2. Monitors your Heart Rate with Garmin Rose Gold Watch
Monitoring your wrist's heart rate is an interesting feature of your hybrid smartwatch. It is active 24/7 to estimate the heart rate with elevated wrist heart rate technology. Additionally, in counting and monitoring sleep, vivomove HR uses heart rate to give you quick info about burned calories, intensity minutes, and VO2 max. And if you turn on the GPS, you can monitor location-based statistics while hiking or running outdoors.
3. Battery Life
In Garmin rose gold watch, you have a long battery life of up to 5 days. It lets users track their physical and fitness progress for a long time. Further, it lasts up to two weeks in watch mode.
4. Track Your Fitness
Another feature involves wellness monitoring tools through which you can get a clear vision of your fitness levels. Like all-day stress tracking and relaxation, timers may help you deal with stress and sleep monitoring with REM sleep. Moreover, having a wrist heart rate monitor in your hands provides its user with a VO2 max estimate. It can also give you a fixed measurement of your current fitness age, so keep working harder and perform a regular workout over time.
5. Discreet Display
It has Oled material with a display resolution of 64 x 128 pixels, so if you tap on its display, it will reveal the hidden touchscreen and a clear view stats with impressive clarity. The display size is about 0.38 x 0.76 inches (9.6 millimeters x 19.2 millimeters). Its Small/medium fits wrists with a circumference of 107 177 millimeters, which will look perfect in your hand.
6. Data Storage
When you connect Garmin, watch, it starts syncing your activities more than just storing your data. Also, Garmin Connect is a digital way to communicate, engage, and enjoy a competition by joining a challenge, encouraging each other's achievements, and even sharing their victory through social platforms. Garmin sync is free and available on the web or your smartphone with Garmin Connect Mobile App. Further, the wellness data gets automatically uploaded to the free Garmin Connect.
7. Stress Tracking
Had a stressful day at work? You might experience stress at a certain point, but how would you come to know? Luckily, you've got a stress tracking feature in your vívomove HR smartwatch that allows its user to know when you are having a calm, balanced, or stressful day and everything in between. So if your stress level gets high during the day, you'll know it's time to escape from your busy schedule and maybe fend off a headache or other physical symptoms. So activating the relaxation timer to work through a deep breathing exercise may reduce stress.
8. Waterproof
The best thing about this watch is that it offers a 5 ATM water resistance, so you don't need to put off your watch while going into the swimming pool or snorkeling.
Final Words
One may get everything they desire by purchasing Garmin Rose Gold Watch. It looks fashionable and fits onto your wrist. You can get these smartwatches for almost $349.These watches are almost available in various online stores with four-color silicone bands. Visit Garmin's official site or Amazon store to buy the amazing Garmin Rose Gold Watch now!